We're still rolling with Minnesota Wild defensemen and their report cards with the next going to Jacob "Jake" Middleton. He's one of the Wild's most consistent defensemen and while he's typically a more stay-at-home type player, he does try out his offense every so often. He's also one of the more liked guys on the team, especially with his noticeable mustache.
Middleton had a career year in his first full season with Minnesota and he even solidified a spot alongside captain Jared Spurgeon. He really showed what he's made of this season and was someone the Wild could count on. Of course, he had some issues in the postseason like most of his teammates, but overall the Wild are lucky to have him.
Middleton's Career Season
Middleton only played 59 career games over four seasons for the San Jose Sharks before he was traded to the Wild during the 2022 NHL Trade Deadline. He played 21 games for the Wild last season and showed he was worth keeping as the Wild re-signed him last offseason for three more seasons with a nice pay raise that he earned.
This past season Middleton played in 79 games missing just two due to illness and one recovering from one of those illnesses. In those games, he scored three goals and 12 assists for 15 points and had 72 penalty minutes. His three goals tied his career high from the 2021-22 season when he was still a member of the Sharks. However, he did set career highs in both assists and points.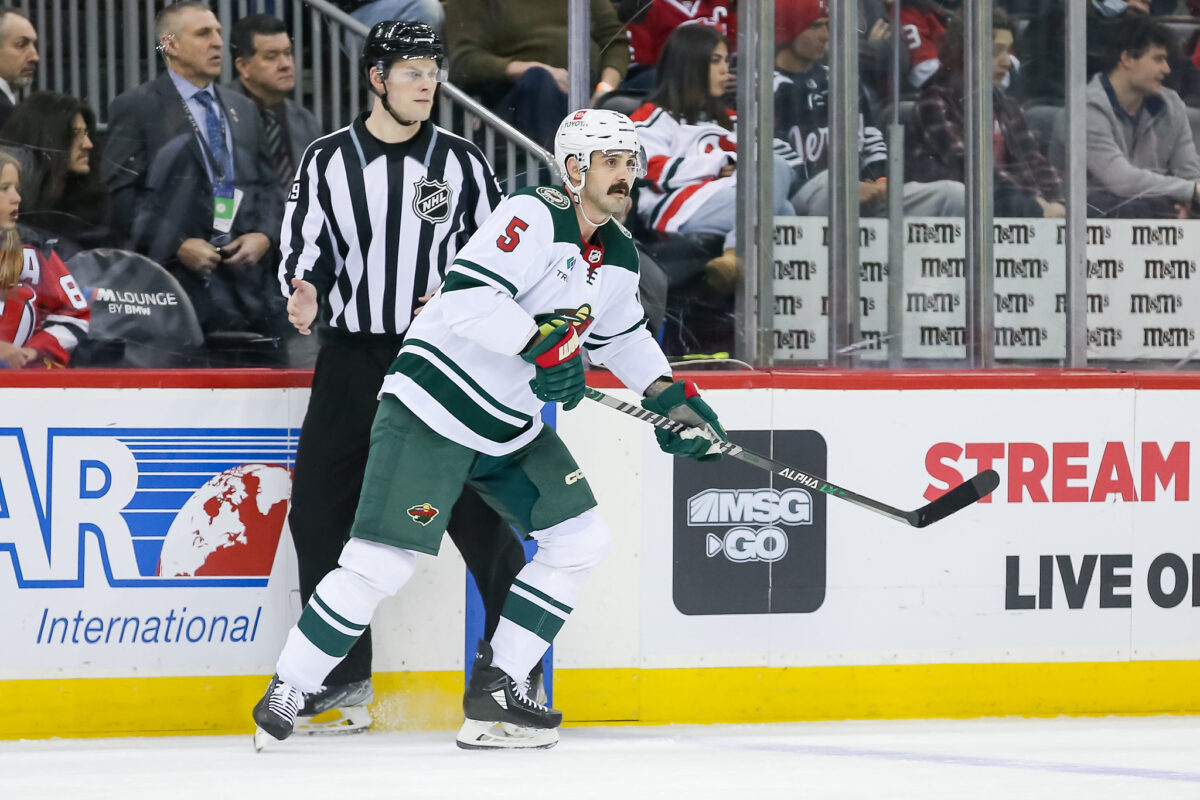 With Middleton's 6-foot-3, 219-pound frame, he tends to throw a lot of hits and this season was no different. He was sixth overall among Wild players with 115 hits. He didn't shy away from his defensive responsibilities either as he blocked 155 shots and had 18 takeaways but also 23 giveaways. He wasn't known much outside of the Sharks organization when he joined the Wild but it's clear that general manager Bill Guerin saw potential in him, and he was right. The great thing about Middleton is while he has areas to improve, he's proven he can learn and will do what is necessary to get better.
Middleton's Consistent Postseason
While many Wild players dropped off during the postseason, Middleton was one of the few who stayed consistent – at least defensively. Like many of his teammates, he didn't have as many points in the playoffs, but Dallas Stars goaltender Jake Oettinger swallowed nearly every puck shot at him. He did find a way to assist on two goals to contribute two points but where he stood out was his defense.
---
Latest News & Highlights
---
Middleton led the entire team in blocked shots, even more than Spurgeon and Jonas Brodin. In six games played, he had 24 blocked shots, nearly 10 more than second-place Spurgeon. While the Stars were allowed too many shots on goal, Middleton was one of the few who tried to block everything.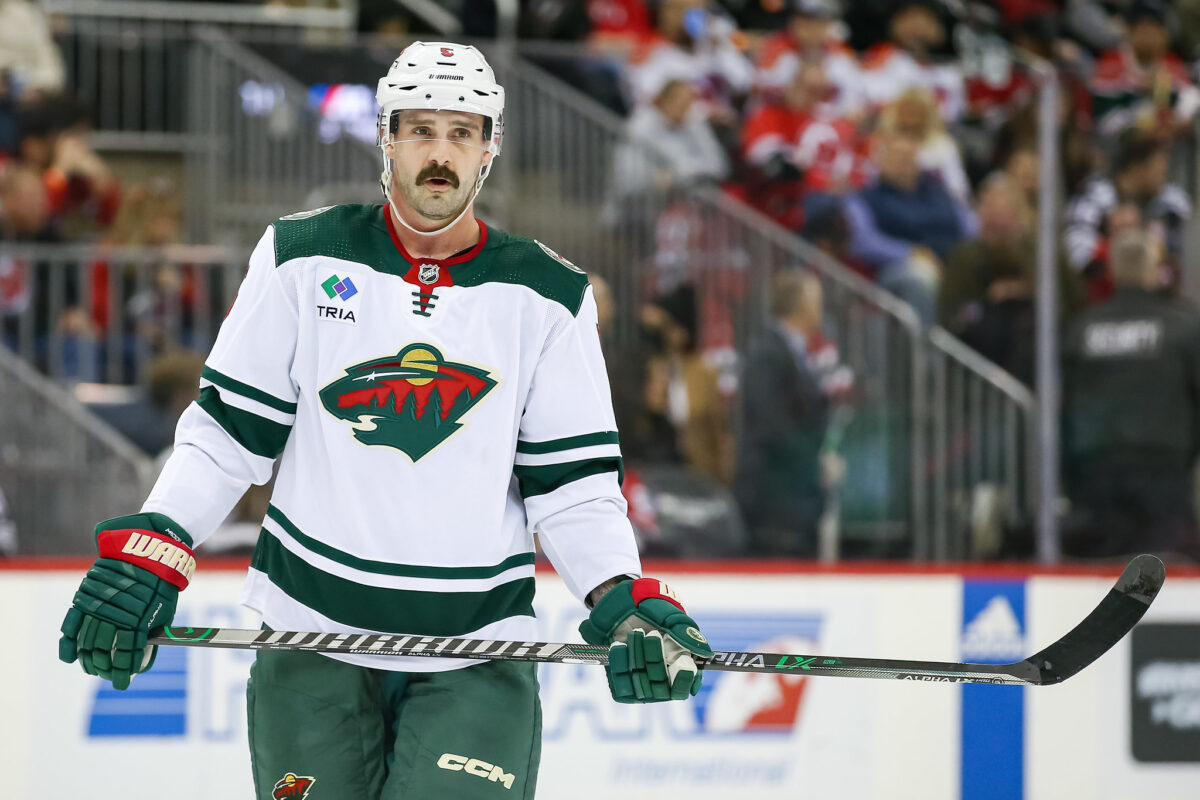 It's obvious the Wild failed when it came to the postseason and every player on the team could've done better. However, Middleton was one of the few who at least continued to try in every game. The one area of disappointment was his eight penalty minutes against a team that couldn't be stopped when on the power play. He'll need to keep that in mind as next season approaches but overall he contributed a lot that went unnoticed.
Middleton's Grade
As far as the regular season goes, Middleton set new career highs offensively and he contributed a lot defensively. He earned an A after taking a step forward offensively and all the goals he prevented with his blocks. It wasn't any higher because he still has a lot of potential to take even more steps forward and become a great two-way defenseman.
As far as the postseason goes, he's one of the few who deserves less blame than the rest of the team for how things turned out. He continued to block shots and added two points offensively but of course, there's always room to get better. He earned a B+, and while he couldn've earned an A it's hard to give anyone on the team higher in the postseason other than Brock Faber who played his heart out in all six games as a rookie.
Related: Wild 2022-23 Report Cards: Brock Faber
Overall for the whole season combined, Middleton earned an A-. His consistent play during both the regular season and postseason, especially blocked shots, earned him this grade. He also did what he could offensively while experimenting more and more with carrying the puck deep. He is a strong defenseman that will hopefully continue to improve his offense as his career progresses.