Heading into the NHL's mandated Christmas Break the Edmonton Oilers appeared to have finally started to right the ship. Despite going into the annual hiatus on a four-game win streak and with seven consecutive solid outings on their dance card, the next ten games on their schedule were always going to be imperative in determining whether or not this group could actually get back into the playoff contention.
For first time since October 15th, the #Oilers move out of 14th spot in western conference. Are now 13th and for points out of playoff spot with game in hand on Ducks. #NHL

— Jason Gregor (@JasonGregor) December 24, 2017
Though grabbing just a single point from those first two games wasn't part of Todd McLellan's plan, one has to give both the Winnipeg Jets and Chicago Blackhawks credit for finding ways to get the job done. Like it or not but with how the opening three months of their campaign has gone, all that matters is how many points this group can collect and time is of the essence.
Make no mistake, dropping back-to-back decisions to the Jets and Hawks isn't the end of the world but it will certainly make the next eight games all the more challenging.  Even with all the so-called goodwill Edmonton had built up with their fan base in recent weeks, the fact of the matter is little ground had been gained in the overall standings and the past week made it that much worse.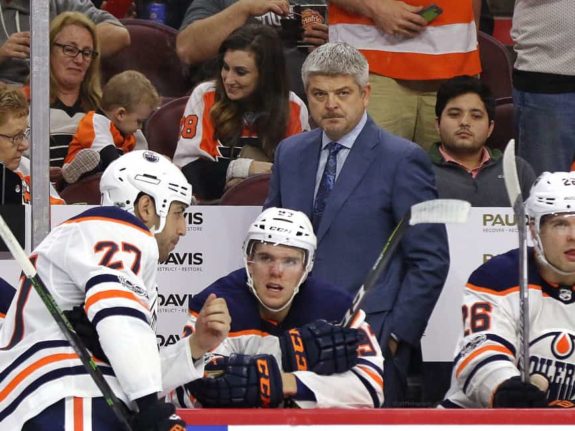 As of this moment, the Oilers sit six-points back of Minnesota for the eighth and final playoff spot in the west and still have four other teams they need to hurdle before even thinking about the Wild.  As far as the Pacific Division race goes, the San Jose Sharks are seven points clear of Edmonton with three games in hand and two additional teams sit between two sides. In other words, go-time has arrived in good ol' Oil Country.
Don't Miss Our Oilers Team Page for More News
Oilers Have No Time to Waste
With games continuing to come off their schedule, the importance of the next two weeks cannot be overstated. After hosting the aforementioned Jets in a return engagement on New Year's Eve, Edmonton will close out a four-game homestand against a pair of division rivals. For the first time this the season, they will face-off against the Los Angeles Kings and Anaheim Ducks in what will be two games they must get positive results from.
With a five-game road trip that will see them go to Dallas, Chicago, Nashville, Arizona and Las Vegas over the course of eight days, the Oilers are going to need a minimum of four points from the next three at Rogers Place. In fact, if not for their late comeback against the Blackhawks on Friday night that earned them the ever important "loser-point", the ask could have been far greater and rather unrealistic.
Helluva game!
Oilers battled hard scoring 2 goals in final 2:19.
RNH 1-2-3
Puljujarvi 1-1-2
McDavid was flying, created multiple opportunities.
Kane and Debrincat were 'Hawks best skaters
Glass 42 saves, huge save late 1st…momentum swing.
Oilers need to be better vs Jets

— Bob Stauffer (@Bob_Stauffer) December 30, 2017
As is, it won't be easy but the potential to salvage this ten-game stretch is real and has to remain the focus. In what was a bit of brilliant scheduling by the organization and/or league, the Oilers will find themselves in Vegas on the evening their NHL mandated week off kicks into gear and you can bet many a player will start enjoying their time away from the ice as soon as the final buzzer sounds…and rightfully so.
Oilers Pending Haitus
With that said, heading into the break on an ugly run, where they will lose ground in the standings, would not be a positive in any way, shape or form. In a perfect world, Edmonton plays well over the next two weeks, get some help on the scoreboard while they are away and take full advantage of their pillow soft-schedule to finish off the month in style upon their return (Vancouver, Buffalo and Calgary on home-ice).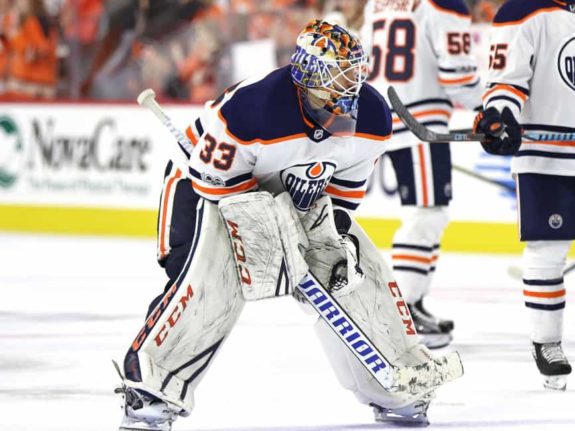 Seems simple enough but as we have seen throughout the season, there is nothing simple about the 2017-18 edition of the Edmonton Oilers. Be it on the back of Connor McDavid, Cam Talbot or whoever else, in the end, how it happens doesn't matter. However, what does is that this team comes away with a minimum of twelve points from these next eight games or the attempted climb back to relevance could become a moot point.
Also available from Rob Soria: