Since the World Junior Championship changed its platform in 1995 from a round robin format to a playoff sequence to determine a winner, Denmark has made two insignificant appearances.
The latest fiasco Team Denmark took part in was only three years ago in Alberta. They managed to score six goals in their four round robin games (all losses) and were relegated to Division I A soon after.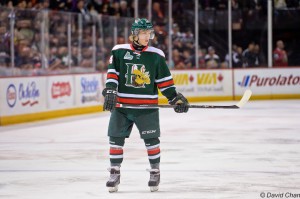 The only other time the Danes were amongst the world's best junior teams was during 2008 in the Czech Republic. They ended up scoring just seven goals in their four round robin games (all losses) and at the end of the tournament, the team was relegated.
Stop me if you see a pattern here.
There's no beating around the bush, Denmark has been absolutely irrelevant in the WJC. Teams have steamrolled over them, and they're not so much of an opponent as they are a speed bump.
But there's a small, yet still looming, sense that Nikolaj Ehlers and Oliver Bjorkstrand could possibly make Denmark relevant for the first time in, well, forever.
Ehlers
Taken 9th overall by the Winnipeg Jets in last year's NHL Entry Draft, Ehlers is a star for the Halifax Mooseheads in the QMJHL.
One of, if not the fastest player in the CHL, Ehlers has lit up the scoresheet for the two years he's been on this side of the pond. Last season, he won CHL Rookie of the Year last season, tallying 104 points (49, 55) in just 63 games.
Though some thought that being alongside Jonathan Drouin was the reason why Ehlers was so productive in his first year of Junior; this season, though, the 18-year-old Dane has shown he doesn't need any help. With Drouin currently playing in the NHL for the Tampa Bay Lightning, Ehlers has taken the reins from his former linemate and lead by example. With over 2 points per game this year on a struggling Mooseheads squad, it's obvious Ehlers would be an impactful player, no matter who his teammates are.
Bjorkstrand
Drafted in the third round by the Columbus Blue Jackets in 2013, Bjorkstrand has proven to be an impressive, young player.
A member of the Portland Winterhawks in the WHL, Bjorkstrand finished third in league scoring with 109 points (50, 59) last year. As a rookie, he played an important part in the Winterhawks Memorial Cup run during the 2012-13 season. At age 17, Bjorkstrand nearly had a point per game throughout the regular season and the playoffs.
A smart player with an incredible shot, Bjorkstrand is appreciated by any coach who has the privilege of teaching him. Former Winterhawks coach Mike Johnston has more than enough positive things to say about him.
"Before the (2013-14) season started, I knew he'd be a 50-goal scorer — and the WHL is a physical league. He never backed down and showed he has the type of skill to compete against anyone." – Mike Johnston. The Columbus Dispatch. Published: July 13, 2014.
https://www.youtube.com/watch?v=-9xq1_0Ix-0
Double the Trouble
Even with just these two talented kids, Denmark has never seen a team so promising.
As a tune up before their WJC opener against the Russians, Denmark took part in the World Junior A Challenge, an international tournament showcasing Junior A level players from the CJHL and other countries like Russia, Sweden and the United States.
Though they were playing against notably lower calibre teams than what is ahead at the WJC, Ehlers and Bjorkstrand were outstanding, to say the least.
Denmark lost in the final to the U.S., but the silver medal that the Danes took home was just the tip of the iceberg.
Through four games (round robin and playoffs), Denmark scored 14 goals, and Ehlers and Bjorkstrand were on the scoresheet for 9 of them. The combination of those 9 goals and 5 assists lead to Ehlers taking home the tournament MVP.
The chemistry between Ehlers and Bjorkstrand is obvious, and they know it.
"It feels great to obviously put up some good points, but I can't just put that all on me. Playing with Bjorkstrand, he's a great guy and great player. He gives some great passes and can shoot. He really reads the play well." – Nikolaj Ehlers. WorldJunior2015.com. Published: Dec. 17, 2014.
Though the first two games Denmark has against Russia and Sweden may as well be write-offs, the final matchups with the Czech Republic and Switzerland have never been more winnable. If they can somehow pull off a couple victories, relegation might not even be in the conversation.
Are they going to be a team threatening to steal a medal? No, not even close. But what they are going to be is a team that surprises everyone. Denmark certainly won't be as easy an opponent for the top teams like in years past, nor will they be the clear favourites for relegation.
The Danes might finally be a relevant team come Boxing Day.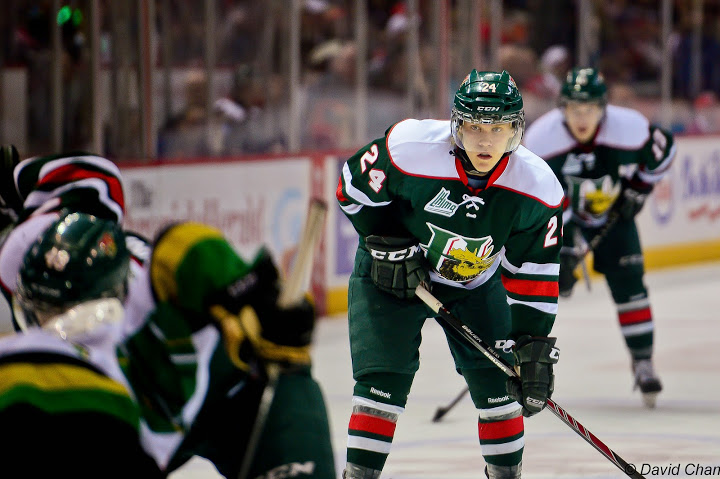 Callum is currently a journalism student living in Ottawa where he covers his team, the Ottawa Senators. Originally from Halifax, Nova Scotia, Callum is also a big Mooseheads fan and a lover of the East Coast.