He's back.
After 3+ years away from leading the bench of the North Bay Battalion, Stan Butler is back in the OHL. The Erie Otters hired him to replace B.J. Adams after an underwhelming start to their season.
---
---
In Dec 2019, Butler was reassigned to the position of special adviser to Battalion owner Scott Abbott. Ryan Oulahen was named Butler's replacement behind the bench. Adam Dennis was also named GM.
Although Butler has been out of the OHL since then, he's kept close tabs on what's going on in today's game. He sat down with the Hockey Writers for a Q&A session discussing his return to the OHL, his motivation behind the decision and what fans can expect from him.
Stan Butler Speaks
At the time of his departure from the Battalion bench, Butler was dealing with some health issues. He knew he needed time to address them. Now, he's more than ready to tackle the challenge of trying to turn things around for the Otters.
"I feel a million times better (than in 2019)," Butler said about his health. "I feel younger than my actual age."
---
Latest News & Highlights
---
Butler was still under contract with the Battalion at the time of his hiring with the Otters. He confirmed that Otters' owner Jim Waters reached out to Mr. Abbott to obtain permission. From there, GM Dave Brown took over.
"I've known Dave for a long time. He's originally from Brampton. I think when you're in the league for a long time, we have relationships. I would say I still talk to half the GM's in the OHL. I talk to them on a regular basis because they're friends. Just because you're not in the game, you're still friends. And the one thing I tried to do in the time I was off, to be honest with you, I watched as many OHL games as I could so I could stay current."
"I got a call from Dave (Brown) one time and he said to me 'Do you have any interest in getting back into the game? And I said you know what? In the right situation with the right people I would consider it. And then the guy (an agent) said to me well, there might be a situation that could become open."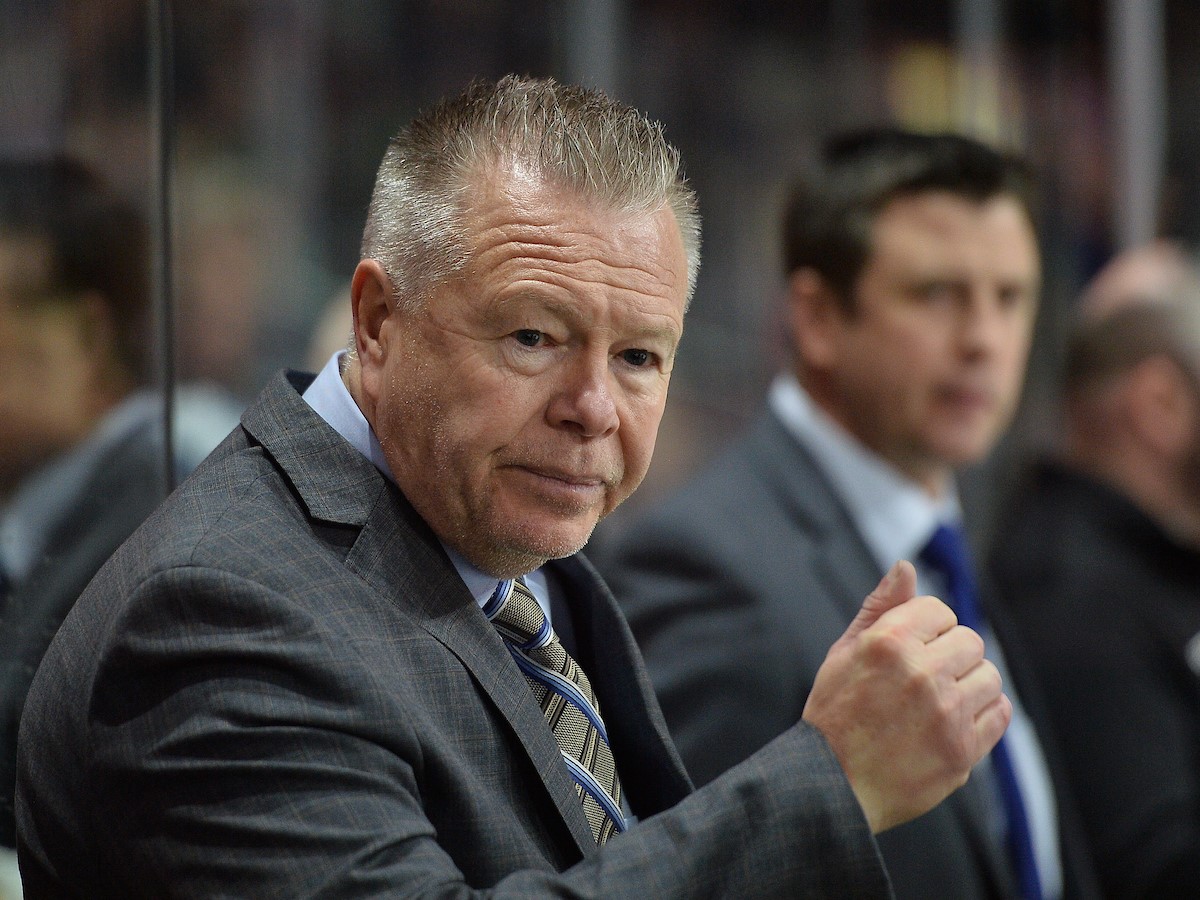 That's when Waters reached out to Abbott about obtaining permission. That permission was granted and the rest is history.
Butler Still Has Something to Prove
It's clear in speaking with Butler that he still has a strong desire to be a coach. Where does that desire come from? Does he feel like he still has something to prove? He thinks he does. Let him explain.
"Well I think in life when you are a competitive person and you've worked in the OHL for as long as I've done it, I've had a really good career in the OHL and a good career for Hockey Canada too. But at the same time, the way it ended is not the way that I perceived my coaching career to end. I think that would be a fair assessment."
"I've achieved a lot in the OHL but the one thing I haven't achieved is an OHL Championship. I've been to the Finals a bunch of times. But that opportunity to shed a better light on myself as a coach and the chance to work with a group of guys were probably the two things that motivated me to want to give it a chance."
Looking Ahead
While Butler is still working through immigration issues, coaches Vince Laise and Wes Wolfe will continue to run the Otters' bench. Butler said his paperwork was submitted for review on Jan 25 and was told anywhere from 7-10 days for the review to be completed.
Butler said that Laise and Wolfe would remain on the Otters' bench for at least the rest of this season. After that he said we'll see how things go after the season. He also said although he could coach in Canada right now, he won't join the Otters' bench until he is fully cleared from immigration.
To this point, Butler has met with the players on Zoom once. He knew some of the players but has never coached any of them before. So he will form his own opinions about them as he gets to know them. The one thing he promises to bring to the team? Honesty. That's his policy.
Honesty Always
Brown said he wanted a coach who could bring out the best in players. The Otters have had talent but still have a lot of untapped potential. Butler is going to try to get the best out of his players by being honest with them about everything.
"I think the biggest thing is that I'm going to be honest. I'm not going to BS them. I'm going to tell them the truth. I'm going to tell them what I think they need to do. We're a development league. Every player aspires to play at a higher level. My goal is to do everything I can to try to help them get to that level. And it starts with honesty. It starts with telling the truth."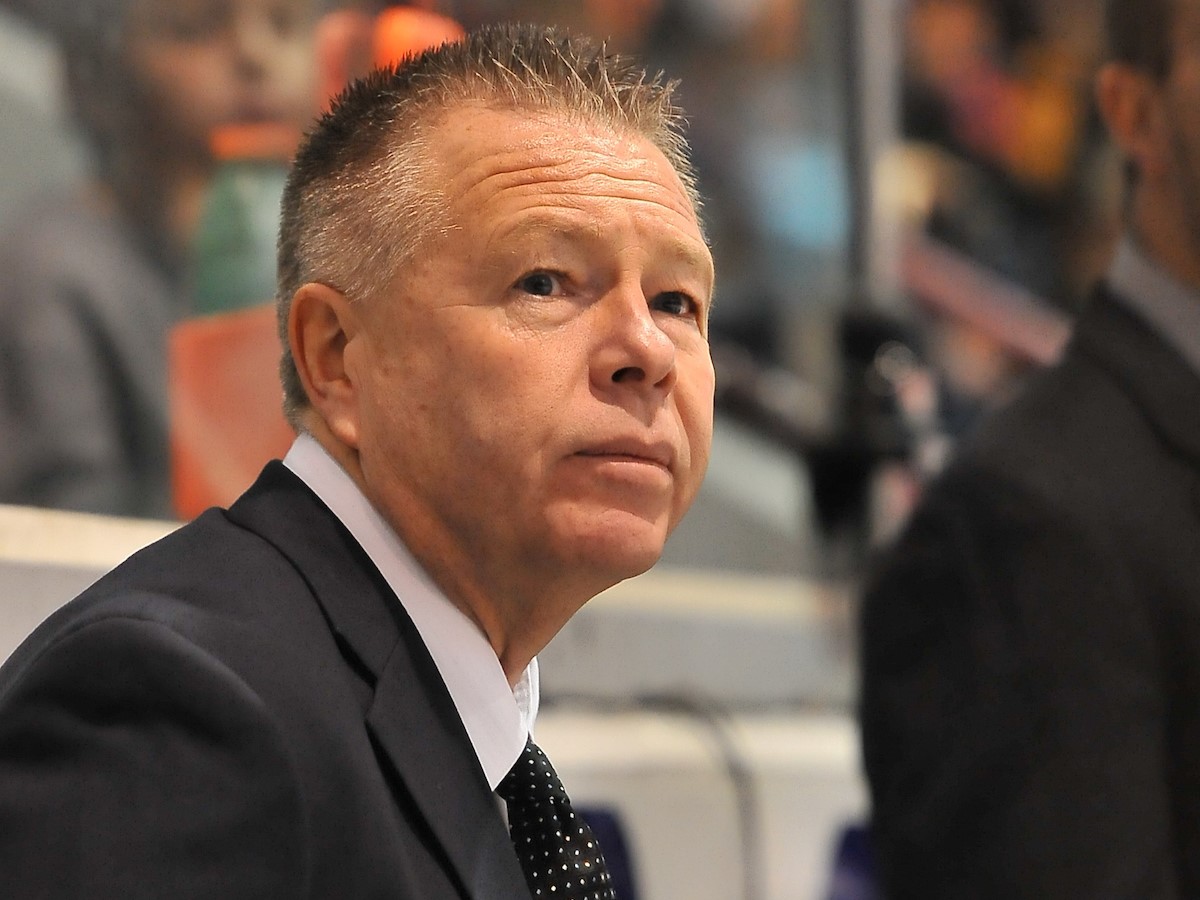 "I'm looking at a jersey in front of me. It's got a number 87 on it and it says Stan, happy birthday! Your friend, Sidney Crosby. When you look at the guys I've worked with, it's clear I've spent four summers with him. I coached Zdeno Chara, Brent Burns, Jason Spezza. I one thing I don't think the players can ever question is that I know what it takes to get to the next level. I'm going to try to impart that knowledge in the player and let them know how hard it is to get there and how hard you gotta work. The better the team does, the better the individual does. I think what I've got to establish when I get there with the guys is that everyday is an opportunity to get better."
Butler Returns to North Bay
The Otters on their upcoming road trip play in North Bay on Feb 16. It's not going to take long for Butler to be on the opposing bench at Memorial Gardens. However he says he won't be focused on that.
"At the end of the day right now, my focus is getting to Erie, getting to know the players and work with that. I'm pretty proud of what the guys have done in North Bay. If this was Erie against North Bay in a playoff series, I think that's different. But they're a team that's loaded up and ready to go to try to win an OHL championship this year. And we're a team that wants to aspire to get to where they are right now."
What Success Looks Like This Season
Butler has an idea of what he wants to go once he gets to the United States. The Otters are in last place in the West but just four points out of a playoff spot. But it's all about establishing where they want to go as a team.
"I think the biggest thing we gotta do is establish where we are going. We need to establish the little things like the work ethic everyday in practice, which will convey to the games. We need to establish the team concept, the team first mentality, the reality in life if the team does well, everybody does well. We want to get the players to understand how important that is."
"We want to play well every game. We want to work hard every practice. We want to create an atmosphere where everybody comes to the rink everyday where we have fun, but it's all business."
You Might Also Like
Butler went on to praise the work of Laise and Wolfe in handling this situation. He even went as far as complementing the work Adams did before being released. It was a tough situation in which they each handled the best way they could.
Butler is healthy and motivated for this new opportunity. He knows what kind of a challenge turning the Otters around will be. But he is ready to show everyone his best is yet to come in his magnificent coaching career.
Maybe Erie will be the place Butler gets his elusive championship someday. Brown and the Otters hope that is the case.