The Blues have a healthy mix of elated and deflated Olympians who've just returned from across the world, 4 of them with some quality hardware.  Now that everyone is back from Sochi and in St. Louis it's time to get back to the daily grind, and to get focused on the playoffs which are quickly approaching.  Here's a look at what you can expect from your Notes team post Sochi Olympics break.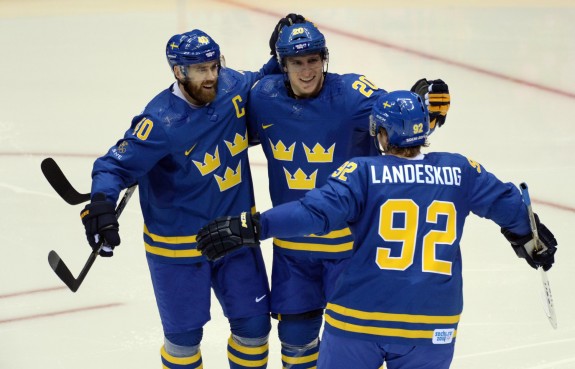 Sochi Blues Who Should Come Out Flying
There are a few Blues teammates who should come out of the gate flying high after they get some much needed rest from the Sochi Olympics.  Most notably the members of Team Canada who won their 2nd consecutive Gold medal this past week.  The puck doesn't stop with them though, there are a few other Notes who should be feeling great after the break.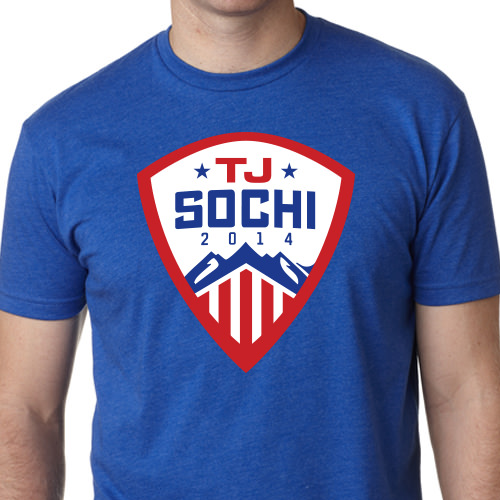 The obvious Blue who will probably make the biggest impact to the team in the first games back is TJ Oshie.  His shootout heroics earned him a new nickname (TJ Sochi) and his defensive play will surely continue in front of the home crowd.  TJ Oshie had a great Olympics, and played the exact game the Team USA coaching staff asked him to, showing his individual growth as a player.  This is exciting for Blues fans as he will bring that tenacity and coach-ability back to St. Louis where he should make even bigger plays than usual.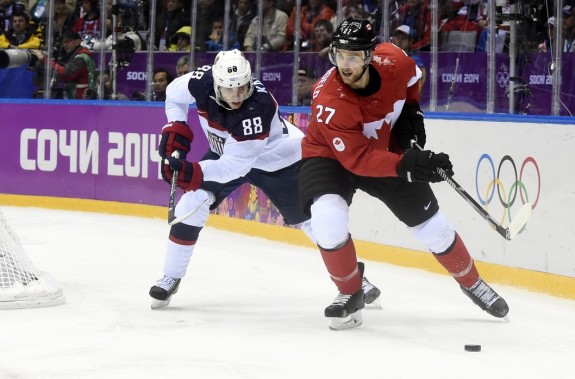 Look for Oshie's play to be complemented on the back-end by Alex Pietrangelo and Jay Bouwmeester who continued to play together in Sochi, and who both played stellar defense while there.  Their defensive coverage was a big reason Carey Price didn't have to make too many high quality stops en route to the Gold.  The Blues' #1 tandem will be primed to get back to the NHL ice, a welcome change from the large international ice in Sochi.  Look for Pietrangelo to focus on his offensive prowess in a few games' time, and look for JBouw to continue his dominance of the ice defensively.

Back(es) At It
David Backes will be another Blues leader who will likely come out hot in the team's first game on Wednesday.  He had an excellent Olympics and showed the world his physical presence and goal scoring ability, something that he does very well in a Notes sweater.  One added aspect of his game we can look forward to is his crisp passing that kept him in the limelight during the Sochi Games.  He has long been known around St. Louis as a great passer, but honing this skill in Sochi should pay dividends for the Blues through the playoffs.  Look for the leader to refocus the entire team, and get everyone to come out of the gates with a very quick transitional game and waves of offensive domination.
Sochi Blues Who May Cause Fan Crying
As is with every international tournament there will be some great players, some poor players, and some who go seemingly unnoticed.  The St. Louis Blues representatives in Sochi were no exception to this, and the team has some big question marks returning to NHL ice this week.
First on this list is Patirk Berglund, who had a pretty good showing at the Olympic games, stepping in for injured Team Sweden captain Henrik Zetterberg as the top line center.  While Berglund was great in the faceoff circle throughout the tournament, he still ended with a minus-1, showing that he still has trouble getting back and playing defense on the large ice surface.  That is not the biggest deal in the world to most Blues fans, as he normally plays pretty well in his own end for the team.  However, the scoring touch he found in Sochi will likely not translate well to the NHL game, as Bergy likes to take that extra step before he shoots, something there may not be time for on a smaller ice surface.
@tara9191 and @KidElls1 having a discussion before practice starts. #stlblues pic.twitter.com/Crki6Dey0k

— TSNPhotography (@TSNPhotography) February 23, 2014
Another big question mark returning from the Olympics is young budding star Vladimir Tarasenko.  Overall he had a quality showing for Team Russia, but was a part of the biggest disappointment at the games (the strong and highly skilled home team being eliminated in the Quarterfinals), and didn't really get a chance to shine during them.  He was able to showcase his awesome skating power, but was not put in many of the scoring situations he is with the Blues, and didn't get quite enough ice time to make a true impact (he finished the tournament with 1 assist).
This, mixed with the fact that he was home playing on large ice again, may cause him to have a little scoring drought to start the final push to the NHL playoffs, and possibly even some positioning issues.  But don't worry fans, this drought should not last very long.
Halak wasn't told by coach he was done for Olympics http://t.co/BHWI3n61ss

— NBC ProHockeyTalk (@ProHockeyTalk) February 24, 2014
 Halak's Net Worth
The biggest controversy surrounding the Blues organization at the Sochi Games was definitely the play of starting netminder Jaroslav Halak.  Halak was pulled from the game against the USA and only played in one other contest during the Olympics, a 3-1 loss against Team Slovenia, their first ever in an Olympic Games.  Halak's abysmal 85.71 save percentage and outrageous 5.13 goals against average don't give Blues fans very high hopes about him returning to form now that he's back with the club.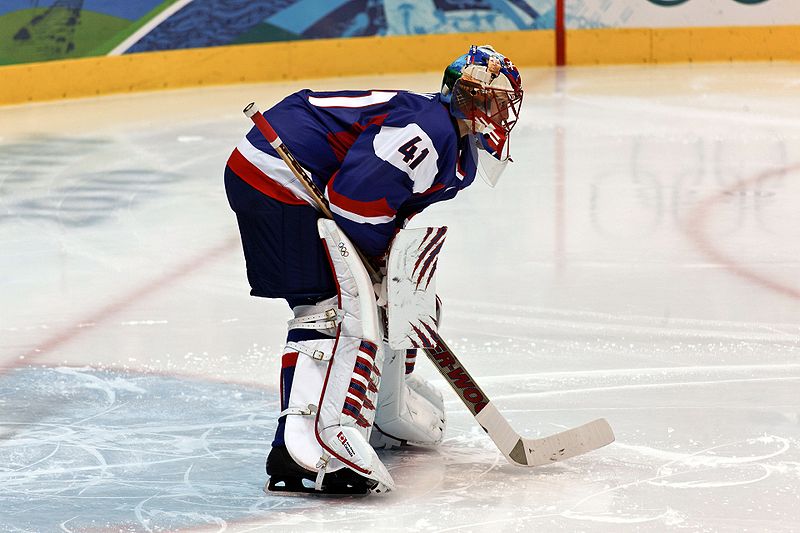 His past does shed some light on this issue, as he has been known as a bounce back goaltender, just check out fellow THW writer Jeff Ponder's feature piece on Halak's Olympic problems. Will this be the case for Jaroslav Halak now that we're back to NHL action, or were the Sochi Games the final nail in his coffin with the club?  Time will tell for sure, but I wouldn't be surprised if the Blues try and use him and someone like Chris Stewart or Patrik Berglund as trade bait before the March 5th deadline.
What To Expect From the Blues as a Team
Now that the group is back together on American soil expect them to regain their chemistry rather quickly.  It may take a few games to fire on all cylinders, but this Blues team has all of the right pieces in place to excel right out of the Olympic Break gates.  The leadership will have the boys ready to go for Wednesday's game, and I'm sure it will be very high octane.  Don't be surprised if you see plays reminiscent of the shortened season a year ago in the first few games back, where guys are trying to find their places and teammates on the ice.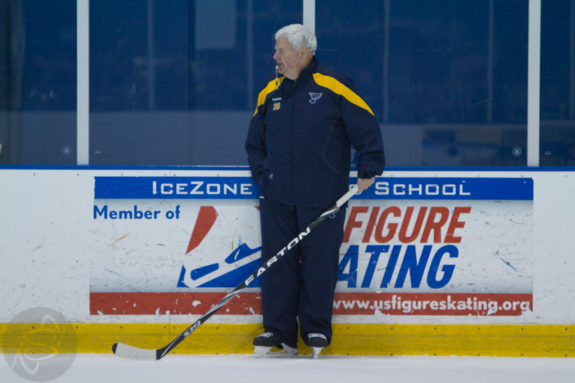 One thing is for certain though, the playoffs loom and with that the Blues spirit's raise as their true goal is now in sight.  Look for Coach Ken Hitchcock to leave the Sochi games behind, and to mold his team back into the well oiled machine that they are, so they can hopefully finally crack through the Western Conference playoffs and into the Stanley Cup Finals.
Like what you've just read?  Follow me on Twitter: @pep30