Facing Off is a weekly column debating five of hockey's hottest topics each and every Monday. From current events like trades and hat tricks to bigger-picture stuff like scandals and expansion — you name it, we're debating it. Albeit, not always with a serious tone. We're keepinhttps://thehockeywriters.com/?s=Facing+Off&category=16802&year=&month=&format=&sortby=DESCg this column light, so keep that in mind when reading, and feel free to join in on the fun by leaving a comment. Follow us on Twitter (@FacingOff_THW) and get in on the debate there too.

We're less than two weeks away from the All-Star Game and I'm counting down the days more than usual.
Admittedly, I had lost interest in the All-Star Game as an adult, but turning it into a 3-on-3 tournament got me tuning in again — and the aura around John Scott was must-see TV last year.
Now, suddenly, I'm more excited than ever for an All-Star Game since I'll be seeing this year's event in person for the first time — attending the showcase in Los Angeles thanks to The Hockey Writers and Visit California.
Gearing Up for the Ultimate California Hockey Road Trip – https://t.co/FKY46SFtt7 #hockey #THW pic.twitter.com/tPuNfwxIh3

— The Hockey Writers (@TheHockeyWriter) January 12, 2017
That will be a trip of firsts for me and, busy as I'll be on that working holiday, I've decided to take a two-week hiatus from Facing Off. That will end our ironman streak of 77 consecutive editions dating back to our debut on Aug. 3, 2015.
There will be no Facing Off column for Jan. 23 or Jan. 30, with the plan to make a triumphant return on Feb. 6 and to produce a couple Facing Off podcasts next month as well. So stay tuned!
Sebastian Hedley-Noble joins me for this week's send-off edition, debating a few All-Star topics, whether to retool or rebuild the Colorado Avalanche — the team Sebastian covers for THW — and also the playoff picture, with our second-half predictions.
Your thoughts on the All-Star Game rosters? Any snubs or surprises? Any notable omissions that you'd like to make a case for?
Full rosters for the 2017 NHL All-Star Game. 🚨 pic.twitter.com/Yn0XcBDxnf

— Tumblr Hockey (@TumblrHockey_) January 10, 2017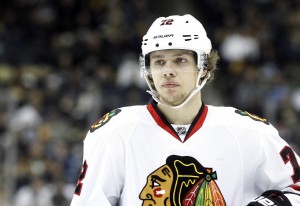 HEDLEY-NOBLE: There are some names on the All-Star Game rosters that you usually wouldn't associate with, well, All-Star Games. You want the best talent the NHL has to offer, in my opinion, to generate the most excitement for these events. Names like Frans Nielsen, Kyle Okposo, Vincent Trocheck, Bo Horvat and Mike Smith wouldn't be my first selections, that's for sure. That's no knock on those players, as they are having solid years for their respective clubs, but there are bigger, more attractive names out there, who would undoubtedly put on a better show.
Artemi Panarin is a prime example of a player who I'd select over all of the above, but because of the rule that every team has an All-Star "representative," he'll be missing out, and yes I'd probably still choose Jonathan Toews too, but we'll touch more on that soon.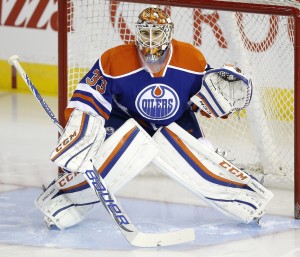 FISHER: Panarin over Toews for me, but I may as well go full homer right off the hop in declaring that Cam Talbot definitely deserved to be there. He made his league-leading 40th start on Saturday, backstopping the Edmonton Oilers to a 2-1 shootout win over the rival Calgary Flames for his career-best 22nd victory, which has him tied for third among league leaders behind only Columbus workhorse Sergei Bobrovsky and Minnesota's Devan Dubnyk.
That Edmonton is occupying a playoff spot — near the top of the Pacific Division amid a decade-long postseason drought — should have made Talbot a no-brainer.
I get the John Gibson selection. He's been a big reason for Anaheim's success in leading that division and the league wanted to load that roster with California content, but Arizona's Smith has no business being there over Talbot. That was certainly a surprise, a shocking snub, but it might also be a blessing in disguise for the Oilers because what Talbot needs more than anything is rest. Now he can enjoy the break at home with his wife and newborn twins, and recuperate for the stretch run where Edmonton will continue to lean on him.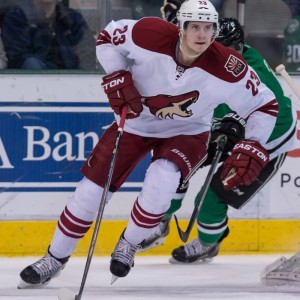 And before anybody says "Arizona needed to send somebody . . . ," I'll go ahead and say Oliver Ekman-Larsson was more deserving than Smith and should have been there over Cam Fowler. Again, the California bias worked in Fowler's favour, but my roster would have featured Talbot and Ekman-Larsson rather than Smith and Fowler. I don't think there's any disputing that would make for a better Pacific team.
Horvat is having a breakout season for Vancouver, sort of taking the torch from the Sedins, but there's also no denying that Leon Draisaitl is a better player. It would have been fun to watch Draisaitl and Connor McDavid continue to work their 3-on-3 magic for Team Pacific but, alas, the Canucks had to send somebody.
As Sebastian mentioned, more griping to come on that front . . .
Based on those rosters, who's winning the 3-on-3 tournament? Who are you putting your money on? Any predictions for the tourney or the skills competition? Any guesses on who is going to succeed John Scott as this year's MVP?
HEDLEY-NOBLE: I like the Metropolitan Division, as well as the Central. The Atlantic Division looks great from a goaltending and defensive perspective, but that offense looks lacking to me compared to the other three.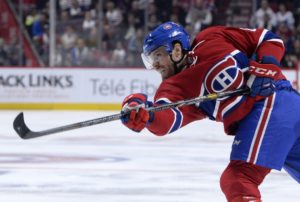 I don't have any money but if I did, it'd be on the Metro. They've got some huge weapons up front in Sidney Crosby, Alex Ovechkin, Evgeni Malkin and John Tavares, along with Braden Holtby and Bobrovsky in net — hard to beat that.
As for the skills competition, you can mark Shea Weber down for the hardest shot. I like Toews for the most accurate shot. McDavid for fastest skater, though I'd like to see if Nathan MacKinnon can come close — McDavid is definitely faster with the puck, we'll have to see how they fare without it.
Who will succeed Scott as MVP? I'll go with Patrick Kane, he should be lethal.
FISHER: The Pacific enters as the defending champion — thanks to Scott's improbable heroics — but I'm with Sebastian in making the Metro the favourite. That roster is as stacked as it gets at forward and also boasts the best goaltending, which should be a winning combination in 3-on-3.
In saying that, this tournament will likely be won by the least hungover team, and Alex Ovechkin could be a hurting unit after a weekend in Hollywood. Ditto for Patrick Kane. In all seriousness, those stars have earned the right to unwind and enjoy all that L.A. has to offer while still entertaining in some fashion.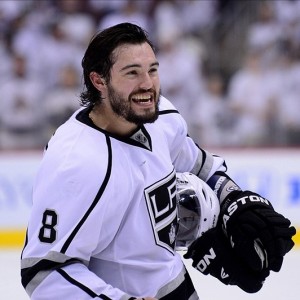 Team Pacific might be trying the hardest, with seven of their 11 players from California-based teams and wanting to put on a show for their home fans. Being McDavid's first All-Star Game — he was hurt last year — he'll want to make his mark too. For those reasons, a repeat is entirely possibly.
If McDavid doesn't win MVP, it'll probably be somebody from that California contingent. Maybe a defenceman, be it Drew Doughty from the host team or Brent Burns.
In the skills, Weber should be a lock for hardest shot again and this might be the year that he breaks Zdeno Chara's record of 108.8 miles per hour. I like McDavid's chances of breaking the fastest-skater record too, perhaps breaking the 13-second barrier. Poor Dylan Larkin's stint in the record book will be short-lived, having set the new mark of 13.172 seconds just last year — besting Mike Gartner's time of 13.386 that had stood for 20 years.
Sebastian threw out Toews for the most accurate shot — an overshadowed event — but I'll take Vladimir Tarasenko there. He's probably the league's best sniper, but look out for Patrik Laine if he's cleared to participate in his recovery from a concussion.
Do you like the fact that every team is represented in the All-Star Game? Or should it be the best players, period — even if five come from the same club and some franchises are completely left out?
HEDLEY-NOBLE: As I alluded to earlier, no, I don't really like this format of having a representative from every team in the ASG. Yes, even if five players come from the same club and some franchises are completely left out. I don't think many organizations would be left out with this format because of the parity in the league these days. Every team has stars or upcoming stars.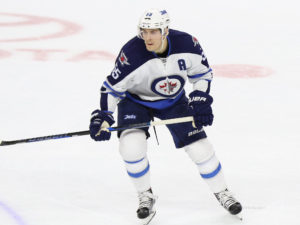 However, there are teams that have multiple players, as I pointed out earlier with the Chicago Blackhawks and Panarin. The Hawks are already sending four players in Toews, Kane, Duncan Keith and Corey Crawford, but Panarin is also very deserving of a spot. Now Patrick Laine gets injured and a Winnipeg Jets player would have to replace him over a guy like Panarin.
I understand the feeling of wanting all teams from the NHL represented, but you also want to give the fans the best product possible. That can only happen when the best of the best are chosen for the All-Star Game, otherwise you are probably left wondering 'what if?'
FISHER: We kind of spoiled this topic with our previous answers, but I'm of the same mindset as Sebastian. I mean, I get it from a league marketing perspective, but it's almost comparable to the participation trophies for kids nowadays. I'm not a big fan of that concept — actually, I despise it — and we're talking about grown men here, so I don't see the need to be inclusive.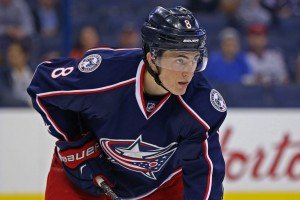 The reality is, be it Panarin or Talbot or a few notable omissions among Metro defencemen (Zach Werenski, Kris Letang, heck even Justin Schultz), the league is leaving far superior players — having far superior seasons, statistically — at home. I don't like it. I'd rather see all the best players under one roof regardless of the teams they are representing. This is the All-Star Game after all, and all the All-Stars should be there.
The All-Star Game, to me, is best suited for the fantasy-type players, which is why Panarin would have made my cut over Toews. It sounds like Toews is there as part of the Top 100 players of all time, which I guess justifies that decision. However, if Panarin has an All-Star clause in his contract — a bonus for being named to the All-Star Game — I would hope the league, the Blackhawks and/or Toews will be making sure he gets paid. The Bread Man deserves his bread.
OK, enough All-Star talk. Now for the real fun — your Avs. What in the world is wrong with Colorado? Does this team need to be blown up? If so, which core piece should be the first to go? As we did in last week's Facing Off podcast, put yourself in Joe Sakic's shoes and play GM — what would you do for the Avalanche? Give us three moves that you'd make.
HEDLEY-NOBLE: No, it doesn't need to be blown up. The core is young and talented and also signed to very good contracts. The problem lies with the pieces surrounding the core, overspending on veterans who've lost a step is the No. 1 reason Colorado has fallen so quickly.
If I'm Joe Sakic — as I recently wrote in this piece — I stay patient but also realize this team needs to get faster and younger, not older. And he's said just that.
Colorado Avalanche: Trade Winds Blow – https://t.co/g4Gp0dl8Fb #hockey #THW pic.twitter.com/NIJSmSh8yy

— The Hockey Writers (@TheHockeyWriter) January 12, 2017
Only three moves!? Alright, one of the trades I would have made was already completed a few days ago, and that's obviously moving Cody McLeod. He served extremely well, but his time was due in Denver. I'd also look hard at trading Jarome Iginla, get a decent return while also giving a legend of the game a shot at the Stanley Cup. Lastly, I'd shop around some defensemen in Fedor Tyutin and Eric Gelinas, along with Joe Colborne and Rene Bourque up front, but keep the core intact most importantly.
You may think I'm nuts, but there's a lot of talent already there as well as coming up for the Avalanche, plus nice cap relief to sign better players starting this offseason. If all goes well, it can be a very quick turnaround for the Burgundy and Blue.
FISHER: Good on Sebastian for keeping the faith, but I really think this team needs a shakeup. Sakic needs to do more than just peddle off his expiring contracts and a handful of players who would arguably clear waivers and thus won't fetch much of anything in return.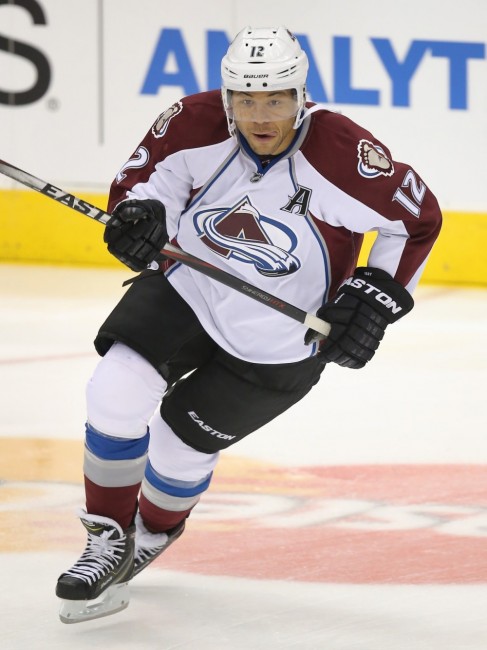 I agree that Iginla is as good as gone, and I could see some of the contenders inquiring about the likes of Blake Comeau and Francois Beauchemin as well, but Colorado wouldn't be getting back any key pieces for the future.
I don't see any of those three returning a first-round pick, not with the seasons they are having. If a bidding war breaks out for Iginla, which is possible — he still brings leadership and other intangibles that are coveted come playoff time — I could see the Avs getting a couple picks for him but likely a not a first. Perhaps a second, plus a third or fourth. Something like that.
The others — Comeau, Beauchemin and the names Sebastian suggested moving — aren't worth more than mid-round picks and mid-level prospects. Maybe a fringe NHLer with upside.
Tyson Jost is on the way and Colorado will likely be selecting Nolan Patrick or Nico Hischier at the top of this year's draft, providing the Avs don't lose that lottery. Granted, Patrick and Hischier aren't going to be franchise-savers either. They aren't on the same level as McDavid or Auston Matthews. They are more like MacKinnon or Ryan Nugent-Hopkins in relation to recent first overall picks. I've been describing Patrick as a Toews type with a better shot and finishing ability, and Hischier, a world junior standout, is drawing comparisons to Nikolaj Ehlers. Nice prospects no doubt, but not the kind of game-breaking talents who are going to turn this team around overnight.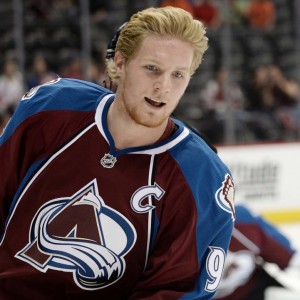 From the outside looking in, Colorado's core needs to change. It isn't working. It certainly isn't winning. So if I'm Sakic, I'm looking to move on from Gabriel Landeskog as captain — making this MacKinnon's team — and I'd be shopping Matt Duchene and Tyson Barrie as well. Whether that's between now and the trade deadline, ahead of the expansion and entry drafts, or further into the offseason. I wouldn't be committed to bringing any of those three back. Semyon Varlamov and Calvin Pickard would both be available too and I'd trade whichever goaltender brought the better return.
As for my three moves in Sakic's shoes, I'd start by sending Iginla back to Alberta. Both Calgary, his former team, and Edmonton, his hometown, should be interested. The Battle of Alberta is heating up this season and those teams might be willing to overpay for the veteran forward. Again, an overpayment in my eyes would be a package of second- and third-round picks.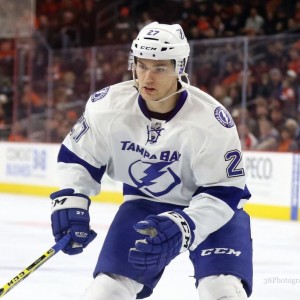 Next, I'd call up my old buddy Steve Yzerman in Tampa and try to land Jonathan Drouin, who formed a dynamic duo with MacKinnon in junior — even winning a Memorial Cup together. Duchene for Drouin could make sense. The Lightning might even consider Landeskog instead of Duchene since Ryan Callahan has been struggling with injuries and that gritty role can't really be filled from within. Tampa is in win-now mode and Landeskog would arguably be more impactful than Drouin in a playoff run.
Lastly, I'd circle back to Winnipeg and propose a Barrie-for-Trouba swap. Trouba is more of an all-around defender, a younger version of Erik Johnson you could say. Trouba is just a solid, true top-four defenceman with top-pairing upside. Barrie is more offensive-minded, more of a power-play specialist, but more of a liability at even strength and in the defensive zone at times.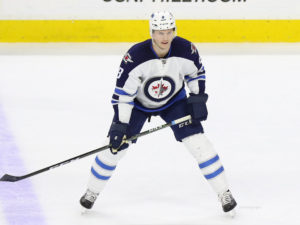 Looking at the Jets' depth chart on defence, they seem to be missing a Barrie type. Dustin Byfuglien has the big shot, but he's not exactly a power-play quarterback and Tobias Enstrom hasn't filled that role in some time. Josh Morrissey could be that guy eventually, but Barrie can step right in and make an immediate impact in Winnipeg's playoff push.
I like that trade for both teams, and we know Kevin Cheveldayoff likes his WHL defencemen. If that deal went down, Winnipeg would have three former Kelowna Rockets in its top-six, with Barrie joining Morrissey and Tyler Myers. Byfuglien and Paul Postma came up through the WHL too, making Enstrom the only black sheep.
To recap, I've got Iginla going to an Alberta team for second- and third-round draft picks; Duchene or Landeskog to Tampa Bay for Drouin; and Barrie to Winnipeg for Trouba.
Lastly, something that almost certainly won't involve the Avalanche, but look into your crystal ball — how are these playoff races going to play out? There is incredible parity in both conferences and essentially every division at the midpoint of the season. How do you see the second half shaking down? What does your playoff picture look like, complete with seeding and first-round matchups?
HEDLEY-NOBLE: Every time you get a shot to take at my team, you take it — talk about a salty Oiler fan eh!? All that built-up losing coupled with one season of winning because of constant tanking has seemingly turned you into an *expletive deleted* — Yeah, I can fire away too sir! You're like what I imagine Taylor Hall is like when he's winning.
Moving on to the topic of playoffs and, as you said Larry, there's so much parity in the NHL that it's almost impossible to predict what shakes out. I don't have any playoff pictures in my head since the Avs are not amongst them as you kindly pointed out. I don't like guessing on the seeding, but I will say I'll be really disappointed if the Capitals and Penguins meet in the first round. The playoff/points format needs changing if that does end up happening. I think it needs adjustment regardless, but that's for another time.
We are at the halfway point with a bunch of spots up for grabs, with so many potential scenarios. But since Larry is wanting predictions, here goes nothing — here are my playoff teams:
EAST
WASHINGTON
PITTSBURGH
MONTREAL
COLUMBUS
NEW YORK RANGERS
OTTAWA
TORONTO
BOSTON
WEST
CHICAGO
ANAHEIM
MINNESOTA
SAN JOSE
EDMONTON
ST. LOUIS
NASHVILLE
LOS ANGELES
FISHER: What can I say, I couldn't resist getting in that jab at Sebastian's Avs. I knew it would get him all kinds of fired up. He was really high on Colorado's playoff chances prior to the season and was offended that I had his boys bringing up the rear in the Central Division and second-last in the Western Conference in my offseason standings predictions. Somehow, Sebastian convinced me that Colorado would be better — especially without Patrick Roy as coach — and I bought into his hard sell, bumping the Avs from 13th to ninth for my preseason standings predictions. What a mistake that was. Dead last, my friend, even worse than I originally envisioned. And, yes, I know the feeling as an Oilers follower — remember, we're not fans as journalists, just followers and unbiased as possible.
NHL Standings Predictions: Midseason Edition https://t.co/n6NTV9rqNz #THW

— The Hockey Writers (@TheHockeyWriter) January 14, 2017
This topic is perfect timing — and somewhat intentional timing — since I just published my midseason standings predictions on the weekend, complete with my playoff picture and Stanley Cup pick. Check it out, I go into more detail there in terms of my rationale and reasoning, but I'll simply toss these out here — and brace for your backlash:
Western Conference
First Round
1) Chicago vs. WC2) Los Angeles
2) San Jose vs. WC1) Dallas
C2) Minnesota vs. C3) Nashville
P2) Edmonton vs. P3) Anaheim
Second Round
C1) Chicago vs. C2) Minnesota
P1) San Jose vs. P2) Edmonton
Third Round
C1) Chicago vs. P1) San Jose
---
Eastern Conference
First Round
1) Washington vs. WC2) Ottawa
2) Montreal vs. WC1) Columbus
M2) Pittsburgh vs. M3) New York Rangers
A2) Tampa Bay vs. A3) Toronto
Second Round
M1) Washington vs. M2) Pittsburgh
A1) Montreal vs. A2) Tampa Bay
Third Round
M2) Pittsburgh vs. A2) Tampa Bay
---
Stanley Cup Prediction
Pittsburgh over San Jose in six games — yes, a repeat result from last year. Lame, maybe a little, but I'm looking forward to it. Who you got?
---
Who won this round of Facing Off? Feel free to weigh-in with your opinions in the comments below. We will be checking in periodically to both defend and expand on our initial answers. If you want us to face-off over a topic, we're open to suggestions as well.