Facing Off is a weekly column debating five of hockey's hottest topics each and every Monday. From current events like trades and hat tricks, to bigger-picture stuff like scandals and expansion — you name it, we're debating it. Albeit, not always with a serious tone. We're keeping this column light, so keep that in mind when reading, and feel free to join in on the fun by leaving a comment.

Playoffs? You want to talk about playoffs?
Sure, tis the season — the post-season — so let's get right into it.
Sebastian Hedley-Noble, one of our Facing Off regulars who covers both the Florida Panthers and Colorado Avalanche for THW, is back to rehash some first-round happenings as well as some random topics ranging from firing coaches to naming teenagers captains.
Which playoff series are you finding the most surprising/exciting/intriguing so far? Biggest surprise in general?
HEDLEY-NOBLE: I would have to say the Los Angeles Kings versus the San Jose Sharks series is the most surprising for me. With the Kings having cemented home-ice advantage, that's now completely out the window as the Sharks took it to them in L.A., winning both contests. I still think it could be a long series, but the Sharks taking a 2-0 lead going back home is somewhat unexpected. They haven't been close to their normal selves however at the Shark Tank, so I am definitely intrigued to see what happens next.
http://gty.im/521716106
My favorite series and, to me, the most exciting ones are the Pittsburgh Penguins versus the New York Rangers and the St. Louis Blues versus the Chicago Blackhawks. Both of these series feature some amazing talent, and the fact that they have to face one another at the earliest stage of the playoffs just seems wrong. Wrong, but extremely entertaining to kick things off. I also may need to start watching the Lightning-Red Wings series if it continues on like it has!
FISHER: I'm finding a fair bit of appeal in every series so far, but I do agree that the most intriguing have been Blues-Blackhawks and Penguins-Rangers. I assume we'll see Marc-Andre Fleury back between the pipes for Pittsburgh sooner than later, so goaltending will dominate the headlines in that series going forward. Henrik Lundqvist has been the Penguins' kryptonite in the playoffs and I wouldn't bet against him, but this Pittsburgh roster is as potent as ever with Evgeni Malkin back in the fold now too. Something tells me Sidney Crosby and the Penguins might get the last laugh this time, even though I picked Rangers in seven.
http://gty.im/521600574
Can the Blues finally solve Chicago or is there another first-round exit in the works for St. Louis? That will depend largely on Brian Elliott's play. He's been sensational in goal for the Blues so far, but I just don't think he's capable of holding off the Hawks. St. Louis is leading the series 2-1, but I'm still reasonably confident with my Chicago in six prediction. Yes, that would mean the Hawks win three in a row from here.
It's only Day 2 but I don't care what happens for the rest of the playoffs…if Kings/Sharks goes 7 I'll be happy.

— Pete Blackburn (@PeteBlackburn) April 15, 2016
This Sharks-Kings series is so physical, people are going to get hurt watching it!

— John Shannon (@JShannonhl) April 17, 2016
The most exciting, for me, has been the Sharks-Kings. They're playing big-boy hockey in that series and watching those first two games makes you realize just how far the Western Canadian teams — Flames, Canucks and Oilers — have to go to compete on that level. Martin Jones has been standing tall against his former team, but that series is still far from over. Remember that, just two years ago, Jonathan Quick and the Kings rallied from a 3-0 series deficit against much the same Sharks roster.
I'd say the most surprising is the Predators winning both games in Anaheim, considering the majority of pundits didn't give them much chance against the Ducks. I actually had that series going seven games — with the Ducks prevailing — but I expected at least a split for Anaheim at home to start. Now the big question there is whether Bruce Boudreau will switch goaltenders and go with Frederik Andersen for Game 3 in Nashville. Andersen backstopped the Ducks to within a game of the Stanley Cup final last spring, so I wouldn't be surprised if that's the case. Nothing against John Gibson, but it seems like a smart move and one that could change the complexion.
As for surprising moments, that dump-in goal on Steve Mason was a real shocker — one of the strangest in recent playoff memory. I was also stunned that the league's war-room allowed that bizarre Antoine Roussel goal. Granted, they are privy to some additional angles from what we see on TV, but I can totally understand Devan Dubnyk's frustration there. I'd have to see it with my own eyes to believe it. Take a look for yourself and tell me how that's a goal.
Do you think we'll see any sweeps in the first round? If so, how many and which series?
HEDLEY-NOBLE: Well, as it stands now, there are currently four series in which a sweep would be possible. Those matchups include the Washington Capitals vs Philadelphia Flyers, Dallas Stars vs Minnesota Wild, Nashville Predators vs Anaheim Ducks, and San Jose Sharks vs Los Angeles Kings. The one series that has the most potential for a sweep is the Caps-Flyers. Washington dominated all season long — winning the Presidents' Trophy — and is continuing on into the post-season. The Capitals have a great coach in Barry Trotz, excellent firepower, defensive depth, and this year's best goalie in Braden Holtby. A bit too much for Philly to handle. That series could be over real soon.
The last time the Capitals led the Flyers 2-0 in a playoff series was 1984, as Craig Laughlin scored the series winner in a 3-game sweep.

— Ted Starkey (@TedStarkey) April 17, 2016
https://twitter.com/StatsCentre/status/721522337963720704
Dallas against Minnesota could be a sweep as well. With Tyler Seguin coming back into the lineup plus Zach Parise and others banged up for the Wild, the Stars should be able to put this one away with ease. Though never count out Minnesota when they play in their own barn, so perhaps the Wild squeeze out one win . . . perhaps.
As for the other two series, I don't see a sweep in the cards. Definitely not in the California battle between the Sharks and Kings, nor the matchup of the Predators and Ducks.
FISHER: Sure, we can agree here too — on all fronts. I didn't predict any sweeps in the first round. I had both the Capitals and Stars winning in five games, but I'd change that to four now if I could. It's too bad the Wild are so wounded but, without Parise, the only way Minnesota gets back into this series is if Dubnyk can steal a game. He was really rattled by that bogus goal, so maybe that gives Minnesota the motivation it needs, but Seguin is only going to get better as the series goes on. That's bad news for Dubnyk and for Wild fans. If they go down 3-0, bust out the brooms.
God the Wild are just a mess. Too many injuries and the Stars are too fast. This could be a sweep.

— Hockey Rob (@HockeyRobThough) April 17, 2016
Ditto for the Flyers, who actually outplayed the Capitals in Game 2 but got stonewalled by Holtby. Philadelphia will be doing everything in its power to win Game 3 for the late Ed Snider, but I just don't like the Flyers' chances — especially not after losing Sean Couturier to a shoulder injury. If Holtby can weather that early flurry, this series will be game-over as well.
The Ducks and Kings are two of the league's top teams — both legitimate Stanley Cup contenders — and I just can't imagine either of them bowing out in four straight. Game 3 is obviously huge for them, but I fully expect Anaheim and Los Angeles to bring their best. I picked both to win in seven games and although I didn't envision them being down 2-0 at this point, I'm still anticipating long series.
Speaking of surprises, Claude Julien, Michel Therrien and Patrick Roy all got to keep their jobs despite missing the playoffs. Were you shocked by that? Would you have fired any of them?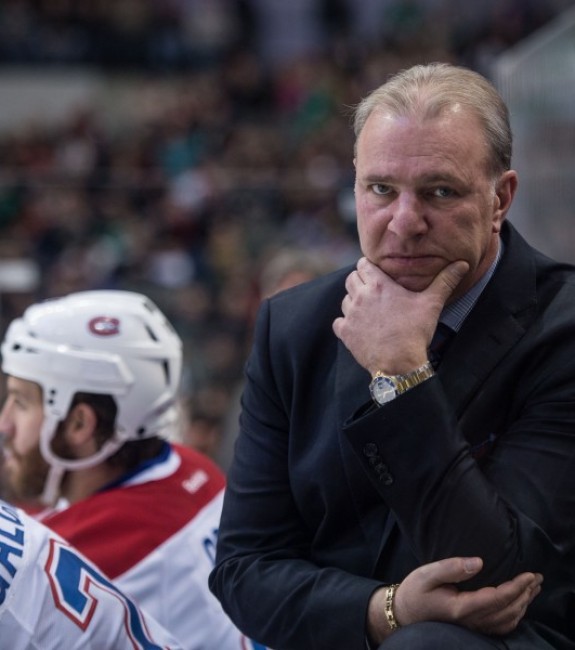 HEDLEY-NOBLE: I won't say I was particularly surprised. However, I would have fired Therrien. I know Carey Price was hurt, but that team needs a change. It was evident that it wasn't just a goaltending problem that caused their downfall. The Habs have some great pieces and should be competing, so despite holding onto his job, Therrien will be on thin ice.
Julien and Roy keeping their jobs is not a shocker to me at all. Julien is a very good coach but just missed the playoffs at the end, with a team no one really expected big things from. Who knows what is next for the Boston Bruins, but Julien is not the problem for me — their depth on offense is. Getting rid of Milan Lucic, Carl Soderberg and Reilly Smith really looks painful now. Not to mention Dougie Hamilton and Johnny Boychuk on the back end.
Same can be said for Roy in Colorado. I do have better insight obviously on the Avalanche than the other teams, so I can speak for days about this. Don't worry, I won't, instead I will have an article up on their situation soon. Roy deserves to stay, at least for now. The Avalanche went through a massive change of personnel, with more than half of their roster being new to the team. That's hard for any coach to handle, but Roy did for the most part. The team just collapsed at the end. It was no fault of Roy's. Colorado lost eight of its last nine games as the Minnesota Wild left the playoff door wide open. Losing your top two centers during that crucial time in Matt Duchene and Nathan MacKinnon didn't help things either. If their defense is addressed, I believe Roy will have his team back in the playoffs next year.
FISHER: I'll believe that when I see it. The Western Conference is going to be just as tough or tougher next season. Sure, there's a lot to like about the Avs' core, but losing eight of nine at crunch time was concerning to me. It set off some red flags and if Roy wasn't a legendary player there — if he was just a random coach — I do wonder whether he would have been welcomed back. I think his name value saved him to some degree, and that he'll need to do some damage control or smoothing over prior to next season. Do the players like Roy? Do they want to win for him? He's obviously a strong personality and those are legitimate questions going forward.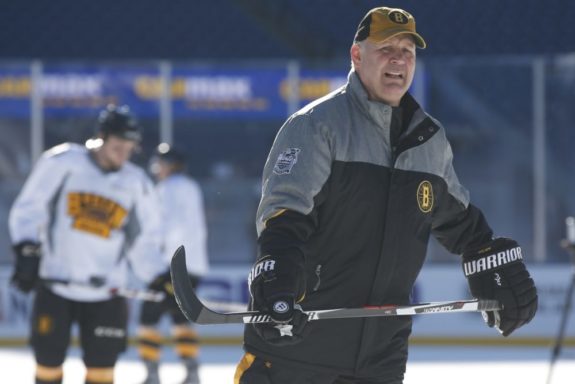 Of the three, I did feel Roy was the most "safe" at season's end. I half expected a mutual parting between the Bruins and Julien — similar to when Todd McLellan left the Sharks after last season. I thought maybe Julien would want to move on and see what else is out there, especially with the Ottawa job opening up. Julien still owns a home in the suburb of Orleans, Ont., so some were starting to connect the dots there, but Boston was wise to retain him. I agree with Sebastian that Julien did a commendable job — and perhaps overachieved — with a weakened roster this season and it might get worse before it gets better. Don't forget the Bruins are probably losing Loui Eriksson to free agency and possibly Lee Stempniak as well. There will be a decent crop of wingers available, but Boston could just as easily decide to go young and give those roles to Frank Vatrano and Alexander Khokhlachev next season. Either way, I think that team takes a step back and Julien takes the fall at some point in 2016-17.
Marc Bergevin made it pretty clear that Therrien was sticking around in Montreal, but that vote of confidence is shocking to me. Again, I agree with all that Sebastian said about the Habs' problems going beyond Price's injury, but the bigger elephant in the room is P.K. Subban. A rift between him and Therrien has been reported and refuted, but is Bergevin, the GM, really willing to choose his coach over one of his franchise players? I get the sense that Subban might have given Bergevin a him (Therrien) or me ultimatum at some point. It wouldn't surprise me if Subban's already asked for a trade and thus the reason his name surfaced ahead of the deadline. If he's moved at the draft or this off-season and it comes out that Subban couldn't stand another season of Therrien behind the bench, that's bad management by Bergevin — barring a tremendous return. Even still, getting rid of Subban could cause more issues than it solves. Remember that Subban and Price are tight, so if one goes, the other may eventually want out too. Those kind of talents don't grow on trees. Personally, I would have pulled the plug on Therrien — yes, even if this Subban stuff is overblown.
What if they had been fired, being Francophones, which team would you rather take over as a free-agent coach — Habs or Sens? Pretend Montreal and Ottawa are competing for Guy Boucher or Marc Crawford, which roster and situation would you rather inherit and why?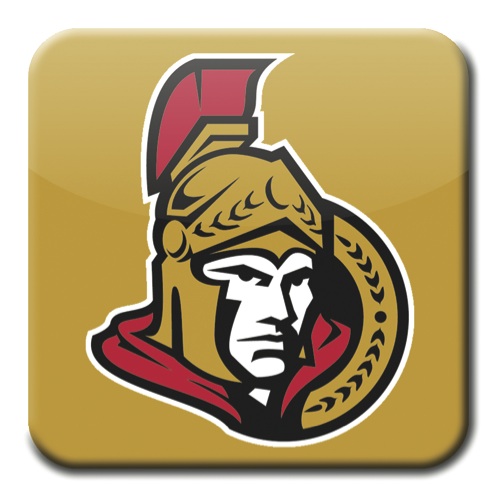 HEDLEY-NOBLE: I'd be standing behind the Ottawa Senators' bench, looking at the new old-school logo uniforms I had just petitioned for. While the Canadiens have some solid pieces as I mentioned before, I think they only beat out Ottawa in the goaltending category, albeit big-time as Craig Anderson doesn't come close to Price. But I have to give the nod to the Senators for their forward and defensive groups.
I'd prefer Bobby Ryan, Kyle Turris, Erik Karlsson, Mike Hoffman, Mark Stone, Mika Zibanejad, Jean-Gabriel Pageau, Cody Ceci, etc., over Max Pacioretty, Subban, Brendan Gallagher, Tomas Plekanec, Alex Galchenyuk and the rest. I just prefer the Sens' core and skill level. They are generally younger, plus their overall team depth is much more appealing for a coach, along with a much tamer atmosphere which seals the deal.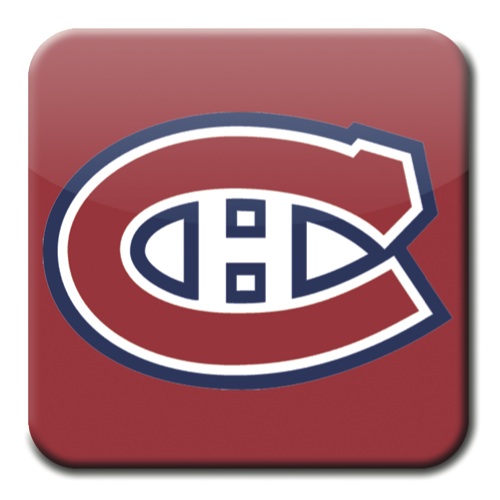 FISHER: You'd find me behind the bench of the Original Six franchise. That would be a tough opportunity to pass up. The allure of coaching in Montreal might be second to none, though it can be a pressure-cooker environment no doubt. Still, you'd be coming into a volatile situation with a chance to come away looking like a hero. Who doesn't want to be a hero?
Providing Price is healthy to start next season and Subban sticks it out, that would be enough to sell me right there. The Pacioretty-Galchenyuk-Gallagher line has a lot of upside and perhaps the Habs could convince P.K.'s buddy Steven Stamkos to sign there too. Geoff Molson is certainly more willing to spend to the cap than Eugene Melnyk, so that would be enticing as well.
With the right coach and the right free-agent additions, plus a return to form for Price, the Canadiens would be contenders again. The Senators, on the other hand, still have quite a way to go regardless of who fills that coaching vacancy. As a coach, you're in the business of winning, so I'd definitely take my chances with the Canadiens.
What if you were a bottom-feeder — Toronto, Edmonton, Vancouver, etc. — would you rather draft Auston Matthews or sign Steven Stamkos? Tough question or no-brainer?
HEDLEY-NOBLE: For me, I don't think that's a no-brainer, I think it depends on the team. Stamkos is an established captain and one of the very best players in the NHL. Matthews, on the other hand, is the next big thing when it comes to prospects, projected to go first overall in the 2016 draft. If I were the Vancouver Canucks or the Toronto Maple Leafs, I'd rather draft Matthews. Though if I were the Edmonton Oilers, I would prefer adding Stamkos to that potent group of forwards to finally make some noise, and above all, the playoffs. Stammer would provide a huge leadership boost and Edmonton could then look to trade a forward or two for defensive help to round out the team.
http://gty.im/515776278
However, on the Toronto and Vancouver side of things, I'd go Matthews all the way. Both of those teams are in full rebuild mode, especially the Maple Leafs. Stamkos would not be the difference between them making or missing the playoffs. Matthews would be a huge cornerstone piece for either team moving forward and would absolutely help quicken the process in a big way.
FISHER: Ideally, you could do both. However, that's not an option here. It is a tough question. Stamkos is the proven commodity, but he's probably going to command the league's highest salary and biggest contract if he reaches the open market, which sure seems inevitable now that he's hurt. I think he's played his last game in Tampa Bay and that there will be a bidding war for his services this summer. If he wants to come home to Canada, I'm sure any of these three teams would roll out the red carpet. He's from the Toronto area and the Leafs probably have the best chance of landing him regardless of whether they win the draft lottery to select Matthews. Stamkos is friends with Connor McDavid, so that could give Edmonton an outside shot. Vancouver is a nice place to hang your hat, though not any nicer than Tampa.
http://gty.im/489547132
From the perspective of those teams, I feel they'd rather win the draft lottery and build around Matthews on an entry-level contract if given the choice between the two. He'd come much cheaper and there doesn't seem to any bust risk with Matthews. So it makes sense to go that route. Yes, even for Edmonton, with the Oilers essentially committed to rebuilding the rebuild now. They want to put a winning product on the ice next season in the new arena, but drafting Matthews could still accomplish that by opening up more win-now trade options to address their pressing need for defence. Toronto is going young and staying that course, so Matthews better fits the bill there. He'd generate a ton of excitement in the centre of the hockey universe — arguably even more than Stamkos as the next big thing. Matthews isn't going to be on McDavid's level, but he could very well have a Jack Eichel impact as a rookie and the Canucks could really use an offensive weapon like that. A future face of the franchise once the Sedin twins call it a career or move on from Vancouver. So, in short, I see more value in Matthews' potential, but Stamkos is the sure thing. You really can't go wrong with either of them but, boy, could you ever turn a team around in a hurry with both.
Your thoughts on McDavid as captain of the Oilers next season — yea or nay? Too soon? Can he handle it?
HEDLEY-NOBLE: I say give it to him! My friends in the Colorado Avalanche went that route, making Gabe Landeskog the youngest captain to be named in NHL history. It's grown on him and I can see it growing on McDavid a lot quicker, given the special talent he is. I don't think it's too soon necessarily, though you would've liked to have him play in at least one whole season, but the kid is a stud and can handle the pressure.
I'm not as familiar with the Oilers as you are Larry, so you can definitely answer this one much easier and with more insight than I. We are talking about a generational talent however, and I don't see a much better option than McDavid in Edmonton at the moment. As long as he is named after Landeskog in terms of age, so he can still keep that unique record of his, how's that?!
Is Connor McDavid ready to be the Captain of the #Oilers?

— Source For Sports (@SourceNation) April 12, 2016
FISHER: I say give it to him too! Reading between the lines — like Sportsnet's Mark Spector did here — that certainly sounds like the plan. So yea, for me, and I think McDavid will be up to the challenge. Even Taylor Hall admitted in their exit interviews that the Oilers were becoming "Connor's team" and that's extremely telling for a 19-year-old who only played half his rookie season. If he's leading behind the scenes the way he's leading by example on the ice, then McDavid absolutely deserves the 'C' to start his sophomore campaign. The real pressure, which is the fan and media pressure, remains on management to surround McDavid with a competent roster. It's important that Peter Chiarelli brings in a couple more veterans to support him — preferably Cup winners, if possible — but I think McDavid will make a fine captain for Edmonton.
"I think he's close to being the guy" -McLellan on McDavid as captain #oilers

— Oilersnation.com (@OilersNation) April 11, 2016
As long as he continues to pull his share of the weight, the captaincy shouldn't become a burden. I don't think it would reflect negatively on him, personally, if the Oilers were to miss the playoffs again next season. It's a matter of when, not if McDavid ends up captaining that team, but he's mature beyond his years, so I can't really see anybody second-guessing Edmonton's decision if it's announced sooner than later.
As for Landeskog's record, he and Sebastian best savour it while it lasts. The countdown is on now and I'm sure the Oilers are well aware of the timing and its significance. Landeskog was 19 years 286 days, so any time before Oct. 25 and that record belongs to McDavid. The season will be underway by then, so this seems like a foregone conclusion.
---
Who won this round of Facing Off? Feel free to weigh-in with your opinions in the comments below. We will be checking in periodically to both defend and expand on our initial answers. If you want to see us face-off over a topic, we're open to suggestions as well.