Facing Off is a weekly column debating five of hockey's hottest topics each and every Monday. From current events like trades and hat tricks, to bigger-picture stuff like scandals and expansion — you name it, we're debating it. Albeit, not always with a serious tone. We're keeping this column light, so keep that in mind when reading, and feel free to join in on the fun by leaving a comment.

Last week, we talked "next man up." This week's cliché of choice is "total team effort."
Turns out, Facing Off is becoming more popular than I could have anticipated, not only with readers but also with my THW colleagues. No fewer than 15 threw their names into the hat to join the fold when Andrew Bensch stepped down due to other commitments. He may still make a guest appearance in the future, but Facing Off is no longer going to be a two-man show. Instead, it's going to be a "total team effort."
We'll still have our star players — with four regular contributors in a weekly rotation — but we'll be incorporating a new face every fifth week, or essentially once a month.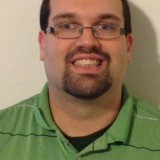 Dan Mount, who stepped up to the plate on short notice and hit a home run in his debut last week, is back for Round 2 in the 14th edition of Facing Off (you can check out previous editions here). Dan, who covers the Nashville Predators beat, will be one of the regular contributors going forward, along with Félix Sicard, an Anaheim Ducks writer who is no stranger to Facing Off, having already filled in for a month-long stint through the end of August and beginning of September. He'll be making a triumphant return next week.
The other two are newcomers in Andrew Forbes, our fantasy editor who doubles as a Maple Leafs writer, and Sebastian Hedley-Noble, who also pulls double duty covering the Florida Panthers from the press box and the Colorado Avalanche from afar. They will be worked into the mix later this month and become permanent fixtures from there.
I'm looking forward to the future of Facing Off, but let's focus on the present. This week's column is as loaded as the headline suggests — heck, there's even a Willy Wonka reference. No, I'm not kidding, but you'll have to see it to believe it.
What was the more surprising start — Canadiens at 9-0 or Ducks with only one win after nine games?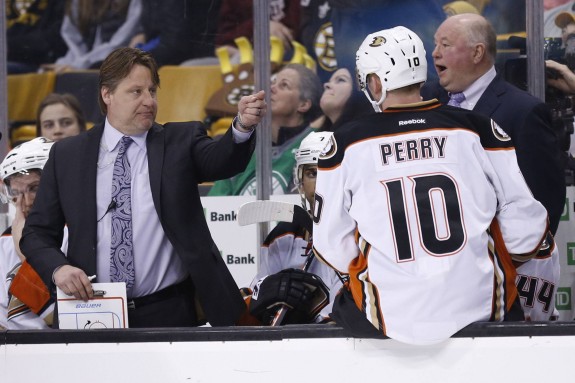 FISHER: Both . . . but if I had to pick one or the other, the Ducks' struggles are even more shocking to me than the Habs' successes. With Carey Price between the pipes, anything is possible or so it seems. I didn't see that kind of dominance coming from the Canadiens, I actually labeled them a "bubble" team to make the playoffs and suggested some vulnerability in Montreal if Price fell back to earth or heaven forbid got hurt — he's currently sidelined for at least a week with a lower-body injury. But Price was still on another planet to start and the rest of the roster has exceeded my expectations too. The Ducks were my prediction to win both the Presidents' Trophy and the Stanley Cup this season, so I have no real explanation for their awful start. It's baffling to me, but I guess Anaheim did turn over a third of its roster — which appeared to be for the better, on paper — and that has obviously backfired. Lest we be reminded of the old adage "if it ain't broke, don't fix it . . . " and clearly Bob Murray did too much tinkering to a team that came within a win of playing for the Cup. When you make it to Game 7 of the Western Conference final, you really don't need to blow it up or reinvent the wheel. Guys like Chris Stewart and Carl Hagelin haven't fit in the way Murray (or myself) envisioned. Further, for some inexplicable reason, Bruce Boudreau has been dead-set on splitting up Ryan Getzlaf and Corey Perry — playing them on separate lines to spread around the scoring, which has resulted in no scoring at all. Thus the wheel analogy and why not revert to what has always worked there, with a loaded top line? To me, the players have looked disjointed and frustrated by all of these changes forced upon them — particularly the new linemates — and that is the root of the problem. Let those horses run together once Getzlaf returns from injury and at least get one line clicking again, then the rest might fall into place as well. There is still reason for optimism, that this team can get it going and surge up the standings, especially with no team running away in that Pacific Division — granted the Kings have hit their stride with seven straight wins. I'm backpedalling on my predictions for the Ducks now, but I'm still not convinced the Canadiens are going to be winning either of those trophies. The next 10 games will be quite telling for both teams.
Remember a couple weeks ago when the @pucknology and @TTGpodcast crews all picked Ana to win the West?

WTF were we drinking? Absinthe?

— AJ Strong (@aj_strong) October 28, 2015
theyve always been overrated but this historically bad start is nutty. https://t.co/bpeSXonuaE

— Andrew Bensch (@BenchWarmerView) October 28, 2015
@DanMountSports theyve wont he division 3 years in a row but they struggle against top teams like LA, SJ, CHI etc. overrated.

— Andrew Bensch (@BenchWarmerView) October 28, 2015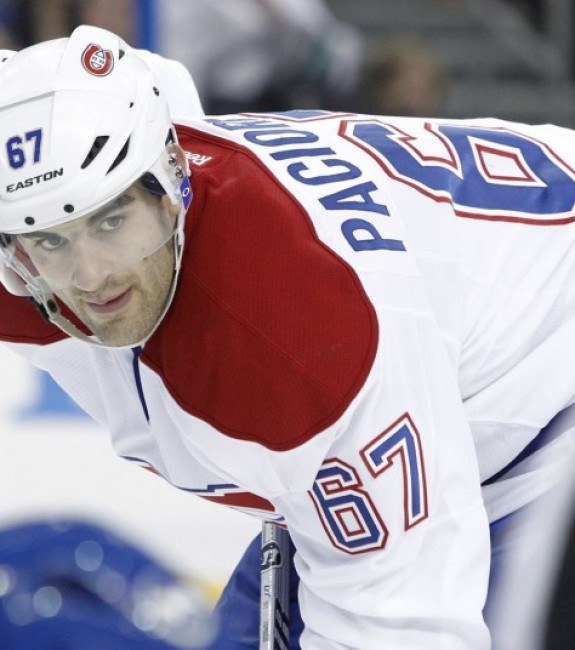 MOUNT: It's much more surprising that the Canadiens rattled off the nine wins to start the year. I've always been a believer that it's much harder to get a win streak than a losing streak. Things have to line up for you in order to sustain wins, and that's what Montreal did in its opening stretch. I thought the Canadiens would be good as I slotted them to win the Atlantic Division, but I didn't think they'd be this good. Carey Price has played even better than his usual self. Max Pacioretty and Alex Galchenyuk were red-hot to start the season, as Pacioretty has embraced being the captain. The Habs might finally have the tools to bring the Stanley Cup back to Canada for the first time since 1993. The Ducks bad start is baffling, as I too had them winning the Presidents' Trophy but losing in the final to Washington Capitals. Anaheim just can't score, and a lot of it has to do with the troubles of Perry and Getzlaf. Hagelin has struggled and John Tortorella might be right about how he "stinks on the power play." The only reason the Ducks have stayed in games is because of the wonderful play of Frederik Andersen. If Anaheim can score, they'll bounce back. However, some pegged the Ducks for a bad start.
Speaking of the Ducks . . . how does Bruce Boudreau still have a job?
FISHER: I have no clue — well, actually I do — but somebody is being loyal to a fault here. That somebody is more so the ownership than the general manager. By all indications, the Samuelis (Henry and Susan) are enamoured with Boudreau and his likeable demeanor, so that definitely gives him a longer leash than most. He's more their coach than he is Bob Murray's coach, and they don't want to get rid of him even if Murray maybe does. That said, Murray has to shoulder some of the blame as well, for that aforementioned overhaul. All things considered, Boudreau certainly isn't getting the most out of the talent he has to work with. That is the coach's job, above all else, to maximize the potential of his players and parlay that potential into results and points in the standings. To which the Ducks have been failing miserably. After getting shut out five times in their first eight games, the Ducks finally got on the board, only to blow a 3-0 lead to the Dallas Stars this past Tuesday — falling 4-3 for their fourth straight loss and eighth overall through nine games. They still only managed 20 shots on goal, so that wasn't the "positive step" that Boudreau made it out to be. This team is stuck in a rut, spinning its tires with no sign of forward momentum. Nine times out of 10 — or 99 times out of 100 — that would trigger a coaching change, but so far Boudreau is beating the odds.
#NHLDucks offensive futility to start a season has reached historic levels. pic.twitter.com/88esU3pDzL

— Sportsnet Stats (@SNstats) October 27, 2015
Is Ducks coach Bruce Boudreau safe after all? Anaheim GM Bob Murray says no "rash changes." https://t.co/Le1yB6b6qi #NHL

— Yahoo Sports NHL (@YahooSportsNHL) October 30, 2015
MOUNT: I think the Ducks are being smart about not dropping the hammer so quick. I know Anaheim has these tremendous expectations to make a deep run or win the Cup. However, I still think Boudreau is the right man for the job. The Pacific is still not that tough of a division. The Kings and Sharks are doing well, but there's plenty of time. I don't think Arizona will be able to sustain its hot start and the Alberta teams have been hit-and-miss. If the Ducks get on a run, they can get back into the race for the playoffs. All they need is to get to third place. Also, I don't think you can lay it all on Boudreau. I know he puts the lines out, but he can't score goals for them. That's been the main issue is lack of scoring. Also, where's the blame for Murray in not giving Bourdreau what he needs? There have been changes in the off-season, and the club still hasn't gelled completely. Murray let guys like Francois Beauchemin leave and I think that's hurt more than the Ducks have let on.
Speaking of the Canadiens . . . Carey Price vs. the all-time greats, where will he rank when it's all said and done?
FISHER: This question came from an HFBoards.com poster by the name of "ottawa" — we're always open to suggestions and decided to tackle this topic. My generation of goaltenders — and I grew up playing the position, still do — was highlighted by Patrick Roy, Martin Brodeur and Dominik Hasek. I was a big Curtis Joseph fan — especially during his Oilers days, I had the same Louisville pads — but I'd definitely take Price over him. Joseph ranks fourth in all-time wins. At No. 3 is Ed Belfour, another guy who I I'd rank Price right up there with. Brodeur is first, at 691, and Roy second, at 551. I know you can't determine the "all-time greats" simply from the wins list because the schedule has been expanded over the years and teams are playing more games now than in past generations. That skews things, but I think the position has evolved substantially and those two still rank 1-2 in my books if we're basing it on skill level. Hasek is 12th on the wins list, at 389, but he played for some pretty bad Buffalo teams and that held him back from truly achieving greatness. All things considered, Hasek is third on my list. The more I think about it, the more I'm willing to rank Price fourth right now, as of today, despite being outside the top 50 at 230 career wins — and counting a hurry. Price really is the current league MVP, last season and so far this season, plus he's backstopped an Olympic gold and world-junior gold. He absolutely has what it takes to be a Stanley Cup-winning goaltender. He'll need to eventually win one in order to justify my projected ranking of fourth among the "all-time greats." Again, these are all goaltenders I've idolized, the guys I'm most familiar with — the likes of Ken Dryden, Vladislav Tretiak, Jacques Plante, Terry Sawchuk and Tony Esposito played before my time. I do appreciate what they've done for the position and the sport in general — they might have been ahead of their time back then, but I doubt they'd stop today's shooters. Yeah, I said it. And, yes, I'd rank Price above them based on that. Ignorance? Maybe, but I'm entitled to that opinion. In hindsight, maybe this wasn't the best week to be pumping Price's tires as a surefire Hall-of-Famer, considering he got lit up by the Canucks and Oilers and apparently got hurt in the process.
MOUNT: Price has been great, but talk to me if and when he gets a Stanley Cup. I know it sounds like a quick dismissal, but hockey is a results-oriented business. I use the argument when people want to talk about Henrik Lundqvist. I love Hank, but he doesn't have a crown yet. I still hold Mike Richter in high regard after that magical run in 1994. (Full disclosure, I'm a Rangers fan.) It may seem cruel because it's a team sport, but the same talk follows Alex Ovechkin. Price is probably the most athletic goalie in Habs history, but I'll take Patrick Roy and Martin Brodeur over him because of the number of high-pressure playoff games that they've won. The loss in the 2014 Eastern final isn't on Price due to the injury in Game 1, but he was getting lit up by the Rangers before he exited. Price hasn't won many series before the last couple of seasons, but I feel he's got a good chance to start adding Cups to his trophy collection. Once he gets those, he can move up the pecking order and join the likes of Dryden and St. Patrick.
Is Sidney Crosby still the best player in the league? If not, who is?
FISHER: I want to say yes, but the stats say no. If I was starting a team from scratch and could build it around any player, Crosby would probably still be my guy — even ahead of Price. Crosby can do it all, he's the total package. Yet, to everybody's surprise, he's not doing much of anything this season — at least not on the scoresheet. The perennial favourite to win the Art Ross Trophy as the league's leading scorer, Crosby was limited to three points — one goal and two assists — through nine games. And, believe it or not, all three points came in the same game. That means he's been held pointless in the other eight games. Nobody saw that coming. He's since added two assists — both in the same game again — but followed that outburst by being held pointless and shotless in a 4-0 blanking of Toronto on Saturday. Crosby is nowhere near the league's leading scorers, he's tied for 158th overall with the likes of Brandon Prust, Vernon Fiddler and Leo Komarov at five points — that's 12 points back of Jamie Benn, who is alone on top as the defending Art Ross winner. It's not exactly elite company for Crosby, although in his defence, that logjam of 56 players with five points also includes some bigger names such as Claude Giroux, Nick Foligno and James van Riemsdyk. I still believe it's only a matter of time until Crosby gets it going, but until then, it's becoming harder and harder to continue calling him the game's best player. Could we be witnessing a torch passing this season? I wouldn't go that far just yet, but I will say Connor McDavid is living up to all the hype as the 'Next One' and he might be the league's best player by the start of next season.
Sidney Crosby has been held without a point in eight of nine games. That's never happened before.

— Chris Johnston (@reporterchris) October 29, 2015
Ten years after they entered the league, would you rather have Sid or Ovi? https://t.co/zmxSdKNr0g pic.twitter.com/IVbFKsBTC3

— NBC Sports (@NBCSports) October 29, 2015
MOUNT: I've always thought Alex Ovechkin has been the best player the last two seasons. He's really shined under the tutelage of Barry Trotz. Will Ovi be winning Selke Trophies like Patrice Bergeron? Probably not, but he's not a defensive liability like he was. Alexander is still great on offense, but he's added a defensive game that plays to his strengths. He throws his body around and won't have that awful plus/minus stat like he had the year before Trotz arrived in Washington. Is Sidney Crosby still good? Yes, but he's had stretches in the last few seasons where he's gone without a point. He hasn't been needed so much this season due to Evgeni Malkin, Phil Kessel and the great play of Marc-Andre Fleury. When Crosby does get going, look out for the Penguins because they'll be scary.
Speaking of McDavid, did he get robbed of a clutch game-tying goal against the Kings last Sunday? Should the league have awarded the Oilers a "loser" point after the fact?
FISHER: Yes and yes. Perhaps it's time to also introduce a GM/owner challenge for after the fact, when your team has been wronged. You can judge for yourself — the evidence is below — but it sure looks, to me, like that puck had fully crossed the goal-line before Jonathan Quick got it with his glove. I was in attendance at the game and the referee nearest the net initially signaled a good goal, but after the war-room came to an "inconclusive" determination, the call on the ice had to stand — which, according to the ref making the announcement, was "no goal." It was a strange sequence of events and a controversial outcome. With less than five seconds left on the clock, the Kings hung on to win 3-2. But did they deserve the two points? Or, rather, did the Oilers deserve none? One each would seem appropriate in the fallout. The NHL should have admitted its fault and righted that wrong. The coach's challenge was implemented to help assure the correct calls are made on the ice. In rare situations like this, it sure would be nice if an organization — be it the GM or the owner — could challenge the result. Edmonton would have had a very strong case.
Looks in… https://t.co/X9zQf9Rr6t

— Jason Gold (@JayGold85) October 26, 2015
MOUNT: I'll have to admit that it was close, but it was inconclusive, and that means no goal. I'd be upset too if I were an Oilers fan, but Quick made the save. It's like what Gene Wilder said in Willy Wonka and the Chocolate Factory "It's all there. Black and white. Clear as crystal. You get nothing. You lose. Good day, sir." Anything McDavid will make the news and something controversial will do so, but the facts were that Quick saved it. I couldn't tell if it completely crossed the line, and it's not like baseball where the tie goes to the runner. McDavid will score many game-tying and game-winning goals, but this isn't one of them.
BONUS TOPICS!!!
Typically we keep Facing Off to five topics, but Dan really enjoyed getting involved and did such a bang-up job that we decided to add a couple more for, umm, defecations and giggles — does that work? Not really, the other word that shall not be spoken here sounds so much better in that reference. Nevertheless, let's start with the horse that just won't die, it's impossible to beat this topic to death right now . . .
We all know what Dustin Byfuglien thinks of 3-on-3 overtime, but what do you think? What is your preferred tiebreaker or do they even need one?
FISHER: Unlike Big Buff, I'm a big fan of the 3-on-3 overtime and have been thoroughly entertained so far. It's certainly serving its purpose — to cut down on shootouts — as most games seem to be ending in the OT session. Personally, I don't mind the shootout either, but I can understand how it takes away the team concept and makes it an individualistic ending. Purists hate it, but I still prefer the shootout to the old-fashioned tie. I like to see a winner at the end of every game, even if the three-point games are a little overkill. The point system could be tweaked — and there are no shortage of ideas out there on that front — but I'm not complaining with the current tiebreaker format. It's the best it has ever been in my opinion. I mean, really, who wants to see an entertaining game end in a tie . . . right, Dan?
MOUNT: I'd welcome the return of ties. There's nothing wrong with ties. I've always hated the shootout as a means to decide a winner and a loser. It would be like deciding a baseball game with a home run derby or a basketball game with free throws. Ties just happen, and it's fine. The NFL still has ties. Granted ties are hard to come by, but it still happens. This tweet sums it up.
@DanMountSports you know I hate that pond hockey bs this year, not a fan of it

— Damian Mikrut (@nyislanders19) October 28, 2015
@DanMountSports I was fine with ties sometimes the teams are even after a day's work

— Damian Mikrut (@nyislanders19) October 28, 2015
Which players on the team you cover/follow have been the biggest surprises so far, both positive and negative?
FISHER: I'm an at-large contributor here at THW, but the team I pay closest attention to has always been the Oilers. When talking about Edmonton, you can't help but talk about McDavid. He had a six-game point streak within his first 10 games in the league and has been getting better by the game. He's the real deal — already a point-per-game player and effective at both ends of the ice. His main wingman — not Taylor Hall as expected, but rather Nail Yakupov — has been extremely impressive as well. Yakupov, who's had his struggles through the first few seasons of his NHL career, is a shooter with above-average speed, so he's proving the perfect complement to McDavid. They have been so dynamic together that the Gretzky-Kurri comparisons are already starting. That's been the biggest surprise for me, followed by Eric Gryba's skill level on defence and Anders Nilsson beating out Ben Scrivens for the backup job despite not having to clear waivers. On the negative side, Andrej Sekera has been mediocre at best so far. Their biggest free-agent signing of the summer hasn't been bringing much offence — with four assists through 10 games — but more concerning has been Sekera's frequent defensive lapses. He's supposed to be a steady player, so most assume it's just a matter of time until Sekera settles in with the Oilers. He's actually looked better the past couple games alongside top prospect Darnell Nurse than he did alongside veteran Mark Fayne in the early stages. You could complain about Justin Schultz's lack of offence — only one assist in nine games before getting hurt — but he's made decent strides in other areas. Fayne and even Oscar Klefbom are becoming whipping boys for some — the entire defence has its detractors (haters gonna hate) — but I'm not necessarily surprised by that. Overall, the Oilers are better than their record currently indicates and I still expect them to be playing meaningful hockey games past Christmas and possibly even Valentine's Day, which would be a step in the right direction.
MOUNT: I cover the Nashville Predators and I love what the fourth line of Eric Nystrom, Paul Gaustad and Austin Watson has accomplished. They have only been together for a handful of games, but they have a good chemistry. Nystrom is not known as a goal-scorer, but already has three goals. Watson is turning into a good two-way player in his first sustained time in the NHL, and Gaustad is an ace at winning draws for the club. Gaustad's significance means even more due to the continued struggles of the Predators at winning draws. All three players have been physical and have taken the stress off of the top two lines. Nashville's power play has been a pleasant surprise as it is in the top 10 as of Sunday's games. The Preds really struggled in Peter Laviolette's first season at the helm. You can see the units look like they are more cohesive and it helps to have a group of defensemen like Nashville has with Shea Weber, Roman Josi, Seth Jones and Mattias Ekholm. It also helps when James Neal is back to his old goal-scoring self. I'm also surprised they haven't given up a first-period goal in the opening 10 games. The only thing I'm really disappointed by is the inconsistency of the third line. Cody Hodgson has been invisible, and there was hope that Calle Jarnkrok would help a little with goals. Jarnkrok and Gabriel Bourque have been good at the penalty kill, so that sort of softens the blow. There really hasn't much else to be upset about as the Preds have gotten points in all but two games this season — the second setback coming on Sunday night, ironically in a 4-2 defeat against those aforementioned Ducks.
---
So who won this round of Facing Off? Feel free to weigh-in with your opinions in the comments below. We will be checking in periodically to both defend and expand on our initial answers. If you want to see us face-off over a topic, we're open to suggestions as well.
---
Larry Fisher is a sports reporter at The Daily Courier in Kelowna, British Columbia, Canada, and an at-large contributor for The Hockey Writers. Follow him on Twitter: @LarryFisher_KDC.
Dan Mount is a sports reporter for the Watertown Daily Times in Watertown, New York, and a Nashville Predators staff writer for THW. Follow him on Twitter: @DanMountSports.
Larry Fisher is a senior writer and head scout for The Hockey Writers, having been an at-large contributor for THW since August 2014. Fisher covers both the NHL and the WHL, specializing in prospects and NHL draft content, including his annual mock drafts that date back to 2012. Fisher has also been a beat writer for the WHL's Kelowna Rockets since 2008, formerly working as a sports reporter/editor for The Daily Courier in Kelowna, British Columbia, Canada from 2008-2019. Follow him on Twitter: @LarryFisher_KDC.