Facing Off is a weekly column debating five of hockey's hottest topics each and every Monday. From current events like trades and hat tricks, to bigger-picture stuff like scandals and expansion — you name it, we're debating it. Albeit, not always with a serious tone. We're keeping this column light, so keep that in mind when reading, and feel free to join in on the fun by leaving a comment.

Next man up. It's a popular mantra in sports and especially hockey, with the amount of injuries — I'm sure Ken Hitchcock has uttered that phrase a time or two in St. Louis already, having lost Paul Stastny and Jaden Schwartz for the foreseeable future.
When one man goes down, it's an opportunity for others to step up and fill that void. No loss is too big to overcome, they say. For the Blues, the door has opened for Scott Gomez and Ty Rattie.
Here at Facing Off, we're also going through a transitional phase, with Andrew Bensch stepping down after a dozen editions due to other commitments — call it "upper-body" with an "indefinite" timeline. Fortunately, the THW team is full of prospects chomping at the bit to take his place. The interest has actually been overwhelming, which might mean shifting to a rotation of writers rather than a two-man show. We may even incorporate some female opinions going forward.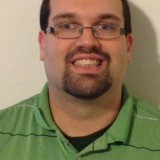 For this week, Dan Mount got the overnight call-up, summoned from his Watertown, New York, residence, where he's been doing a bang-up job covering the Nashville Predators since March. Check out his body of work here.
Dan's making his debut on short notice, but he's more than qualified, also coming from a newspaper background as a sports reporter for the Watertown Daily Times. He's been covering hockey at various levels for a variety of outlets over the past five years.
That seasoning made Dan a natural fit for Facing Off, his skill-set highlighted by a broad knowledge of the NHL. He showed no rookie jitters in making an immediate impact — scoring with a few of his answers and even throwing a couple hard hits at yours truly — so Dan will be sticking around for next week and then we'll go from there.
We'll be returning to our regular Monday morning routine — this was supposed to be Andrew's week to publish, thus the delay — but here we are on Tuesday afternoon, better late than never. Enjoy!
Can John Tortorella save the Blue Jackets? Can they still make the playoffs?
FISHER: No, and I don't think so. The only guy that can save the Blue Jackets is Sergei Bobrovsky. He's the reason they're in this mess, not the coach. Todd Richards took the fall, as bench bosses often do, but the former Vezina-winning goalie admittedly lost his confidence or never had it from Day 1 of the season with Columbus getting off to a miserable 0-7-0-0 start. Based on last season's point totals, the Blue Jackets would have to be at least 20 games above .500 the rest of the way to make the playoff cut. Divide the remainder of the season into 10-game segments and they need to win a minimum of seven on average. Considering the transition to Tortorella and assuming that'll come with growing pains, I just can't see Columbus making up that kind of ground even if Bobrosky returns to form. I also can't see Torts being a big confidence-booster for Bobrovsky, who is currently trending toward Ilya Bryzgalov territory. That could actually go from bad to worse. It still seems awfully early to be writing a team off, especially if they get off on the right foot under Torts and win seven of their next 10. The Blue Jackets did go on an impressive run down the stretch last season once everybody was healthy, proving they can get on a roll with much the same group. I still like the make-up of that roster — I actually bumped them up from sixth to fifth in my Eastern Conference standings predictions after a strong pre-season showing — and I don't see Columbus in the draft lottery at season's end, but I don't see the Blue Jackets in the playoffs anymore either. I see them making some noise in the second half, but falling short by a few points. If that happens, Torts probably gets to stick around for next season too.
Cutoff to make playoffs in East last year was 98 points. Columbus will have to go 49-26 (or 46-23-6 etc) under Tortorella to get there.

— James Mirtle (@mirtle) October 21, 2015
That's a 107 point pace over 82 games. Only 5 teams were that good last year #CBJ https://t.co/mqacHKGCLs

— The 4th Line Hockey Podcast (@4thLinePodcast) October 21, 2015
MOUNT: I'm not ready to throw dirt on the Blue Jackets just yet. Is it going to be a hard road to hoe? Absolutely, but let's keep in mind that Bobrovsky did win the Vezina a couple of seasons ago, and won't be facing so many shots on a nightly basis under the more defensive system Tortorella runs. More players are going to have to block shots and throw their weight around. The one thing you can't do in the Tortorella system is struggle on defense, or you'll be watching the game from the press box. (See Chris Krieder and Mats Zuccarello with the Rangers in the Torts era). Let's also look at the where they play. Columbus is in the Eastern Conference and still has games against teams like Buffalo, Carolina and Toronto. The Metropolitan Division is loaded, but games can be made up against the lower-half of the league, which is filled with Eastern Conference teams. This is a good roster that dominated the pre-season, and is capable of making a run. Is it going to be hard, but there are points to be had.
Who needs a defenceman more: Chicago, Boston or Columbus? And who should they target?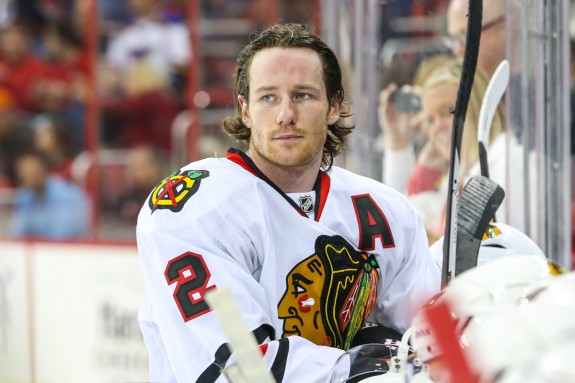 FISHER: Chicago has to be pretty desperate with the loss of Duncan Keith (knee surgery, 4-6 weeks). Top prospect Ville Pokka may get called up and David Rundblad might get one last chance to prove his worth, but ultimately I think Stan Bowman is going to have to look outside the organization. Problem is, he's on a tight budget with the Blackhawks still bumping up against the salary cap. He can't afford to bring Dustin Byfuglien back to the Windy City, for example. Philadelphia and Edmonton both have an abundance of bottom-pairing blue-liners, but none that can replace Keith's minutes or overall presence. You'd be looking at Luke Schenn or maybe Andrew MacDonald from the Flyers, Andrew Ference or perhaps Nikita Nikitin from the Oilers. Those guys would all come cheap asset-wise, essentially for free because they are expendable to those teams, but Chicago would need at least half of their salaries retained. Tampa Bay could maybe move a guy like Matt Carle, but he's another pricey option. It might have to be a hockey deal unless one of those teams wants to take on Bryan Bickell for any of the aforementioned names. That could possibly work, but none of those guys are significant upgrades over what the Hawks already have. Farm-hand Kyle Cumiskey is another cheaper option with experience if it comes to that. The need is evident, but Bowman will have to get creative and think outside the box in order to address it. Nashville, Calgary and the Rangers would also be dealing from a position of strength if they were to part with a defenceman, but none of those teams seem eager to relinquish that depth. Boston is getting by with prospects like Joe Morrow and Colin Miller in the absence of Dennis Seidenberg, while Columbus is searching for answers in general after the Blue Jackets' miserable start to the season. New Jersey is a team with an abundance of good young defencemen — Damon Severson, Eric Gelinas and Jon Merrill, excluding Adam Larsson and John Moore — so one of those three could probably be had for a forward with similar upside. Chicago could offer 2014 first-rounder Nick Schmaltz, Boston has Alexander Khokhlachev lighting up the AHL, and Columbus could dangle either Kerby Rychel or Sonny Milano. I could see some trade potential there, a deal with the Devils.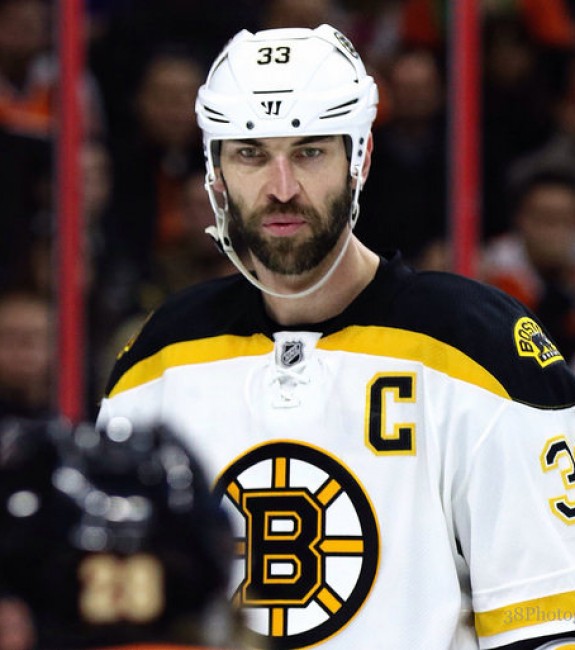 MOUNT: I'm thinking Boston is the most in need of a good blue-liner. I think the reality of letting Dougie Hamilton go is starting to set in. Zdeno Chara is not the player he once was, as I think he's lost a step or two. The injury of Dennis Seidenberg didn't help, and the B's have been leaking goals in the early portion of the season. These defensive problems are causing a bit of a goalie controversy between Tuukka Rask and Jonas Gustavsson. Torey Krug has supplied five assists this season, but he needs some help. The Bruins have a little more cap space than a team like the Blackhawks, but still need to be fiscally responsible. The Predators signing Mattias Ekholm to an extension might mean someone like Ryan Ellis could be made available. Nashville might be in the market for some scoring punch, and have to find a way to get extensions for Seth Jones and Filip Forsberg. GM Don Sweeney is turning up the offense, and young centers like Frank Vatrano and Austin Czarnik are still developing for the B's American Hockey League affiliate in Providence. If Boston is still hanging around at the trade deadline, it could do itself a favor by getting a defender for the stretch run that will also be a future cog.
The Hamilton brothers — Dougie and Freddie — were reunited in the Calgary Flames' organization to start this season, so what's your all-time favourite brother combination in the NHL?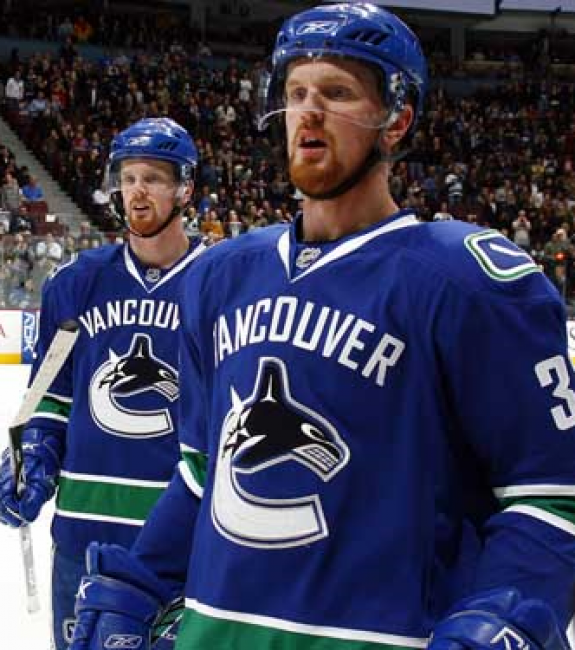 FISHER: Even though I'm not a Vancouver fan, you can't help but be in awe of the Sedins and the magic they are able to work. They always know where each other are on the ice and seem to communicate telepathically a lot of the time. It's like a sixth sense for those twins. I really liked the Bures — Pavel and Valeri — back in the '90s, and it's too bad the Canucks couldn't have brought them together in their prime years too. They both landed with the Florida Panthers at the turn of the century, but Pavel was injury prone by then. He was the more electrifying of the two and it's a shame his career didn't last longer. Valeri is doing OK in retirement too, marrying D.J. from Full House (AKA Candace Cameron) and turning into a wine-maker. There is a long list of siblings in NHL history — I'd be remiss not to mention the Sutter brothers — and those older (and wiser) than me would no doubt answer this question differently, maybe with Mahovlich (Frank, Peter) or perhaps Esposito (Phil, Tony).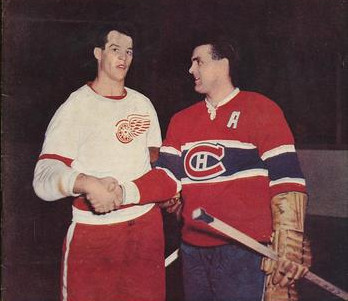 MOUNT: I remember the Bures, but I'm also a fan of old-school hockey. How can you leave out of one the best brother combinations, Maurice and Henri Richard? The Rocket and the Pocket Rocket were the cornerstones of the great Canadiens dynasty that seemingly won the Stanley Cup every year they were together. Maurice Richard was a legendary player, but let's not undersell, Henri. The younger Richard was a pretty good scorer in his own right with 358 career goals and over 1,000 points. I was also a fan of the Courtnall brothers, Russ and Geoff, and the Hatchers, Kevin and Derian. Derian was the first American-born captain to win the Stanley Cup when he did it with the Dallas Stars in 1999. Derian and Sabres veteran forward David Legwand are also owners of the Ontario Hockey League's Sarnia Sting. The Hatcher brothers were both selected for the 1997 All-Star Game in San Jose. There does seem to be that symbiotic relationship between brothers where one knows what the other is doing. It's fun to watch something like one brother making a pass into open space and the other finishing off the play.
Teams seem to be trending toward "skilled" fourth lines this season, so does that mean we're witnessing the end of specialized players?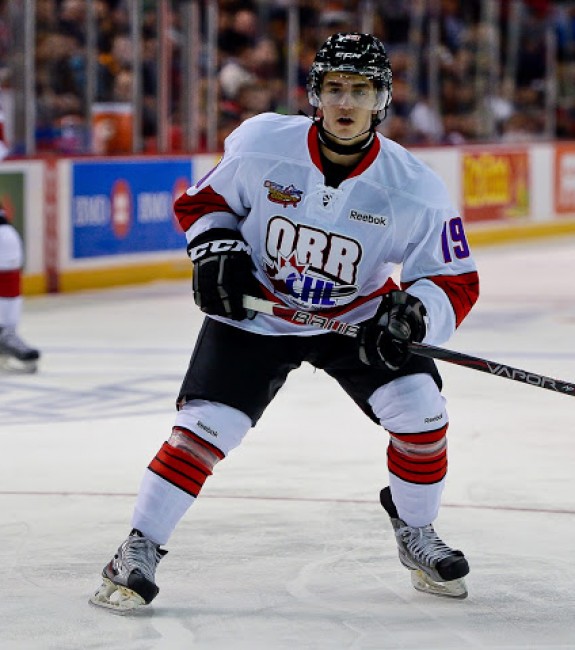 FISHER: Yes, to some degree. Enforcers are already going the way of the dinosaur and only a handful of teams employ players who specialize in face-punching. Even those remaining pugilists are becoming better all-around players. If you can't skate, pass and shoot, there really isn't room for you in the NHL anymore. But more than that, it's becoming a four-line league and that so-called fourth line is becoming more and more skilled. Teams are opting to play rookies with offensive potential on the fourth line over the prototypical bottom-six checkers and grinders, crashers and bangers. The Winnipeg Jets are the perfect example right now, with first-year pros Andrew Copp and Nic Petan making up two-thirds of their fourth line, along with a more traditional type in Chris Thorburn, who is a bit of a quasi-scrapper. That line has been proving very effective early on and I suspect more teams will follow Winnipeg's lead assuming that success continues. That is probably the reason some of those aforementioned guys like Glencross have been squeezed out — because guys like Petan, a prolific scorer in junior, offer more upside. So while most teams are already putting less emphasis on toughness, I'm starting to see an "all skill, all the time" mentality take hold. Teams are beginning to roll four lines that can score just as well as they can defend. Before we know it, there may no longer be role-specific players in the league — not just fighters, but also those known for their defensive attributes, penalty killing and face-off prowess too. If you can put the puck in the net, that might be all that matters pretty soon. An all-skill league, I like the sounds of that.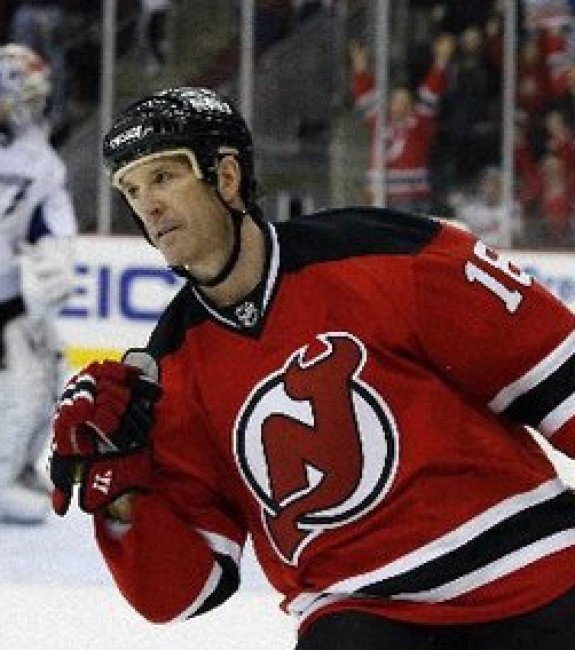 MOUNT: I still think you need a guy that can be able to fight once in a while, but they can't be just a goon. They have to be more diversified in their game like how Brendan Shanahan was. Shanny could score goals, but you knew that you had to answer the bell if you crossed him. The days of the '70s where there were seemingly fights at every game are long gone, but a guy who can handle himself is still needed. We all remember what happened when Connor McDavid fought in the OHL last year. He missed a small portion of the season, and almost didn't make it back in time for the world juniors. There needs to be people that can take care of the work to make sure the stars aren't fighting. Also, a scorer that can scrap will make sure pests are kept in line. I've always had the fear that the day will come when fighting is banned because we're going to see an uptick in stick-work. I love the fact that there are more scorers and skilled fourth lines, but there's still a place for a guy that can use his hands in more ways than one.
More than one reader has asked about the potential of the NHL going to 4-on-4 play during regulation. Your thoughts?
FISHER: Keep dreaming, that will never happen. It'd be entertaining as heck, but the NHLPA would never go for it. Why? Because it would reduce roster sizes and put more players out of work. The salary cap already squeezed guys like Curtis Glencross into early retirement this off-season, so I can't see an idea like this gaining any traction whatsoever. There are so many traditionalists still in positions of power all around the league that would frown on such a proposal. The poor guy that brought it up would be laughed out of the room. Sure, there are some innovative, forward thinkers amongst that old boys club, but the voices that speak the loudest and carry the most weight would crush this dream in a fraction of a second. Personally, I'm with the majority there. Hockey has always been played 5-on-5 and that shouldn't change. I was all for 3-on-3 overtime after the shootout broke down those barriers, but please keep the gimmicks to tiebreakers and leave regulation well enough alone. It's a great game as is — sit back and enjoy it.
Breaking: Gigantic hockey player with limited acceleration no fan of all-fun, all-speed overtime. https://t.co/luDJsYUYpL

— Noah Love (@noahlove) October 26, 2015
Did You Know? #NHLJets Dustin Byfuglien has an NHL-high 9 overtime goals since the start of 2009-10 (regular + postseason).

— Sportsnet Stats (@SNstats) March 4, 2015
MOUNT: Imagine if that happened, because Dustin Byfuglien would not be happy. I don't think it's ever going to happen because the union would throw a fit. The 5-on-5 game is fine as it is, and is also seemingly more offense-oriented with the reduction in the size of goalie equipment and more skill players in the bottom six of lineups. Innovation is a great thing, and the NHL should be applauded for at least trying new things to tweak the product. Some sports like MLB are resistant to change, but the NHL isn't. However, this change would be immediately dismissed as a passing thought. The 3-on-3 overtime has been so much fun and it makes the coaches think about what lines and matchups they have to run out there. It makes them really have to think how long shifts are because the game is so fast and guys tire out because it's at the end of the game. It's much more practical than the shootout.
Larry Fisher is a sports reporter at The Daily Courier in Kelowna, British Columbia, Canada, and an at-large contributor for The Hockey Writers. Follow him on Twitter: @LarryFisher_KDC.
Dan Mount is a sports reporter for the Watertown Daily Times in Watertown, New York, and a Nashville Predators staff writer for THW. Follow him on Twitter: @DanMountSports.