Facing Off is a weekly column debating five of hockey's hottest topics each and every Monday. From current events like trades and hat tricks to bigger-picture stuff like scandals and expansion — you name it, we're debating it. Albeit, not always with a serious tone. We're keeping this column light, so keep that in mind when reading, and feel free to join in on the fun by leaving a comment. Follow us on Twitter (@FacingOff_THW) and get in on the debate there too.

For the first time in what seems like a long time, we have actual hockey footage to show off.
With the KHL season getting underway and the Summer Showcase world-junior evaluation games taking place, some fresh highlights are whetting our appetite for the NHL season to come. Puck drop is still a couple months away, but business should start to pick up again soon.
In the meantime, enjoy this jaw-dropping shootout goal from Vladimir Tkachev — the pint-sized Russian who once dazzled at Edmonton Oilers' training camp and produced more than a point-per-game over two seasons in the QMJHL.
OK, so that doesn't really count as a "hockey play" per se. Impressive trickery, but if you're craving something more realistic, check out this crushing hit by Charlie McAvoy on Lawson Crouse from Team USA's 5-1 beating of Canada on Saturday.
Bruins prospect Charlie McAvoy destroys Panthers prospect Lawson Crouse at the World Junior Showcase😱💪https://t.co/tVzfOs1FBe

— Gino Hard (@Ginohard_) August 7, 2016
McAvoy, a first-round draft pick of the Boston Bruins in June, wasn't a one-hit wonder at this summer tournament either. He also flattened a Swede in a similar fashion, but Crouse is a big power forward who doesn't go down easy and could crack the Florida Panthers' roster this fall as a first-rounder from 2015.
Charlie McAvoy making his presence known vs. Sweden at USA's National Junior Evaluation Camp https://t.co/eKmr7Wq4q0

— Weekend at Bergy's (@weekendatbergys) August 4, 2016
While other prospects were going through the motions and trying to shake off some rust in these exhibition games, McAvoy was going for the kill and taking no prisoners. Cam Neely will certainly like that, and if Don Cherry continues his Rock'em Sock'em series, these hits should make the cut since they were clean and hard.
As for current topics worth debating, they were few and far between in another slow week.
There were a couple front-office moves of note with Kelly McCrimmon joining George McPhee as assistant general manager for Las Vegas' yet-to-be-named expansion franchise, while Keith Gretzky — Wayne's younger brother — was hired by the Edmonton Oilers in the same capacity, replacing Scott Howson.
McCrimmon had built a WHL dynasty in Brandon over two decades and leaves behind Nolan Patrick, the projected top draft pick for 2017, but the Wheat Kings should still be in good hands going forward with McCrimmon to handpick his successors as GM and head coach in the coming weeks. This was an opportunity that McCrimmon couldn't pass up — after passing on a similar position with the Toronto Maple Leafs last offseason — and Las Vegas is lucky to land him. I'll be intrigued to see whether McCrimmon's addition will mean more WHL talent on the eventual roster. There could even be some former Wheat Kings worthy of selection in the expansion draft. Time will tell.
Gretzky's arrival in Edmonton was met with more of a mixed reaction and some skepticism based on his sketchy draft record with Arizona and most recently Boston, but several league executives applauded the Oilers. This Gretzky has earned his own stripes and is respected by his peers; he's not riding Wayne's coattails, nor part of the old boys' club in Edmonton. In saying that, the Oilers are coming off consecutive strong showings at the draft and should keep Keith's input to a minimum on that front, with Bob Green doing a bang-up job so far as their head amateur scout.
Wayne Gretzky was in the news this week too, headlining the Oilers' lineup for this year's Heritage Classic alumni game in Winnipeg. Edmonton will be icing the superior roster, but the Jets will be wearing the better jerseys by far.
https://twitter.com/EricJFriesen/status/761691162214174721
Just saw the @NHLJets #HeritageClassic jerseys and they are beauties! pic.twitter.com/0ToI1TTckM

— Shane Sander 🏒 (@SanderEDM) August 5, 2016
Meanwhile, Taylor Hall has been called out by a couple former Oilers teammates, Oscar Klefbom and Ben Scrivens, for weak play against strong teams. I haven't crunched the numbers, but I assume the same could be said about the stars of most non-playoff teams. Using wingers as comparables for Hall, I wonder how Gabriel Landeskog, Shane Doan, Blake Wheeler, Johnny Gaudreau and Daniel Sedin fared against stiffer competition last season? Did they produce more, less or roughly the same against playoff teams and Cup contenders? That would be telling, but I assume their numbers would be similar to Hall and that these accusations are unfair for the most part. Whatever the case, Hall is now a member of the New Jersey Devils and parting shots of this nature aren't all that uncommon around the league.
There just isn't much else to talk about during the dog days of summer. Sure, there's another Kane getting into trouble in Buffalo, but we steer clear of those topics. Evander, like Patrick last summer, presumably put himself in a bad spot, but we're not judge nor jury here and it's best to let the facts play out. Regardless the result of those charges and lawsuits, Evander Kane might be playing his way out of Buffalo, but that's a topic for a later date too.
For this week's Facing Off, Dan Mount and I decided to make some predictions about the upcoming season, with additional insight from Third Man In contributors. My annual offseason standings predictions will be publishing later in the week, so this will serve as a good primer with a few spoilers too.
No Canadian teams made the playoffs in 2016. How many make it in 2017? Which ones, if any?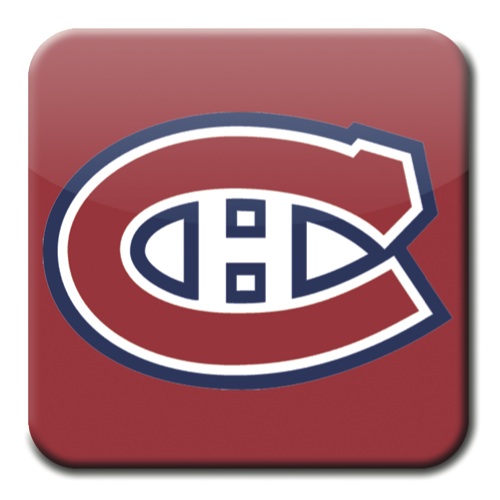 MOUNT: I think we'll see one team at least, and that is the Montreal Canadiens. Everyone talks about P.K. Subban leaving, but they did get back a wonderful defenseman of their own in Shea Weber. The former Norris Trophy nominee is still very good despite what happened to him in Game 7 of the Western Conference semifinals against San Jose.
Weber still can be a lock-down defender that will shore up a shaky blue-line group in Montreal. The Habs might need to shore up depth on the back end, but it's a start. Let's not forget the devastating slapper and that can help out on the power play.
Nashville will eventually win the deal, but that's because of the age of Subban and getting the albatross contract of Weber's off the books.
Montreal also gets back a healthy Carey Price, who was carrying Montreal when it got out to its hot start. The Canadiens would have been a playoff contender had he stayed healthy. Not many goalies can put a team on their back, but Price can.
FISHER: I'm going to say three, including the Canadiens for the reasons that Dan mentioned. I also like the Senators to make it in the East and an Alberta team in the West — be it the Oilers or Flames, though I'm tempted to say Edmonton over Calgary.
I believe Montreal will be Canada's best bet to win the Stanley Cup in 2017 again, but those odds won't be very good given all the uncertainty and turnover with that team. A lot of things will need to go right for the Canadiens just to get into the postseason, let alone the final four. First and foremost is Price staying healthy and playing up to his all-world potential despite missing most of the last season. As long as that happens, the Habs should make it and might even secure home-ice advantage in the first round.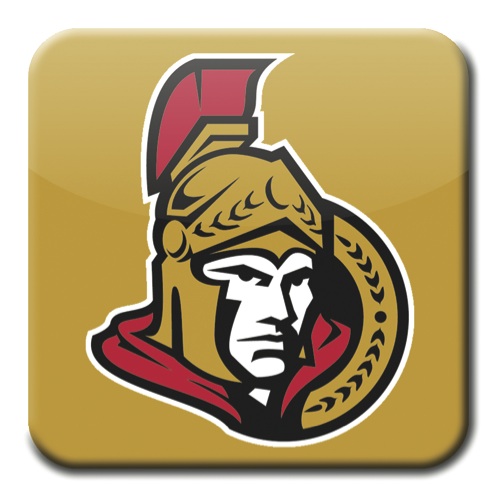 The more I look at the Senators' roster and compare it to the competition, I like Ottawa's chances of sneaking in as a wild-card. I wouldn't put the Sens ahead of the Florida teams or Montreal for the Atlantic Division berths, but I could totally see Ottawa knocking out one of the New York teams and/or ending Detroit's playoff streak. The Sens' biggest additions are behind the bench, with the coaching duo of Guy Boucher and Marc Crawford, but Derick Brassard should give them a slight boost up front and a full season of Dion Phaneuf on the back end will make a difference too. Ottawa is still going to need above-average goaltending, which could be asking a lot of Craig Anderson and Andrew Hammond, but they have proved capable in years past.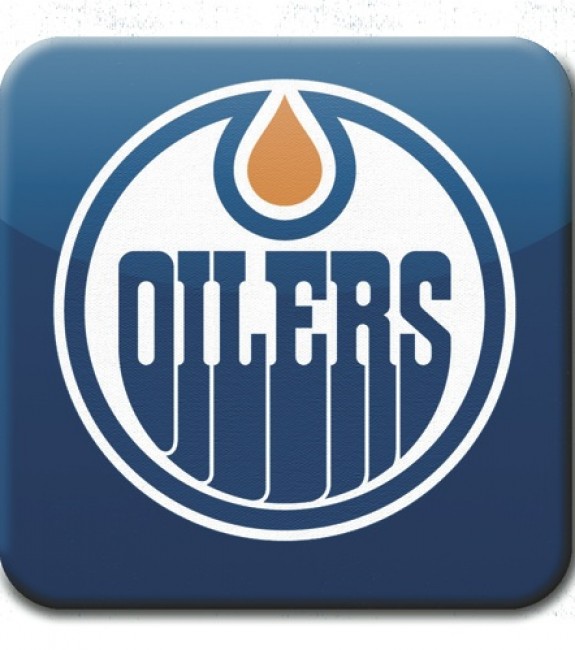 The Oilers are going to be a different team with Milan Lucic, Adam Larsson and, most importantly, a healthy Connor McDavid. With Hall traded, this team undoubtedly belongs to McDavid going forward and the teenage sensation — likely to be named captain before the season begins — has the ability to challenge for the league scoring title while carrying Edmonton out of its decade-long playoff drought. That roster remains a work in progress for Peter Chiarelli but enough pieces are now in place to get out of the basement and possibly get into the playoffs. If not the Oilers, then it'll be the Flames — and it could come down to their season series and who provides better goaltending between Edmonton's Cam Talbot and Calgary's Brian Elliott. I still lean towards the Oilers there.
Winnipeg and Toronto will be fun to watch but probably don't have the experience to get in, while Vancouver will likely be bringing up the rear in the West.
Third Man In
MARK SCHEIG (unbiased Blue Jackets beat writer for THW): I'd like to put more Canadian teams in the playoffs, but the issue I have is who do you take out? At this point, I'm putting two teams in but could make an argument for four.
I have Montreal and yes, Edmonton, in the playoffs. Having Price back means the world to the Canadiens. Having a player like Weber there will help make them tougher to play against. I think we'll also see Galchenyuk break out even more than he already has. In my mind, it adds up to a return playoff trip.
Edmonton has questions on defense and in goal, but a healthy McDavid along with Jesse Puljujarvi is going to make the Oilers one of the most fun teams in the NHL. They'll score goals. Can their defense hold up enough over 82 games? I think they get in as a wild-card.
The other two teams I could see getting in are the Flames and Jets. Adding Elliott gives the Flames a huge lift. The question with them is defense. The Jets add Patrik Laine to an exciting young core. Will they get enough from their defense and goaltending? They're both right there but fall just short.
I just don't see how the other teams get in. The Canucks seem like a bottom-five team, while the Leafs and Sens land in the middle of the pack. I love what Toronto is doing, but it needs time still. Ottawa has nice pieces, but I see the Sens under the East powers.
The arrow is definitely pointing up for Canada, but most will still miss out on the playoffs.
No Canadian teams made the #NHL playoffs in 2016. How many make it in 2017? #THW

— Facing Off (@FacingOff_THW) August 4, 2016
Speaking of teams on the rise — Oilers, Jets and Coyotes in the West, Maple Leafs, Sabres and Blue Jackets in the East — who takes the biggest step forward in the standings this coming season? How many, if any, make the playoffs? Who has the best chance?
MOUNT: I think the Pacific Division teams have a better shot than the Jets or the ones in the East. Teams like Vancouver and Calgary are still in a state of flux, so both Edmonton and Arizona could pick up some wins there. The offenses on both the Oilers and the Coyotes are explosive, but defense and goaltending questions still creep into my head. If either team is hanging around at the deadline, I expect a move for more defensive help to be made.
It will be very hard for Winnipeg to crack that pack of five playoff teams in the ultra-tough Central Division. The Jets did improve and could catch the Minnesota Wild, but there will be some work to do. The Predators, Stars, Blues and Blackhawks are still very tough teams.
Out of the Eastern teams, I expect Columbus to get closest to the playoffs. The Blue Jackets could be very dangerous if Sergei Bobrovsky finds his Vezina Trophy-winning form again. The John Tortorella-led team may not play the sexiest brand of hockey, but they'll be very well disciplined on defense and will have more time under his system.
I do think the teams on the QEW will be improved, but there is still a ways to go. The Sabres might need another good defenseman and there are still questions about whether Robin Lehner can be the main man in net. The Leafs will be better, but they had to start from the ground up. The addition of Frederik Andersen will help immensely, but there are still some holes on the bottom-half of the lineup for Toronto.
FISHER: I think we'll be seeing all six of these teams in the playoffs sooner than later — I like the direction they are trending — but I only see two making it in 2017. One from each conference, with the aforementioned Oilers in the West and I'll go with the Blue Jackets in the East.
Columbus will need Bobrovsky at his best to make that a reality, but its defence should be greatly improved, albeit young, with full seasons from Seth Jones and Ryan Murray, plus highly-touted rookie Zach Werenski. The Blue Jackets have a nice mix of forwards too, so I'm seeing a playoff roster on paper if all goes well.
I really like the Jets and think they make a solid push but fall just short due to the strength of their division as Dan alluded to. I can't wait to see what the likes of Laine, Kyle Connor, Nik Ehlers and Mark Scheifele will be capable of this season. If they all hit the ground running, Winnipeg could be the league's biggest surprise, but that's a really big "if" at this point.
It's much the same for the Maple Leafs, who will be unleashing Auston Matthews, William Nylander and likely Mitch Marner — maybe even Jimmy Vesey? Toronto wasted no time locking up Andersen as its goaltender of the present and future, so if he picks up where he left off in Anaheim, the Leafs could be in the mix too.
The Coyotes and Sabres might be further along than the Jets and Leafs in their rebuilding process, but I don't think they are playoff-ready yet either. Close but not quite there. Maybe next year, as in 2018.
Third Man In
RYAN PIKE (Calgary-based prospects writer for THW): Honestly, I'd be shocked if the Leafs are anywhere near the league's basement in 2016-17. Between adding Matthews, Marner, Nylander and Andersen, and the progression of their complementary players in their system, and the smart coaching from Mike Babcock, it'd be borderline criminal if they didn't take a step forward. I can't see them making the playoffs, but I think we'll see significant progress from that group.
Aside from the Leafs, the addition of Lucic should make the Oilers a tougher out in the West, though I still don't think that's enough of a status-quo shake-up for that team. In the East, I'm becoming a fan of how the Sabres do business, in the sense that they've amassed a ton of good young talent that could break out of the pack any year now. They may need a bit more seasoning, but the raw materials are there.
How many of the "New" teams — Devils, Islanders, Rangers — make the playoffs? One, two, three or none? Which ones, if any?
MOUNT: I see the Islanders and maybe the Rangers by the skin of their teeth. The Isles might have a good problem to have, as both Jaroslav Halak and Thomas Greiss proved their worth last season. John Tavares is emerging into one of the best players in the league, and it looks like Travis Hamonic is staying put after putting in a trade request to go back to Western Canada last season. I am concerned about the loss of Frans Nielsen and Kyle Okposo, but Andrew Ladd will be serviceable for the first couple years of the seven-year deal.
The reason I'm not picking against the Rangers to miss the postseason is because of Henrik Lundqvist. He can steal a game any time he's in net for the Blueshirts. The Rangers' defense may be suspect, but "The King" has led the team to the postseason in years where his blue-line group may not be the best. If Rick Nash, Mats Zuccarello and Derek Stepan can step up and provide goals, the Rangers will get a wild-card.
I don't think this is New Jersey's year, but I like where the Devils are going. Corey Schneider is one of the better goalies in the East and they managed to get an offensive player that will be a catalyst in Hall. The Devils might need a little more help in the scoring department, but they're on the right path.
How many of the "New" teams — Devils/Islanders/Rangers — make the #NHL playoffs in 2017? #NJDevils #Isles #NYR #THW

— Facing Off (@FacingOff_THW) August 4, 2016
FISHER: I'll say one, but I honestly wouldn't be shocked if it ends up being none. The Devils don't stand any chance and seem destined to be a draft-lottery team. I see the Islanders and Rangers battling for the final wild-card spot, but Carolina and Philadelphia, among others — perhaps even Buffalo and/or Toronto — will be providing stiff competition.
I'll go with the Islanders over the Rangers for the last berth, but that could go either way. I'm not a big fan of Garth Snow's offseason moves for the Islanders and I don't think the Rangers have done enough in general. The Islanders are better on defence and seem to have higher-end skill up front, led by Tavares, but the Rangers still have the advantage in goal with Lundqvist and should be able to roll three solid, if unspectacular forward lines.
You can almost flip a coin between the two New York teams, but I don't see both getting in. I could see neither before both. I actually prefer teams like Ottawa and Columbus to the New York clubs, but I'm probably in the minority there.
Are your Predators a playoff lock? Any chance they win the Central Division? Are they done making moves or does David Poile have another blockbuster up his sleeve? Perhaps another signing? Is the current roster a Cup contender? If not, what's missing?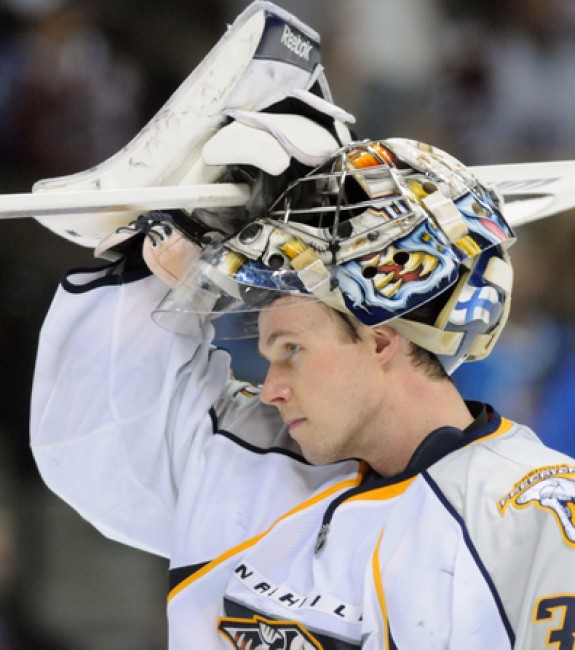 MOUNT: Barring any lengthy injury to Pekka Rinne, the Predators are a playoff team. If the Finnish keeper goes down, the job will fall to Marek Mazanec or Juuse Saros. Both are capable goalies, but lacking in NHL experience.
The Preds do have the ingredients to be a contender with a strong goalie looking to prove last season was a fluke, one of the best defenses in the league and hungry group of young forwards.
I would like Poile to maybe go after a veteran depth scoring forward that can pot some goals on the third line. However, I think the Nashville GM is done making moves at the moment. I think it will be quiet until the trade deadline in Smashville unless something disastrous happens at the start of the season.
I do think this team can be a Cup contender if Rinne plays up to his full potential. He'll be the first to tell people that last year was a bad year for him, and he's anxious to prove that he's one of the best in the world still.
The only thing missing is that depth scorer, but Colin Wilson can remedy that if continues to play like he did during the postseason.
FISHER: That depth scorer could have been Vesey but, alas, I do see the Preds as a playoff lock and more than a wild-card team this coming season. That would mean finishing ahead of one or more of the Stars, Blues and Blackhawks to claim a Central Division berth. I do think that's possible with Subban and Matt Carle bolstering what was already, arguably, the league's best defence corps. That group should take the pressure off Rinne, but Subban's high-risk style could lead to more turnovers and odd-man rushes against.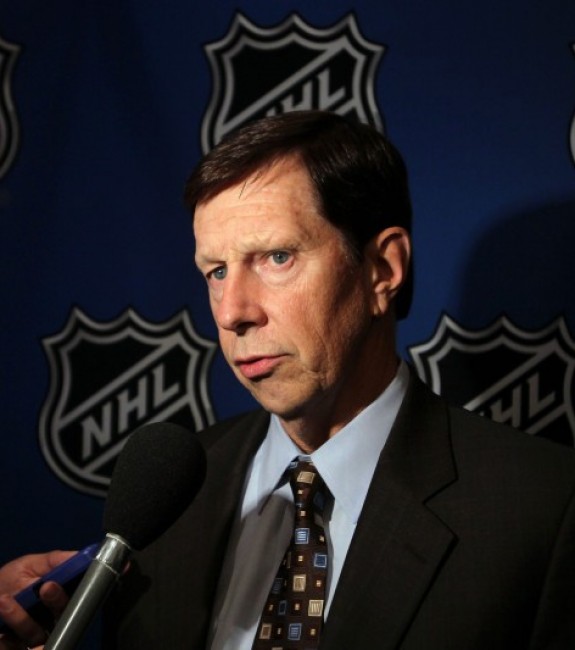 Considering Rinne's injury history and mediocre performance last season, I'm surprised that Nashville seems set on a prospect backing him up — be it Mazanec or Saros. The Preds' farm team in Milwaukee signed Mark Visentin on Sunday to partner with the loser of that training-camp battle. Still, I think Nashville should invite somebody with a bit more experience if it doesn't want to fully commit with another signing between now and then. Maybe bring back Anders Lindback? The Preds like their Finns between the pipes, so taking a closer look at Joni Ortio wouldn't be a bad idea either. If Karri Ramo has recovered from his knee injury or if Jhonas Enroth remains unsigned, they could be the best options — certainly better than putting the season on a kids' shoulders.
Poile is probably still working the phones, if not for a goalie, then for that forward. The simple solution would be signing a free agent like Jiri Hudler, but I could see Poile taking another swing for the fences and calling up Buffalo about Evander Kane. If the Sabres are shopping him, the Preds might sneak into those sweepstakes like they did with Subban. I wonder if another 1-for-1 swap could take place, with Nashville sending Wilson or Craig Smith the other way.
That wouldn't fill the current hole for the Preds, but Kane could be seen as an upgrade if he gets his act together. Acquire Kane and sign Hudler — or another veteran like Radim Vrbata, Alex Tanguay or Brad Boyes — and Nashville would be looking that much more formidable. Younger options like Brandon Pirri and Tomas Fleischmann could work as well.
The Preds are probably one or two pieces away from true contender status, but those pieces are still readily available this offseason. If Poile continues to be proactive, he could totally have the makings for a final-four team.
Are you surprised by the lack of goalie movement this offseason? Are you expecting Ben Bishop to start the campaign in Tampa Bay? Marc-Andre Fleury in Pittsburgh? If not, where do they end up and what do those teams get in return?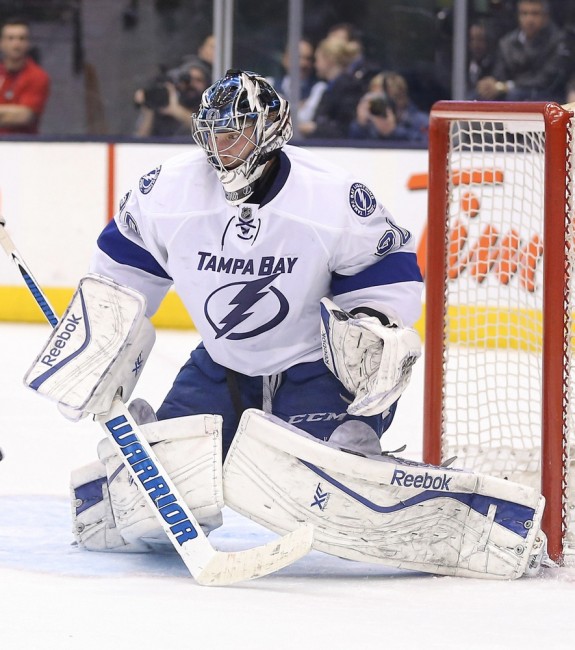 MOUNT: I think the spectre of the expansion draft is hanging over teams' heads, so they are playing a wait-and-see game. It would be nice to ship Bishop or Fleury off for some players, picks or prospects, but both Steve Yzerman and Jim Rutherford are smart men. They won't give a player away unless it's for the right price. (See the Jonathan Drouin situation.)
General managers are going to be playing a game of chicken to try and see who will flinch first, and overpay for a commodity that someone like Jim Nill in Dallas so desperately needs.
If a deal can't be reached, I bet both will be left unprotected in the expansion draft. I bet there will be a lot of deals once the uncertainty of the draft is over with.
FISHER: Las Vegas could end up being a landing spot for one of them, but that would obviously be a last resort for their current teams. Fleury has a no-move clause, which could be blocking trades this offseason but would also make him exempt from the expansion draft. He's excited about returning to the Penguins and competing for the No. 1 role, but if Fleury refuses to move on, that would put Pittsburgh in a real pickle. The Pens would then have to expose Cup-winning rookie Matt Murray, who would undoubtedly be selected by Las Vegas.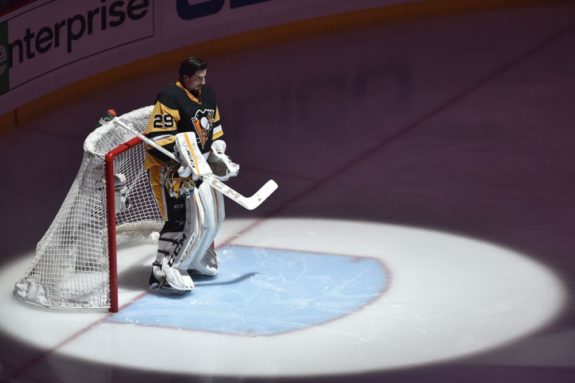 So the longer Fleury stays in Pittsburgh, the more willing the Penguins will be to "give him away" to whatever team he prefers, providing that interest is mutual. Pittsburgh won't risk losing Murray and probably won't be able to bribe Las Vegas into not picking him either.
My guess is that Dallas still prefers Bishop, but if Tampa's asking price and/or Bishop's contract demands don't come down, then Fleury could be the Stars' fallback option. Pittsburgh would be able to take back either Kari Lehtonen or Antti Niemi and might not ask for much more in return for getting rid of Fleury. Maybe Dallas throws in a second- or third-round pick, and Pittsburgh exposes whichever goalie it gets in that deal. I could still see that happening before the start of the season, or perhaps closer to the trade deadline.
Tampa Bay will be asking for a lot more when it comes to Bishop and rightfully so. He's outplayed Fleury the past couple seasons and is by far the best goalie available as of today. Even as a pending free agent next summer, Bishop should return a quality package — from Dallas, think Lehtonen or Niemi, a first-round pick in 2017 and at least one more asset like Brett Ritchie or Jamie Oleksiak, perhaps even Valeri Nichushkin or Julius Honka.
The problem for the Lightning is that, beyond Dallas, there aren't many, if any suitors for Bishop. Carolina would have been a good fit for Bishop or Fleury, but the Hurricanes decided to re-sign Cam Ward instead. Calgary opted for a cheaper option in Elliott. Ottawa already let Bishop get away, Buffalo wants to see what Lehner can do, Bobrovsky has a no-move in Columbus, and Arizona's Mike Smith had a past stint with Tampa but still has three years left on his contract worth $5.66 million annually. Most everybody else has their goaltending figured out or is committed to protecting a certain netminder in the expansion draft.
I wouldn't completely rule out the Coyotes — Smith would be an expensive backup to Andrei Vasilevskiy, though Arizona could retain some salary if Smith was willing to waive his no-trade clause to rejoin the Lightning. The Coyotes wouldn't want to part with their first-round pick in 2017, so perhaps retaining half of Smith's remaining salary would be enough to downgrade that package to include a second-rounder and a top forward prospect — be it Brendan Perlini, Nick Merkley, Christian Fischer or Ryan MacInnis — for Bishop.
That seems like a fair deal to me, but it's not a deal that will get done overnight. It could go down between now and October when the puck drops, and injuries thereafter could present other options for Tampa Bay and Pittsburgh. If all else fails, Las Vegas might just get lucky with Bishop or either of the Penguins' goalies.
BONUS TOPIC
With the Rio Olympics underway, will NHL players be participating in the 2018 Olympics? Or will the World Cup fill that void going forward?
MOUNT: I don't think they will, but they should. The NHL is looking to expand its global reach and Asia is a big market with money waiting for the league. Look at how well the NBA and MLB have done with appealing to fans and networks there. It's an untapped resource that should be at least looked into.
Even the KHL is getting in on the act by putting a team in Shanghai. They even realize that China and the rest of Asia is a good place to put a team or at least expand its reach to.
I think the World Cup is fine, but the Olympics should have NHL representation. The NBA loves to participate in the Summer Games. I know it's different because the NBA season is over during the Olympics, but the NHL gets plenty of positive attention when it does play in the Winter Games.
One thing that should happen but probably won't is making the IIHF Worlds every two years instead of an annual event. I know the governing body loves doing this, but maybe it would make the NHL more receptive to playing in the Olympics no matter where they are.
League seasons are long and the injuries pile up. Maybe taking a year off would make all of these international tournaments have a little more juice than what casual fans give them. Maybe the players that skip these events would want to play in them if there were fewer opportunities.
I bet anything that if the Winter Games were in North America, the NHL and IOC would have already announced an agreement for 2018.
What say you? Should the #NHL participate in the 2018 #Olympics? https://t.co/33KIIp80w8

— ROWDSTER (@RowdsterNation) August 5, 2016
FISHER: I'm having my doubts too, and I do think it may depend on how successful the World Cup is next month. If that format is a hit with the players, fans and sponsors alike, the NHL might pull the plug on the Olympics.
I agree that if the 2018 Winter Games were slated for Toronto or New York — or North Battleford, Sask., or Boise, Idaho — the NHL would be fully committed by now. However, we're talking about sending a good chunk of the league's talent to Pyeongchang, South Korea, which would be an expensive endeavour and extremely taxing on the players' bodies with a 13- to 16-hour time difference.
The hold-up does seem to be more financial at the moment, with ongoing disputes over who should be responsible for insurance and travel costs, among other things. If those issues can be settled, the Players' Association still needs to be sold on making the trip. Some players love representing their countries and would gladly pay their own way, while others are more reluctant and don't really see the benefits. It would take some convincing on the whole to continue that tradition in South Korea.
The clock is ticking, but I'm not anticipating any decisions regarding Olympic participation until after the World Cup is in the books. My preference would be for NHL players to attend, but I won't be holding my breath for that to happen. Nor would I necessarily blame them if they do back out. In that case, I would hope the countries still send teams of amateurs to compete in men's hockey, which is what the Olympics were supposed to be all about.
So, what if Canada can't send NHL players to the 2018 Olympics? https://t.co/OGbEueMVQV

— NHL on NBC Sports (@NHLonNBCSports) June 7, 2016
---
Who won this round of Facing Off? Feel free to weigh-in with your opinions in the comments below. We will be checking in periodically to both defend and expand on our initial answers. If you want to see us face-off over a topic, we're open to suggestions as well.