Strap in for an all-goalies edition of Fantasy Findings. Yes, we're going to spend the next 1,000 words or so talking about the masked men that stand between the pipes every night. We're going to dive into NHL.com's latest top 30, but first let's talk about a goalie looking to get back into the swing of things in the near future.
Sergei Bobrovsky went down with a groin injury and has missed the Columbus Blue Jackets' last 16-games. But a return for the Russian goaltender looks to be right around the corner. Bobrovsky was recently activated off injured reserve and is set to play back-up for the Jackets in their Jan. 16 game against the Colorado Avalanche.
Pete Jensen wrote about Bobrovsky's return on NHL.com where he said, "Owned in 79 percent of Yahoo leagues but deemed droppable after his injury in some fantasy formats, Bobrovsky still has a ton of upside with 37 games remaining in the regular season."
While Bobrovsky's 2.52 goals against average, .912 save percentage and 11-12-1 record may be hard to get behind, his numbers are tainted by a horrific 0-6-0 start to the season by the Blue Jackets. Since that start, Bobrovsky has posted an 11-6-1 record with a .936 save percentage.
Unfortunately for Bobrovsky and Columbus,  it looks like Bobrovsky went down with an injury right as he may have been heating up.
Fantasy Advice: Bobrovsky Will Save the Day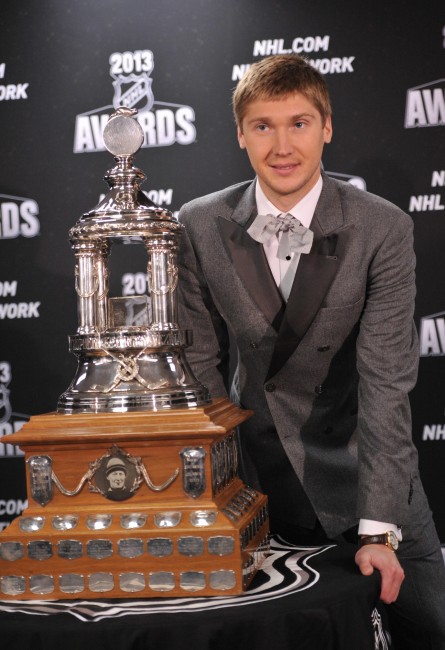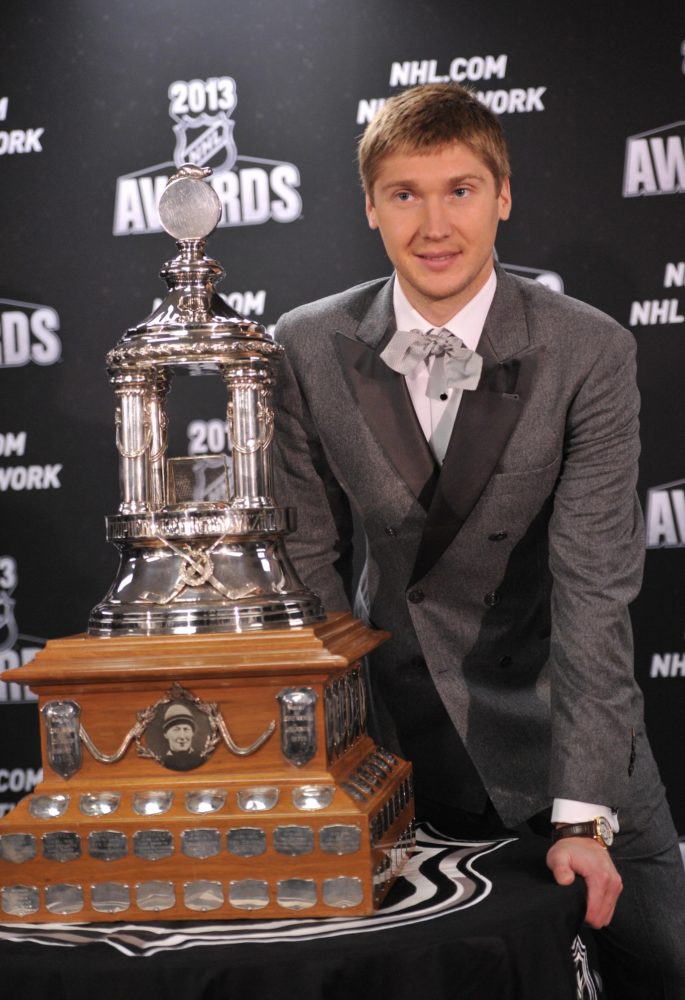 Since Bobrovsky's injury, the Blue Jackets' crease has been a complete dumpster fire. The trio of Curtis McElhinney, Anton Forsberg and Joonas Korpisalo have been the ones carrying the workload and it has been about as bad those names sound.
In the 16-games since Columbus lost Bobrovsky, 67 goals have been scored against the Blue Jackets, that's 4.18 goals against per game. I think it's safe to say Bobrovsky's replacements didn't set the bar too high for the starter's return.
There might be some rust when Bobrovsky does get back in the crease for Columbus, but I expect him to pick up where he left off. If his return ends up being the Jackets' game against the Capitals on Jan. 19, well, welcome back Bob.
But I expect Bobrovksy's return to bring some life into Columbus. If Bobrovsky can get back around the Vezina winning form he was at three seasons ago, oh boy. Plus, I'm sure returning and now having Seth Jones playing in front of you isn't the worst thing to happen to a goalie.
Also, Jensen notes that a late season surge would be nothing out of the ordinary for this group, "They went 12-0-1 in their final 13 games last season with a similar core to their current team."
Grab Bobrovsky and see if he can't steal  you some points.
---
Next, we don't move out of the crease or very far way on NHL.com, as we take a look at David Satriano's top 30 fantasy goalies. Who's trending up, who's trending down and who's down right fallen off.
Satriano's goalie to keep an eye on, who is also new to and rounds at the top 30, is Robin Lehner of the Buffalo Sabres. Lehner was injured during the first game of the Sabres' season and didn't give Sabres fans much, or any, idea of what their new number one goalie has to offer. Lehner's big return was ruined by the Boston Bruins who beat the Sabres 4-1. Lehner turned away 27-30 shots.
Jumping fours spots and climbing into the top ten of the rankings was the Detroit Red Wings' Petr Mrazek. Satriano notes that Mrazek has shared the crease with Jimmy Howard for much of the season but has pulled away of late and should be the clear starter, "Mrazek (75 percent owned) has not allowed more than two even-strength goals in his past 15 starts. He's 15-8-3 with a 2.16 GAA and .930 save percentage, and gives the Red Wings, who are trying to make the Stanley Cup Playoffs for the 25th straight season, the best chance to win."
The biggest drop on the leaderboard came in the Colorado Avalanche's crease with Semyon Varlamov, who dropped four spots to number 21. Satriano says," Varlamov (81 percent owned) has two wins in his past four games but has allowed three or more goals in seven of nine starts and allowed four or more in five of the nine games; still, Patrick Roy has continued to stick with him. It doesn't really help his fantasy numbers. Varlamov has a high 2.82 GAA and a low .909 save percentage."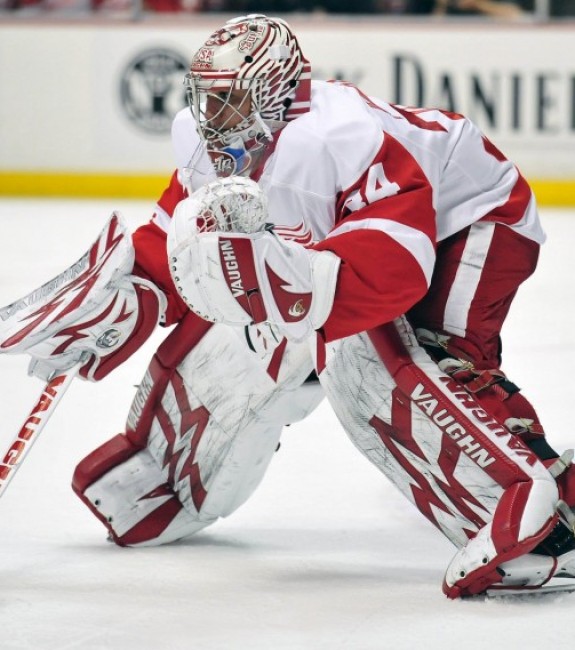 Fantasy Advice: Get the Starts and the Wins Will Come
Here's the thing you need the starts to get the 'W's, and these three goalies are going to get you the starts. All three of the goalies mentioned can get you a win as well.
The Sabres went out and grabbed Lehner to be their number one guy and that's the way it is going to be. Lehner isn't a scrub and will get the starts in Buffalo and could be a steal for the daily fantasy crowd on crowded nights with a lot of NHL action.
While Varlamov may be going through a bit of a rough patch, he doesn't have much pressure behind him when it comes to stealing the number one spot, besides the occasional rest, the Avalanche's crease belongs to Varlamov. The Avalanche can win games, Varlamov just has to turn this corner and make that easier instead of harder.
Out of the three mentioned Mrazek is the home run. Mrzaek has slowly stolen the crease away from Howard in Detroit and at this point of the season should be a front-runner in any fantasy situation.
For more fantasy news, check out THW's fantasy homepage and follow Eric on Twitter at @_Roberts11.