Most teams are down to single digits when it comes to games remaining. Playoff positions are starting to lock up in the NHL and some fantasy leagues are already in the midst of their own playoff chaos.
For other teams in those playoff leagues, it's time for spring cleaning and emptying out the boxes in time to fill them back up for next season. Who should you be eyeing for an offseason trade? Who should you be looking at on your roster as possible drops at seasons end?
In this edition of THW's Fantasy Findings, we look at some buy-low-sell-high options as your fantasy leagues (or keeper seasons) come to a close.
Starting over at Sportsnet, Dobber Hockey's Rick Roos looks at some of the options heading into the offseason. As Roos writes, this is the time of year that fantasy owners have to outthink their competition – that's how you build winning teams.
That being said, here's some advice from the fantasy guru at Dobber Hockey. It's time to buy low on guys like Devante Smith-Pelly, David Pastrnak, Philipp Grubauer and Ryan Murray.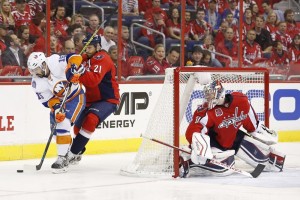 Smith-Pelly is a guy that still has some depth-forward offensive potential. He wasn't able to find any long-term success in Anaheim or Montreal, but as Roos explains this could be just a case of a late bloomer struggling to find his own style of play at the NHL level.
In Washington, it's a case of a young backup who might see some extra time as the season comes to a close with the Capitals already locking up their playoff spot.
"The issue is that fatigue likely has led to Holtby playing below his usual standards in recent weeks, and the team doesn't want to put individual records above their Cup chances," writes Roos. "Enter Grubauer, who at minimum will get three starts in the remaining back-to-backs for the Caps, and might even manage a couple more to help spell Holtby. With a superb Caps team in front of him, Grubauer will be a nice option down the stretch."
Now, there are some players that might be worth getting rid of as well. For example, Milan Lucic, Alex Goligoski, Petr Mrazek and Michael Raffl could be candidates for an offseason release.
"Within a month, Mrazek went form potential Vezina winner to perhaps not even a finalist," says Roos. "No doubt he's the real deal but his hype has officially blown past his near-term value."
Fantasy Advice: Expectations Can't Equal Value
We're all guilty of over-valuing our players at times. I'll be the first to admit that I have a hard time trading players I drafted in year one of my keeper pool. That being said, sometimes you have to let go of guys like Mrazek based on your long-term goals. Sure, maybe he fits your team's need right now, but trading him in the offseason could create potential now and long-term for your fantasy club – especially with the goalie market the way it is right now.
Look for a solid third goaltender like Grubauer. If you need a fill-in, sometimes this is the best way to go. He's young and has a good future with the Caps team that exists in Washington right now.
The key is finding what kind of value you can get for the guys you have within your lineup. There is such thing as being able to sell high and sometimes you have to capitalize on a strong season from guys like Mrazek and Zach Parise for the future of your team (especially in keeper leagues).
---
Where Roos is looking at the long-term treats for the fantasy poolies out there, Sean Allen over at ESPN is giving you some solutions for current crunches on this Easter weekend. In his weekly forecaster, he indicates just how teams look heading into the second last week of the NHL season both offensively and defensively in case you're in need of a filler for the homestretch.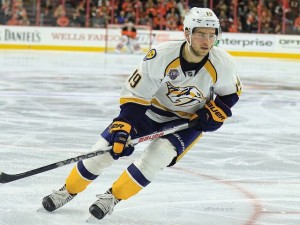 When it comes to players, Allen's put together a short list of which teams to look at when hitting the wire. Looking at Nashville, guys like Mattias Ekholm and Calle Jarnkrok could still be available in some leagues. While in Toronto, it's the young guys and the depth players that've been producing for the lowly Leafs as they put together a late-season streak.
"With [Ryan] Johansen and [James] Neal finding their form, Calle Jarnkrok will start to get some points through osmosis. He has four assists and a plus-5 rating through the past five games and is available in virtually all ESPN leagues (99.9 percent)," writes Allen.
If you're shopping for goalies, Allen says that Calgary is the place to go with Joni Ortio.
"Backstrom and Jonas Hiller are not the long-term solution to the Flames' crease, but Ortio just might be," he writes. "He's had on stretch of fantasy-relevant starts and will look to start stringing together another next week."
Fantasy Advice: Finding Fillers in Obscure Places
The teams that are essentially out of the playoffs – or already mathematically eliminated in the case of the Maple Leafs – might just be the best place to find your late-season bandaid players. They're giving opportunities to young rookies and less experienced tenders in the hopes of building toward next year.
With that, however, these young guys are putting together some fantasy friendly numbers. With them set on making an impression for their coaching staff and team management, now might be the best time to pick up a guy like Ortio and Toronto's Ben Smith who are seeing more time and have everything to lose.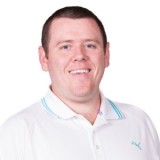 Andrew is in his 8th year reporting for The Hockey Writers covering the Toronto Maple Leafs. He began his broadcasting with CBC's Hockey Night in Canada team as well as being part of their coverage of the 2014 Winter Olympic Games in Sochi. He's the former play-by-play voice of the London Jr. Knights for Rogers TV and currently hosts the Sticks in the 6ix podcast. You can follow him on Twitter at @AndrewGForbes.