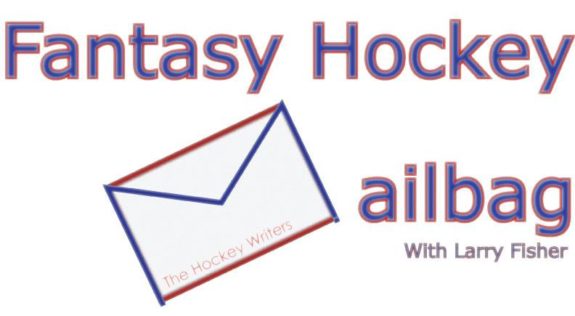 Man, talk about a tough start to the season for injuries.
Fantasy owners are cringing with the likes of Sidney Crosby, Carey Price, Jack Eichel, Patrice Bergeron, Jonathan Huberdeau and Kyle Okposo, among others, on the sidelines for their teams' openers.
Fortunately, some of those players will be back sooner than later — including Price (flu) and possibly Crosby (concussion) — but any lost games are still a blow, especially early on. The long-term injuries are the ones that really hurt.
Nevertheless, the show must go on and this Mailbag will set up the season to come. I'll start by answering a couple quick-hitters, then recap the draft results for Mailbag regular Kyle Hipwell and preview my rosters too. I'm in four leagues this season, featuring a good variety with two keepers — one auction and one dynasty — a standard rotisserie and a box pool. The latter two are less involved as straight pick 'ems but should be fun to follow as the season progresses.
More on those later, but first things first — the questions . . .
THW reader Field Marshal asked: Rick Nash or Cam Atkinson?
BACKGROUND: This decision is for a single-season league with the following scoring categories — goals, assists, power-play points, shots on goal, plus/minus, penalty minutes and hits. Field Marshal drafted Joe Pavelski, Jordan Eberle and Patric Hornqvist on the right wing, Milan Lucic, Jaden Schwartz (injured), Rick Nash and Ondrej Palat on left-wing. He selected Nash with his last pick, then noticed Atkinson still available on the waiver wire.
ANSWER: Based on last season, as Field Marshal noted, Nash had a modest 15-goal effort, totalling 183 shots. Atkinson scored 27 goals, with an impressive 226 shots. However, two seasons ago, Nash had a monster year with 42 goals and 304 shots to Atkinson's 22 goals and 212 shots. Worth mentioning, Nash is five years older than Atkinson (32 to 27).
I see both those guys in the 50- to 60-point range, but I would personally stick with Nash and see how he starts the season. Give him a couple weeks to get going, especially with the Rangers experimenting with different line combinations and trying to work in a few new faces in Mika Zibanejad and rookies Pavel Buchnevich and Jimmy Vesey. I have a feeling those additions might rejuvenate Nash and that he could bounce back. Nash has more upside in a single-season league than Atkinson and has the potential to make a bigger impact for Field Marshal's fantasy team. I believe Nash will net 30-plus goals again and has a better chance of topping 60 points.
Mike Hall asked via email: Which two players would you keep out of these four — Artem Anisimov, Mitch Marner, Atkinson and Teuvo Teravainen? Would you put Nick Schmaltz or Tyler Motte ahead of any/all of them?
BACKGROUND: There are 10 teams in this league, with each allowed to keep four players from one season to the next. Standing scoring categories — goals and assists are worth one point each, with a game-winning goal worth 0.5 points. Penalty minutes also count (0.25 per 2), but none of these players will be racking up PIMs.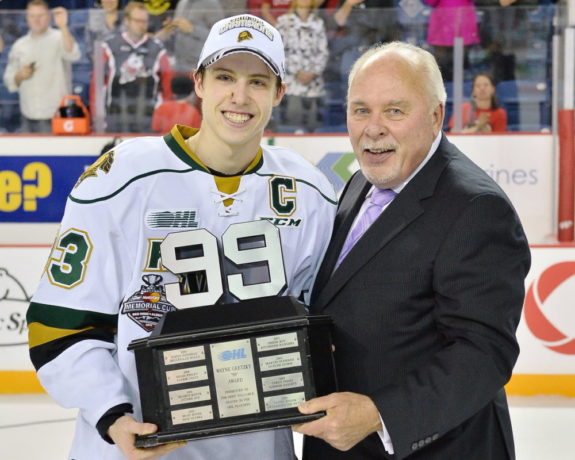 ANSWER: I actually like the order that Mike listed them in: Anisimov, Marner, Atkinson and Teravainen. So if he can only keep two, I'd keep Anisimov because he's going to piggyback points off Patrick Kane and Marner because he'll be a point-producing machine even as a rookie. Marner is obviously a long-term keeper, which is the reason I ranked him ahead of Atkinson and Teravainen.
The latter is the biggest wild-card here. Who knows what Teravainen will be capable of with Carolina, but I've always been a fan of his skill-set in Chicago. Unfortunately, he's been a disappointment to fantasy owners to date. Teravainen could break out this season, but that's not a real strong bet and I wouldn't be dropping Anisimov to take that risk.
That is unless Mike is rebuilding and wanting to go with a young team. In that case, Marner and Teravainen might be my keepers. Ideally, this is a decision to be made following the season with more time to evaluate Teravainen. As of today, he's a gamble, but I still think Teravainen has a high ceiling if and when he realizes his potential. It just may not be this season. Anisimov probably outpoints Teravainen thanks to Kane.
I like Schmaltz and Motte as rookies, but not as keepers over those proven talents. I don't see either of them on Marner's level in terms of elite upside, so I'd leave them off the roster for now. That said, definitely keep an eye on them for the future.
Mike also asked: Your thoughts on Hampus Lindholm?
BACKGROUND: Lindholm remains unsigned as a restricted free agent and won't be in Anaheim's lineup to start the season. Mike is considering a waiver move to replace him, and these are the top available defencemen: David Savard, Cody Ceci, Brayden McNabb, Jake Gardiner, Dmitry Kulikov, Michael Matheson, Jason Demers and Justin Schultz.
ANSWER: I like Lindholm more than any of those options and I'd be willing to wait on him for at least a couple more weeks. I do think Lindholm and the Ducks will get a deal done, and it won't drag on like the Jacob Trouba situation might in Winnipeg.
From that list, I find Matheson in Florida to be the most intriguing — if not tempting. He's going to be a good one, but not better than Lindholm — at least not this season. That is, assuming Lindholm signs or gets traded before long.
Kyle asked: How did you like my draft? How do you think I stack up against the competition?
BACKGROUND: Kyle is in a 14-team league, also keeping four players per season and rostering 15 total, including at least one rookie. Kyle's keepers were Evgeny Kuznetsov, Taylor Hall, Nathan MacKinnon and Jonathan Huberdeau, plus Max Domi as his holdover rookie from last season. He actually traded Max Pacioretty for Huberdeau and an extra draft pick a few weeks ago — a steal of a deal at the time, but not so much now that Huberdeau is hurt (Achilles, 3-4 months).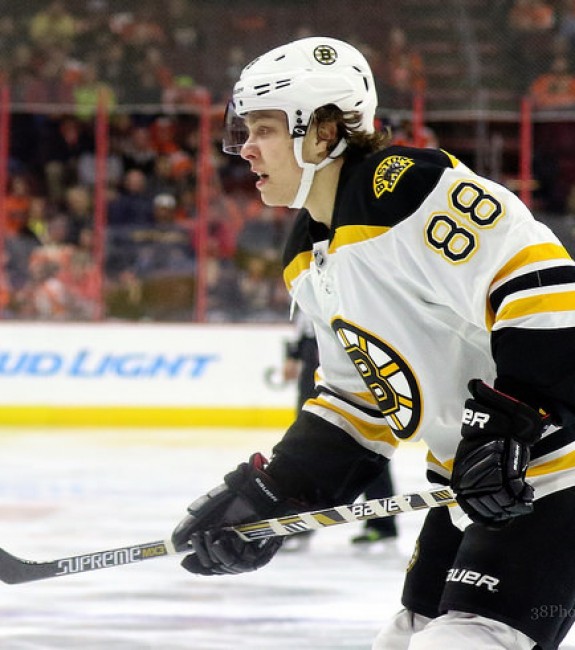 ANSWER: In this season's debut Mailbag, back on Sept. 15, I helped Kyle come up with a draft plan and a list of targets. At that time, he owned picks 10, 37, 55, 60, 75, 94, 103, 122 and 131. My mock draft had Kyle selecting Oliver Ekman-Larsson, Martin Jones, T.J. Oshie, Brandon Saad, Dougie Hamilton, Sergei Bobrovsky, David Pastrnak, Jakob Silfverberg and one of Mikko Rantanen, Kyle Connor or Oliver Bjorkstrand as his rookie.
In reality, Kyle ended up picking 10, 37, 53, 55, 60, 75, 88, 94 and 103. He added 53 in the deal for Huberdeau and packaged 122 and 131 to move up to 88. Both smart moves, Huberdeau injury notwithstanding.
Kyle's actual draft played out better than I could have imagined in landing Carey Price (10), Victor Hedman (37), Patric Hornqvist (53), Keith Yandle (55), Oshie (60), Devan Dubnyk (75), Pastrnak (88), Ivan Provorov (94) and Boone Jenner (103), plus Connor as his rookie.
Looking at the results — which are obviously too long to share here — Kyle absolutely killed it and we couldn't have scripted it any better. Several players fell into Kyle's lap, starting with Price, who went in my projected top five. Pastrnak seems like a steal that late too, and Silfverberg went undrafted, so Kyle was able to claim him off waivers to plug the Huberdeau hole. Well played.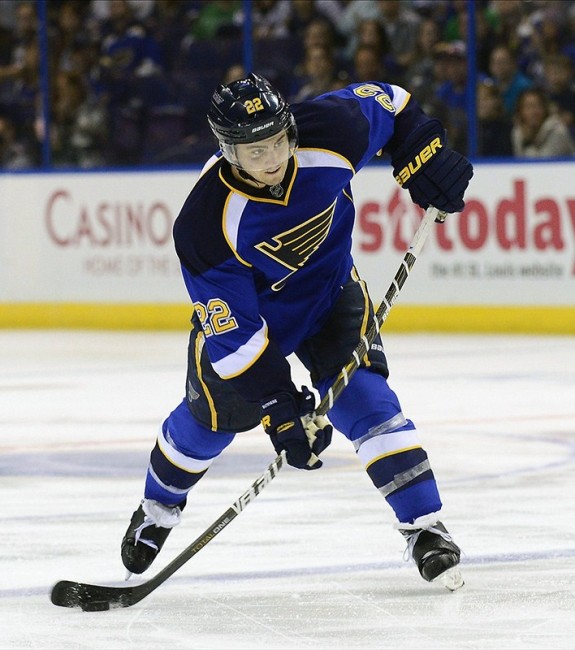 If I were to nitpick, I might have taken Kevin Shattenkirk (54) instead of Hornqvist at 53, but Kyle was wise to grab Yandle with the very next pick at 55. I would have also considered Hall's linemate Adam Henrique (109) and Sami Vatanen (129) instead of Provorov at 94 and Jenner at 103. Those weren't bad picks by any means and, besides that, I have nothing but praise for Kyle's drafting ability. The rest of his selections should be good value for those spots and based on who was available.
All in all, Kyle has set himself up to be a contender this season — even without Huberdeau for the first half — after placing seventh in the standings last season. After sifting through the rest of the rosters, I'm quite confident Kyle will finish in the top five and, barring more injuries, could crack the top three. Heck, he could win the title and I'm not one to give false hope. I honestly feel his team is among the best on paper.
Three other teams stood out to me as Kyle's biggest competition. Not surprisingly, they all finished ahead of Kyle last season in first, fourth and fifth place, respectively. The top team has goaltending issues — with Cam Talbot and AHL-bound Ondrej Pavelec as its tandem — but is loaded at forward and defence with the likes of Sidney Crosby, Evgeni Malkin, Artemi Panarin, Brent Burns and Roman Josi, plus quality depth players such as Brad Marchand, Bobby Ryan, James van Riemsdyk and even Alex Radulov. Upgrade Pavelec and that's probably the team to beat again.
The most "complete" team is the one that finished fourth last season, starring Jamie Benn, Johnny Gaudreau, Joe Pavelski and John Klingberg, with a supporting cast that includes Logan Couture, Wayne Simmonds, John Carlson and Patrik Laine as his rookie. That team has the Tampa Bay tandem in goal — Ben Bishop and Andrei Vasilevskiy — plus Roberto Luongo. A force to be reckoned with and perhaps the favourite.
The other team that I have ranked right there with Kyle boasts Connor McDavid, Anze Kopitar, Blake Wheeler and Mark Giordano, plus Shayne Gostisbehere, Jordan Eberle, Mike Hoffman and Matthew Tkachuk as its rookie, with Martin Jones its lone goaltender.
Those are my top four, including Kyle, and I foresee the rest of the teams chasing those leaders from the outset. Obviously trades, injuries and luck will impact the standings throughout the season, but I would be in no hurry to make any moves if I were Kyle. I would stand pat and be proud of the team I drafted.
---
My Fantasy World
Keeper One
Speaking of teams I drafted, this league held its seventh annual auction over the Canadian Thanksgiving weekend to round out our rosters. I had very little money to spend, considering I kept 12 players including Crosby, Price and Erik Karlsson — arguably the best players at each of their positions, and combining for exactly half my cap space on a 20-man active roster.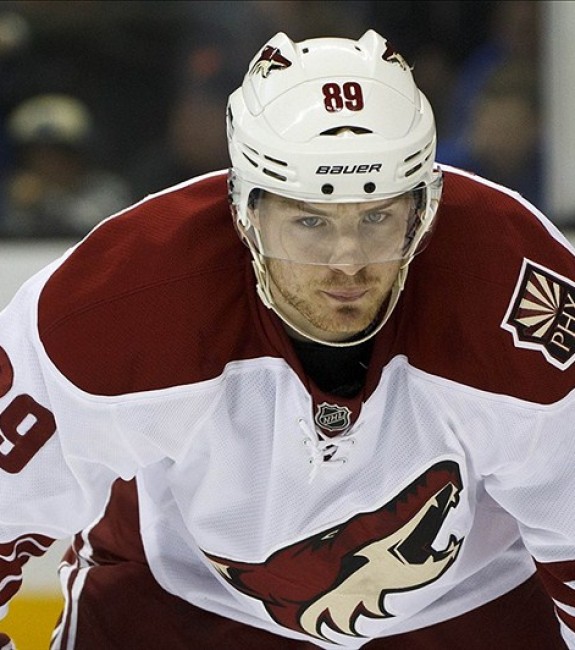 Despite owning those superstars, I'm actually trending younger with this team, so I bought eight players who fit into my future plans: Mikkel Boedker, Sven Baertschi, Devante Smith-Pelly, Conor Sheary, Teemu Pulkkinen, Curtis Lazar and Philip Larsen, plus James Reimer to backup Price.
Once all 20 teams filled their active rosters, we proceeded to an eight-round, non-snaking reserve draft to add depth players to our bench. I picked Al Montoya (in case Price goes down again), Dmitrij Jaskin, Jonas Brodin, Simon Despres, Adam Clendening, Michael McCarron, Patrik Nemeth and Colton Sissons.
Good thing I grabbed Montoya because Price is already missing Montreal's season opener, but the Canadiens sent McCarron to the minors, so he's wasting a spot for the time being. I was glad to see Pulkkinen get claimed by Minnesota and hopefully, he'll get a better opportunity to make an impact there than in Detroit. I knew Lazar was battling mono but didn't envision him getting demoted to the minors, so here's hoping he lights it up in the AHL and gets recalled sooner than later.
I actually made a trade already too, with my Period 1 opponent and last season's champion no less:
INCOMING = Sam Gagner and Matt Martin
OUTGOING = Conor Sheary and Ryan White
I forgot to pick a penalty-minute guy, so I claimed White and Andy Andreoff from the waiver wire as temporary plugs until Crosby and Price are healthy again. Sheary is on a better contract than Gagner and thus more valuable going forward — assuming he sticks on Crosby's wing — but I think Martin could be among the PIM leaders this season and that was my biggest need.
Here is the rest of my roster, including my other keepers from last season and all my prospects:
Forwards = Crosby, Ryan Nugent-Hopkins, Mikael Granlund, Nail Yakupov, Boedker, Smith-Pelly, Radek Faksa, Joel Armia, Baertschi, Lazar, Pulkkinen, Gagner, Jaskin, Sissons, Martin, Andreoff, McCarron, Alex Nylander, Daniel Sprong, Michael Mersch, Nikita Scherbak, Jordan Kyrou, Pascal Laberge, Artur Kayumov, Cam Morrison and Jansen Harkins
Defencemen = Karlsson, Ryan Murray, Jacob Trouba, Adam Larsson, Chris Wideman, Larsen, Brodin, Despres, Clendening, Nemeth, Slater Koekkoek, Gustav Forsling, Samuel Girard, Ethan Bear and Caleb Jones
Goaltenders = Price, Reimer, Montoya, Laurent Brossoit, Anton Forsberg and Daniel Vladar
Overall, my team appears to be in transition and there is a decent chance that I'll be a seller at some point this season. This opening matchup will be quite telling in terms of whether I'll be able to compete with the current contenders.
Of the 20 teams, I see seven that appear to be stronger on paper than my team. The top five get paid in the regular season, plus the top three in the playoffs. I'm not selling yet, but I would need to do some serious buying to get into money and that probably doesn't make sense for the long-term future of my franchise.
Finishing in the middle of the pack is the worst-case scenario — if you're not going to be top five, you may as well be bottom five. I'm leaning towards the latter, but time will tell. I'm willing to give it a month, maybe even two to evaluate the potential of this roster.
---
Keeper Two
This is the dynasty league and I've been in full sell mode here for some time already. My latest move was trading Larsen for a second-round rookie draft pick that will be between 46 and 56 overall next summer. I'm shopping Gagner around for a similar return right now.
As it stands, I'm probably icing the worst starting lineup in the history of fantasy hockey. And, yes, it's intentional to a degree. Tanking isn't allowed, but you can prioritize future over present. My team has no hope in the present, so it's all about the future.
Here's the roster I'm working with to start this season:
Forwards = Panarin, Gagner, Magnus Paajarvi, Emerson Etem, Michael Mersch, Bryan Rust (IR), Tomas Jurco (IR), Frank Vatrano (IR), Joffrey Lupul (IR), Laine, Jesse Puljujarvi, Artturi Lehkonen, McCarron, Matt Puempel, Miikka Salomaki, Tyler Bertuzzi, Christian Fischer, Tyler Benson, Dmytro Timasho and Kayumov
Defencemen = Patrick Wiercioch, Nikita Nesterov, Nemeth, Anthony Bitetto, Aaron Ness, Jakub Kindl, Brandon Davidson, Matheson, Forsling, Tony DeAngelo, Jeremy Roy and Travis Dermott
Goaltenders = Anders Nilsson, Linus Ullmark, Zachary Fucale and Carter Hart
That's ugly, to say the least. I'll be active on the waive in Period 2, starting Oct. 24, but I'll be relying almost solely on my rookies to start. That's fine, it'll be fun to see what they are capable of, but this team will probably be a couple years away from relevancy. I plan to stay patient with this rebuild and see it through.
---
Regular Draft
This might be my best team or my best shot at prize money this season. Before getting into my roster, a little history on the league. My friend's late grandfather launched the league in 1979 — long before the Internet and quite possibly the first fantasy hockey draft in B.C. I have participated a few times over my eight years in Kelowna, time permitting, and it's always a privilege to sit around the table talking hockey with this group.
In the last Mailbag, published Sept. 29, I highlighted my first-ever keeper league based out of Lloydminster, which was entering its 27th season with three of the original GMs still involved.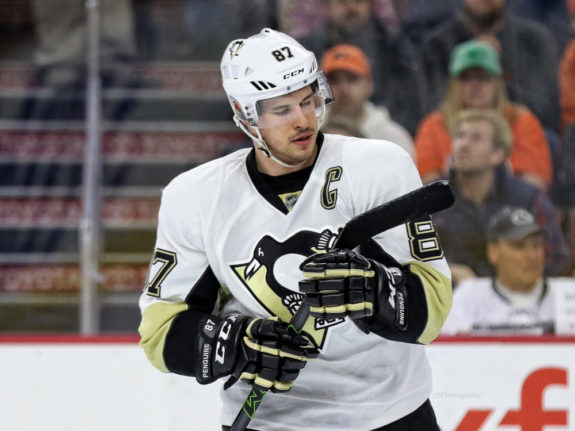 This draft has a decade on that league — this was the 37th annual — and there are a few originals here too. There might actually be more than a few. I was one of only four participants under the age of 40, with the other eight all north of 50 and at least a couple now in their 60s. A bunch of good-ol' boys conducting an in-person, pen-and-paper draft and closing it out with some round-the-table joke telling that can't be repeated here.
It's a standard points-only rotisserie league with a 14-round snake draft. The only rule was that each of the 12 teams had to draft at least one rookie. We drew names from a hat to determine the draft order — like I was saying, real old-school — and I wound up with the sixth overall pick.
Part of me was hoping McDavid would fall, but he went first overall. Instead, I somehow landed Crosby. I guess his concussion, minor as it might be, must have scared off the next five pickers because they took Jamie Benn, Patrick Kane, John Tavares and Alex Ovechkin in order. There was no hesitation from me when it came to Crosby and we were off to a good start.
My roster came together as follows:
1) Crosby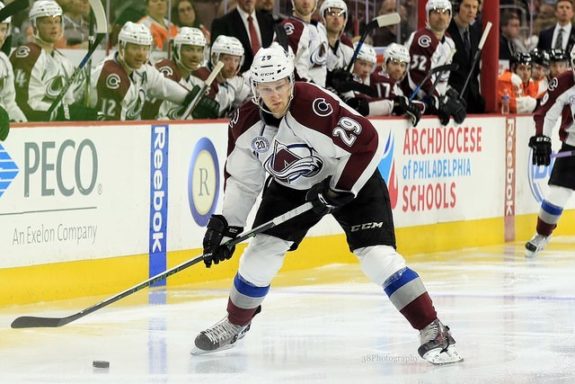 2) Nathan MacKinnon
3) Tyler Johnson
4) Jordan Eberle
5) Loui Eriksson
6) Mike Hoffman
7) Sam Reinhart
8) Tomas Hertl
9) David Pastrnak
10) Tyson Barrie
11) Victor Hedman
12) Kevin Shattenkirk
13) Pavel Buchnevich
14) Oliver Bjorkstrand
I'm pleased with those results and excited to see how my players perform. I seemed to get a lot of my targets and my only questionable pick was Bjorkstrand to end things off. He was actually behind Vatanen, Ryan Strome, Mikael Granlund, Justin Faulk and Baertschi on my list — all of whom went undrafted among 168 players picked — but I've been disappointed by Strome and Granlund in years past and felt I had enough defencemen.
I recalled watching both Baertschi and Bjorkstrand in their junior days with the WHL's Portland Winterhawks and decided to roll the dice on the Dane who dominated the AHL playoffs this past spring.
My box pool looks promising too, but I'll save that roster for the next Mailbag because those decisions don't need to be finalized until Friday. Fun times ahead!
---
Do you have a question for the Fantasy Hockey Mailbag? You can reach out to me in the comments section below, by email at larry.fisher31@gmail.com, or on Twitter: @LarryFisher_KDC.
Larry Fisher is a senior writer and head scout for The Hockey Writers, having been an at-large contributor for THW since August 2014. Fisher covers both the NHL and the WHL, specializing in prospects and NHL draft content, including his annual mock drafts that date back to 2012. Fisher has also been a beat writer for the WHL's Kelowna Rockets since 2008, formerly working as a sports reporter/editor for The Daily Courier in Kelowna, British Columbia, Canada from 2008-2019. Follow him on Twitter: @LarryFisher_KDC.