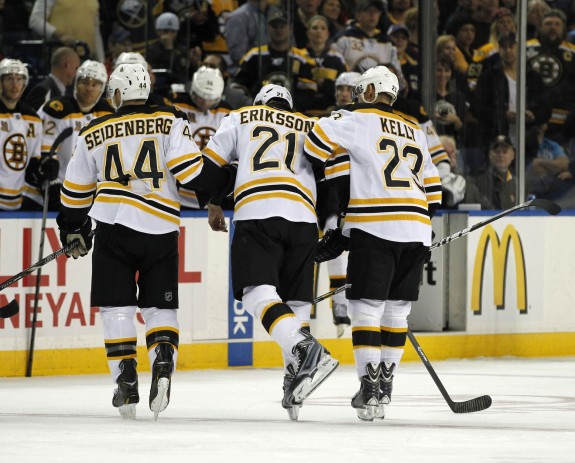 All anyone can expect these days in the NHL is a ton of crazy. The last few weeks have brought such an increase in injuries that the new injury list topped 140 and appears poised to head close to the 150 mark. Fantasy hockey rosters just keep feeling the pain and especially those who are trying to pick daily fantasy leagues.
[Fantasy Players: $500 Up For Grabs in our free to enter, Single Day Draft]
After those headaches it is time to come up with our three very simple fantasy hockey edicts for this week. Advice will be simpler so relax and settle in for the cold truth. Again, you have been warned.
Fantasy Hockey Three Wise Edicts
1. Henrik Lundqvist still is fighting it.
That's not an exaggeration. The New York Ranger goalie gave up three goals again on Wednesday night but this time got the shootout loss as the Pittsburgh Penguins won 4-3. Lundqvist was looking great until giving up two goals in a shade less than 60 seconds during the third period. Brandon Sutter would add in a pretty backhand goal then the shootout tally for the game winner. Both were signs that despite playing a good bit better, Henrik Lundqvist just was not at that level we are accustomed to seeing him.
@ChrisWasselTHW benched him tonight for the first time ever.

— FantasyHockeyScouts (@TheScouts) December 19, 2013
That just speaks volumes to what people think of Henrik Lundqvist right now. When experts are benching the goalie, that should set off red flags. The blunt opinion is if you have better options right now, you use them until Lundqvist figures out what is ailing him (whether it is mental or physical) and gets his rear in gear as they say.
2. Alex Steen is worth the fantasy gold.
There has been some conjecture after Steen was paid today (3 years, 5.8 million per). Please remember that if the forward hit the free agent market, he would get a 30-35% boost in pay just for being a UFA. That is just how it works. So if Alex Steen would have earned $4.25-4.5 million, then $5.75 to 6.0 million seems pretty responsible from the standpoint of Blues brass.
Now from a fantasy standpoint, Steen is not going to score 45-50 goals this season. That is just not happening. Could he end up around the 35-40 mark or a hair more? Sure this is a possible to likely outcome. So please do not expect 50 goals from a guy who is probably a lot closer to a 30 goal per year player. You may get checked in to the mental bin if you think that.
3. James Neal learned nothing from his vacation.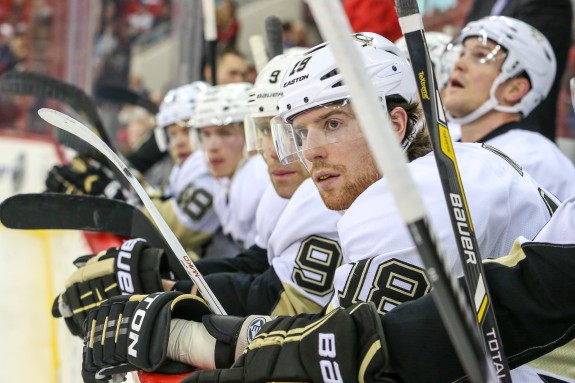 Penguin fans will not like hearing me say this but James Neal is a fantasy elite with a two cent head. First, there was that "injury" and then the knee drop on Brad Marchand.  When Loui Eriksson was knocked out by Brooks Orpik, what transpired after was pure "they want blood". Neal was then suspended for five games which many felt could have been more to send a message. Combine that with the early season injury and Neal really has to realize that his best asset lies in staying on the 200′ by 85′ sheet of ice.
==============================================
The edicts will be back next week with this many numbered three. Stay tuned and expect the toughness and bluntness to return once again. Thanks for reading.
Simply a hockey writer who is a jack of all trades. No question is too big or too small and in fantasy hockey there is no such thing as a stupid question. Now a proud, accredited member of the FSWA. I am also a New Jersey Devils lead writer, prospects writer, humorist, and so much more. You can find me on Twitter at @ChrisWasselDFS