When New Jersey Devils right winger Jaromir Jagr gracefully slid a backhand shot between the legs of Ottawa Senators goaltender Robin Lehner at 2:06 of the second period on Wednesday night, a few things immediately came to mind. Not only did the goal give the Devils a commanding 3-0 lead, but it was surprisingly the first power play tally of the season for Jagr. More importantly, it was the 693rd goal of Jagr's NHL career, moving him past fellow NHL legend Steve Yzerman into sole possession of eighth place on the NHL's all-time goal scoring list.
That alone would have been enough to make the night a memorable one for Jagr and the massive following of fans he has earned thanks to 21 glorious NHL seasons with seven different teams. However, when the game ended, Jagr had added yet another accomplishment to his ever-growing résumé: he was credited with the game-winning goal (GWG) in the 5-2 victory due to the two goals Ottawa ended up scoring courtesy of Colin Greening and Milan Michalek. It was the 122nd GWG of Jagr's career, breaking the NHL record.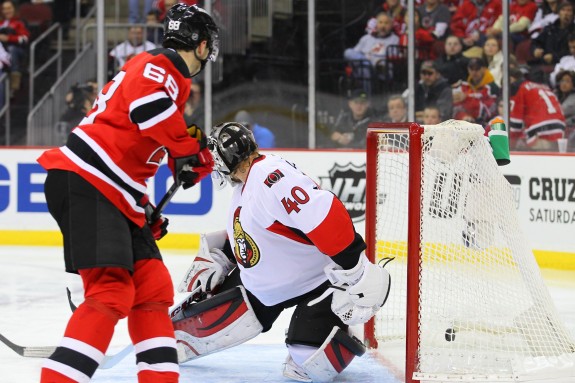 It was a record that Jagr thought he had already broken on Oct. 29 after New Jersey's 2-1 win over the Tampa Bay Lightning. Jagr's breakaway goal on Lightning netminder and Team USA Olympic hopeful Ben Bishop that night was the 119th game-winner of his career, pushing him past Phil Esposito, who was credited with 118 game-winners in the NHL record book. Jagr was informed by the team and the media after the game that he had passed Esposito to break the record.
"To be honest with you, I didn't know that," Jagr said of breaking the record. "At least I got one record. Gretzky got all the other ones."
He even posed with the goal puck to mark the moment.
Jaromir Jagr w/ tonight's game puck after setting @NHL record w/ 119th career GWG, passing Phil Esposito. #NJDevils http://t.co/y87kVKybpC

— New Jersey Devils (@NHLDevils) October 30, 2013
Multiple news outlets ran stories about Jagr's new record before Bob Waterman of the Elias Sports Bureau discovered a critical error. The NHL's website only has GWG info dating back to the 1967-68 season, meaning that a myriad of accomplishments from other great players like Gordie Howe aren't included in the NHL's online statistics.
Despite what you may have heard or read, Gordie Howe is still the all-time @NHL leader in game-winning goals with 121.

— Bob Waterman (@esbbob) October 30, 2013
Just like that, Jagr was back to second place in game-winning goals, sitting two behind Howe's record. Jagr took it in stride, though.
"At least I got a good picture," Jagr joked when he found out about the mistake. To break the record, Jagr said, "I'll just have to sign for two more years then."
It turns out that it didn't even take him two more months. Jagr picked up his 120th GWG by scoring the first goal in a 5-0 win against the Nashville Predators on Nov. 10, and in much more dramatic fashion, he scored his 121st game-winner in a 2-1 overtime victory against the Los Angeles Kings on Nov. 21, tying him with Howe. That set the stage for his 122nd game-winner on Dec. 18 against the Senators. Now, Jagr has passed Howe and holds the record on his own…for real this time.
"He's Mr. Hockey, so it's a big honor for me to break that record," Jagr said.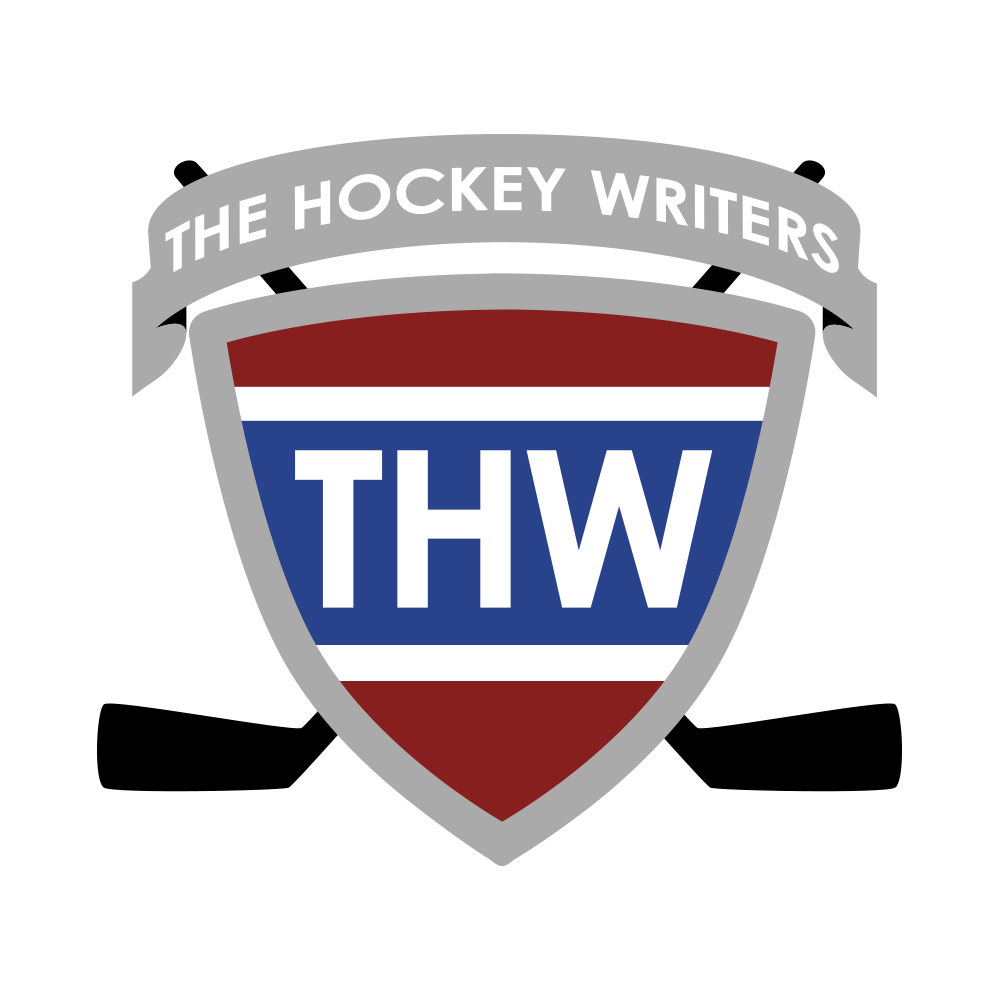 The Hockey Writers is:
1) A top-tier hockey media company delivering a top-notch, in-depth look at the NHL
2) A collective of some of the best hockey writers anywhere
3) A multimedia provider with daily podcasts and YouTube shows
4) Well-respected and widely-cited NHL prospect and draft resource