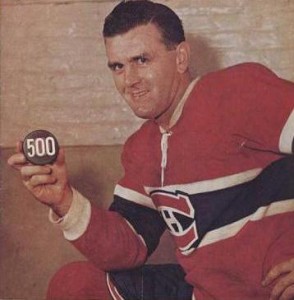 It's a Canadian tradition…one that may be a bit frayed these days.
Hockey Night in Canada.  Names like Bob Cole,  Harry Neale,  Dick Irvin Jr.,  Ron MacLean, Don Cherry,  Chris Cuthburt, Don Wittman, and Foster Hewitt filled our Saturday evenings, either by radio or by television.  We watched the greats of the past, listened to the images that the radio announcers painted…and for many of us, we dreamed.
Dreamed of clean ice.  Dreamed of crisp winter days and frozen ponds.  For many of us, 6:30 AM practices at the local hockey arena were the norm.  Our breath could be seen in the cold early morning air.  Layers of snow would coat the landscapes around us, and the sparkles could be seen as the light of the moon would reflect off the snow.  Sometimes, light snow would fall, and for any of us who can remember these moments, it added a sense of surrealism to the scene.  Anyone who has laced on a pair of skates knows what I am referring to.
Hockey Memories
Hockey has its own set of memories.  Names like Wayne Gretzky, Mario Lemieux, and Patrick Roy filled my childhood hockey memories.  I can hear the calls of the likes of Bob Cole and Chris Cuthburt calling the plays of these amazing players.  I can still remember the two Stanley Cup championships the Penguins won in 1991 and 1992 like it was yesterday.  The other day, I picked up a stats book published by the NHL and thumbed through the names.  It was a review of the 2009-10 season, and suddenly, it hit me like a ton of bricks.
The National Hockey League has been in existence since 1917.  Many names have come and gone.  We hear of the great names of the 1950s and 1960s.  Those my age have never had the privilege of watching those names play hockey…but we watch the replays and marvel at the way the game was played then.  We also see the sadness of those who have watched these hockey names, and I realize now that not only do these names represent a more innocent age for these people…it also reminds them of the passage of time.
As I thumbed through the book of stats, the lack of names I recognized shocked me.  When I was a youth, it never once occurred to me that the players I was watching would one day not be playing.  The likes of Lemieux and Gretzky dazzled their fans in so many ways, for so long, that it never crossed my mind that like every NHL generation, age would catch up to even these immortal players.  It never once registered that retirement would claim even these.
New Generations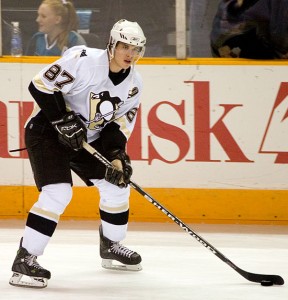 Now the names of Alexander Ovechkin, Sidney Crosby, and Carey Price grace the covers of NHL game programs.  And they are very deserving.  They are amazing players, and I hope the younger generation who watched these players debut in the NHL cling to every memory these athletes give them, especially with the injury problems Crosby has recently overcome; don't take these players' gifts for granted.  They are fleeting.
Sports Galaxies
In 1997, Mario Lemieux announced his retirement from the NHL.  I wrote a column in the local newspaper about what players like Lemieux meant to the NHL.  Of course, I could never know at the time that Lemieux would come back in 2000 to thrill his fans once again.  At the time, the reality of time became a poignant intrusion into my 19 year old life.  It was then I realized fully that time moves on, with or without these players I cherished for so long.
It can be said that the sports world is a universe, and each pro league is a galaxy in this broad universe.  Every galaxy has their stars…the athletes who comprise the teams.  But superstars are the shooting stars…athletes that come along and light up the galaxy (and sometimes the universe) with their skills and gifts.  But like shooting stars, their journey is brief when compared to the passage of time.
Wayne Gretzky.  Gordie Howe.  Bobby Orr.  Guy LaFleur.  Jacques Plante.  Mario Lemieux.  Patrick Roy.  Steve Yzerman.  Grant Fuhr.  Paul Coffey.  Ray Bourque.  All these names lit up the NHL galaxy during their playing days…and they could be joined by so many more.  But like shooting stars, their hockey careers are brief and fleeting.  Enjoy these players while they play…the time for retirement draws too near too soon…and in every retirement of a superstar, another shooting star fades away, leaving behind memories of their skills…and the lament of time lost too soon.
Born in the Annapolis Valley of Nova Scotia, and living in Port Williams, Nova Scotia, Justin has been involved with hockey for over 15 years. He has written for local newspapers from 1994-2009. He brings a combination of passion and humor to his articles that frame his love of hockey. His style includes opinion pieces and historical fact. He finds game reviews "boring on their own" and aims to bring each piece to life in its own way. He currently owns www.openingfaceoff.net, and is looking forward to contributing regularly to thehockeywriters.com.