The Finnish Haaga-Helia University of Applied Sciences offers BA and MA degrees in Sports and Leisure Management with a specialization in ice hockey coaching.
Haaga-Helia University of Applied Sciences in Finland provides coaching degree programs (Bachelors, Masters) at its Vierumäki Sports Institute Campus with the instruction in English. One of the program's specializations is ice hockey.
The students doing their 3-3.5 year full-time undergraduate degree in sports coaching come to obtain theoretical knowledge about sports, coaching, event and organizational management. The future hockey coaches also enjoy opportunities for a work placement at one of the local youth and junior teams or at many of the school's partners all over the world. During their work placements the students can put into practice what they have learnt at the University.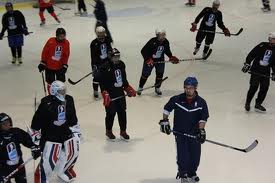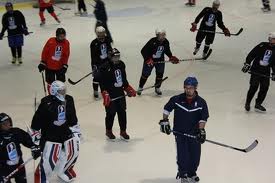 While at Vierumäki students receive lots of international exposure. They do it through communicating with their fellow-students representing many nations from all over the globe (Asia, North America, Europe and Africa), through cooperation with the International Ice Hockey Federation (IIHF), International Ice Hockey Center of Excellence, and numerous national hockey federations. In cooperation with these organizations students participate in numerous international seminars, organize international camps and tournaments, produce research and resources for the benefit of ice hockey at all levels of the game.
Kalle Väliaho, an alumnus of the program, recollects his time at the University with gratitude: "Our studies were very practical and, during my years as a professional coach, I have understood that my studies have supported my professional development in an excellent way.
As a coach you must understand the basics of anatomy and physiology. Communication skills, IT-skills and language skills are also extremely important. During your studies, you'll have great possibilities to make connections both in Finland and abroad."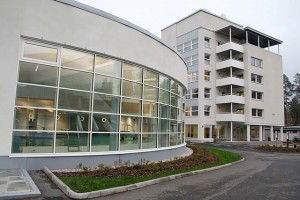 The Vierumäki campus of the University has excellent sports facilities as it is one of the four Olympic training centers in Finland. These facilities include ice hockey facilities as well as the facilities for many other winter and summer sports. The infrastructure for education matches the sports-related infrastructure. Besides, comfortable accommodation is also available for the incoming students.
The students selected for the program are eligible for the Olympic Solidarity program "Scholarship for coaches" which can be obtained through students' respective National Olympic Committee. Currently no fees are charged by the University and the students have to cover only their travel and living expenses. The application deadline for the current intake is 11 February 2014.