This was originally published in Aug. 2015 and updated March 2023.
Over the course of the NHL's history, there have been many records put away into the books, rarely to be broken. The class of the best to ever take the ice is fairly crystal clear. At the top would be Wayne Gretzky, Mario Lemieux and Bobby Orr, with others trickling below them. Awards are named after some of the all-time greats. For example, the Maurice Richard Trophy, named after the first man to score 50 goals in 50 games and 500 all-time, awards the player with the most goals each season.

A unique way that teams honour the best players in their respective history is by retiring the jersey number that the player wore with them. The tradition began when the Toronto Maple Leafs retired Ace Bailey's #6 on Feb. 14, 1934. Of course, Gretzky's #99 is the most common number to be retired, as it was honoured by the entire NHL. Lemieux's #66 hasn't been retired by the league, but no one has worn it since his retirement, as it is known to be "unofficially retired".
---
Latest News & Highlights
---
Aside from those numbers, the #9 is the most common retired number, put to the rafters 10 times, by 9 individual teams (New York Rangers retired it twice). Nine is often referred to as the best number of all-time, for the number of superstars to have donned it on their backs. Because nine if the most retired number, we will use it to take a look at the best #9's in NHL History.
The Best Retired Players Who Wore #9
Lanny McDonald – Calgary Flames
Lanny McDonald and his wonderful moustache scored 544 goals and 1,090 points in 1,111 games for the Leafs, Rockies and Flames. He won one Stanley Cup with the Flames.
Bucyk recorded 597 goals and 1472 points over his 1664-game career. He went on to win two Stanley Cups with the big, bad, Bruins.
Paul Kariya – Anaheim Mighty Ducks
Kariya had a tremendous career, despite never capturing the Cup. He scored 402 goals and 989 points over 989 games in 15 NHL seasons. His number should be retired, or at least honoured, by the Ducks.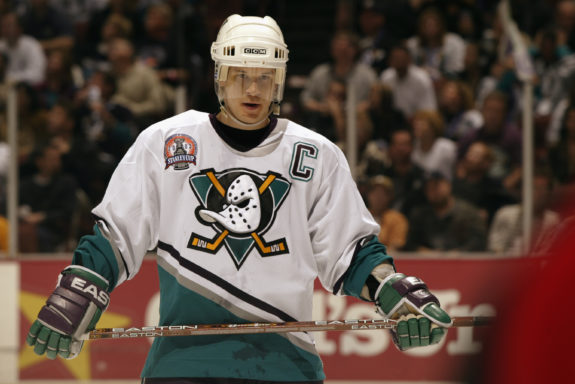 Bernie Nicholls – Los Angeles Kings
Bernie Nicholls played for six teams over his 18-year career, never winning a Cup through 13 postseasons. He scored 475 goals and 1209 points in 1127 games.
The Best Current #9's
The 15th overall pick in 2011 by the New York Rangers has put together quite the NHL resume so far, scoring 201 goals and 536 points in 718 games. He was a solid contributor to the Rangers for six seasons where he put up two 20-goal seasons before being dealt to the Tampa Bay Lightning in the 2017-18 season. He only played 94 games with them before a cap crunch forced a trade to the Vancouver Canucks. That's where the story gets interesting.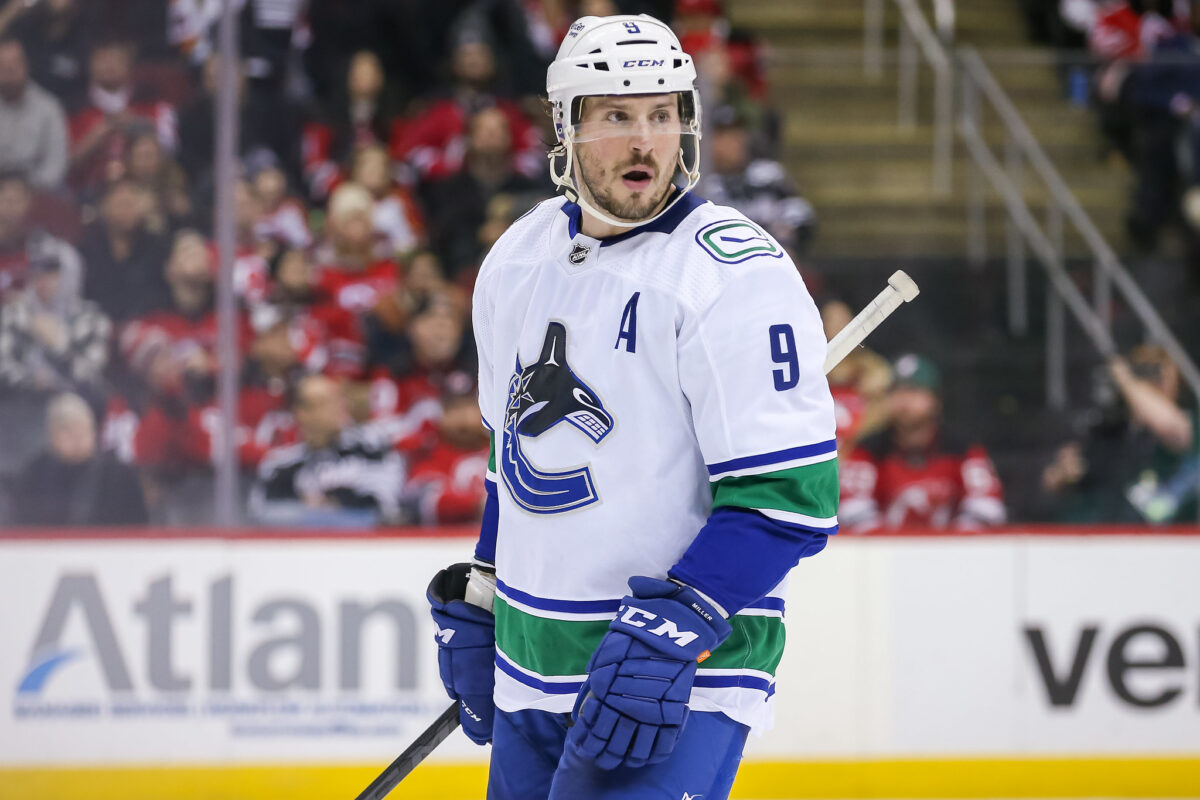 Miller's first season with the Canucks was a historic one. He was consistently their best player night in and night out and quickly became a leader to the dynamic young core they are building. His career-high 32 goals and 99 points were tops on the team, making him the most productive forward since Henrik and Daniel Sedin were fixtures on the top line.
Jack Eichel – Vegas Golden Knights
The big centre from North Chelmsford, MA is the Sabres' most important piece. He is an elite contributor in the game without much help from his teammates on the scoresheet. Night in and night out he is the reason you watch Sabres' hockey. As the highest-paid player in team history and the captain, he is the face of the franchise and a face for the league.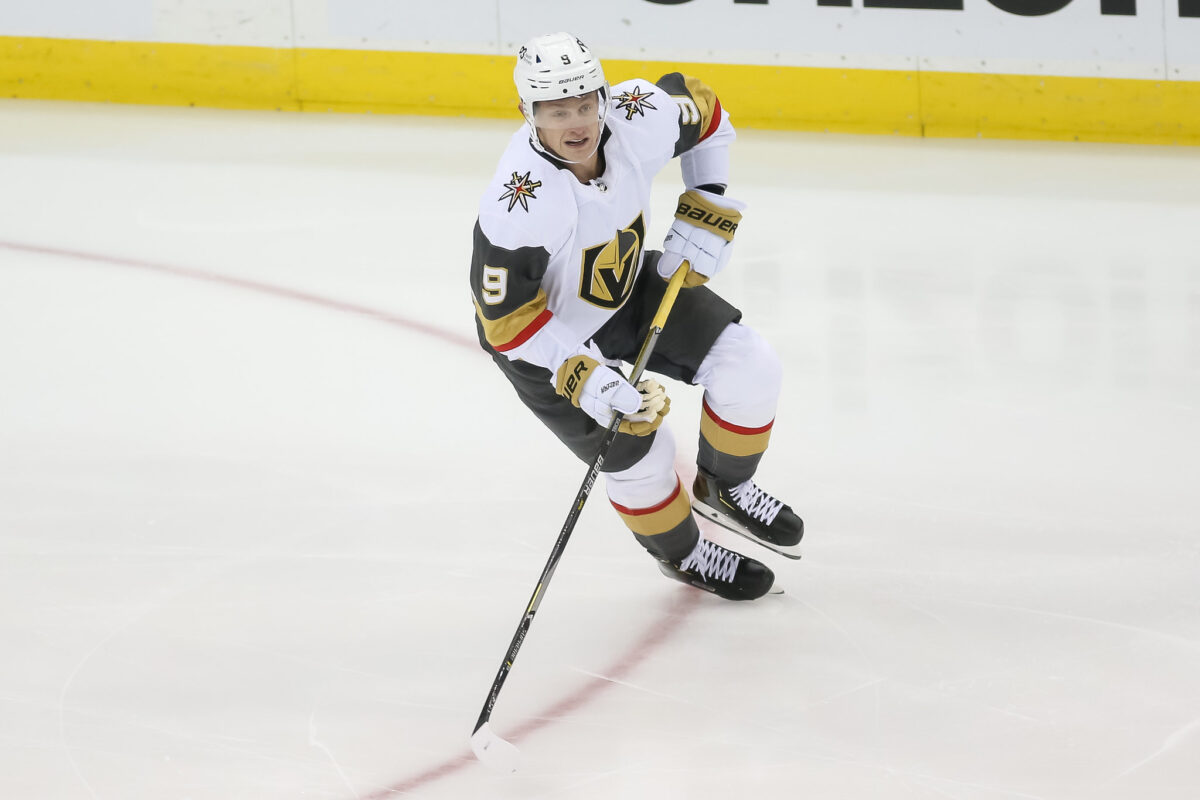 Since being drafted second overall at the 2015 NHL Draft, just behind Edmonton Oilers superstar Connor McDavid, Eichel has tallied 180 goals and 266 assists in 476 games played.
Ivan Provorov – Columbus Blue Jackets
Since getting drafted seventh overall in the 2015 Draft, Ivan Provorov has become a generational player for the Flyers and now the Blue Jackets. His career numbers speak for themselves – in just seven years, he's chalked up an impressive 65 goals and 152 assists.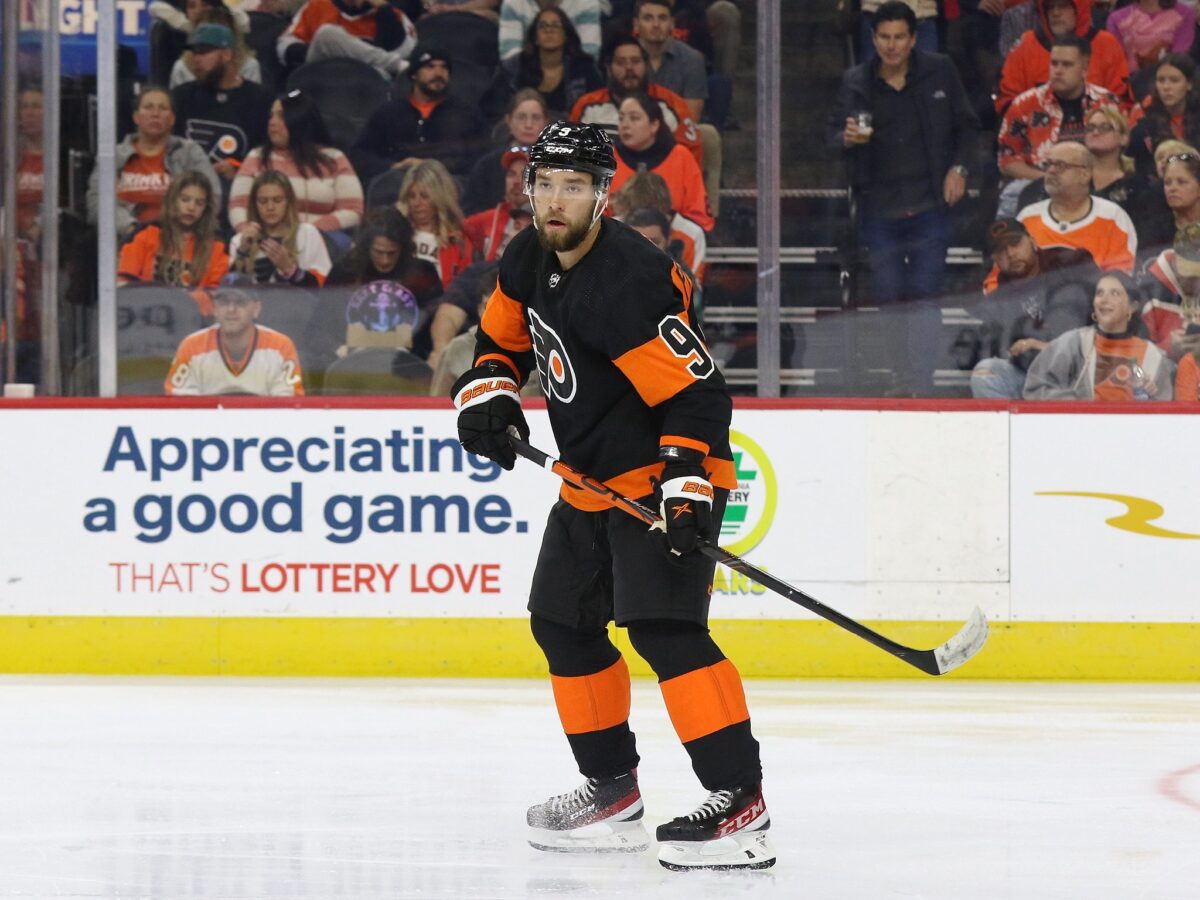 The Russian-born stud ranks as one of the best and brightest defensemen in the league, with a heat-seeking missile for a shot and highly intelligent decision-making that the most rabid hockey fan doesn't tend to notice. This #9 could very well see his number hanging in the rafters at Wells Fargo Center when it's all said and done.
Filip Forsberg – Nashville Predators
Before he ever played an NHL game, the Nashville Predators acquired Filip Forsberg in a lopsided trade that sent Martin Erat and Michael Latta to the Washington Capitals. Since then, he's developed into the Predators' most consistent and lethal scorer, netting at least 20 goals in all but one full season, including two 30-goal campaigns and one 40-goal season.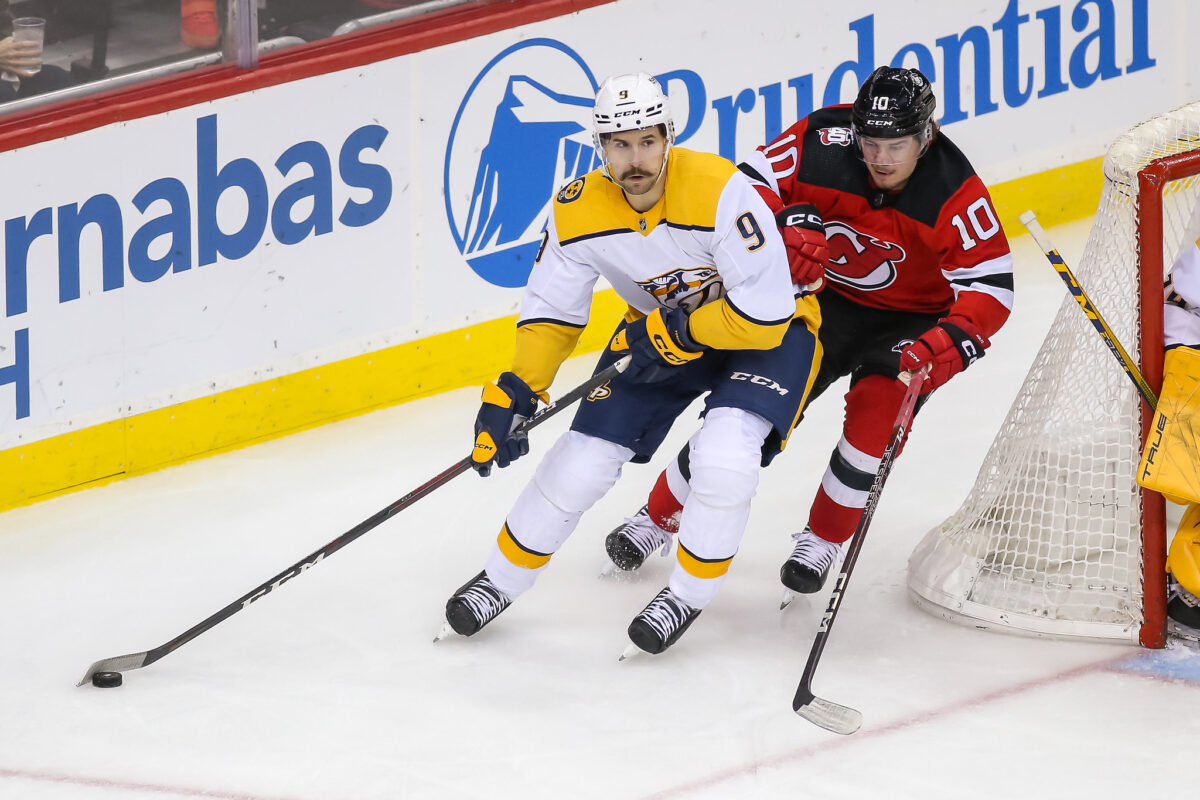 Through 616 NHL games, he has 239 goals and 511 points. During the Predators' run to the 2017 Stanley Cup Final, he played a key role, finishing with 16 points in 22 games. He's also famous for successfully attempting 'The Svech,' lacrosse-style goal, which he did on Jan. 14, 2020 against the Edmonton Oilers.
Clayton Keller – Arizona Coyotes
Clayton Keller hasn't wasted any time in making his case as one of the better young players in the league. The Arizona Coyotes' forward is already the fifth-highest scorer in a 2016 NHL Draft class, which also includes Patrik Laine, Auston Matthews and Matthew Tkachuk.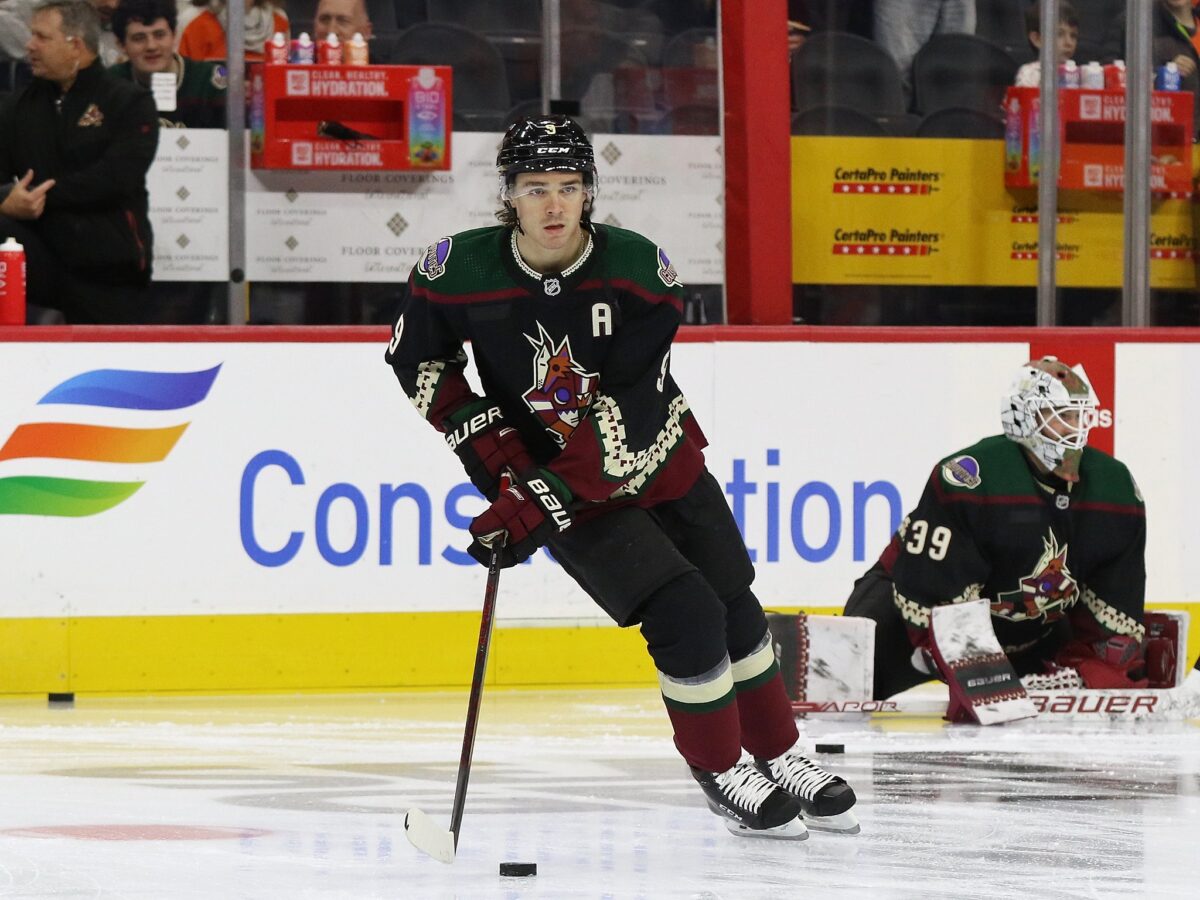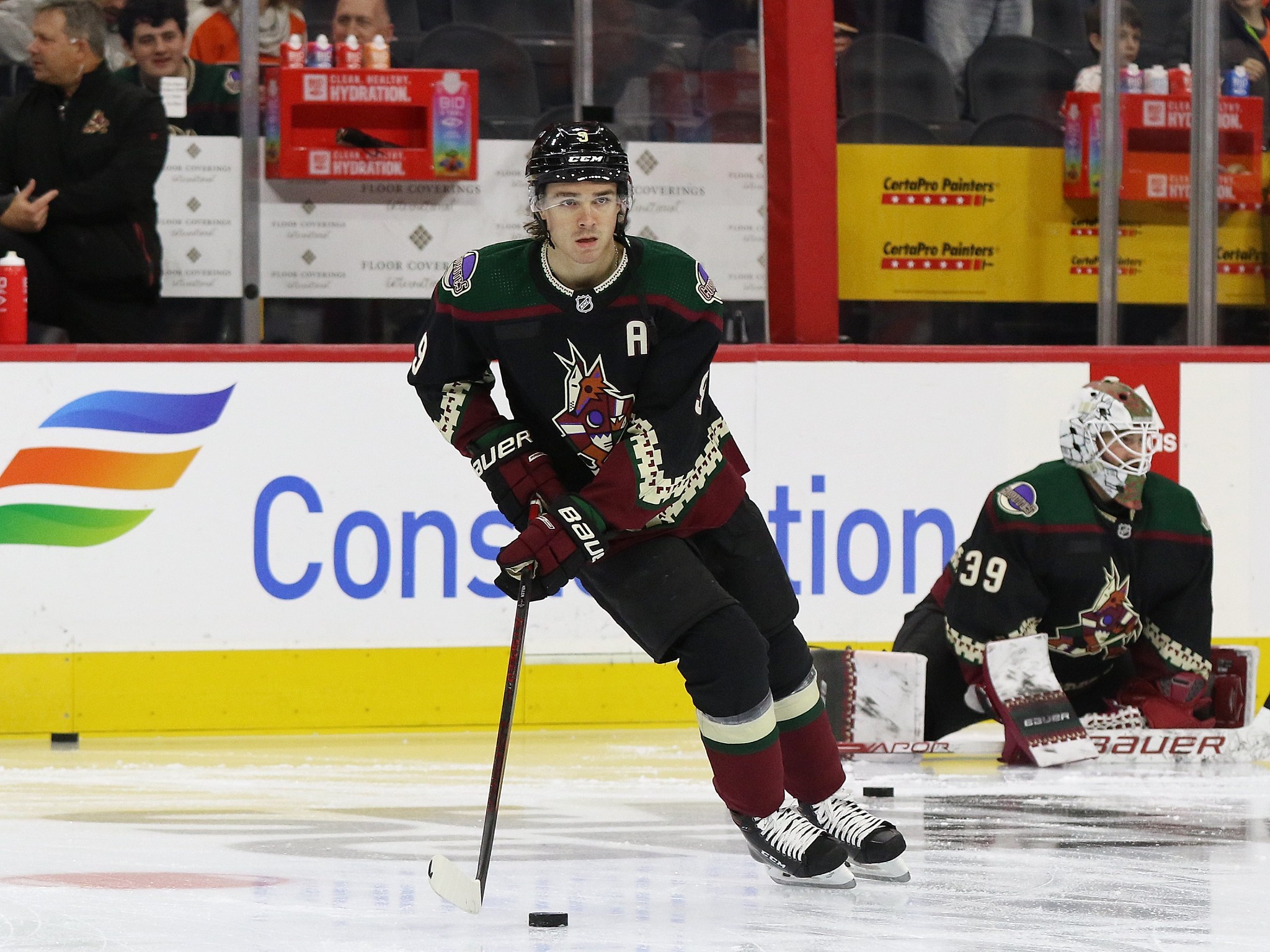 He's also shown a high degree of durability to go with his scoring output as well – despite his 5-foot-10, 170-pound frame, he's yet to miss a game in his NHL career. His play already has earned him an eight-year contract extension, so we'll be seeing a lot more of Keller in the desert in the coming years.
The 5 Best #9's in NHL History
Often regarded as the best American to ever play, Modano won one Stanley Cup with the Stars. Over his career, he scored 617 goals and 1520 points in 1675 games, in an era when scoring was beginning to decline. Modano was drafted first overall by the Minnesota North Stars in 1988, making his NHL debut in the 1989 playoffs.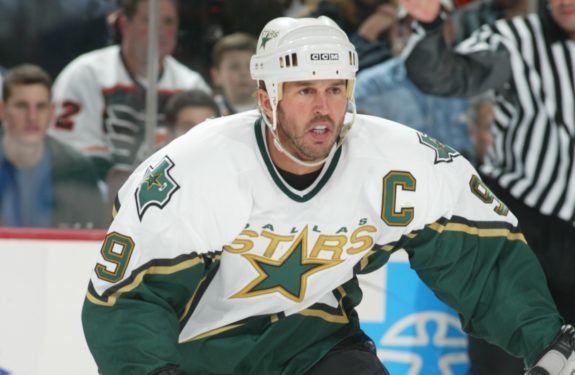 His most successful individual season came in 1993-94, when he scored 50 goals. As for his records as an American, Modano has the most goals, points, playoff points, and games played by any American-born player in NHL history.
4: Glenn Anderson – Edmonton Oilers
Glenn Anderson played wing on the best line of all-time with Gretzky and Messier. In 1354 games, he scored 591 goals and 1313 points, winning six Stanley Cups in his time. Anderson was inducted into the Hockey Hall of Fame in 2009. He was a Canada Cup champion twice, and had his #9 retired by the Edmonton Oilers in 2009. Anderson was drafted 69th overall in 1979 by Edmonton. He played 16 NHL seasons split between the Maple Leafs, Blues, Rangers, and Oilers.
3: Bobby Hull – Chicago Blackhawks
Hull played 1,182 games in the NHL, scoring 672 goals and 1,299 points for the Blackhawks, while he also coached the Winnipeg Jets in the WHA at the same time he played for them.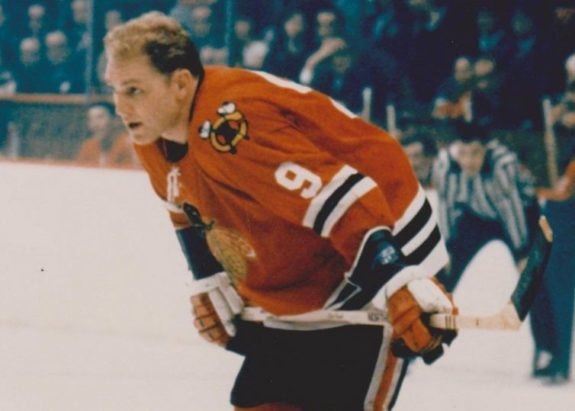 He won one Stanley Cup. Hull was a three-time Art Ross Trophy winner for most individual points in a season, two Hart Memorial Trophies as MVP of the league, and an astounding 10 First All-Star Team selections. Over his 23 playing seasons, Hull became one of the leagues best and only player's to ever play over a span of four decades.
2: Maurice Richard – Montreal Canadiens
Regarded as one of, if not, the best goal scorer in NHL history. He scored a total of 626 goals in 1111 games for the Habs on his way to a remarkable eight Stanley Cups. Richard was a First Team All-Star seven times and won the Hart Trophy in 1946-47.
Sign up for our NHL History Substack newsletter

One of his most prestigious accomplishments was winning the Lou Marsh Trophy as the Canadian Athlete of the Year in 1957. Richard was feared for his glaring eyes on the ice, staring down opponents as he approached them. He was inducted into the Hockey Hall of Fame in 1961, just one year after retiring.
1: Gordie Howe – Detroit Red Wings
The ageless wonder played an unheard of 26 NHL seasons, as well as six more in the WHA. Howe racked up 869 goals and 2010 points in 1924 games. The 87-year-old is one of the most respected players of all-time. Howe's incredible career can be summed up through his list of seemingly unbreakable records.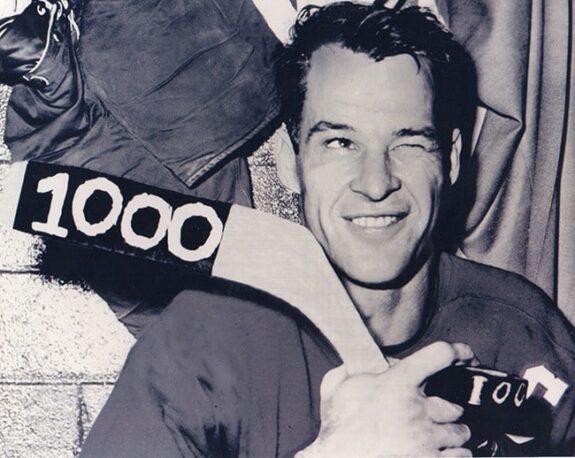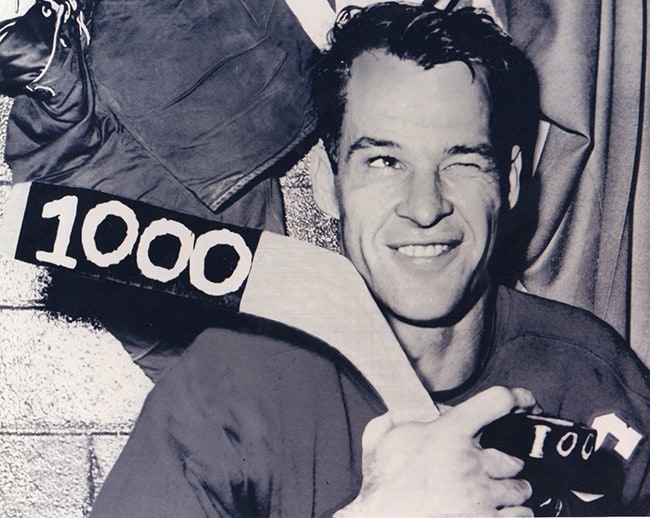 He's played the most regular season games ever, with 1767, and also the most with one team, at 1687. He's played the most NHL seasons, ties with Chris Chelios, at 26, and also the most consecutive 20-goal seasons with 22, spanning from 1949 to 1971. He has the most goals (801) and points (1850) by any right-winger in history. Howe has the most All-Star Game appearances ever, with an unbelievable 23 games. Lastly, Howe was the oldest man to ever play an NHL game, at 52 years. That record will certainly never be broken, as players at 40 are really pushing it these days.