It's been five and a half years since the Calgary Flames drafted Sam Bennett fourth overall, and it is finally time to put those big expectations to bed. At 24 years old and getting ready to embark on his sixth season with Calgary, the team will need to accept the fact that Bennett will be a third or fourth-line player for the rest of his NHL career. There are still flashes of skill from time to time, and Bennett is more than capable of playing in the NHL, just not with the same elite company of his draft year.
Related: Flames' Sam Bennett Needs a Change of Scenery
During the 2019-20 regular season, Bennett was back and forth between wing and center but played almost exclusively at center during the playoffs. With the possibility of Elias Lindholm playing center this year, it's hard to see Bennett at center unless one of Sean Monahan or Derek Ryan moves to the wing.
What Role Should Bennett Play?
Bennett was able to nearly halve his penalty minutes per game in 2019-20 as compared to the 2018-19 season. If he can continue to stay out of the box, it should give him the potential to become a key piece of the Flames' depth scoring. For most of his career, he's had a nearly even 50% Corsi for, with each season being two percent both above and below (48-52%) each other.
Related: Hockey 201: What the Heck is Corsi?
If you're unfamiliar with Corsi, it's a ratio of shot attempts for and against, with anything over 50% means you are in possession of the puck more than your opponent. It's a promising look into his game, and that an offensive depth-role is something Bennett could handle.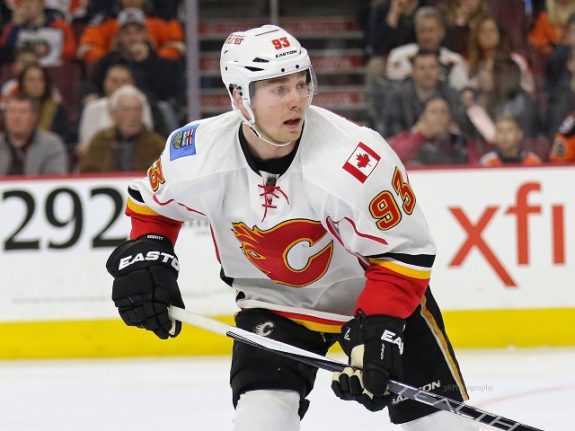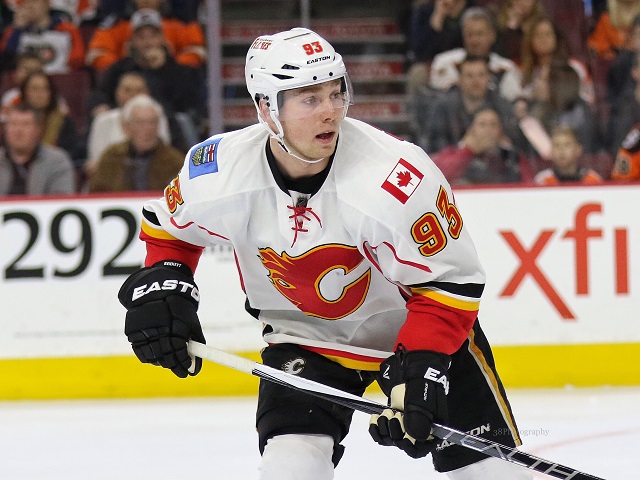 During the 2020 Playoffs, the line of Bennett, Dillon Dube, and Milan Lucic found a way to contribute a combined 19 points. It's most likely that we see this line again to start the season, as the coaching staff will want to see if there is still chemistry and production there. The trio probably won't continue their postseason point pace, but they may be able to continue driving play in the offensive zone.
The Flames have some flexibility at forward, and Bennett could benefit from playing with multiple forwards. A trio of Bennett, Dube, and Monahan playing in a third-line role could be good for two parties, as Monahan also suffered from a down season. Bennett has the physicality in the corners to jump on pucks early, Dube has plenty of speed and skill, and Monahan has great finishing ability in the slot.
Dube scores his first playoff goal on the ice with Bennett and Monahan. Monahan and Bennett are able to get into the zone with possession and keep the play alive, until finally, Dube is able to bury the rebound. It's only one shift, but it's a positive one; the play was in complete control by the Flames and resulted in a goal. This line could finally be the right fit for Bennett, as he has been shuffled throughout the lineup most of his career, so it's worth a look to try this line for a few games in 2020-21.
What Should Fans Expect of Bennett?
Keep expectations low, but if Bennett can find some more offence this season and be reliable in his own zone, he could easily have a great season in Calgary in a depth role. He won't live up to the expectations that were put on him that June evening in 2014, but if he can use his skill set like on this goal against Chicago from 2019-20, he will have some success.
It's tough to see, but Dube is able to bat the hail mary pass out of the air right onto Bennett's tape for the breakaway, and Bennett, in turn, is able to finish off the play.
Related: Flames' Bennett Is Stuck in No-Man's Land
If the Flames can get regular production and plays like this one from Bennett, he may be able to become a valuable depth player. The skill is there, but the Flames need Bennett to find some consistency on the scoresheet and continue to spend less time in the penalty box.
---
---