Following an offseason to remember, it must be hard for Montreal Canadiens general manager Marc Bergevin to choose between his signings. It must be like choosing favorites between one's children to a certain extent, and it would be unfair to ask someone to complete such a Herculean task.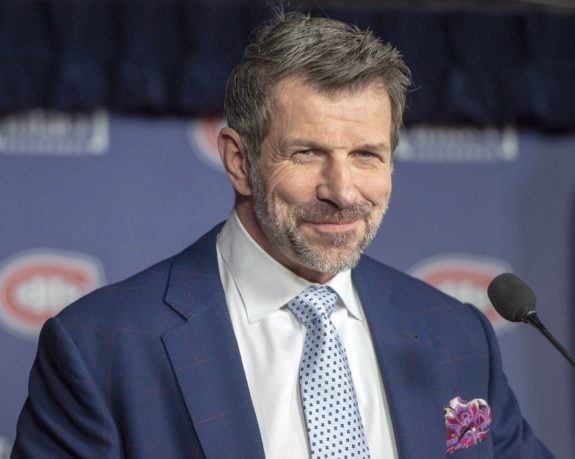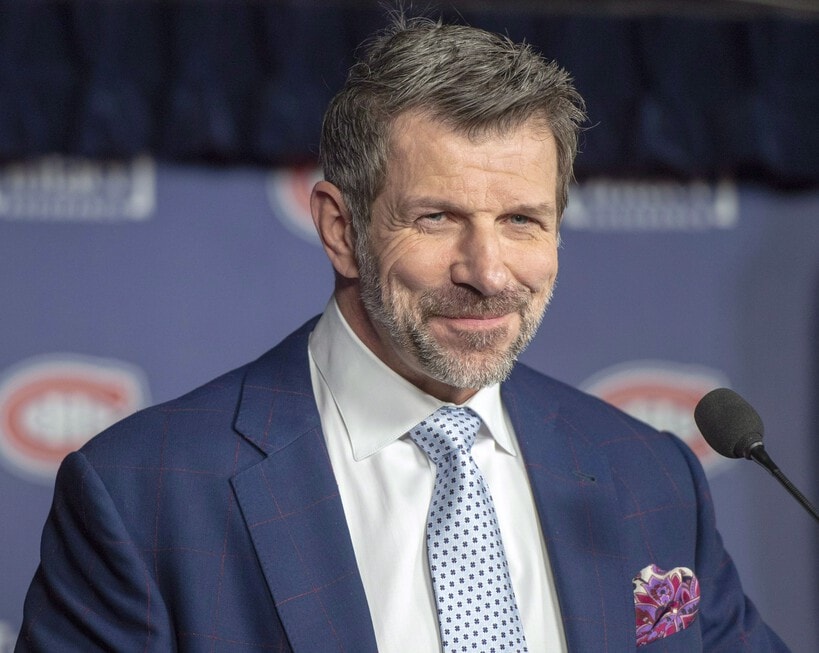 So, maybe someone should do it for him. Here they are, Bergevin's offseason acquisitions, ranked in terms of projected impact come the 2020-21 season:
5. Brandon Baddock (C)
It's almost cruel to both acknowledge forward Brandon Baddock as Bergevin's forgotten acquisition this past offseason and then also rank him No. 5. However, it's imperative to call a spade a spade. For all intents and purposes, the 25-year-old is a depth signing, as he has yet to suit up for an NHL game. Look for that trend to continue, as Bergevin signed him to a one-year, two-way contract (worth $700,000 in the NHL).
Regardless, Baddock was also technically Bergevin's first signing of the official free-agency period, so he makes the grade in some respects. In fact, he was the only signing really for the first few days, prompting at least one writer to prematurely assume Bergevin was done. The fact that there are five names on this list is a good sign in the sense that Baddock isn't even the tip of the iceberg in terms of what will be brought to the table.
4. Joel Edmundson (LD)
As a refresher, keep in mind Joel Edmundson was technically re-signed by the Canadiens, as his rights had been acquired prior to free-agency from the Carolina Hurricanes. Still, he's new for all intents and purposes, thereby qualifying for this list.
As a pending unrestricted free agent, Bergevin wasted little time getting him under a new contract, inking him to a four-year, $14,000,000 deal, curiously with the same cap hit as the previous offseason's top acquisition on the back-end, Ben Chiarot.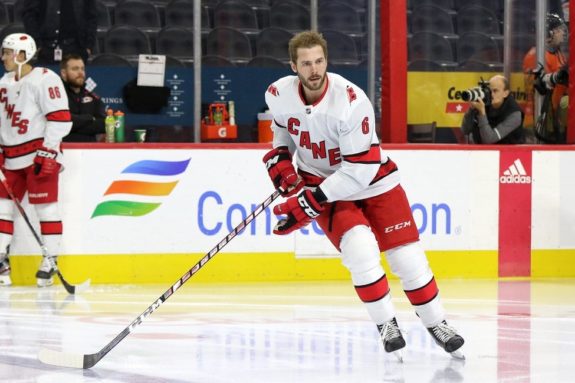 The differences between the two deals are simple. Chiarot's deal was a three-year pact, meaning he only has two more seasons under contract before becoming a free agent again. As a result, Chiarot could realistically end up as the odd man out between the two come the NHL Expansion Draft, which is slated for next offseason (when he'll only have a single season left).
In the immediate future though, Chiarot still projects as Shea Weber's defensive partner on the top pairing. Edmundson is unlikely to usurp Chiarot, considering the top pairing played relatively well as a unit. Edmundson's similar stay-at-home style makes him more of a suitable candidate to complement Jeff Petry on the second.
Truth be told, Edmundson may find himself usurped by Alexander Romanov on the second pairing eventually, considering how highly touted the soon-to-be 21-year-old is. In any case, Edmundson should still help out a penalty-killing unit that finished No. 19 in the league (78.7%). So, Edmundson is definitely poised to make his presence known, albeit primarily in the defensive zone; Hence the No. 4 ranking on this list.
3. Jake Allen (G)
In terms of overall impact, there's a case to be made that goalie Jake Allen should be No. 1. He'll have to settle for the No. 2 job behind starter Carey Price in net (and No. 3 on this list). That's precisely why he was acquired by Marc Bergevin prior to free agency and promptly re-signed to a two-year deal through 2023, though.
Granted, Allen may be bait for the Kraken come the Expansion Draft. In between then and now, he's arguably poised to make as much of an impact as anyone, at least in the just 20 or so games he'll get in, in what has been reported as a 56-game season.
It's the indirect impact Allen's projected to have on Price's game that may be truly noteworthy, as maybe the only legitimate 1B goalie the latter's ever had under Bergevin. Allen has previously played 60 games in a season (2016-17) and he's just 30. So, he's definitely got the endurance necessary to replicate his 12-6-3 performance from last season with the St. Louis Blues (career-high .927 save percentage), giving head coach Claude Julien good reason to keep Price rested in theory. And a rested Price, who posted a league-leading 1.78 goals-against average last postseason (.936 save percentage), was one of the biggest reasons for the Canadiens' success.
Ultimately though, Allen will still only get in less than half of the Canadiens' games… just slightly less though, if everything goes right. That would be the sweet spot. If it's too few, it will be because the plan will have failed and he did not earn Julien's trust. If it's too many and well over half, something will have gone horribly wrong instead.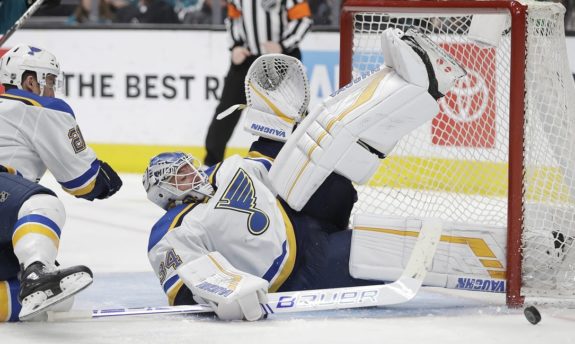 At this point of his career, Allen is not a legitimate No. 1, as was proven during his time as such with the Blues. He's much better-suited for the backup role, which is why he can't reasonably rank higher here. The top two spots should go to players who should in practice suit up much more often.
2. Tyler Toffoli (RW)
Winger Tyler Toffoli was arguably the linchpin to Bergevin's offseason. He was the relatively late signing after Baddock that made it the success it was. In effect, without Toffoli, Bergevin would have arguably underwhelmed in his efforts to put his team in a position to improve upon its recent first-round finish. However, as it stands, with the added depth Toffoli provides, the Canadiens can realistically reach Round 2.
All alone, Toffoli would have been a worthwhile signing. After all, he's just 28, has a 30-goal season under his belt and took an unexpected paycut following an impressive midseason run with the Vancouver Canucks as a post-trade-deadline acquisition. In many ways, Toffoli's four-year, $17 million deal was the signing of the offseason, kudos to Bergevin, which bodes well for the Habs as a whole, seeing as there is another entry on this list.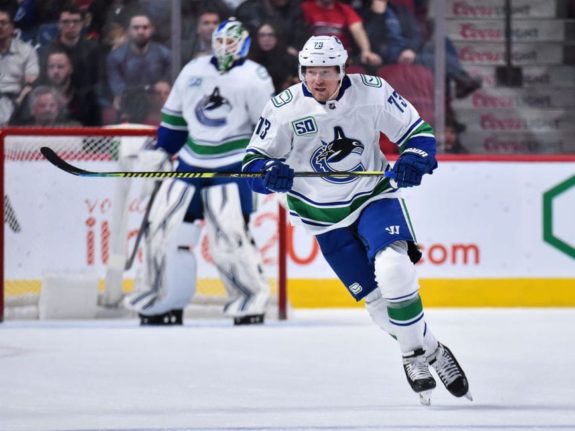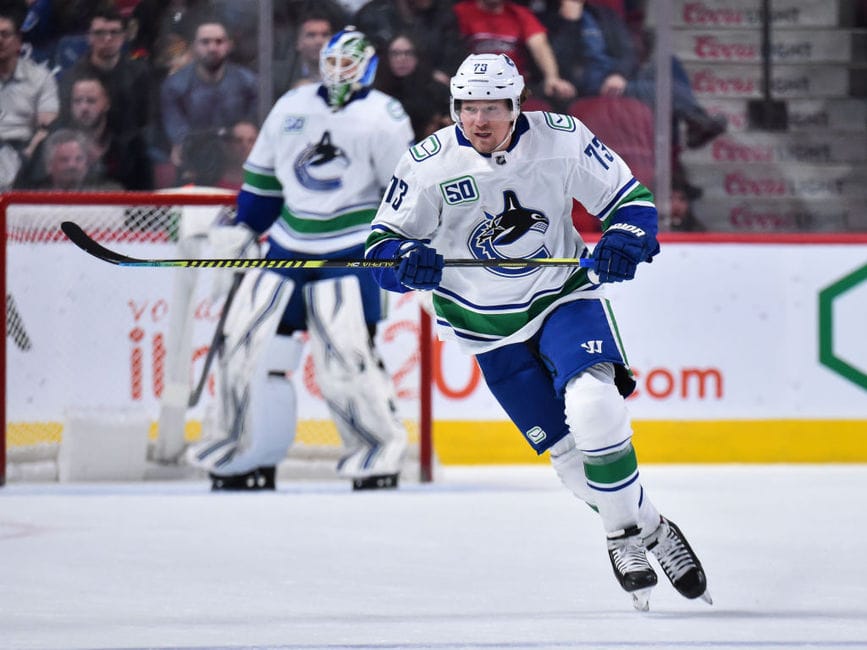 Ultimately, while a legitimate top-six forward in his own right, Toffoli is far from universally projected to slot in as such on this current incarnation of the team. It's possible he does, but, more realistically, he'll end up on Line 2B (aka Line 3, officially speaking). There's just too much depth up front now, with Bergevin's other acquisition at forward ranking higher here.
1. Josh Anderson (RW)
Coming off a season in which he appeared in just 26 games (four points) due to a shoulder injury, Josh Anderson has to be better.
The good news is two-fold. Anderson's reportedly 100%, leading to hope he will rediscover his 27-goal-scoring form from 2018-19 (47 points). Secondly, he already seems to have the faith of management in that regard, which can be half the battle.
Bergevin took a huge leap trading not just Max Domi, but also a third-round pick for the pending restricted free agent's rights. Bergevin then doubled-down on the investment, by re-signing Anderson to a seven-year, $38.5 million deal ($5.5 million cap hit).
It's a significant raise for a guy who:
Had a cap hit of roughly a third of that amount ($1.85 million) in his last deal and
Technically only has the one single 40-point campaign to his name,
Which came before a statistical write-off of a season and potentially career-altering surgery.
None of this is news to Bergevin, though. He understood the risks when he traded for Anderson and again when he signed him. The fact that's it's for so much puts Anderson squarely in the top-six (above Toffoli) to the point that he'd have to play his way out, but that's really only half of Anderson's game as a power forward. He's also a regular contributor on the penalty kill. In each of the last two seasons, he averaged the second-most amount of ice time per game shorthanded among Columbus Blue Jackets forwards. In the first of those seasons, when he was healthy, that unit effectively tied for first with an 85.0% efficiency rate.
For the record, Toffoli can contribute on the penalty kill too, having scored five shorthanded goals back in 2014-15. However, his offensive impact there has dwindled considerably since, to the point that he only played 28 seconds per game shorthanded back in 2017-18. That season was an admitted outlier in terms of his deployment, but the point stands that Toffoli is a safer bet to help out the 22nd-ranked power play (17.7%).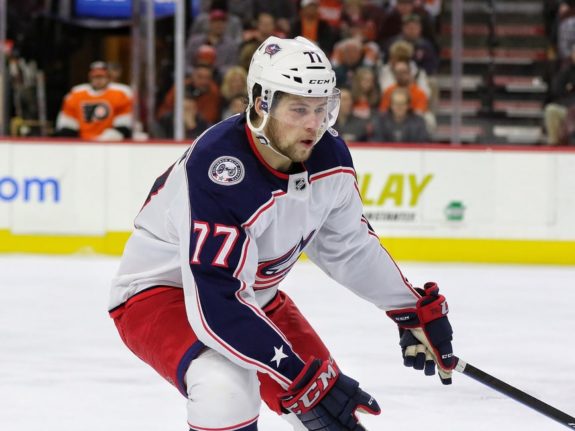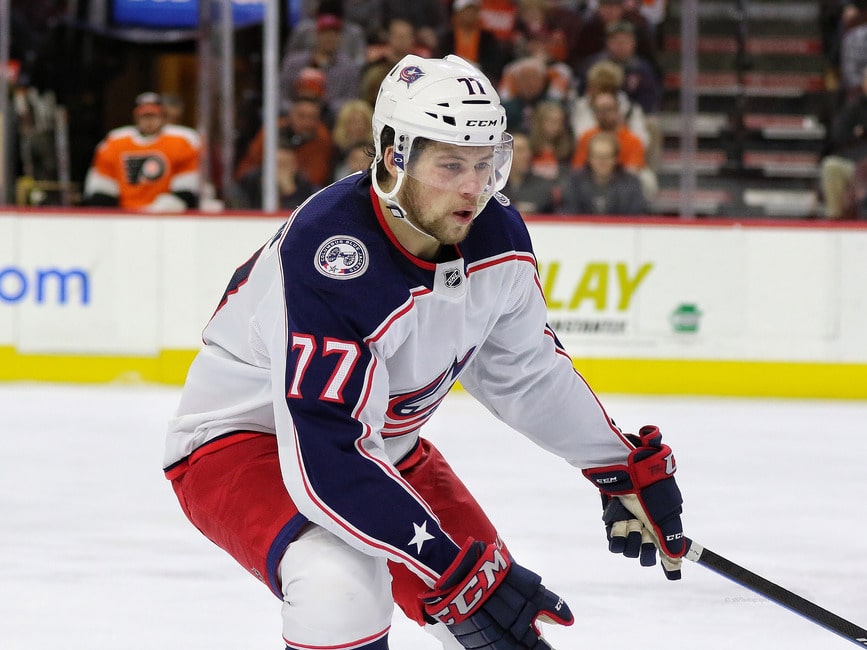 Anderson can meanwhile realistically help out both special teams. He had seven power-play points as recently as 2018-19, which would have been good enough for fifth-place on the Habs last season, if you exclude the departed Domi (11). Of course, Domi was given roughly a minute more of power-play ice time per game, but just an average of two seconds shorthanded. As such, Anderson is an undeniable upgrade over Domi, just on the opposite wing, where the Habs badly needed bodies. If Anderson's shoulder holds up, the elbow grease he's expected to contribute will help him carve out a niche role on the right… and make quite the positive impact all the while.
---
---