On the plus side, the Montreal Canadiens' log jam on the defensive corps' left side won't last, one way or another.
Newly fortified with the acquisition of Joel Edmundson from the Carolina Hurricanes, it also features the likes of rookie Alexander Romanov in theory and incumbents Ben Chiarot and Brett Kulak. Kulak may very realistically be traded for cap space, with the Canadiens up against the ceiling and two roster spots still to fill.
Canadiens' Expansion Conundrum
Even if that's the case, it really only solves one problem. The other comes in the form of the Expansion Draft next offseason. Logically speaking, general manager Marc Bergevin should seek to protect seven forwards and three defensemen (and one goalie) as opposed to eight skaters.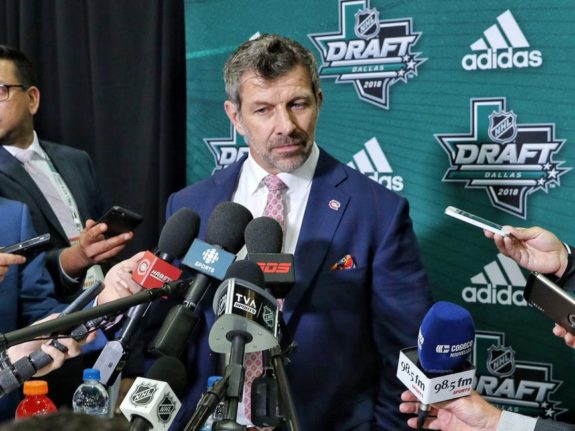 It just makes more sense mathematically, to protect 10 skaters instead of 8. However, with the acquisitions of Tyler Toffoli and Josh Anderson and the re-signing of Brendan Gallagher, the Habs simply have a lot of real estate to cover in terms of forwards. There's also Jonathan Drouin and Jesperi Kotkaniemi, to drive the point home (although Nick Suzuki wouldn't have to be protected as a second-year player).
On defense, due to his no-movement clause, Jeff Petry absolutely has to be protected. However, he would admittedly be a no-brainer, even if that weren't the case. It's just as easy of a decision regarding Shea Weber, whose acquisition from the Nashville Predators for P.K. Subban is Bergevin's legacy. Even if it might make sense from a financial standpoint for the Canadiens to at least dangle Weber's $7,857,143 cap hit (until 2026), it's not going to happen. Especially not when Bergevin has signaled an intent to make noise next playoffs and presumably the following season, after an impressive offseason.
So, that leaves one spot for Edmundson, Chiarot, Kulak and Victor Mete (limiting the list to NHL regulars for the sake of simplicity). Even if he stays this coming season, Kulak likely wouldn't be protected as Bergevin conceivably acquired Edmundson to replace him opposite Petry on the second pairing. Ditto for Mete, who had been considered untouchable just a few short seasons ago.
Chiarot vs. Edmundson
It realistically is a choice between Chiarot and Edmundson, even if they do each have no-trade clauses (which don't have to be respected for Expansion Draft purposes). And, while backup Jake Allen might be tempting to the Kraken, neither Edmundson nor Chiarot should be considered slouches for what they bring to the table, especially if the expansion team meets its goaltending needs via other teams.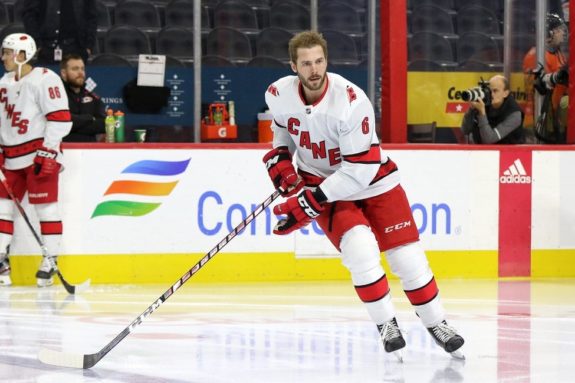 For example, Chiarot is coming off a season in which he largely silenced doubters with new career highs in goals and points, playing on the first pairing. While he doesn't necessarily project as a top-pairing defenseman, barring somewhat of an unexpected emergence on the part of a soon-to-be 21-year-old Romanov, he's the best the Habs have got. To be clear, there would be far worse things in the mind of Kraken general manager Ron Francis than a second-pairing d-man who can play above his head every once in a while.
For his part, Edmundson tied his seven-goal career high last season and reached a new one in points (20). He's also 27 compared to Chiarot's 29 years of age. In terms of size, you may have to give the edge to Chiarot (6-foot-3, 225 pounds compared to Edmundson's 6-foot-4, 215). Regardless, they play similar styles as stay-at-home defensemen, with Edmundson scouted as keeping his game simpler with fewer mistakes, presumably at the expense of the (slightly) extra offense Chiarot seems to provide.
Chiarot the Likely Odd Man Out
The simple fact of the matter is Bergevin didn't sign Chiarot for his point production. It's a nice-to-have, like rain on a really hot day, but, if not, that's why God invented sprinkler systems… or Edmundson in this case. Like the Allen acquisition evidenced, the goal is to insulate Price as much as possible, so defense is the name of game.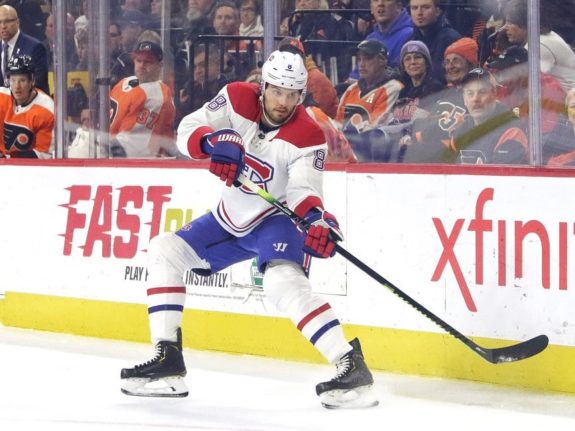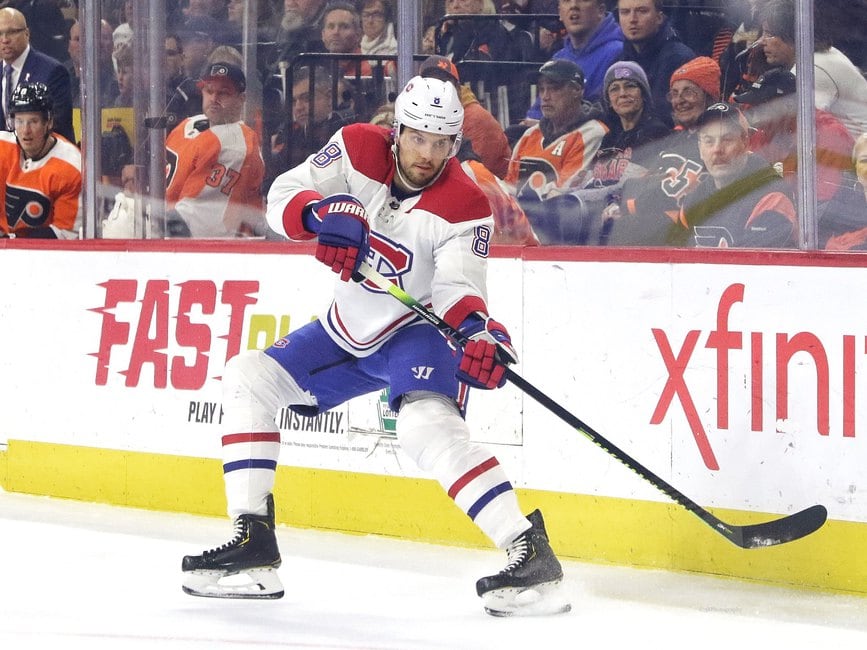 Obviously, Chiarot is far from a liability and it remains to be seen how Edmundson fits in a Habs jersey, but the protection slot is likely Edmundson's to lose. In fact, it makes sense that Bergevin would have acquired him as a redundancy specifically with the Expansion Draft in mind, so to potentially replace two players, Kulak and Chiarot, in as many seasons.
Granted, the Canadiens would be losing a guy who has proven himself capable of playing with Weber. However, Chiarot's far from the ideal in that category. It would be like eating fast-food instead of going to a sit-down, family restaurant. It does the job. It may even be tasty, but there is a theoretical third option to make something even healthier at home. Considering Romanov and Mattias Norlinder are in the pipeline that's the route the Habs will hopefully take eventually.
For now though, Chiarot is also older than Edmundson. He would also have only a single season left under contract compared to three more on the part of Edmundson, each possessing the same $3.5 million cap hit. So, ultimately, the Canadiens could be losing Chiarot for nothing in 2022 anyway.
As a result, Chiarot's the's the safe bet to be exposed, even if Bergevin would likely love to keep them both, jam on the left side be damned. There's still a good chance he does, to be clear. There are no guarantees Chiarot would get selected, even if by all appearances there are that he'll be the odd man out next summer.
---
---