With Joel Edmundson now signed, Montreal Canadiens general manager Marc Bergevin must logically shift his attention to at least one other defenseman. No one but presumably Bergevin knows who for sure, though.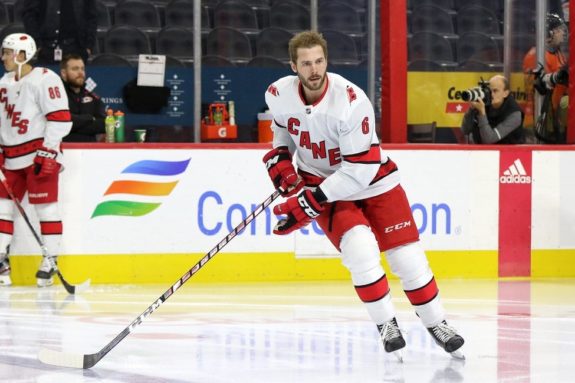 It's not someone to sign, either. Rather, it's a Habs defenseman who must be traded to clear up the clog on the left side, with no fewer than eight left-handed shots currently with the Canadiens right now. Here they are ranked, in terms of how likely Bergevin is to part with each of them:
8. Ben Chiarot
The Ben Chiarot signing last summer was met with trepidation by many Habs fans who saw it as a potential repeat of the Karl Alzner acquisition. However, instead of being demoted to the American Hockey League like his predecessor, Chiarot found a home alongside Shea Weber on the top pairing.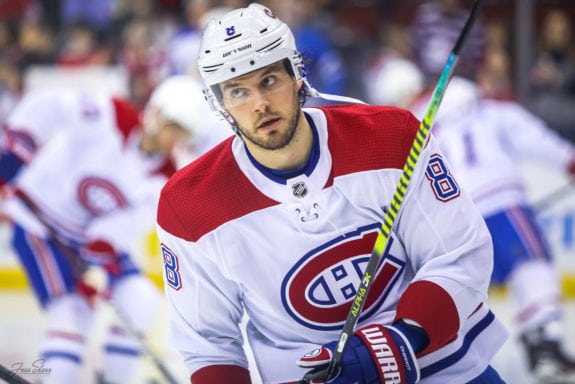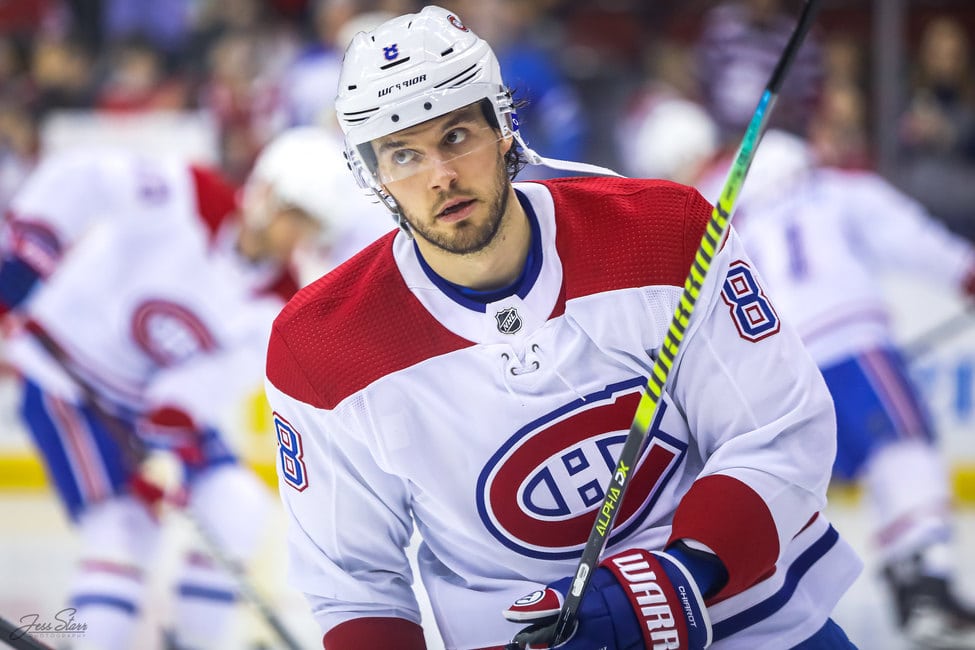 If anything, the acquisition of another hard-hitting defenseman like Edmundson (reportedly with the same $3.5 million cap hit) reinforces how happy Bergevin was with the signing. While Chiarot isn't the ideal candidate to play beside Weber, he's proven himself capable of contributing at both ends of the ice, with a career-high nine goals and 21 points.
In the absence of an established alternative, Bergevin has no choice but to keep Chiarot in the fold, not like he would want to trade him anyway.
7. Alexander Romanov
If Chiarot is the Habs' No. 2 defenseman of the present, even if only by default, Romanov is the position's future, even if only in hope. After all, he projects as great, mobile puck-moving defenseman, which is just what Weber needs.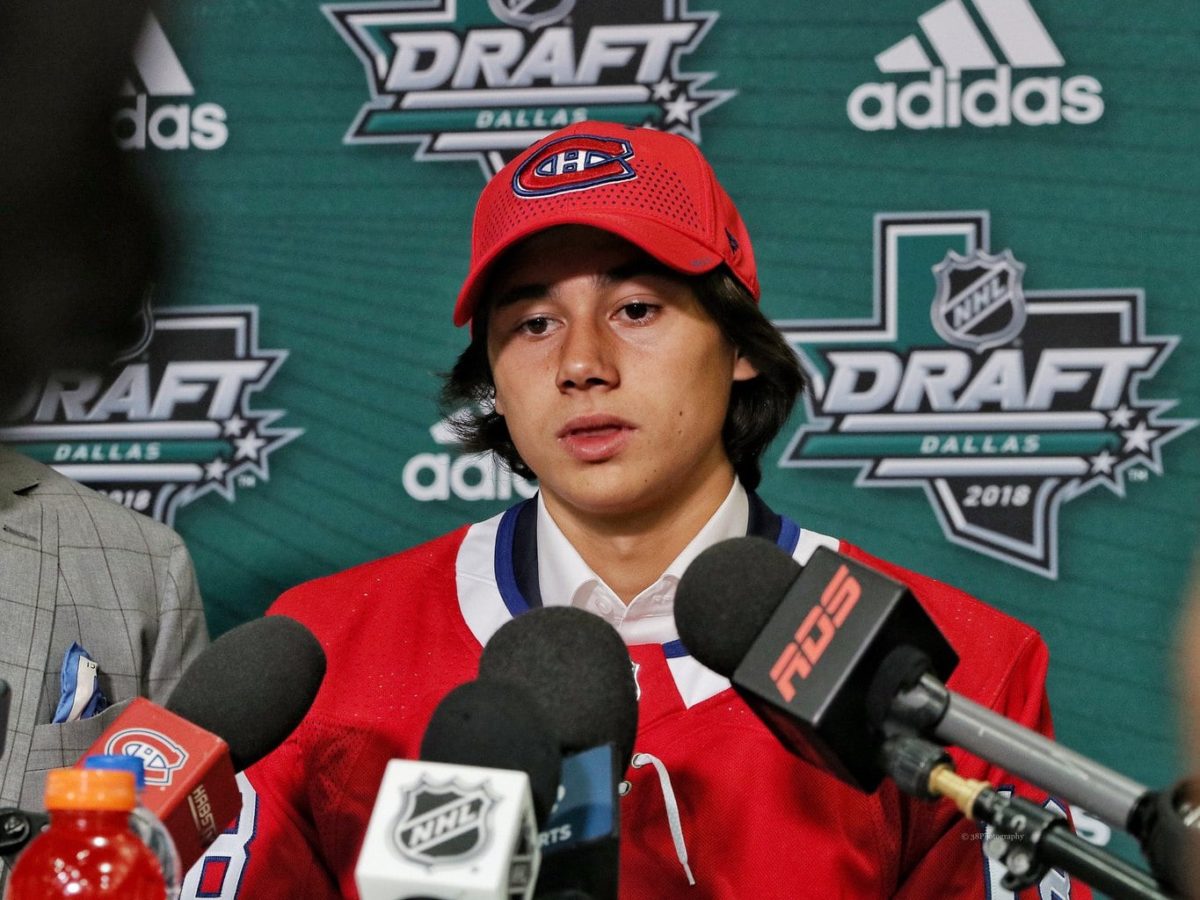 The Canadiens went off the board to select Romanov at No. 38 overall in 2018. His play since then has vindicated them to a certain extent as he's earned comparisons to Drew Doughty. It would be hard for Romanov to live up to them, but there's no way Bergevin moves the young defenseman at this point without having seen him in action during the regular season to witness his potential in NHL action firsthand.
6. Karl Alzner
It's unfortunately wishful thinking to believe the Canadiens can rid themselves of Alzner's contract at this point.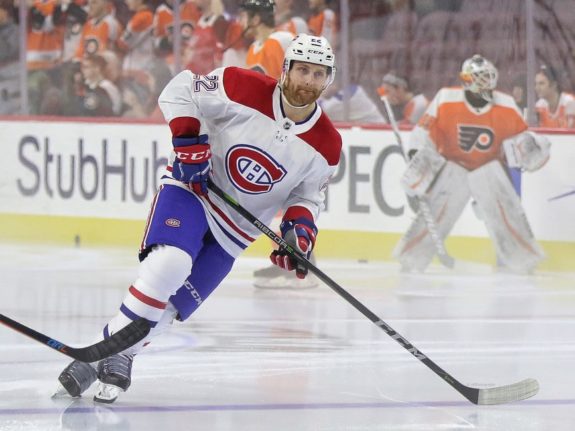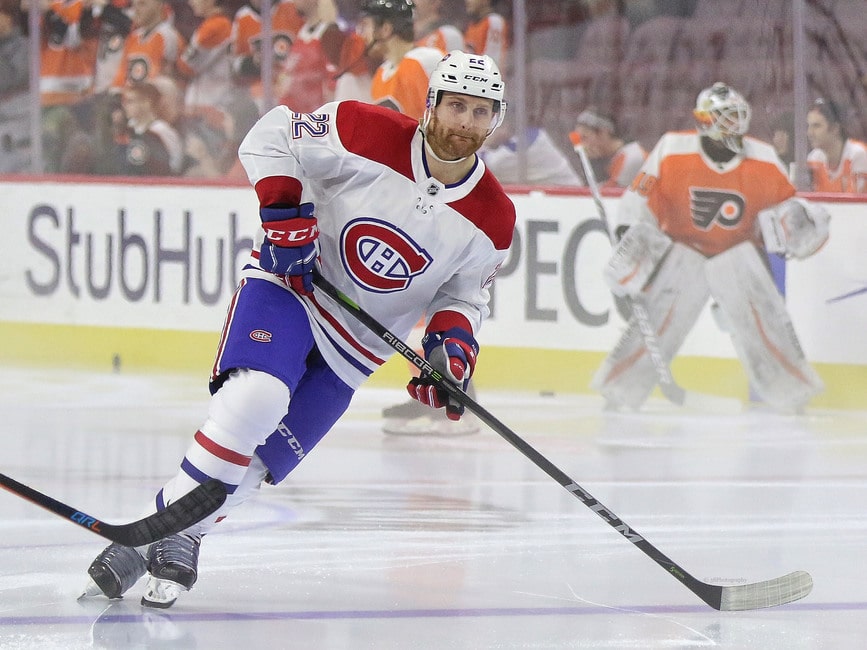 Alzner may love to waive his no-trade clause. However, it takes two teams to tango. The fact that he's got two years left on his deal with a cap hit of $4.625 million at age 32, having been an AHL mainstay since 2018-19, would be enough to scare any potential suitors away for good reason.
From a financial perspective, buying Alzner out simply isn't a realistic option either. So, he's likely not going anywhere but back to the minors, with the Habs taking the $1.075 million in cap relief.
---
---
5. Otto Leskinen
Currently on loan to Kalpa Kuopio in the Finnish Liiga, Otto Leskinen appeared in five games for the Habs this past season. That's the only reason he's included on this list, because he is for all intents and purposes destined for the AHL as a depth option in case of injury.
There's simply no reason for Bergevin to move the 23-year-old at this juncture. Leskinen doesn't really contribute to the logjam on the left and he still has upside as an offensive defenseman. He's staying put with the Laval Rocket, once he returns from Finland, presumably for the start of the next North American season.
4. Gustav Olofsson
It's a similar situation for Gustav Olofsson, in that he got in a handful of NHL games in 2019-20 but still projects as a depth option and little more. The difference is Olofsson is a few months away from turning 26 and the Habs, who acquired him from the Minnesota Wild for William Bitten two years ago, probably have a good idea of what they have in him at this point.
If Olofsson hasn't established himself within the organization as an NHL defenseman yet, he likely won't. However, like Leskinen, he's got one year under contract before he becomes a restricted free agent. Moving him would be bad asset management. As he's a depth option, trading him won't address a need. So he stays.
3. Xavier Ouellet
To his credit, Xavier Ouellet played in all 10 Canadiens postseason games, which is noteworthy because he only played in 12 all regular-season long. He did a decent enough job, getting 14:38 on average in ice time, which was actually more than Victor Mete (12:30), who he actually pushed to the right side, opposite the latter's natural position. More to the point, Ouellet wasn't exactly noticeable, which is a sign of a depth defenseman doing his job.
That's just it, though. Ouellet's ceiling as a third-pairing, arguably seventh defenseman is clear. Whereas Olofsson is 26, Ouellet is 27. Ouellet, who was bought out by the Detroit Red Wings a few years ago despite having been a highly touted second-round pick once upon a time, is unlikely to surprise to the upside all of a sudden. He's also a free agent, albeit a restricted one, so he's more likely than Olofsson or Leskinen to not return.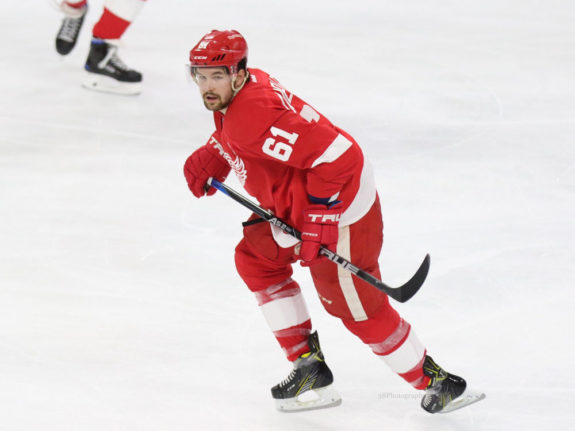 However, Ouellet was re-signed by the Habs to a one-year deal last summer despite having played out his 2018-19 season in similar fashion, as primarily an AHL defenseman. The Habs must see value in him in that role. The smart money is on him getting re-signed again.
2. Victor Mete
Normally a left-handed shot, Mete got pushed to the right side these past playoffs, which gave him the opportunity to display a certain versatility. However, he also got pushed to the right… by Ouellet of all players. The perception is such that Mete's future with the organization is in jeopardy, seeing as he is a puck-moving defenseman who has failed to produce much offense.
Mete's still just 22 and his future is relatively bright. However, there just may not be room for the restricted free agent anymore, if a guy like Romanov makes the team out of training camp. And, like with Romanov, it would be in the best interest of Mete's development to play him regularly. Even if Mete were to be pushed permanently to the right, the Habs also have Cale Fleury and Noah Juulsen to worry about, both of whom are actually right-handed shots. All in all, it makes sense in almost every way (but one) that Mete would be on the trading block…
1.Brett Kulak
Following a relatively impressive playoffs, Brett Kulak's value is probably at its highest. So, he would be easier to move than Mete and fetch Bergevin something quasi-worthwhile in return, like a mid-round draft pick. Furthermore, from a cap-space perspective, he simply takes up more than Mete is projected to, roughly twice as much at $1.85 million.
The Habs are clearly better off with Kulak as a third-pairing defenseman rather than Mete (assuming he, Chiarot and Edmundson make the roster, with Romanov sent to the AHL). In such an instance, they could technically keep both him and Mete, but with Fleury and Juulsen also in the picture on the opposite side, someone will likely go on the left.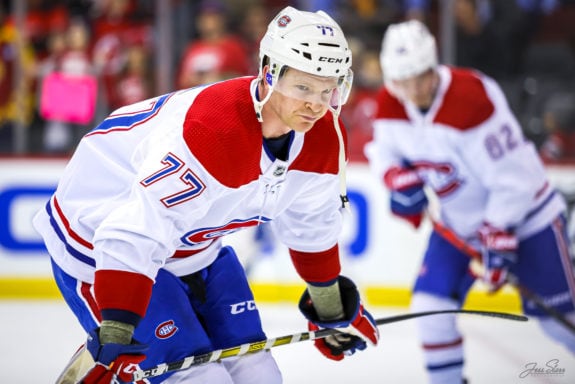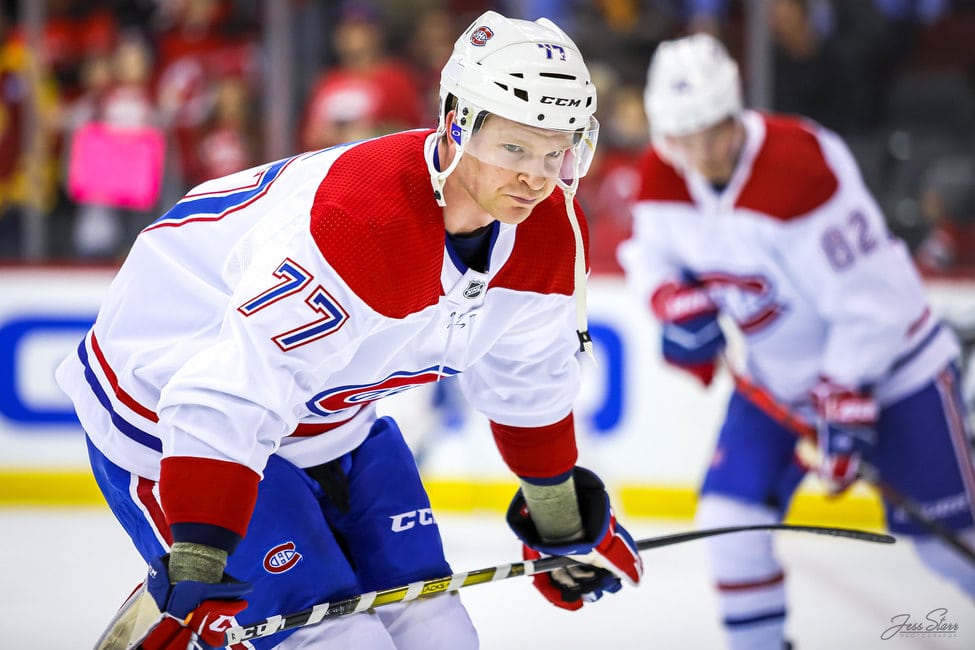 It's probably Kulak for the simple reason that the Edmundson and Jake Allen acquisitions have eaten up a fair amount of Bergevin's cap space ($7.85 million between the two of them). Kulak's hit isn't so big that it would turn off potential trade partners, and getting it off the Habs' books could mean the difference between missing out or landing the scoring winger the Habs so badly need via free agency.
In other words, even though Kulak played well beside Jeff Petry these past playoffs on the second pairing, Bergevin didn't just sign Edmundson to a $3.5 million per year deal to play on the third. He effectively signed him to be Kulak's replacement.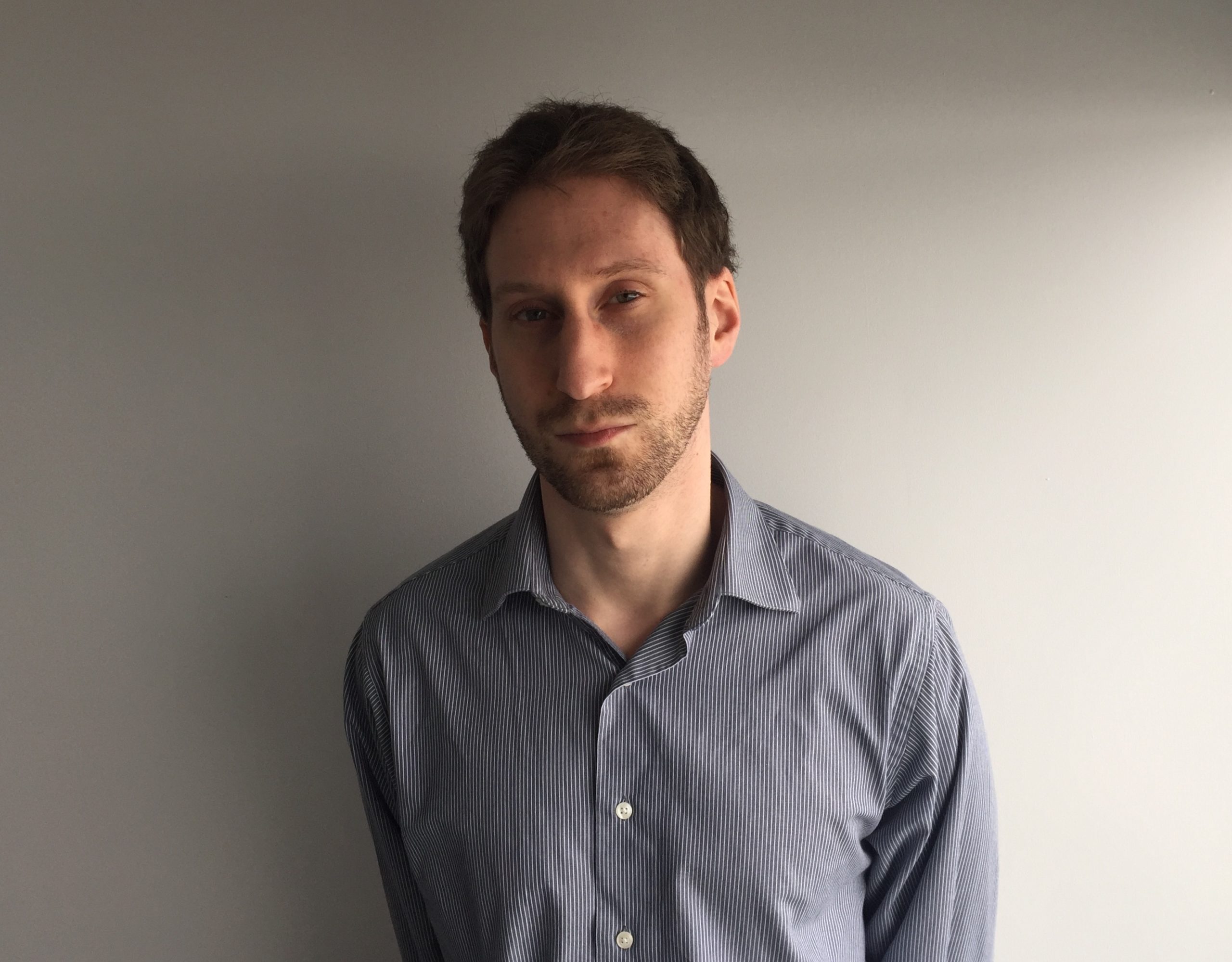 After 10 years of writing hockey, Ryan decided it was as good a time as any to actually join The Hockey Writers for the 2014-15 season. Having appeared as a guest on such programs as CBC Radio One's Daybreak, Ryan has also written for the Montreal Gazette and Bleacher Report and worked for the NHL itself and his hometown Montreal Canadiens. He currently writes about all things Habs for THW, with it being a career highlight for him to have covered the 2021 Stanley Cup Final as a credentialed member of the press.