If there's one thing Marc Bergevin's latest deal for Joel Edmundson tells you, it's that the Montreal Canadiens general manager is not done this offseason.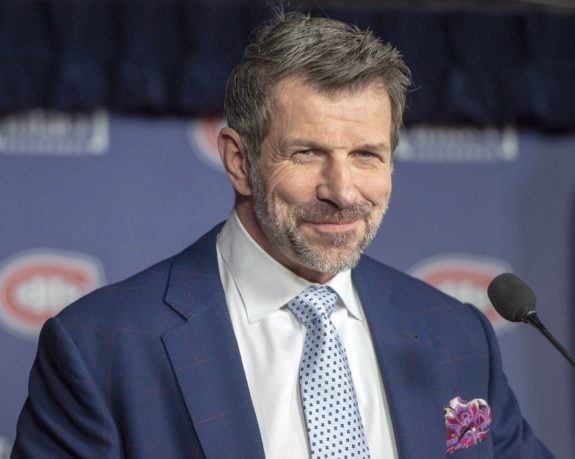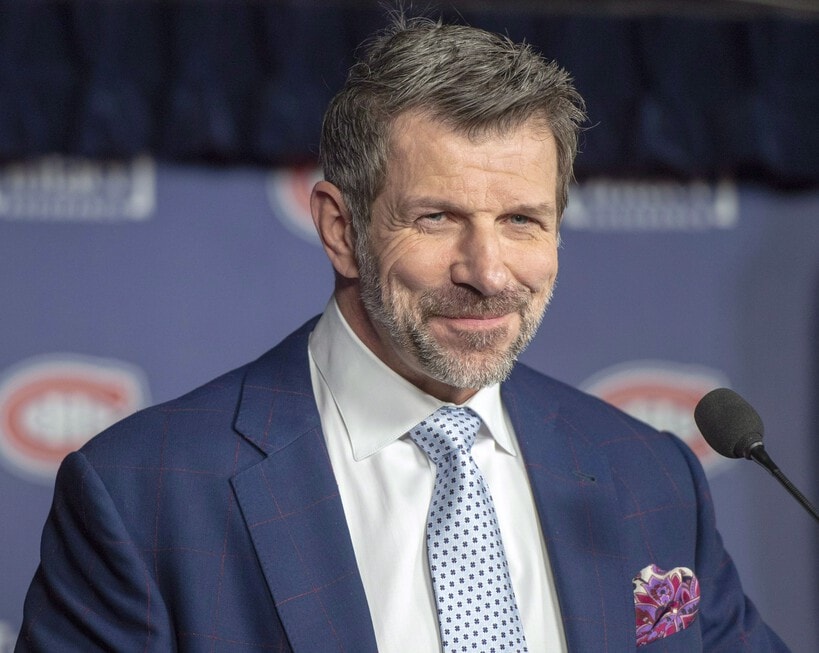 Admittedly, that's in small part because Edmundson is an unrestricted free agent defenseman. So, Bergevin would at the very least have to re-sign the guy for it to move the needle even in the slightest way regarding the Habs' chances at both qualifying for next season's playoffs and improving on their six-game, first-round defeat this summer.
Low-Risk, Medium-Reward Deal for Edmundson
As it stands, the deal is of the low-risk variety. All Bergevin gave up was a fifth-round pick to acquire Edmundson's right, with just a single of his fifth-round picks, his first in 2012, having reached the NHL (Charles Hudon).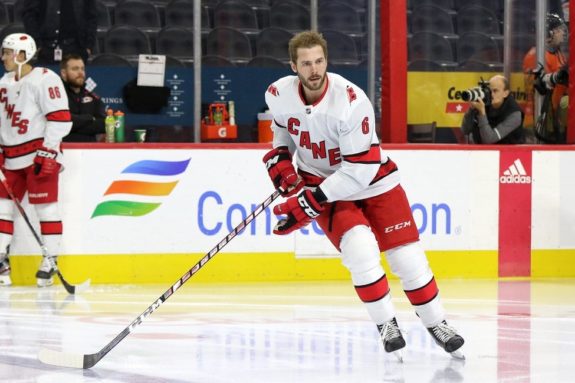 Of course, it should be noted the jury is still out on Bergevin's most recent picks. Nevertheless, Brendan Gallagher, who was a fifth-rounder too, was clearly the exception and not the rule (even if there were an abnormally high number of fifth-round picks that panned out in his 2010 draft year as impact players).
It's a medium reward, to be clear. The 27-year-old Edmundson is a big body at 6-foot-4, 215 pounds. He brings a physical presence on the left side the Habs have arguably been lacking since Alexei Emelin got selected in the NHL Expansion Draft, with the Habs reportedly wanting him back immediately after the fact.
Edmundson is the better player, for the record (he's also better than Karl Alzner, to be clear). Offensively speaking, Edmundson and Emelin are similar, with Edmundson scoring a career-high 20 points in 68 games this past season. Defensively, Edmundson projects as superior though. However, like Emelin was once upon a time, it's important, if Bergevin does successfully sign him, he's not played beyond his capabilities as a second-pairing defenseman (at the highest).
The issue is Edmundson just made $3.1 million as a member of the Carolina Hurricanes. While that money was by most accounts well-earned, Bergevin will presumably be once again dipping into what was once a decent-sized reserve of cap space to give him a raise, when he's now on the hook for backup Jake Allen's $4.35 million. If he, Max Domi and Victor Mete are re-signed to market-value deals, that doesn't leave much cap space left.
Edmundson a Luxury Habs Can't Afford
While Allen is a worthwhile investment and Edmundson is far from a money pit, he's not exactly what the Canadiens need most. He's more of a luxury the Canadiens can't afford, when instead they need a mobile defensemen to alleviate some of the pressure off Shea Weber… still.
If the Canadiens are going to fill that hole (or any of the others that remain) someone will have to go. After all, there's an undeniable logjam forming on the left side comprising of Ben Chiarot, Brett Kulak and Victor Mete.
Granted, Mete was pushed to the right side during the playoffs. Even if the Habs keep the status quo intact, they've also got the left-handed Alexander Romanov, who'll presumably be fighting for one of the top three spots. He may project as the perfect partner for Weber, but it makes little sense to rush him and hope for the best. And, yet, if Bergevin re-signs Edmundson to the ~$3.5 million he'll likely command (instead of devoting it to a puck-moving defenseman), there just won't be any space both cap-wise or on the roster.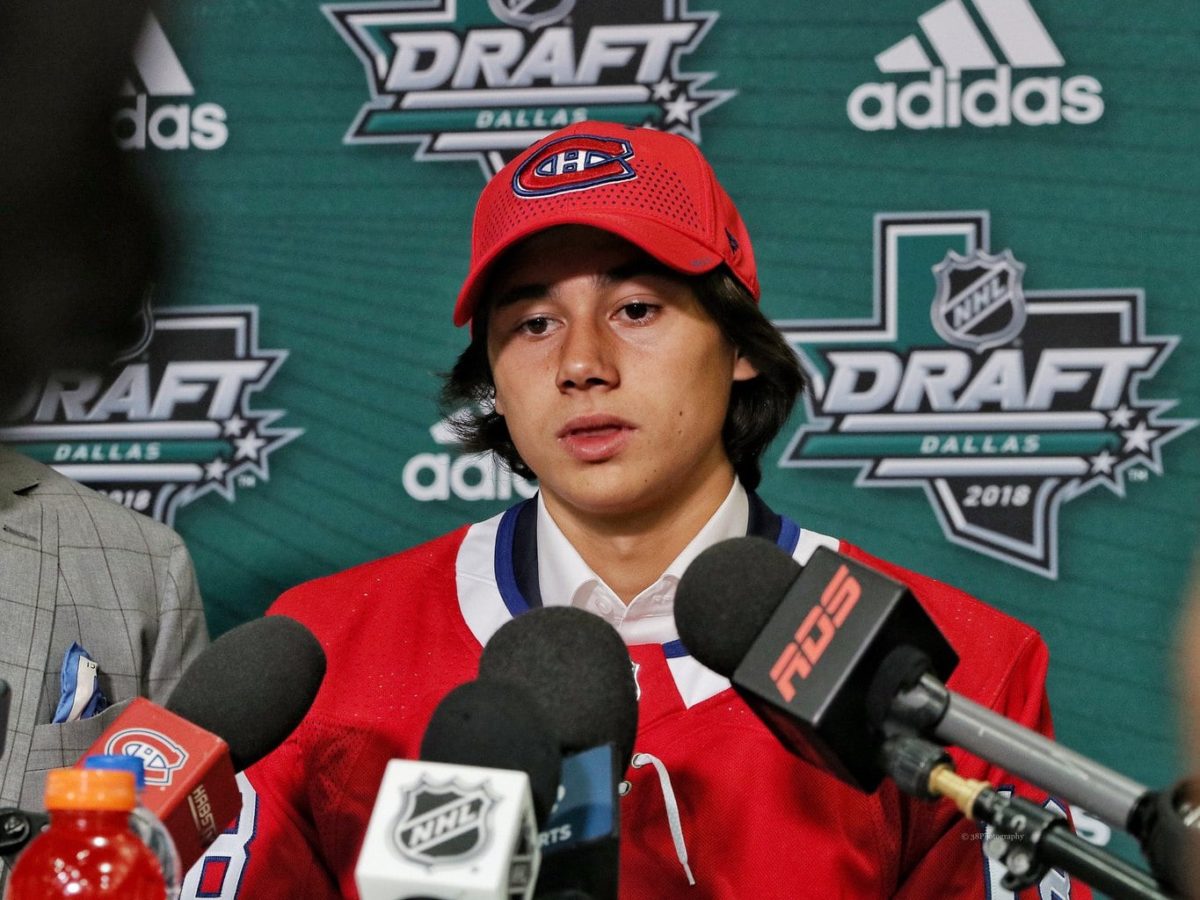 So, Bergevin gets a decent mark for the Edmundson acquisition in principle, but his overall work this offseason remains incomplete. Considering it's theoretically just started, he at least has the time left to work out his roster and deserves the benefit of the doubt, as he's clearly been hard at work up to now. Trading for Edmundson unfortunately complicates matters more than it solves problems, but Bergevin can still pull a rabbit out of his hat. By sheer definition, it's just going to be tricky, though.
---
---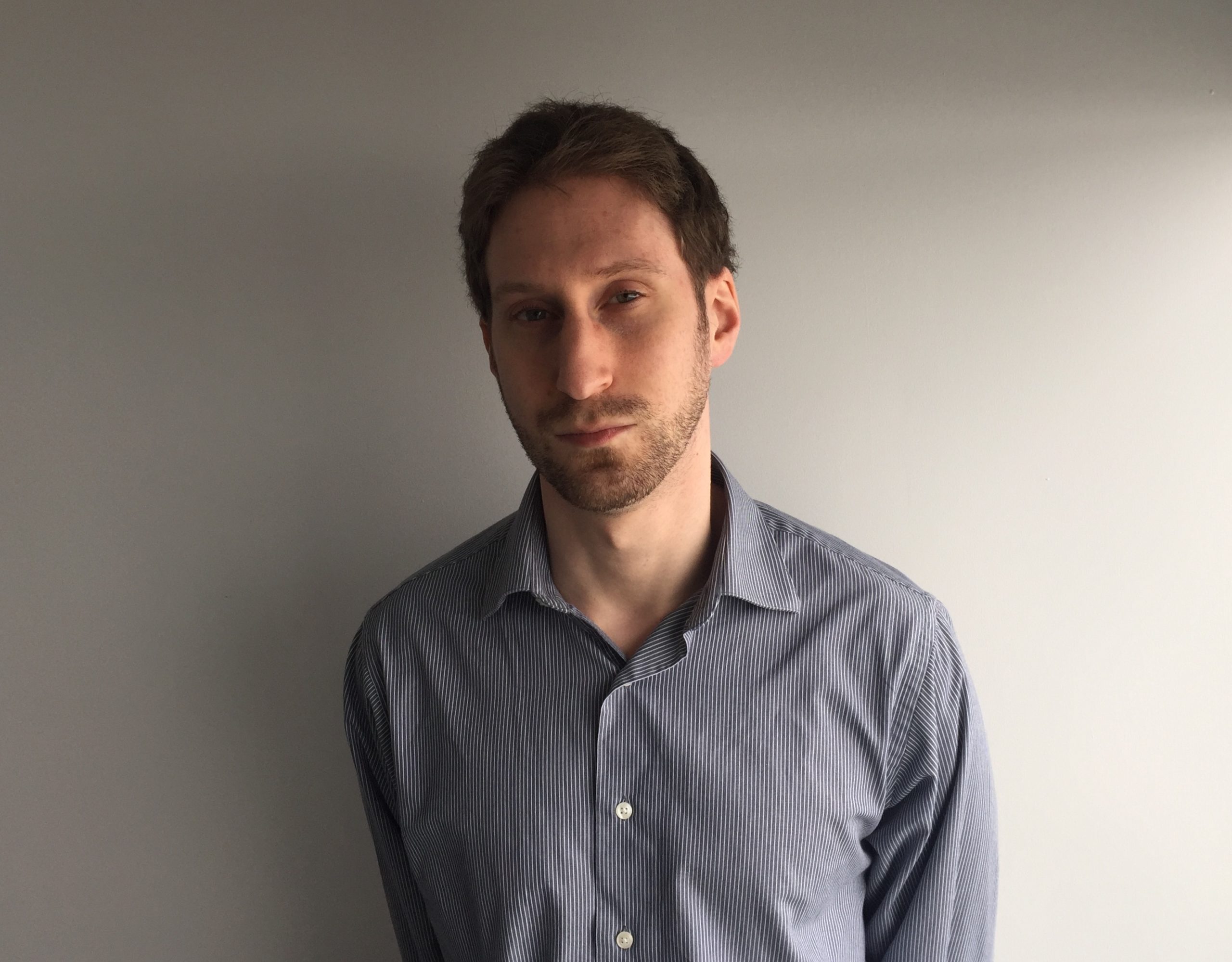 After 10 years of writing hockey, Ryan decided it was as good a time as any to actually join The Hockey Writers for the 2014-15 season. Having appeared as a guest on such programs as CBC Radio One's Daybreak, Ryan has also written for the Montreal Gazette and Bleacher Report and worked for the NHL itself and his hometown Montreal Canadiens. He currently writes about all things Habs for THW, with it being a career highlight for him to have covered the 2021 Stanley Cup Final as a credentialed member of the press.