Two "Original Six" prospects starting the season in Europe made the news. One revealed some interesting facts during an interview while the other playing solid defense for a Russian powerhouse. Also, a special talent is heading to Sweden as he prepares for a unique junior season.
Vejdemo Gives Interesting Interview
Lukas Vejdemo is one of four NHL prospects who have been loaned to Södertälje SK, in Sweden's HockeyAllsvenskan, including the Edmonton Oilers' top defensive prospect Evan Bouchard. Vejdemo, who scored a goal in seven NHL games for the Montreal Canadiens last season, has yet to make his debut for the squad. However, he revealed some interesting tidbits during a recent interview with Hockeypuls in his native country.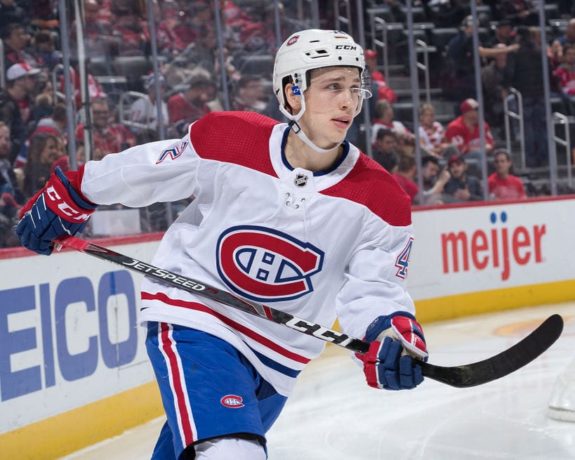 He shared how strange the 2019-20 regular season ended for him as he went playing for the Canadiens, then the Laval Rocket in the American Hockey League (AHL) to being back home in Sweden in one week. He said that he was told he was going to be part of the training camp prior to the Stanley Cup playoffs and would be given a chance to make the postseason roster. However, at the last minute, the team changed their mind and he remained in Sweden.
Vejdemo disclosed that it was the Canadiens who pushed for him to sign a new contract with the team so he could be loaned to SSK quickly. His plan is to play in Sweden's equivalent to the AHL until NHL training camps open in early December.
Rykov Off to Great Start
New York Rangers defensive prospect Yegor Rykov's Kontinental Hockey League (KHL) season has gotten off to an impressive start. He has two assists in six games for CSKA Moscow, the top team in Russia.
In CSKA's most recent game, a 2-1 overtime win over Barys Nur-Sultan, Rykov logged 17:39 of total ice-time. He also had 5:21 of time on attack, which led all skaters in the game.
Rykov was originally drafted by the New Jersey Devils in the fifth round (132nd overall) of the 2016 NHL Entry Draft. He was acquired by the Rangers in a 2018 trade for Michael Grabner and signed his entry-level contract in 2019. The left-handed defender made his North American debut this past season. He scored two goals and 11 points in 27 AHL games for the Hartford Wolf Pack.
Bedard Heads to Sweden
It is not just NHL prospects heading to Europe this fall, as we now have a Western Hockey League (WHL) prospect making the trip overseas. News broke on Monday that forward Connor Bedard is heading to Sweden to workout with HV71's U18 team.
The highly skilled forward is expected to play his first season in the WHL with the Regina Pats once it kicks off. Bedard was the first player to ever be granted exceptional status in the WHL, meaning he could play a full season at the age of 15. Only six other players in Canadian Hockey League (CHL) have earned this status, including John Tavares, Aaron Ekblad and Connor McDavid. He is not eligible for the NHL Entry Draft until 2023, but he is considered the best player in the world born in 2005.
Bedard is just going to practice with HV71 and not play in any games for them. He will return to the Pats once their training camp starts, but if there is a delay to the start of the WHL season, he will be able to start playing in games.
Prospect of the Day – Ozzy Wiesblatt
We are going to stay in the WHL for today's Prospect of the Day. Heading into next month's Entry Draft, Wiesblatt is ranked 19th among North American skaters by NHL Central Scouting. He checks in as the eighth-best player in the WHL and 60th overall in Larry Fisher's final draft rankings.  
Related – THW's 2020 Draft Guide
After helping the Prince Albert Raiders to the 2019 WHL championship, Wiesblatt was promoted to the top line for the 2019-20 season. He thrived in his new role with 25 goals and 70 points in 64 games, finishing second on the team in scoring.
His two biggest attributes are his speed and aggression. He has elite acceleration to create separation on the ice. However, he is no slouch in close quarters either as he has zero problems fighting through traffic to get to the open areas of the ice. He has an impressive shot and can easily set up his teammates. He used these skills to excel on the power play with 10 goals and 27 points while on the man-advantage.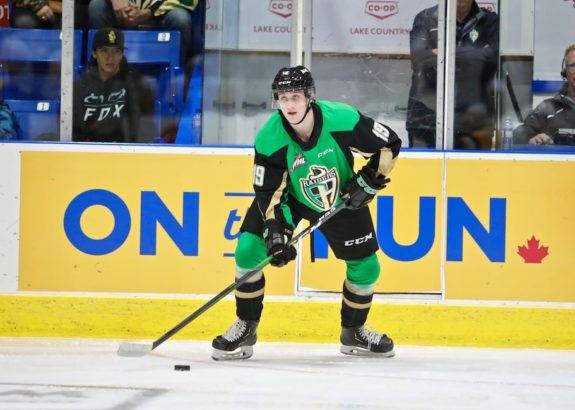 When he doesn't have the puck, he is a relentless forechecker and plays well defensively. He enjoys getting under his opponents' skin and pushing buttons, yet he does it with discipline as he only racked up 36 penalty minutes this past season.
Our own Dayton Reimer feels that he can be the type of NHL player that you hate unless he is on your team.
Wiesblatt doesn't have the high potential many of his peers offer, but that doesn't mean he won't become a successful NHL player. He'll likely end up as an agitating, middle-six forward who can specialize on the power play and penalty kill. He is exactly the type of player the NHL is trending towards, thanks to the success of Matthew and Brady Tkachuk. There will be plenty of teams looking to add him on draft day.
If Wiesblatt is to excel at the type of game the Tkachuk brothers play, he will need to bulk up and add some strength to survive the rigors of the pro game. At just 18-year-old, he has plenty of time to make these needed improvements. Whichever team drafts him is going to get a player who never takes a shift off and could become one of the most popular players on their roster.
---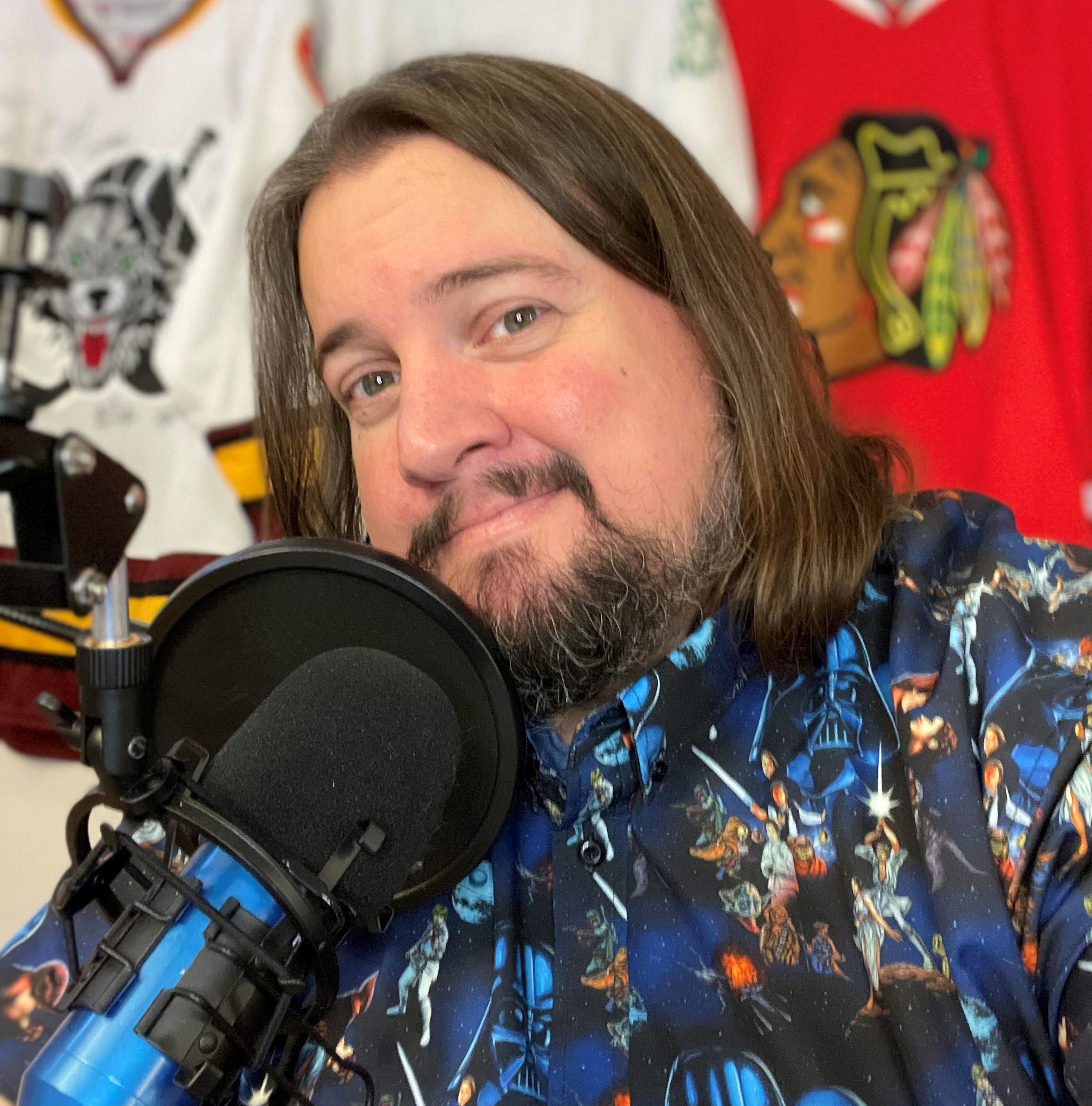 Greg Boysen has been writing about the Chicago Blackhawks since 2010 and has been a site manager for both FanSided and SB Nation. He has been published in The Hockey News and was fully credentialed for the 2013 Stanley Cup Final. Among his various roles with The Hockey Writers are covering the Blackhawks, the AHL, writing the daily "Today in Hockey History" column, serving as a copy editor, and appearing and hosting multiple YouTube shows, including Blackhawks Banter. He is credentialed with the Chicago Wolves, Rockford IceHogs, and Milwaukee Admirals, while also being a regional scout for the NAHL. And, just because his plate isn't full enough, Greg hosts trivia in the Chicago area two nights a week. For interview requests or to provide topic suggestions, follow Greg on Twitter and reach out.