The Montreal Canadiens may have finished 24th in the overall standings in 2019-20, but they nevertheless ended up as one of the top three Atlantic Division teams, making the playoffs in unexpected fashion.
There's little reason why the Habs can't do it again in 2021. In fact, there are several reasons why they are poised to improve on their performance and reach Round 2, at least:
3. Price Is Better Insulated
When you think "Canadiens," your mind almost inevitably turns to the face of the franchise, Carey Price. Since general manager Marc Bergevin took over in 2012, promptly re-signing Price to a six-year, $39 million extension, his strategy has always revolved around him, almost to a fault.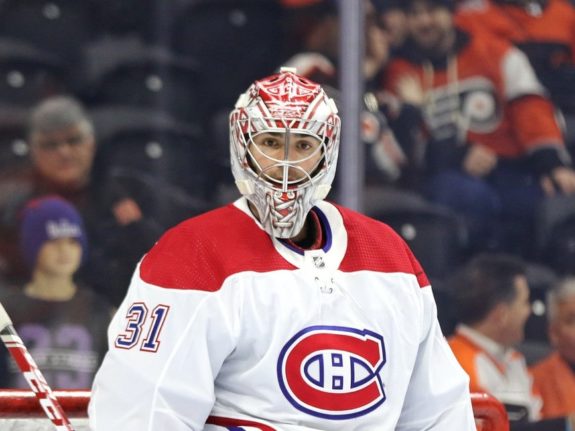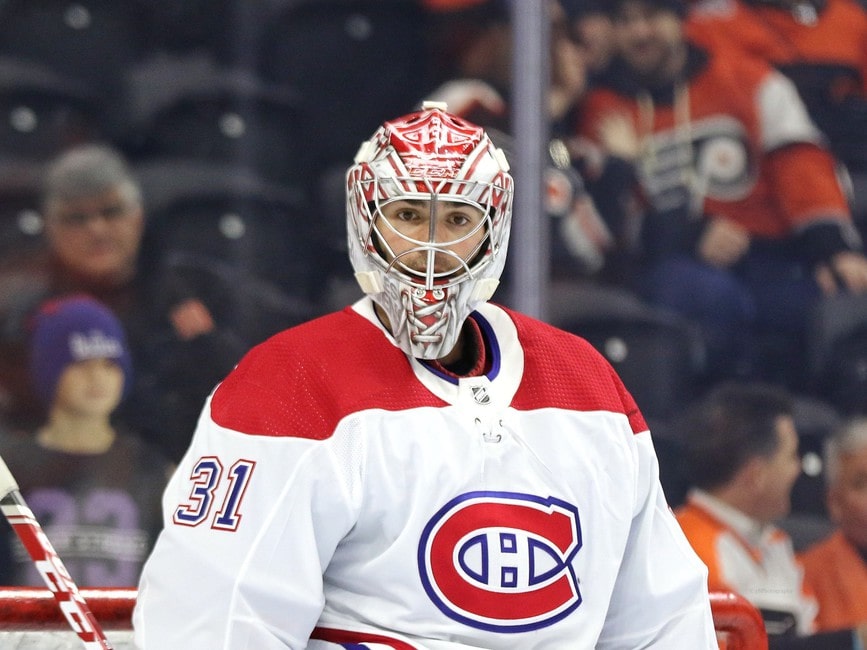 For example, think back to 2015-16, when Price got injured and played only 12 games. Despite a historic 9-0 start to the season, the Canadiens missed the playoffs altogether, with Bergevin blaming the failure on the injury. Keep in mind, Price went down in late November and the Habs had plenty of time to regroup, especially due to the strong start, but Bergevin ultimately acquired only Ben Scrivens to replace Price and help salvage the season.
Scrivens will go down in history as just one in a long list of goalies to play below Price on the depth chart under Bergevin. None have come close to being the same caliber of goalie as the newly acquired Jake Allen projects on paper.
Allen is coming off a season in which he posted a career-best .927 save percentage and 2.15 goals-against average, going 12-6-3. As a former No. 1 goalie with the St. Louis Blues and at just 30 years of age, Allen can theoretically shoulder a large degree of the load, having played as much as 61 games in the past.
While Allen lost the starter's job to Jordan Binnington, he found his niche as the one of the best backups in the NHL last season in the process, a trend that will hopefully continue into next season. If it does, it will give Price, who has consistently played over 60 games, that 1B he needs, allowing head coach Claude Julien to rest him more, which is key.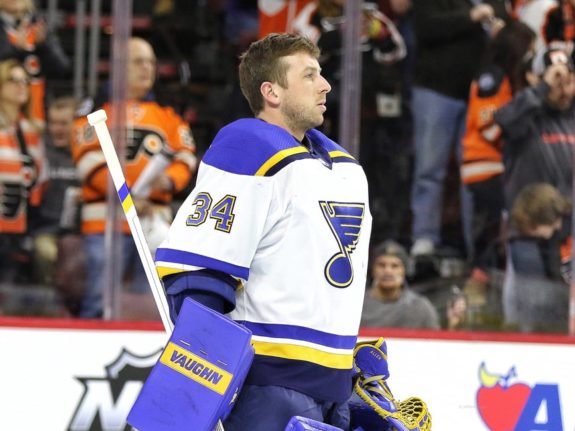 After the five-month hiatus, Price followed up a mediocre regular season (.909 save percentage) with an elite postseason performance (.936). It's unlikely he can keep up that pace over an entire season, especially at age 33, but the Canadiens are at least giving him every opportunity to put his best foot forward.
Combined with the acquisition of the physical Joel Edmundson on the back-end (and incumbents Shea Weber and Ben Chiarot), Price is in position to have his best campaign in at least a handful of seasons. And where Price goes so too do the Canadiens.
2. Improved Offense
The expression immediately above admittedly didn't ring as true as one would like this past postseason. The Canadiens as a whole played great, upsetting the Pittsburgh Penguins in the play-in round and pushing the darkhorse Philadelphia Flyers to six games in Round 1.
However, in spite of Price's previously mentioned heroics, the Habs were able to score just 2.3 goals per postseason content, which put them at No. 17. To put that in perspective, traditionally only 16 teams reach the postseason in the first place.
So, Bergevin had some work to do, especially at right-wing, where the Canadiens had Brendan Gallagher and not much else. While a lateral move in terms of production, he understandably traded left-winger Max Domi (and a third-round pick) to the Columbus Blue Jackets for power-forward Josh Anderson, adding depth to the opposite side.
The seven-year, $38.5 million contract Bergevin then signed Anderson to failed to make as much sense, unfortunately. Based on the money Anderson got, it appeared as though Bergevin had been closing the book on his team's offseason improvements, when in reality he just moved the same production to right-wing.
Granted, part of Anderson's allure is the space he creates for teammates. However, all alone, he was never going to be the answer, which Bergevin seemed to acknowledge by then surprisingly signing free-agent Tyler Toffoli as well.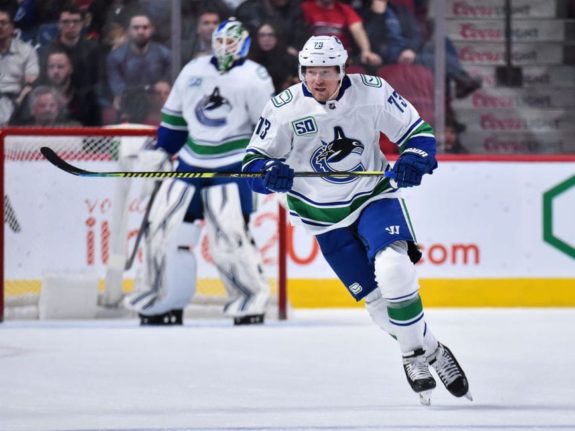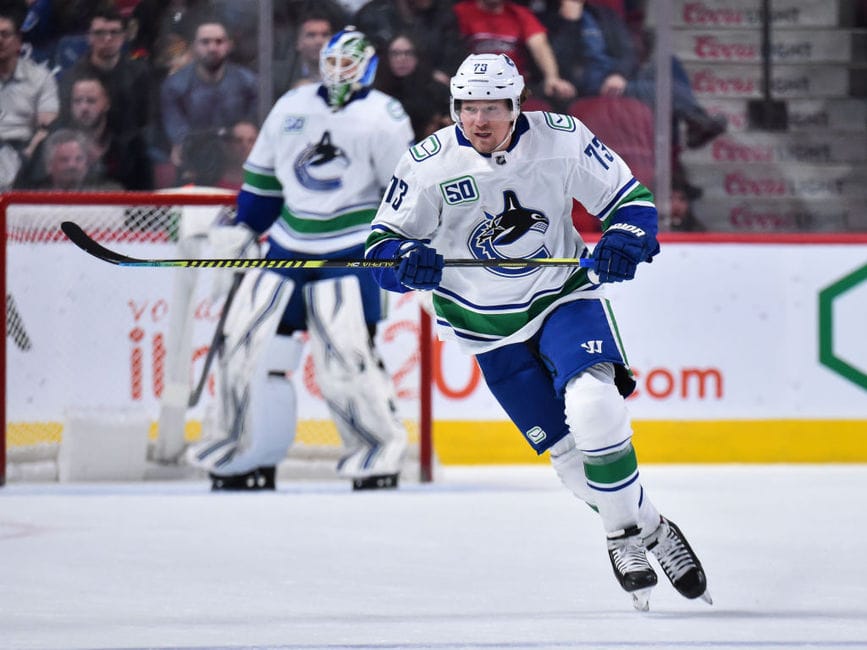 The Toffoli signing was impressive in part because of the contract itself. After all, Toffoli is taking a paycut at the age 28, earning an average of $4.25 million in each of the next four years (when he had just had a hit of $4.6 million). However, the beauty is in the depth the Canadiens now have up front. Like Anderson, Toffoli alone wouldn't be a huge difference-maker, but together they give the Habs three dangerous lines in theory, giving them in turn a chance to have a top-10 ranked offense for the first time since 2013. That lockout-shortened season, the Canadiens won their division… despite Price posting a save percentage of just .905.
So, that adage? It may not end up being true next season either, this time for all the right reasons, as Bergevin has successfully put together a complete team for all intents and purposes.
1. Failure Is Not an Option
True, the Canadiens still do not really have a mobile left-handed defenseman to play with Weber. Ideally, rookie Alexander Romanov seamlessly transitions into the role, but, likelier than not, Ben Chiarot continues to partner up with Weber instead to form what was by and large a successful pairing, as the team's most commonly used all of last season.
In other words, the worst-case scenario in that instance is far from horrible all things considered. Similarly speaking, Bergevin's actions speak volumes. This has been one of his best offseasons at the helm of the Habs if not his absolute best bar none. He must understand that his window is closing to turn the Canadiens into winners, simply because neither Price nor Weber are getting any younger.  The two pillars of the team he has constructed are 33 and 35 years of age.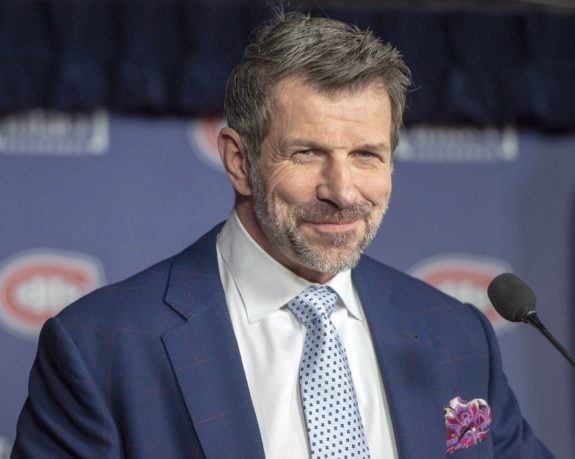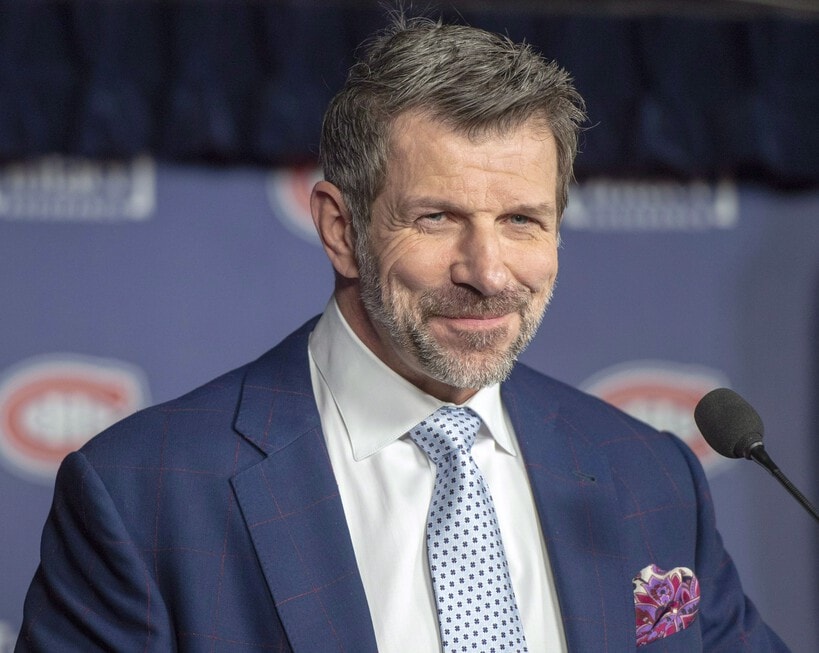 While neither Price nor Weber is going anywhere, the same can't be said for their primes. Another expression is that time is undefeated. It beats everyone, with Bergevin's own contract with the Canadiens set to expire in 2022. In other words, the clock is ticking, because, if not for the pandemic, the Canadiens would have missed the playoffs in four out of the last five seasons. That's not a measure of success by any standard.
True, Bergevin's been "resetting" the franchise, but he's approaching a decade on the job. The pipeline may be in good shape, but no one knows for sure which or how many prospects will pan out. And, if he's been unable to so much as commit to it being an actual rebuild in the press, it's the on-ice performance at which critics should really be looking. And, without any real progress from a postseason perspective, it should be hard to make a case that the team is better now than when Bergevin took over.
Bergevin's effectively got two years to turn the Canadiens into a legitimate contender. Based on the work he's done this offseason, it's fair to say he's well on track. They came relatively close to upsetting the Flyers in a series that could have gone either way in Round 1. So, thanks to the improvements he's made, Round 2 is incredibly realistic next playoffs… because failing to make them altogether simply isn't an option this time around.
The Canadiens are a playoff team. They've proven that. They're also firmly Bergevin's team at this point. This offseason at least, he's proven to be the right man for the job. The success of the team on the ice will go a long way to determining whether or not it's his to keep in 2022.
---
---