Today in Chicago Blackhawks' news and rumors, we look a little deeper into the core players' displeasure regarding the direction of the team. We also explore some hot takes about newly signed defenseman Nikita Zadorov and center Lucas Wallmark. There might be a lot of doom and gloom in Chicago right now, but we attempt to focus on some positives as we look towards the coming season.
Toews' Point
We all know by now that Blackhawks' captain Jonathan Toews isn't exactly happy about the direction the team is taking, with letting Corey Crawford walk and Brandon Saad being traded. Sportsnet's Elliotte Friedman brought this up in his most recent "31 Thoughts" column. Said Friedman,
I've chased Jonathan Toews during the off-season. He prefers his privacy and declines interviews, which is totally understandable. I only bring it up because the fact he surfaced to give an interview to The Athletic's Mark Lazerus about the Blackhawks' direction is significant. Toews wanted to make a point.
Toews was obviously upset enough about the situation to "come out of hiding" and proclaim his displeasure. That's not a good sign. Now, I don't see Toews, Patrick Kane or Duncan Keith waiving their no-movement clauses and going elsewhere at this time. But I do believe Toews' feels he and the rest of the core should be communicated to by management about the direction of the team.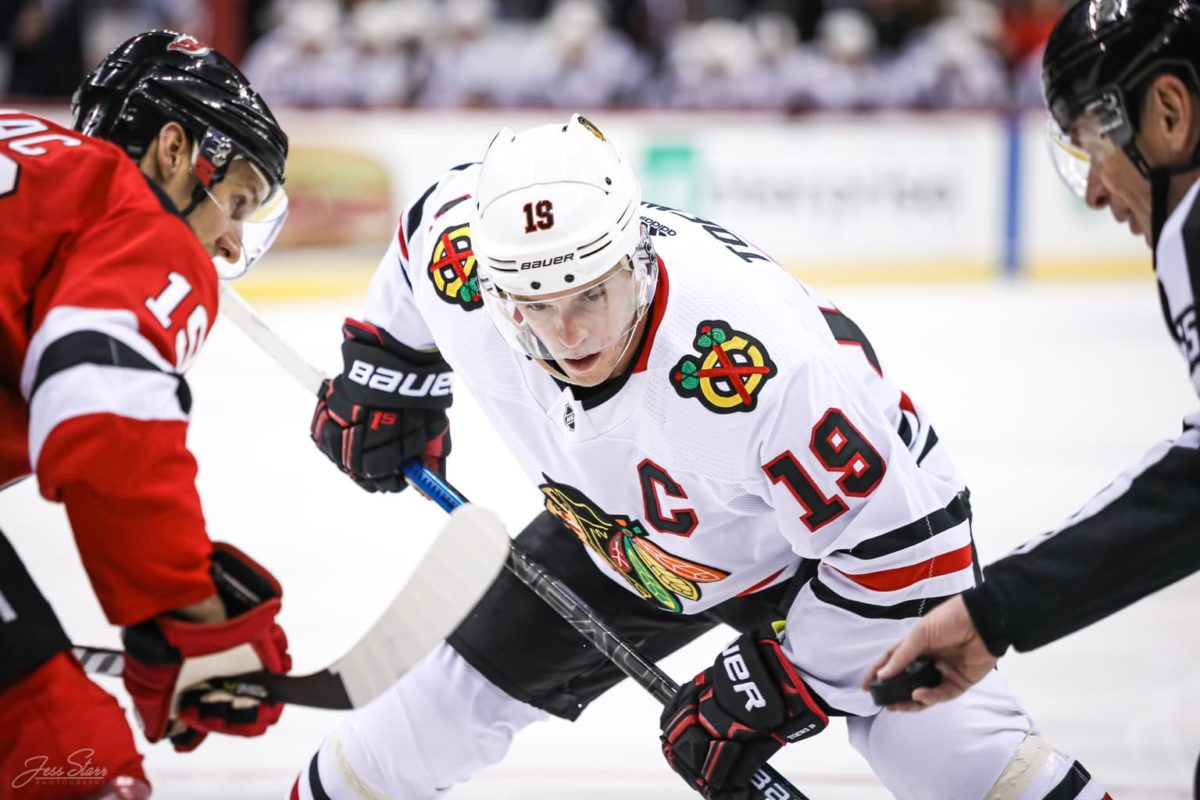 They don't necessarily expect to have any input in these business decisions. But keeping them in the loop is key. It's just the way good organizations do things. It's a common courtesy that these guys deserve. After all, they are still the faces of the franchise. Fans pay big money at the United Center to see these three very accomplished hockey players. Which brings up the next point. Friedman further went on to say,
Chicago's decision making says to me that Blackhawks' ownership doesn't feel the team can contend for a Stanley Cup, knows the economics are extremely challenging without fans, and are punting on next season.  
Sigh. I guess we all know this already and just don't want to admit it. So how long will it take to get back into contention? And will Toews, Kane and Keith be willing (or able) to stick around for it? I guess like everyone, we will just have to wait and see.
Kane's Text To Zadorov
Moving on to more positive news. The Blackhawks acquired defenseman Zadorov in the trade that saw Saad head to the Colorado Avalanche. While some might not see losing Saad as positive news, Zadorov is a defensive defenseman, which is something the Blackhawks could certainly use more of on their blue line. He has a physical presence, and he's known to be hard to play against.
As a matter of fact, Zadorov mentioned a text he received from Kane right after he was traded.
"I got a text from Patrick Kane right after I got traded. He said he's really excited he doesn't have to play against me anymore."

–New #Blackhawks defenseman Nikita Zadorov pic.twitter.com/sDckTVN48D

— Chicago Blackhawks (@NHLBlackhawks) October 12, 2020
What an excellent way for a veteran to establish a good relationship with his new teammate! His simple text shows respect, openness, and friendliness all at the same time. Perhaps general manager Stan Bowman could learn a thing or two about good communication from his core players. But I digress.
In a recent article by The Athletic, writers Scott Powers and Mark Lazerus spoke to executives and scouts around the league about the Blackhawks' latest moves. While most of it was predictably pessimistic, one encouraging thing stood out to me that I'd like to share (from 'A recipe for disaster: What league sources are saying about the Blackhawks', The AthleticCHI – 10/15/20).
Every one of the sources in this article had very positive things to say about the signing of center Wallmark. The 25-year-old inked a one-year contract for $950,000; a very reasonable cap amount for the Blackhawks.
Related: Blackhawks' Roundtable: Goalies, Bebuilding & the Saad Trade
Promising traits cited about Wallmark include his passing ability, incredible hockey IQ, strength on the penalty kill, versatility, and a solid work ethic. What intrigues me the most is that he plays center, with a very respectable 50.9 career faceoff percentage.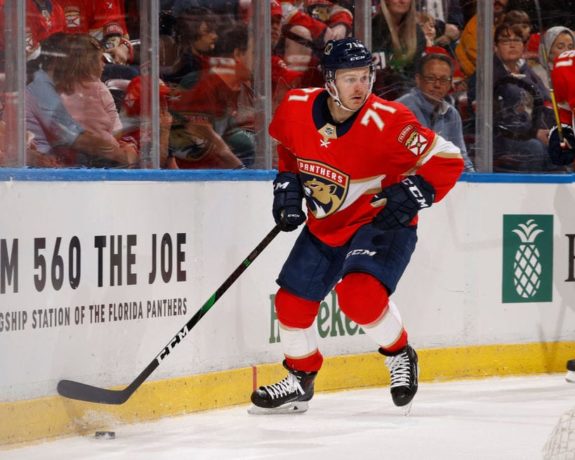 The Blackhawks could certainly use more depth down the middle, as both Dylan Strome and Kirby Dach struggle with faceoffs. Being able to rely on Wallmark to win draws and gain possession could take a big burden off Toews and David Kampf, who currently do most of the heavy lifting in that department.
I look forward to seeing what this kid can add to the Blackhawks' forward corps, and where he will fit in the lineup.
---
It's certainly not all pretty for the Blackhawks this offseason. But we'll have to take the good with the bad as we wait for a new campaign to begin. Keep it here at The Hockey Writer's for all the latest news, rumors, top stories and analysis.
---
---