The goal of a junior hockey team is to develop talent to get them to the next level. While the Ottawa 67's of the Ontario Hockey League (OHL) might not be as good at it as the London Knights, they have their fair share of talent representing them at the next level.
Ten former members of the 67's played at least one game in the 2019-20 season with an NHL club and I'm here to rank them.
10) Dalton Smith
Dalton Smith was drafted by the Columbus Blue Jackets in the 2010 Entry Draft in the second round at 34th overall. He played four seasons with the 67's scoring 50 goals and adding 55 assists in 196 games.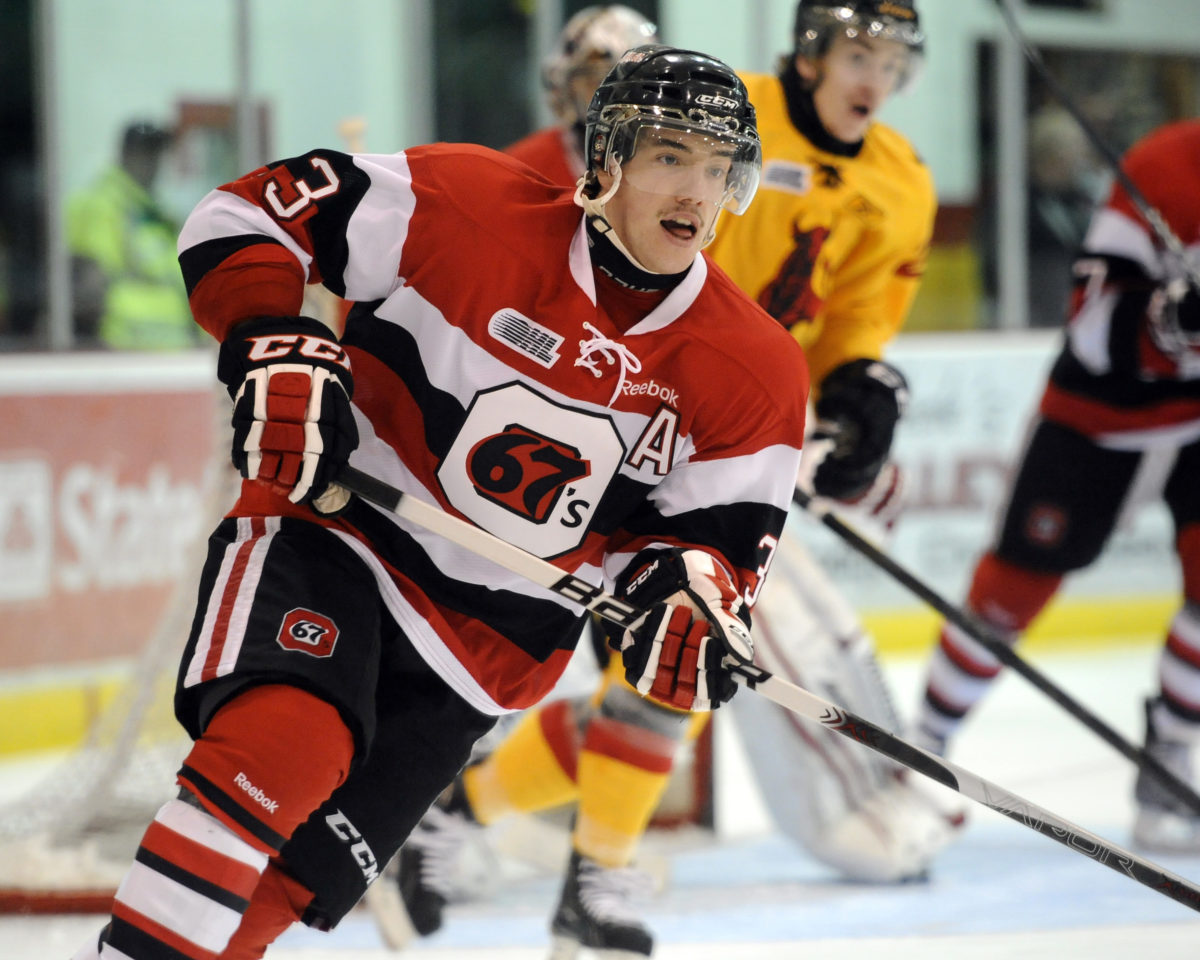 He has played a grand total of one NHL game and it came last season with the Buffalo Sabres. In that one game, the only time Smith hit the score sheet was with a penalty. He did end the night as a plus one, however.
Related: Ottawa 67's at the 2020 NHL Entry Draft
Smith has spent most of his time in the AHL after leaving the 67's following the 2011-12 season except for the 2016-17 season he spent in the ECHL.
Will Smith ever play another game in the NHL? At this point, who really knows. Don't count on Smith to be a regular in the NHL at any point, but he has made a nice comfy home for himself with the Rochester Americans.
9) Jacob Middleton
Jacob Middleton was the very last pick of the 2014 NHL Entry Draft going to the Los Angeles Kings with the 210th pick. He was always a steady defenceman with the 67's, but could also make some plays on the other side of the ice. Middleton would score 14 goals and 72 helpers in his OHL career that included 14 games with the Owen Sound Attack.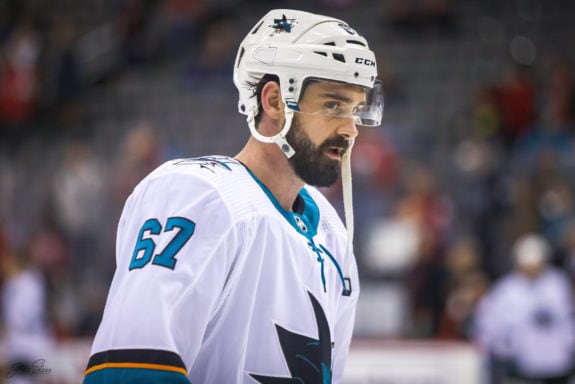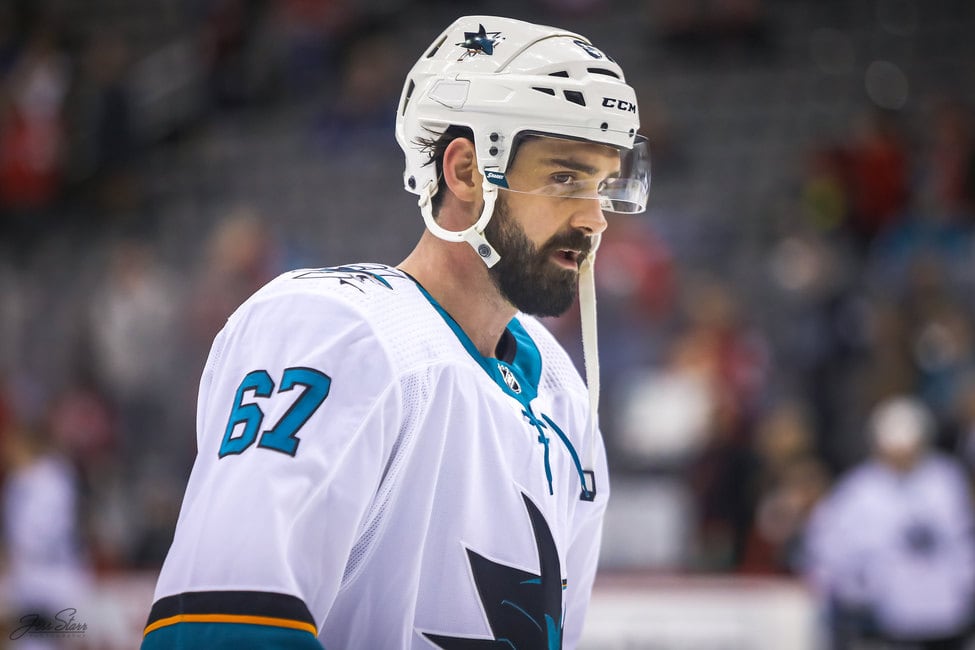 While Middleton never got a look from the Kings, the San Jose Sharks signed him to an entry-level contract in 2017. He wouldn't make his NHL debut until the 2018-19 season when he suited up for three games with the Sharks.
Since then, Middleton has only seen NHL ice 10 times and has scored three points so far, but the Sharks just re-signed him to a two-year contract with an annual average value of $725,000.
Once again, Middleton probably won't be on the cover of any magazines before his career is over, but for being the last pick of the draft, he has put himself in a good position to become an NHL player.
8) Tyler Graovac
Tyler Graovac spent four seasons with the 67's before being shipped off to the Belleville Bulls for Sergey Kuptsov and draft choices. In 228 OHL games, Graovac scored 58 goals and added 72 assists. He was drafted in the seventh round, 191st overall, by the Minnesota Wild.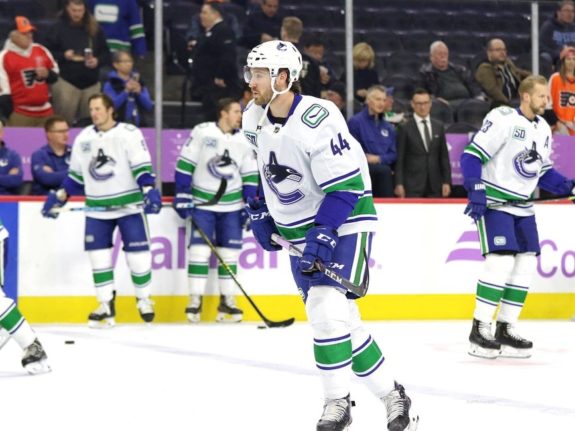 He only has 70 NHL games to his name, but in those 70 games, he has scored nine goals with two assists. Much like the names earlier in this list, Graovac has made a nice home for himself in the AHL and had a 50-point season with the Stockton Heat in 2018-19.
Last July, Graovac was signed to a two-way contract worth $700,000 with the Vancouver Canucks. That deal has since expired and he is looking for a new contract.
At this point, Graovac is likely nothing more than an AHL veteran that can play in the NHL in a pinch, but that's about it. He will likely end up signing a deal before the season starts, but the worst-case scenario is signing a contract with an AHL team.
7) Joseph Blandisi
Joseph Blandisi only spent 63 games with the 67's over two seasons, but was he ever good in his OHL career. Blandisi was in the OHL for four seasons spending time with the Attack and the Barrie Colts as well. He scored 108 goals and had 136 assists in 246 games including a 112-point season with the Colts during 2014-15.
After his rookie season with the Attack, Blandisi was drafted in the sixth round, 162nd overall, by the Colorado Avalanche. He was then traded to the 67's in exchange for another player in this list, Cody Ceci.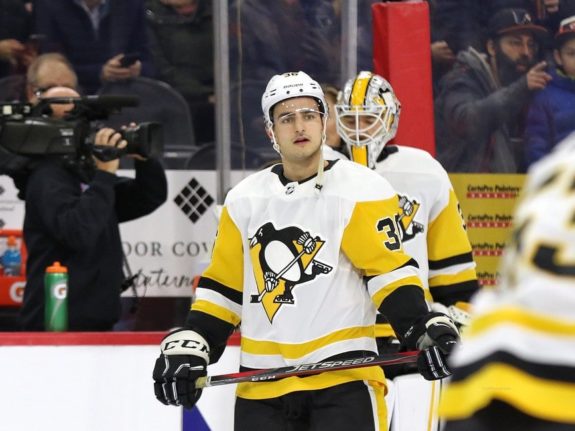 Since heading to the NHL, the points haven't been there for Blandisi. He has 101 career games in the league but has only scored only 10 goals with 21 assists.
The good news for Blandisi is he has signed a two-way contract with the Montreal Canadiens. Alongside Jacob Lucchini, he was traded to Montreal in exchange for Riley Barber and Phil Varone.
Could Blandisi see time in the NHL in this upcoming season? Considering how cheap he is, it very well could happen. This might be the last chance he has to become an NHL player.
6) Cody Ceci
Fans of the Ottawa Senators and Toronto Maple Leafs will tell how terrible they think Cody Ceci is, but let me tell you about an absolute star at the OHL ranks. As mentioned in the section about Blandisi, Ceci was traded to Owen Sound for Blandisi, but Middleton who comes in at number nine on this list was also sent to Ottawa in that deal.
In the OHL, Ceci scored 49 goals and helped out on 121 others in 265 games. Ceci was named to the OHL All-Star team twice and was drafted 15th overall by the Ottawa Senators in 2012.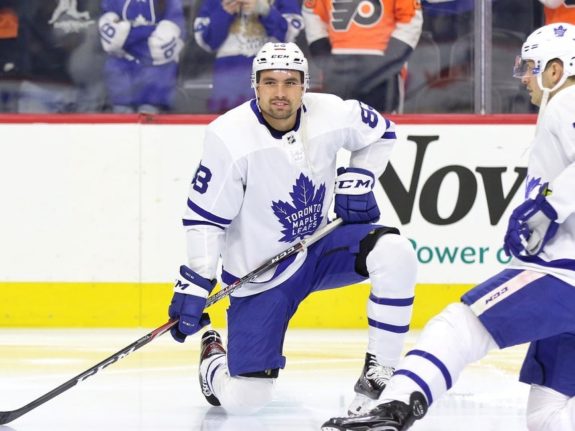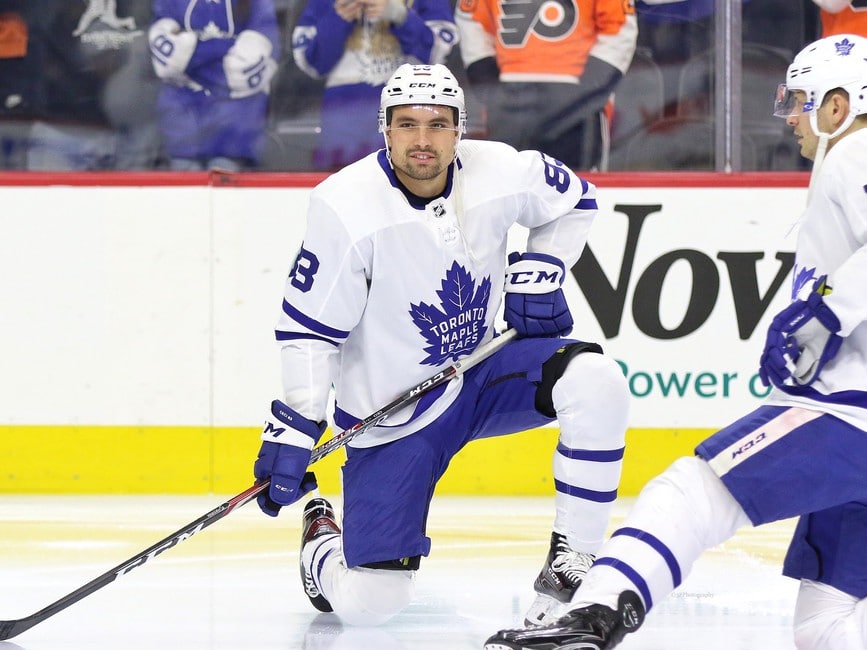 Ceci is the first player on this list to see consistent time in the NHL, but that time has been suspect at best. I'm not one to argue that plus/minus is a good stat to use for assessing players, but he sits at a minus-53 in his career.
Ceci has scored 126 points in 496 games in the NHL, but currently doesn't have a contract. Last July, he signed a one-year, $4.5 million contract with the Maple Leafs just after they acquired him via trade from the Ottawa Senators.
Someone is likely going to give Ceci a contract before the season begins, but you have to wonder who it will be with and how expensive it's going to be.
5) Petr Mrazek
Petr Mrazek is potentially one of the best goalies the 67's have ever had. After his rookie season with the team, Mrazek had two consecutive seasons with a goals against average (GAA) of 2.84 and his save percentage (SV%) didn't dip below .917. He was an elite goaltender in the OHL, to say the least.
His efforts earned him the 141st selection of the 2010 NHL Entry Draft where he was selected by the Detroit Red Wings.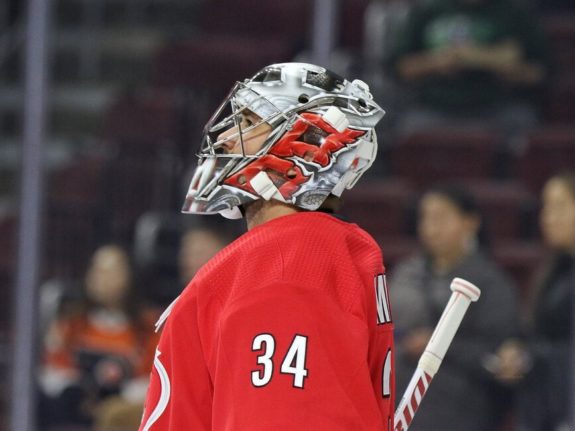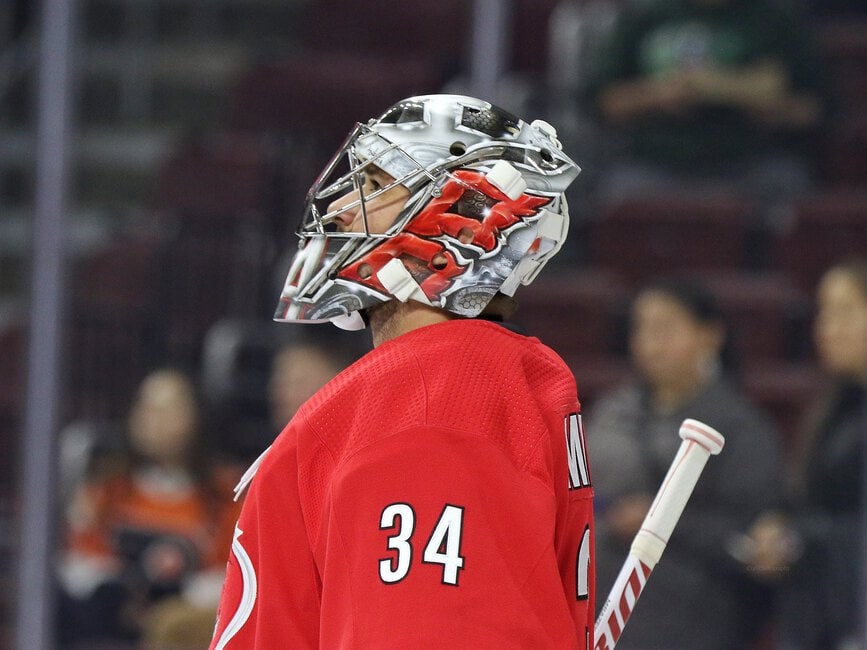 Apart from the 2017-18 season with the Philadelphia Flyers, Mrazek has always had some solid numbers. In his 268 games in the NHL, he has a 2.61 GAA and a .911 SV%. Those aren't bad numbers.
Mrazek is still under contract with the Carolina Hurricanes for next season and will likely begin the year as the starter unless something changes between now and then.
Mrazek is still a good goalie. He's really proven that with the Hurricanes over the past couple of seasons. It would be really nice to see one of the best goaltenders the 67's have ever had win at the next level.
4) Tyler Toffoli
It's often forgotten what an elite scorer Toffoli was with the 67's in his last three OHL seasons. He scored 163 goals with 170 assists in 252 games. For those counting, that's 1.32 points per game for his OHL career. If you take out his rookie season, it gets even better. For his final three OHL seasons, Toffoli was a 1.45 points per game player.
He was drafted 47th overall in 2010 by the Los Angeles Kings. He returned to Ottawa for the following two seasons after that and put up crazy point totals once again. In the 2010-11 season, 108 points. In the 2011-12 season, 100 points.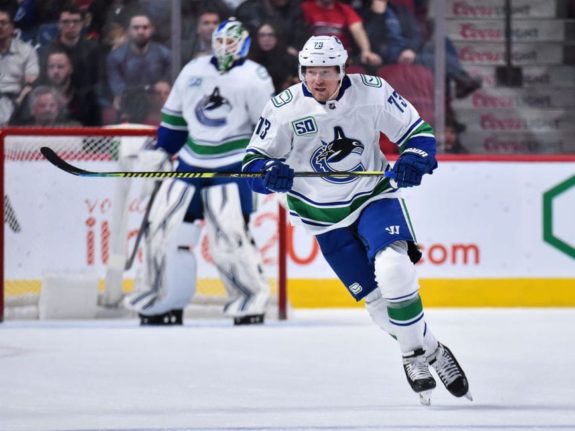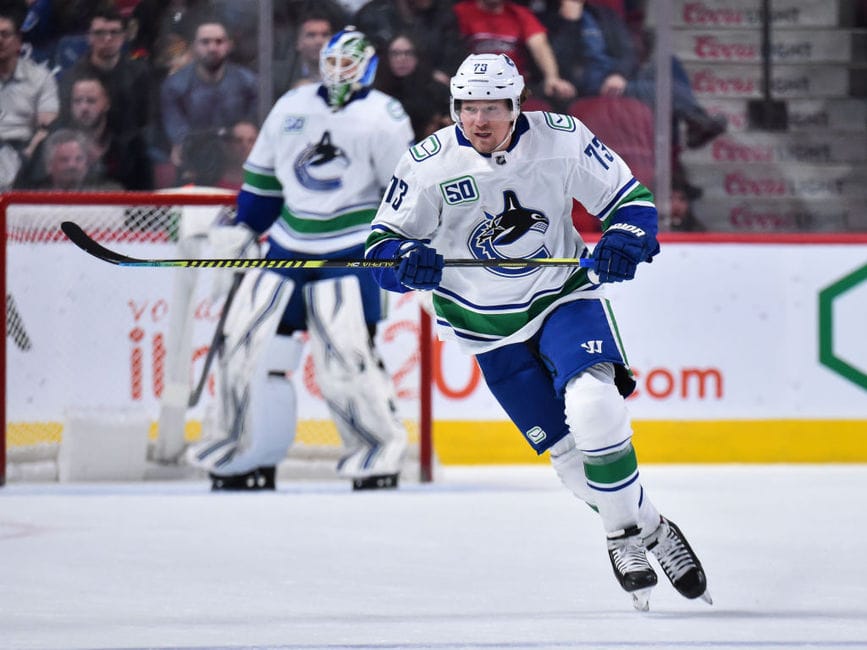 Toffoli didn't become a full-time NHLer until the 2013-14 season and he didn't get off to a blistering start to his NHL career.
So far in his career, Toffoli, the once elite scorer, has only scored 30 goals one time. That came in the 2015-16 season with the Kings. Things didn't work out the way that anyone had hoped for in Los Angeles, and Toffoli was traded to the Vancouver Canucks at last season's trade deadline.
Toffoli now has a new city to call home after signing a four-year deal with the Montreal Canadiens worth $17 million. He hasn't made things any easier for himself with the Montreal media, but it would be fantastic to see him flourish in the bleu, blanc, et rouge.
3) Travis Konecny
Travis Konecny is my personal favourite player on this list and as much as I wanted to say that he's the best ex-member of the 67's, I would be lying.
He was the first-overall pick by the 67's in 2013. He didn't finish his junior career with the 67's, but he was a part of a trade that set the team up for the deep playoff run of the 2018-19 season.
Konecny scored 85 goals and 155 assists in 183 OHL games. He was drafted 24th overall by the Flyers in 2015, and in hindsight, he should have gone higher.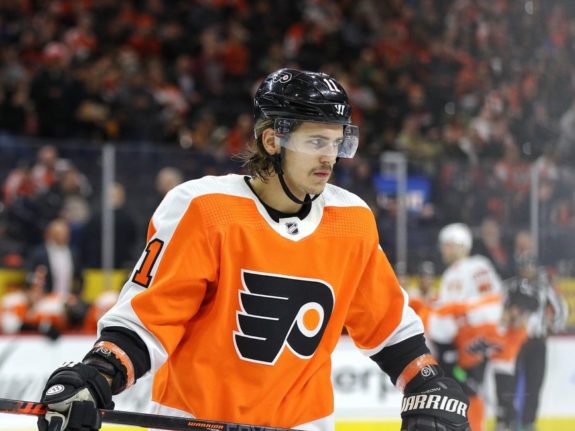 Konecny has done nothing but get better and better as he has been in the NHL. To this point, he's played 299 games in the NHL 83 goals with 102 assists. He struggled in the bubble for the 2020 Playoffs, but it was far from a natural situation. If for what ever reason the Flyers wanted to shop Konecny like some Flyers fans were suggesting after they were eliminated, the line of suiters would be long.
His very team-friendly deal is worth an annual average value of $5.5 million, letting the Flyers lock up one of their key players with the option to add more down the road.
2) Sean Monahan
Sean Monahan was a beast for the 67's right from the get-go. He scored 20 goals in his rookie season and scored 84 goals during his three OHL seasons. He also tallied 119 assists, good for 203 total points in 185 games.
This was good enough to have the Calgary Flames thinking Monahan was worth taking with the sixth-overall pick in the 2013 NHL Entry Draft.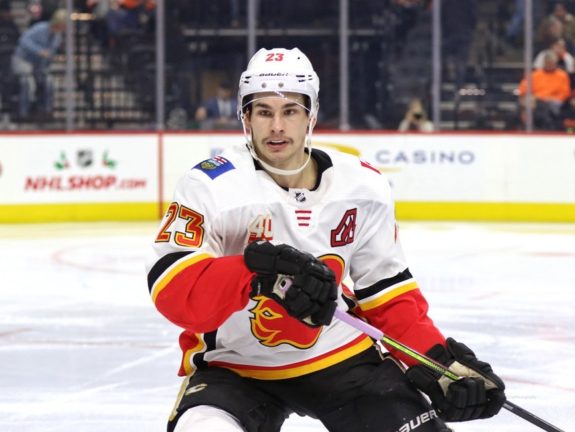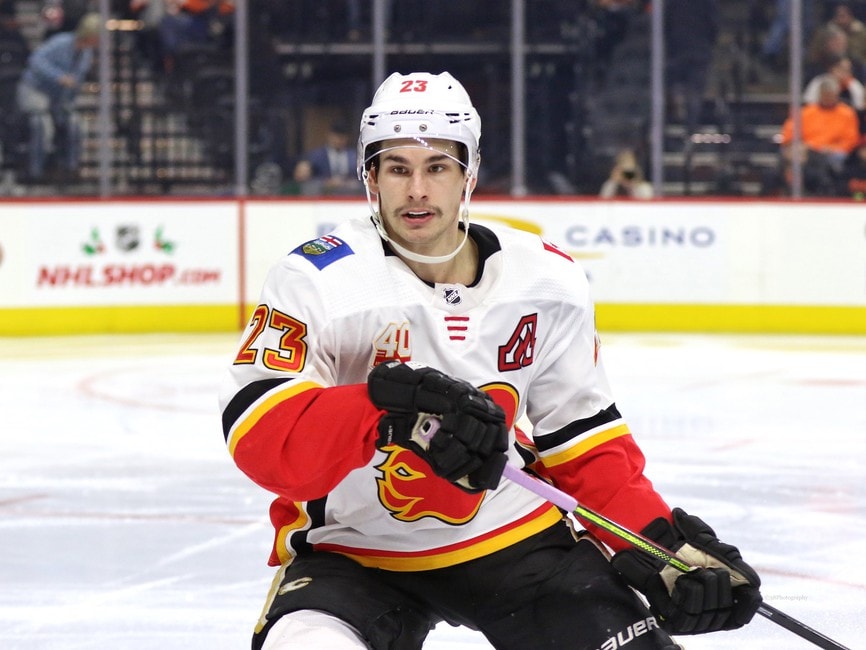 Since his arrival to the NHL in the 2013-14 season, Monahan has been consistent. He's not the superstar for the Flames, but he is a roughly 60-point player. You know what you are going to get from Monahan every season.
Through 541 NHL games, he has scored 194 goals with 217 assists. Those are not numbers that will send you to the Hockey Hall of Fame or anything, but these are still solid numbers.
When Monahan has made the playoffs, he has also been productive. With 30 career playoff games, he has scored 21 points. Calgary has made some big moves in free agency, so more playoff games could be on the horizon from him and the Flames.
As far as his contact situation is concerned, he is enjoying a $6 million AAV with a modified no-trade clause. He's got nothing to worry about until 2023.
1) Logan Couture
This was an easy choice. As good as some of the other options on this list are, none of them are on the level of Logan Couture.
Couture was dominant in the OHL with the 67's. He posted 64 points in his first 65 OHL games and didn't finish below a point per game for the remaining three years he spent with the team.
He was drafted ninth overall by the San Jose Sharks after his second season, but would stick around with the 67's for two seasons following the selection. All told, Couture scored 287 points in 232 games.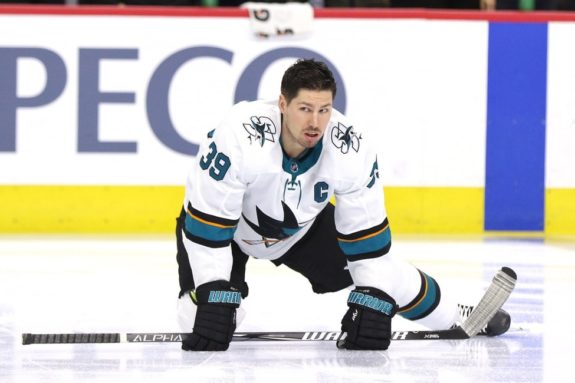 Since joining the Sharks in the 2009-10 season, Couture has asserted himself as one of the Sharks' best players and one of the more underrated players in the NHL.
Through 715 career NHL games, Couture has scored 256 goals with 290 assists. A grand total of 546 points. He has also since been named the captain of the Sharks.
There's no one in the NHL right now that represents the 67's better than Couture on the ice, and you have to wonder if his number 89 will ever be raised into the rafters of the Arena at TD Place.
There are many ex-67's who could be on this list if remade in three to four years. Names like Marco Rossi, Jack Quinn, Kevin Bahl, and Sasha Chmelevski come to mind right away. Hopefully this list is a little longer next time, too.
---
---
Currently a journalism student at Algonquin College in Ottawa, I have always had a passion for the OHL and the Ottawa 67's in particular. I have been attending games since I was young, and being involved with sports has always been a dream of mine. Sports writing fits perfectly into that. You can also find me talking and writing other sports (primarily Canadian football) on my website 13thmansports.ca!