The Montreal Canadiens have signed right-winger Tyler Toffoli to a four year deal with an AAV of $4.25 million.
Canucks Continue to Lose Personnel
The Canucks — who have nearly $8 million in cap space but a number of notable UFAs and RFAs to re-up next offseason such as Elias Petterson — have now lost Toffoli in addition to both Jacob Markstrom and Chris Tanev to the Calgary Flames.
Related: Calgary Flames Sign Chris Tanev to Four-Year Deal
Toffoli, 28, was acquired by the Canucks from the Los Angeles Kings a week before the Trade Deadline back in February.
Toffoli transitioned fairly seamlessly to his new club, recording six goals and four assists in 10 games with the Canucks prior to the COVID-19 season pause and two goals and two assists in seven playoff games this past summer.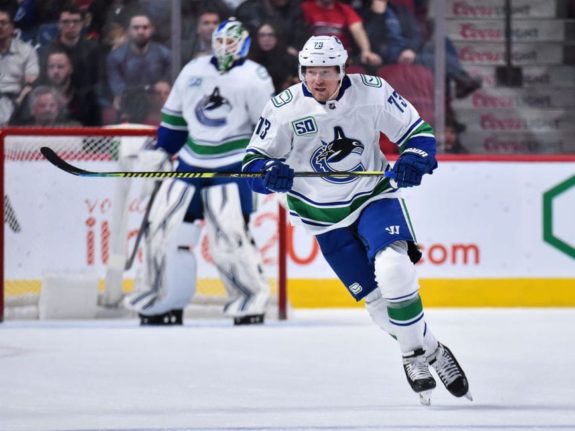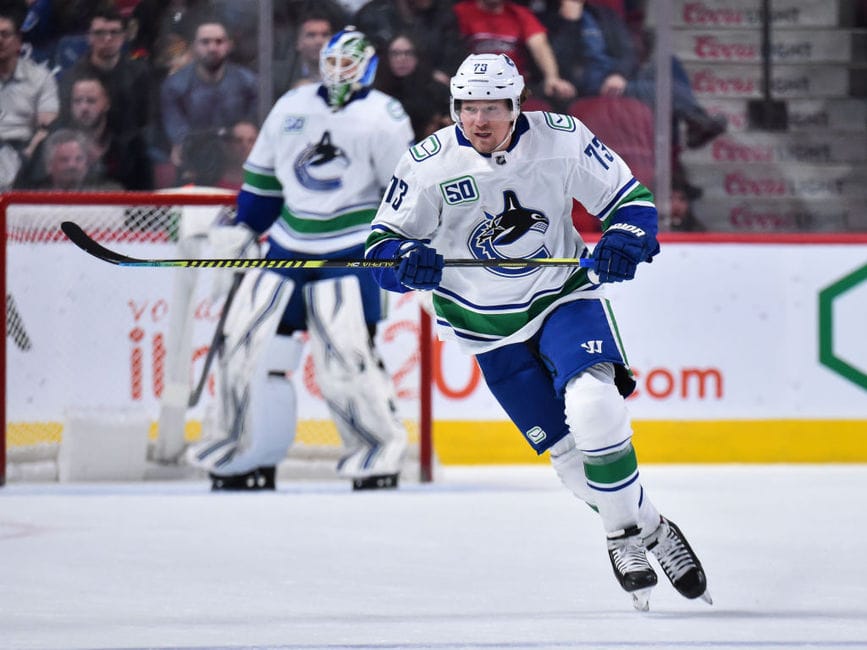 Prior to being traded to the Canucks, Toffoli spent the entirety of his career with the Kings, who drafted him 47th overall in the 2010 NHL Entry Draft. In 518 games with the Kings over eight seasons, he recorded 139 goals and 151 assists for 290 points and was part of their 2014 Stanley Cup-winning squad.
Canadiens' Bergevin Continues to Wheel and Deal
Toffoli was one of the biggest fish when free agency opened last Friday, but took his time in signing, eventually settling on the Habs. He will bring his hard-working two-way play style, penalty killing prowess, and ability to chip in on the scoresheet to the club.
GM Marc Bergevin has been active in recent days trying to improve his team. With the Toffoli signing, he has brought the squad right up to the $81.5 million cap ceiling.
Last week, Bergevin made a splash by trading Max Domi to the Columbus Blue Jackets for power forward Josh Anderson, and then inking the new acquisition to forward to a seven-year contract with an AAV of $5.5 million a few days later.
Related: Bergevin's Projected Canadiens Roster Still Has Holes
Toffoli should round out the Canadiens' complement of forwards well and will be given plenty of ice times and opportunities in all situations in the coming season and beyond.
---
---