The Calgary Flames have signed Jacob Markstrom to a six-year contract with an average annual value of $6 million. It is the longest and biggest deal of the day thus far.
Big-Bodied Markstrom Heading East
The towering 6-foot-6, 206-pound goaltender — who made 43 starts for the Canucks in 2019-20, posting a 23-16-4 record with a 2.75 GAA, .918 SV%, and two shutouts — will be heading east for 2020-21.
In this summer's playoffs, Markstrom went 8-6-0 in 14 starts with a 2.85 GAA and .919 SV% and helped his team knock off the Minnesota Wild in the Qualifying Round and the reigning-Cup champion St. Louis Blues in the first round. However, he was deemed "unfit to play" with a reported groin issue and Thather Demko made the final three starts of the Canucks' series against the Vegas Golden Knights, which the Canucks lost in seven games.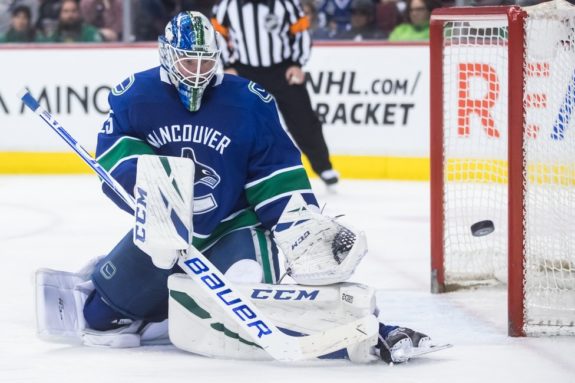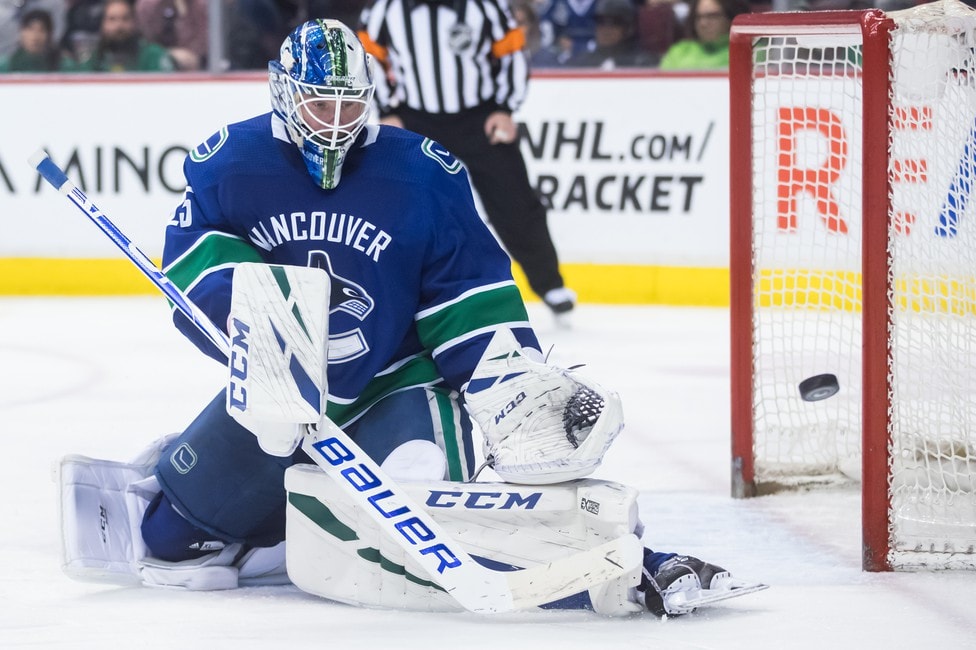 Markstrom, originally selected 31st overall in the 2008 NHL Entry Draft by the Florida Panthers, owns a career 110-118-32 record in 272 appearances and 256 starts, with a 2.80 GAA, .911 SV%, and 5 shutouts in ten seasons spent between the Panthers and Canucks.
He was originally acquired by the Canucks in a March, 2014 trade that saw Roberto Luongo go the other way and begin his second stint in the Sunshine State. This means scenario #2 in the article below has come to pass, with Markstrom leaving via free agency.
Related: 3 Scenarios for Canucks' Goaltending in 2020-21
Markstrom's departure was written in stone when the Canucks signed Braden Holtby a two-year contract with an annual average value of $4.3 million earlier today. It was just a matter of seeing who would win his services.
Markstrom Will Be the Guy In Calgary, but Has Quality Backup in Rittich
The Flames, along with Detroit Red Wings and Edmonton Oilers, were all kicking the tires on Markstrom leading up to free agency, Sportsnet reported.
Cam Talbot — who made 22 starts for the Flames in 2019-20 after signing a one-year deal — signed a three-year contract with the Minnesota Wild today, which meant the Flames required a replacement.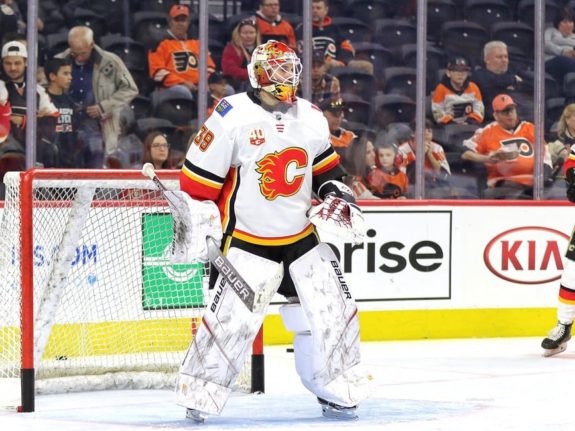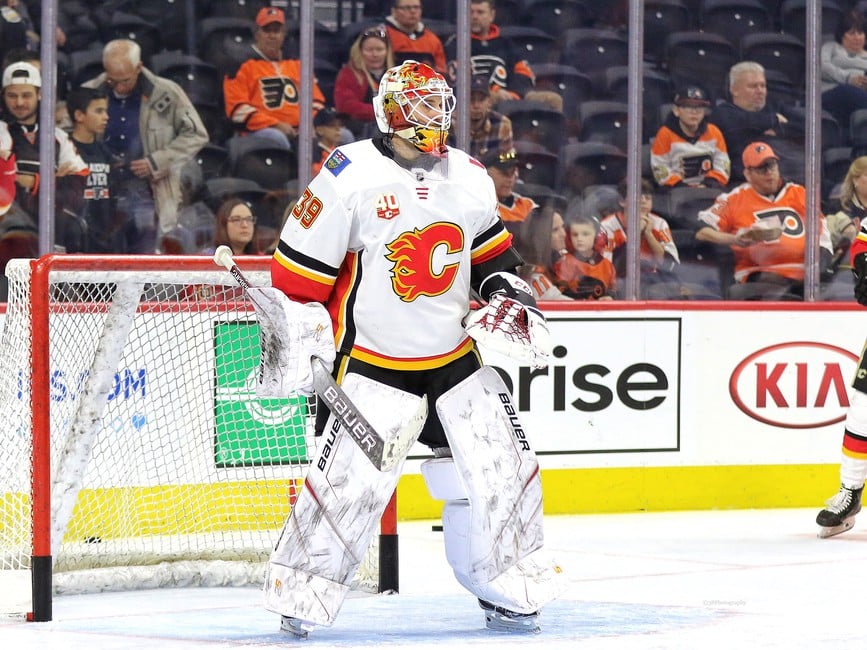 NHL teams are increasingly employing a tandem strategy in goal — such as the Boston Bruins with Tuukka Rask and Jaroslav Halak and the Dallas Stars with Ben Bishop and Anton Khudobin.
The Flames still have David Rittich — who got the lion's share of the starts last season and posted a 24-17-6 record with a 2.97 GAA, .907 SV%, and two shutouts — under contract for another season. Rittich's workload will decrease as Markstrom will undoubtedly be "the guy" going forward, but Rittich will still be important to the Flames' success as the schedule will be condensed and there will be fewer off days.
One thing is for certain: the Flames have answered their goaltending questions today and should feel more than secure with the quality of their masked men going into 2020-21.
---
---