After selecting third, fifth, and 28th overall during last Tuesday's NHL Entry Draft, there's been a big buzz surrounding the Ottawa Senators. They've been one of the most active teams during both the Draft and on the trade front, with the recent acquisitions of Matt Murray, Erik Gudbranson, Evgenii Dadonov, Austin Watson, and Josh Brown. Although they're still far from the finished product as a team, there's certainly reason for optimism heading into the 2020-21 NHL campaign. 
Related: Ottawa Senators' Best All-Time
As Senators' general manager Pierre Dorion retools his roster with hopes of building a Stanley Cup contender, there are indeed some positions of strength that his club possesses. One of them is at center. As a team, the Senators have lots of depth, flexibility, and youthful exuberance down the middle of the ice, which bodes well for their future as an up-and-coming franchise. Who are these centermen, and what can we expect from each of them moving forward? Let's read on and find out.
Josh Norris
Oxford, Michigan native, Josh Norris, starts us off as one of the most promising prospects in the Senators organization. When the Senators dealt Erik Karlsson to the San Jose Sharks back in September 2018, Norris was one of the pieces the Senators received in return. Since then, he's done everything; and everything asked of him within the organization. Last season as a member of the Binghamton Senators, he scored 31 goals and added 30 assists for 61 points in just 56 games played. He also made three appearances with the big club.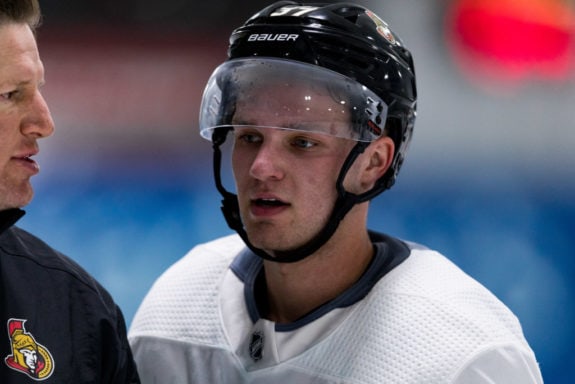 Norris is one of those players who's just built for hockey, having previously played with the United States National Team Development Program and the University of Michigan. He's big (6-foot-1, 190 pounds), patient with the puck, and plays a strong two-way game. His release is also exceptional, and he sees the ice real well. Heading into 2020-21, the Senators will give Norris every opportunity to crack the Senators' opening day lineup. I say he makes the cut!
Logan Brown
Next up is Raleigh, North Carolina native and colossal tower of power, Logan Brown. Listed at 6-foot-6, 227 pounds, he is a massive centerman with a long reach, good hands, and is immovable down-low. At the tender age of 22, I love his skill set for a big man and how he uses his large frame on each and every shift. On a team infused with young players, Brown is easily one of the organization's brightest young players.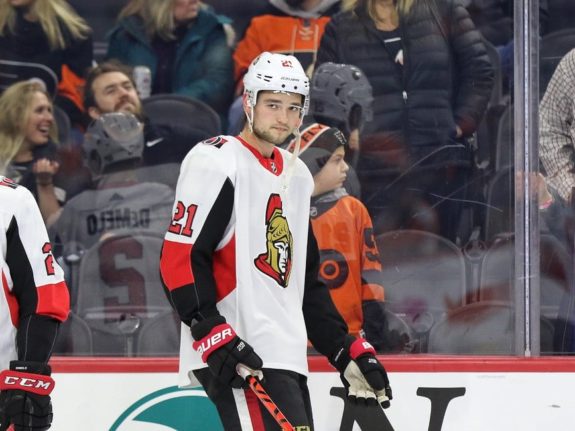 An accomplished junior player who scored 205 points in 182 career games over the course of four seasons with the Windsor Spitfires of the Ontario Hockey League (OHL), Brown possesses goal-scoring acumen, exceptional passing skills, and has a real underrated release. Although he's battled the dreaded injury bug over the past few seasons, he's a very interesting player that's just oozing with raw talent and potential. I think this kid's right on the verge of breaking out in a big way.
Tim Stutzle
The Germans aren't coming…they're here! After the likes of Leon Draisaitl and Moritz Seider, next up is Tim Stutzle, Ottawa's third overall pick at last weeks' NHL Draft, who signifies yet another high-impact player on the NHL's radar.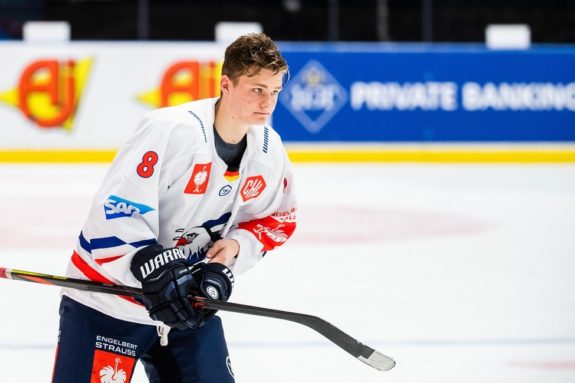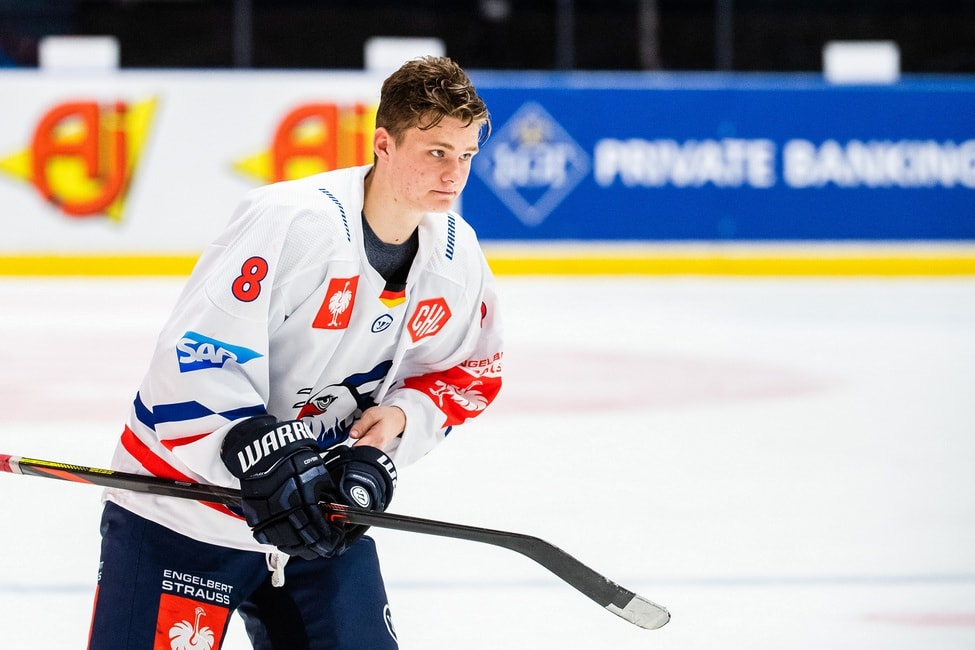 Blessed with elite-playmaking ability, Stutzle is the complete package. He's intelligent, sees the ice well, possesses good hands, is superior in tight spaces, and can light the lamp with the best of them in his draft class. He's also a hard-working player who takes pride in the defensive side of his game. He can check, break-up plays and is strong in transition. Should the logjam at center continue for years to come in Canada's capital city, the Senators also have the option to shift Stutzle to the wing, where he certainly feels comfortable, having previously played there in Germany with Alder Mannheim. Get ready, Senators' fans!
Chris Tierney (RFA)
Like Norris, Chris Tierney was another piece that the Senators received in exchange for Karlsson. An accomplished skater, who's one of Ottawa's most experienced players with 426 career NHL games under his belt, Tierney is a current restricted free agent (RFA) and will need a new contract before the start of next season. Should the finances take care of themselves, the 26-year-old should expect to slot in and spearhead Ottawa's second or third line.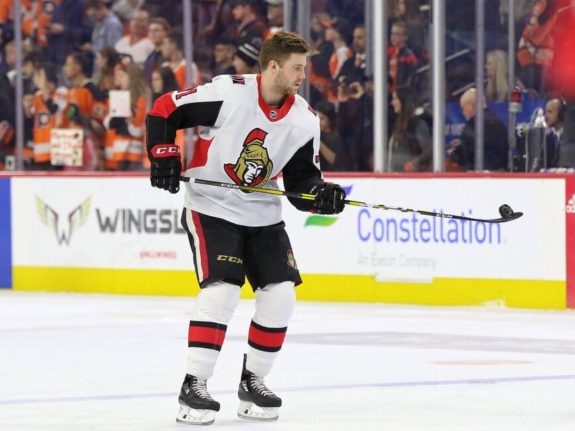 Over the past two seasons in Kanata, Ontario, Tierney has impressed with his strong, consistent play and his ability to "bring it" every night. As a Senator, he's skated in 152 games and has scored 20 goals, 65 assists, and 85 points while averaging 17:06 worth of ice-time. He's reliable, good in the locker room, and a quality role model for the young Senators flying through the ranks. He's up there with Connor Brown as two players that need to be back in Canada's capital city heading into next season.
Colin White
After impressing as a rookie in 2018-19 with 14 goals and 41 points, Colin White struggled to find consistency and his scoring touch last season. Despite his struggles (23 points in 61 games), this is a player who the Senators hold in very high regard as they enter 2020-21.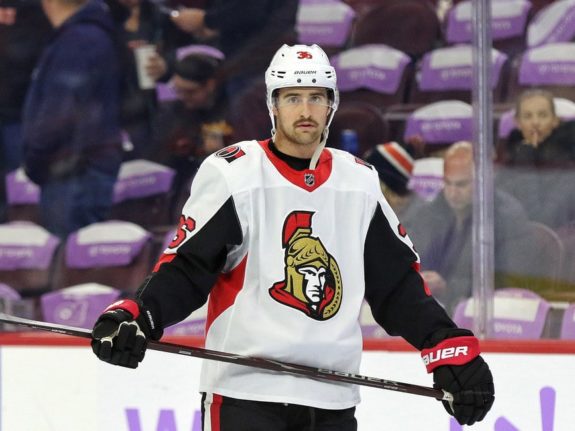 After the departure of Bobby Ryan to the Detroit Red Wings in free agency, White becomes the Senators' second-highest paid forward (behind Dadonov) after he signed a six-year, $28.5 million extension in Aug. 2019. This is a player who the Sens believe in and who they will rely on in a top-six role moving forward. He's good with the puck, smart in his own end, and an integral part of both their power-play and penalty-killing units. I'm a big supporter of White because he's one of those players who quietly goes about his business with a real passion for winning. At 23 years of age, he's just entering his prime and ready to take the next step as a player.
Trickle-Down Effect
The Senators will enter the 2020-21 campaign as one of the youngest and most exciting teams in the NHL. They're fast, well-coached, and filled with players looking to make their mark at the NHL level. The recent headline-making acquisitions of Dadonov and Murray (among others) exemplify the intent of Dorion and the front office, which is certainly positive and purposeful.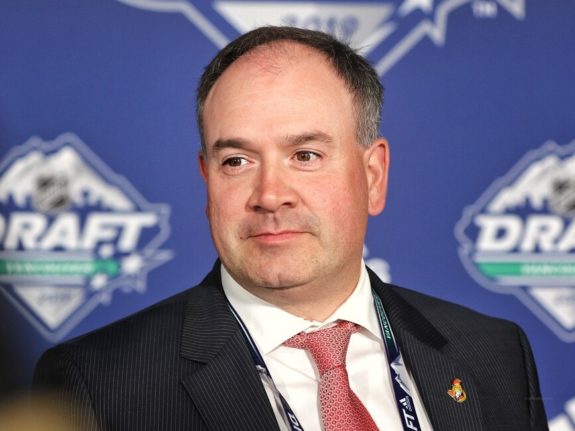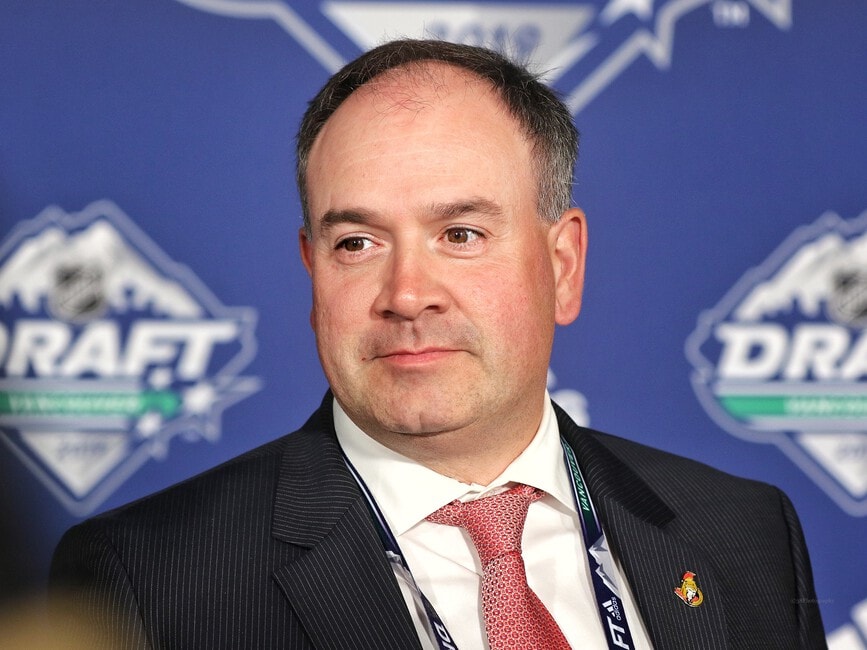 Down the middle of the ice, however, is a position that the Senators can really do some damage with because they carry so much skill, presence, and enthusiasm for an up-and-coming franchise. Their depth is a real bright spot for a rapidly improving team that continues to take steps in the right direction. As fans, we can only wait and see how good they can be whenever the puck drops to kick off next season. Buckle up, Sens army, this team is coming.
---
---