With the condensed 56-game schedule of the 2020-21 NHL season, good backups are as important as ever. Emphasis on the plural, because some teams, like the Calgary Flames (Jacob Markstrom, David Rittich, Louis Domingue) loaded up on proven goaltenders last offseason in order to not overwork their respective No. 1s.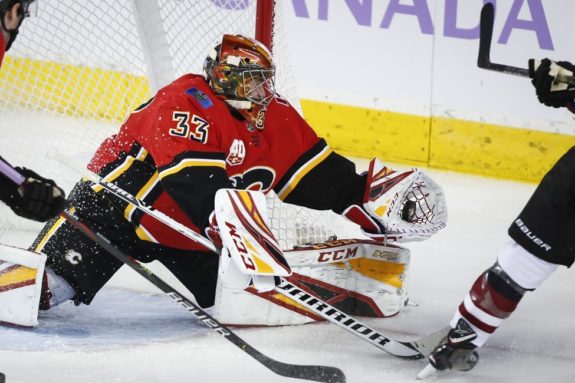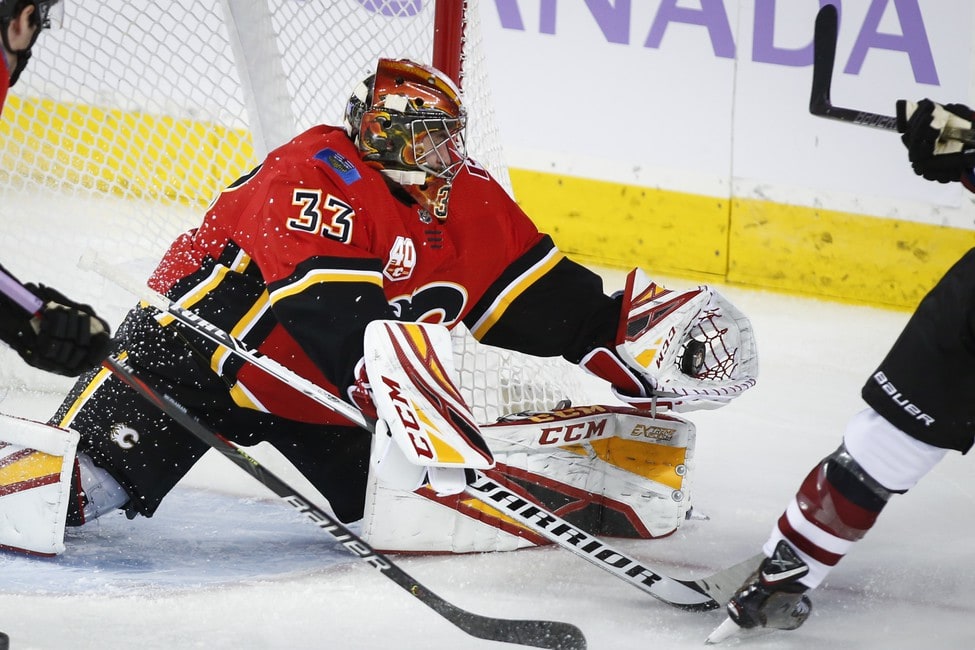 In effect, with an increased number of sets of back-to-backs, it would be inaccurate to say backups have a lighter workload relative to past seasons. Taking into account that workload, stats, careers up to now and overall potential, here are the top five backups in the NHL:
5. Ryan Miller (Anaheim Ducks)
Ryan Miller had believed at one point that, at 40 years old, the pandemic was going to force him into retirement. He instead signed late last calendar year to return for at least one more season as John Gibson's backup.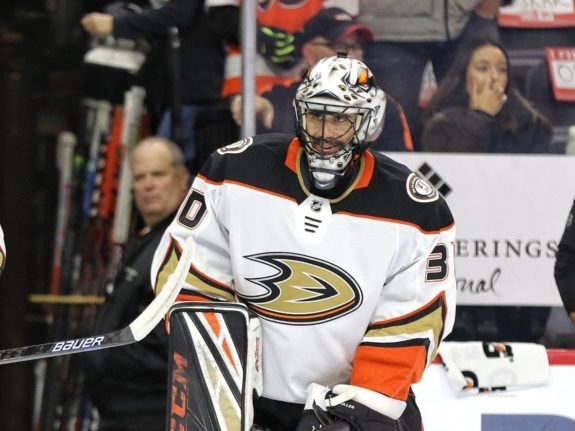 While Miller's seen limited action compared to Gibson, in the three games the former has gotten in, he's been solid as usual. Overall, he's 1-1 with a 2.34 goals-against average and .916 save percentage. True, that makes Miller effectively a legacy selection here based on his career as a whole and reputation, but there's something to be said for the sense of comfort you get seeing him in net. Seeing as they re-signed him, the Ducks must feel it too.
4. Chris Driedger (Florida Panthers)
There comes a point at which you just have to give Chris Driedger credit and let go of the narrative that his breakout 2019-20 season was a fluke. A career minor-leaguer, the 26-year-old is instead turning into a late bloomer, outplaying incumbent Sergei Bobrovsky for the second straight campaign.
Granted, it's in the early-going, but Driedger has overtaken Bobrovsky in terms of number of starts and is outplaying him handily. Driedger is 3-1-1 with a 1.97 goals-against average and .937 save percentage, while Bobrovsky is 3-0-1 with a 3.57 GAA and .881 save percentage.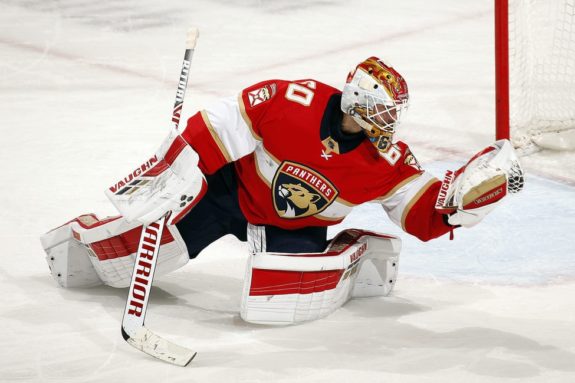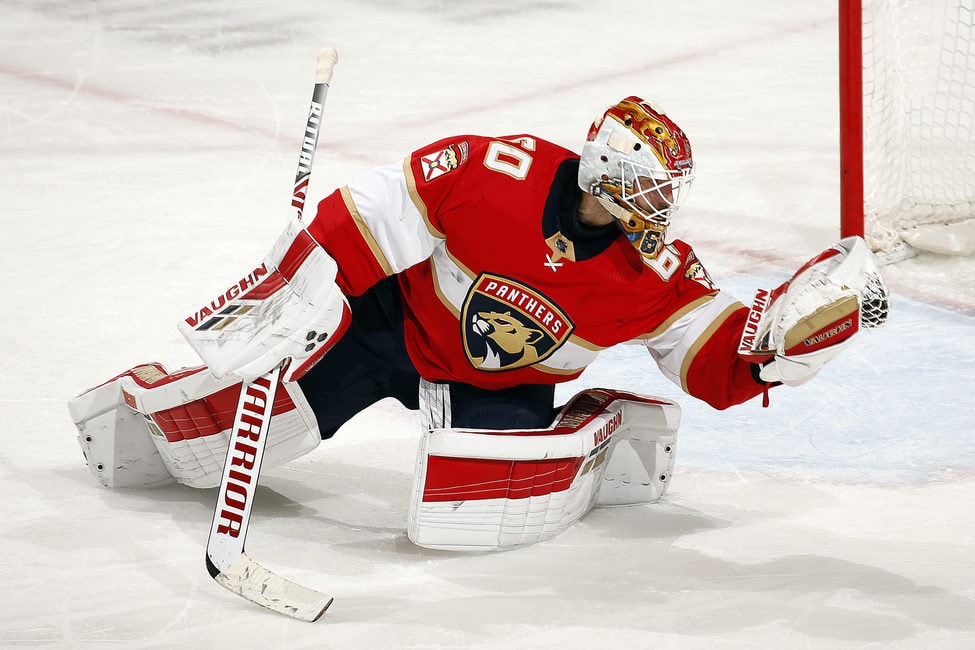 True, that technically makes Driedger the starter, but Bobrovsky's $10 million per year deal says otherwise. The latter will undeniably be given every chance to regain the lion's share of starts. Should he continue to falter, the Panthers thankfully have a decent backup plan. Above-average backup plan, more like it.
3. Anton Khudobin (Dallas Stars)
Officially speaking, Anton Khudobin is the Dallas Stars' starter for now, but that's only until Ben Bishop returns from injury (at least). That just means he's just that effective as a backup that he can be counted on to such a significant degree. If there's one lesson to be learned from the Stars' run to the Stanley Cup Final last summer, that is it.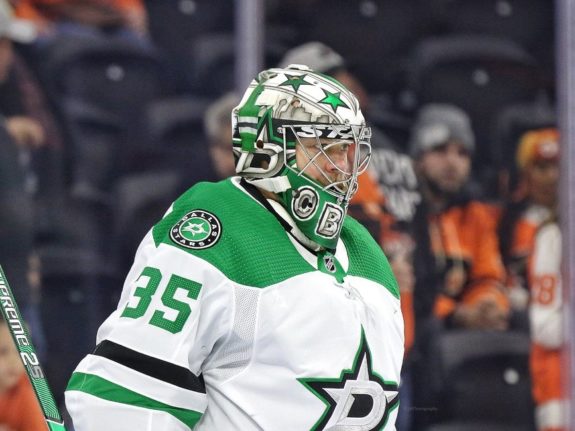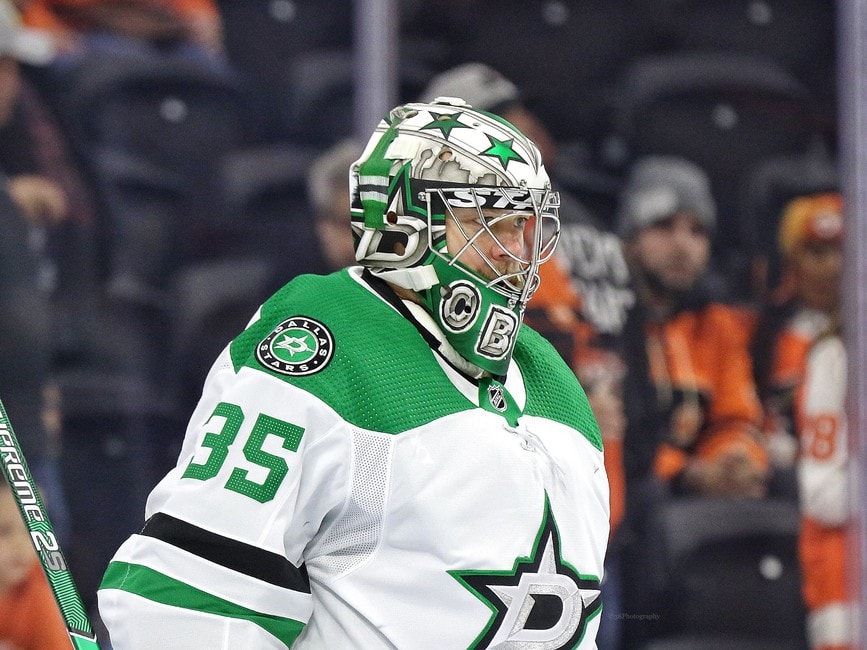 With zero career playoff starts heading in, Khudobin went 14-10 with a 2.69 GAA and .917 save percentage. Of note, it was after a regular season in which he went 16-8-4 with a 2.22 GAA and .930 save percentage. So, the three-year, $10 million deal he signed as an unrestricted free agent to stay with the Stars was well-earned.
He's only 3-2-1 with a 2.51 GAA and .908 save percentage right now, splitting starts with Jake Oettinger. However, those are far from bad numbers and there's little reason to believe he won't pick up the pace eventually. Khudobin may be a career backup for all intents and purposes, but he's been thrust into roles with greater responsibility before. Justifiably so, as the longevity of his career would indicate.
2. Jake Allen (Montreal Canadiens)
Montreal Canadiens goalie Jake Allen has picked up where he left off with the St. Louis Blues as Jordan Binnington's backup. The two split starts in the bubble last postseason with Allen going 4-2-1 with a 1.89 GAA and .935 save percentage… prompting the Blues to trade him?
Clearly the net was Binnington's after he led the Blues to the 2019 Stanley Cup. While Allen successfully reinvented himself after having lost the No. 1 job to Binnington, his $4.35 million cap hit was probably a little too much for the Blues to swallow for a backup.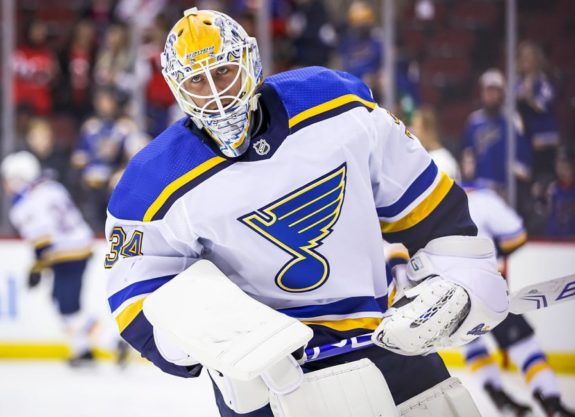 The Canadiens, recognizing Carey Price needed a backup, were more than willing to take it on, soon extending him for two additional seasons at more of a palatable $2.875 million cap hit. Allen's since earned the trust of his new head coach, Claude Julien, and teammates, having already started five games to Price's seven, which had been unheard of ever since Price established himself as elite.
The idea behind the acquisition was to give Price more rest, after he was lights-out last postseason following the five-month layoff. While Price still has a way to go before he rediscovers his playoff form (2.81 GAA, .899 save percentage), Allen is providing great value, even with his inflated hit (1.81 GAA, .940 save percentage). The net undeniably belongs to Price, but Allen keeps watch in his absence just fine.
1. Jaroslav Halak (Boston Bruins)
It was only recently that Jaroslav Halak was stuck in the minors in the New York Islanders organization. He's obviously resurrected his career in a big way with the Boston Bruins to the point that he played 40 games for them in 2018-19, blurring the lines between being a joint No. 1 and the backup to Tuukka Rask.
It was more of the same in 2019-20. Halak made 31 appearances (to Rask's 41), going 18-6-6 with a 2.39 GAA and .919 save percentage. With Rask opting to leave the bubble early to be with his ailing daughter last postseason, Halak stepped in, admittedly with mixed results. The Bruins beat the Carolina Hurricanes in the first round, but, despite being the only 100-point team in the regular season, they lost to the eventual Stanley Cup-champion Tampa Bay Lightning in Round 2.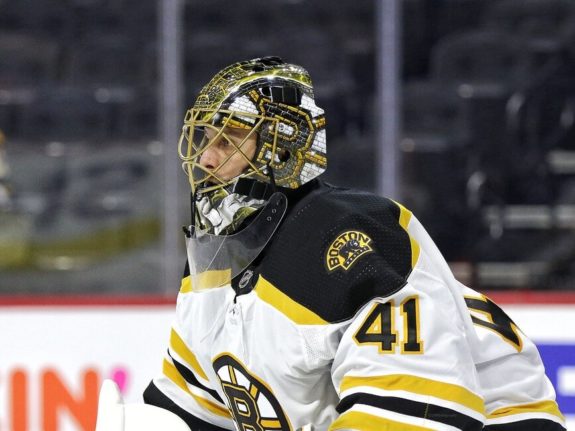 Regardless, Halak's performance this season (3-0-1 with a 1.72 GAA and .923 save percentage) only reaffirms his good standing within the Bruins organization. Technically outperforming Rask (5-1-1, 2.36 GAA, .898 save percentage), Halak is right where he needs to be (and where the Bruins need him to be).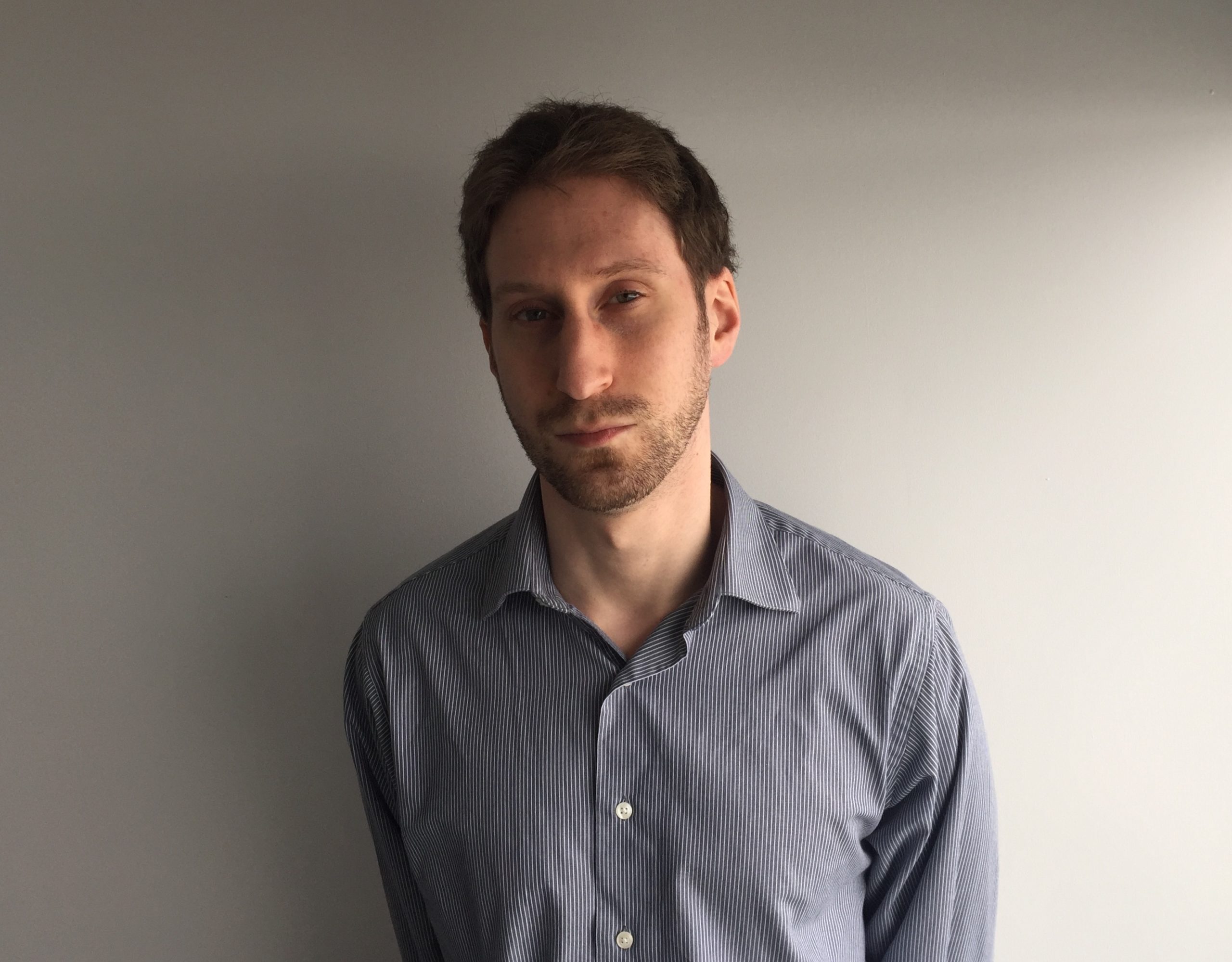 After 10 years of writing hockey, Ryan decided it was as good a time as any to actually join The Hockey Writers for the 2014-15 season. Having appeared as a guest on such programs as CBC Radio One's Daybreak, Ryan has written for such publications as the Montreal Gazette and Bleacher Report and worked for the NHL itself and his hometown Montreal Canadiens. He currently covers the Habs for THW as a columnist.