The NHL condensed the 2020-21 NHL season to 56 games due to the pandemic, with teams loading up on proven goalies to keep their starters rested. However, despite the full 2021-22 schedule, the pandemic has hit another gear, somewhat hitting teams off guard this time around, leading to even more opportunities for backups.

It's a phenomenon that's reflected in this updated list of the best backups in the NHL today, with a slew of new names getting recognition for their ability to find success in a pinch. Taking into account their success and workloads so far this season, careers up to this point and overall potential, here are the top five:
5. Ville Husso (St. Louis Blues)
Charlie Lindgren has technically been the story for the St. Louis Blues. He has gone from the Montreal Canadiens' taxi squad in 2020-21 to earning a .958 save percentage. What the stats don't say is he's far down on the Blues' depth chart and only got in his games this 2021-22 season due to an unprecedented stretch of injuries in net (and throughout the lineup).
Related: Blues Goaltending Shining Bright Despite Injury Woes
Ville Husso, the Blues' primary backup, has been far from a slouch for his part. Husso has earned a 4-2-1 record with a 2.28 goals-against average (GAA) and .931 save percentage (SV%), figures that put starter Jordan Binnington's stat line to shame.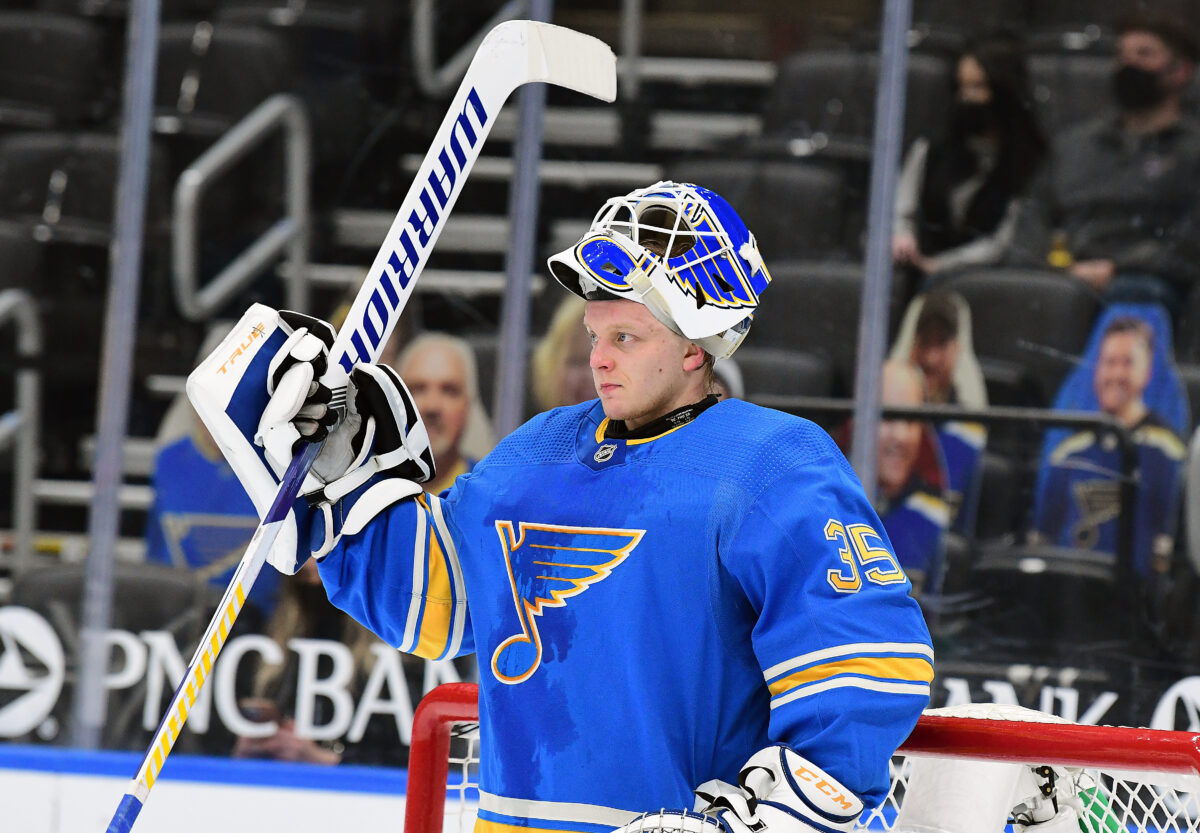 Now, Binnington's success story, in which he made the jump from journeyman to NHL No. 1 has been well-documented. So, it's clear he should be watching his back, even though the Blues could likely stand to see a little more from his heir apparent. The 26-year-old Husso, who's had an equally long road to the NHL, makes his debut on this list in his sophomore season, having gone 9-6-1 with a 3.21 GAA and .893 SV% in his rookie campaign. Due to those mediocre numbers and a general lack of NHL experience, Husso takes just the No. 5 spot.
4. Kaapo Kahkonen (Minnesota Wild)
Kaapo Kahkonen may have found his niche in the NHL as a No. 2. He stormed out of the gate in the pandemic-shortened 2020-21 season, but ultimately saw his numbers drop as he split goaltending duties with Cam Talbot, nearly 50-50, with the latter ending up with the edge in terms of playing time.
Kahkonen still finished with a 16-8 record, but a mediocre 2.88 GAA and .902 SV%. In comparison, in relatively limited action this season, he's 6-2-1 with a 2.51 GAA and .915 SV%. Meanwhile, Talbot's struggled, potentially opening the door for Kahkonen to get more starts.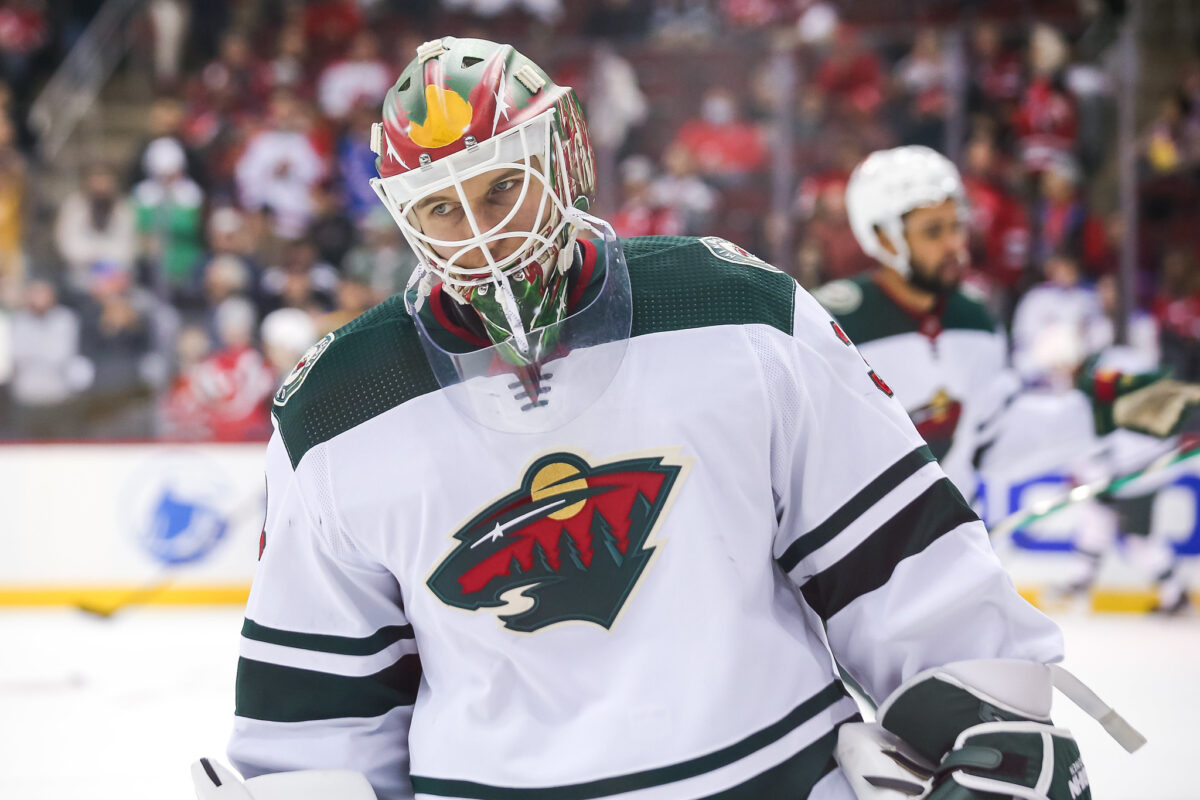 Time will tell whether or not Kahkonen's play similarly suffers with the greater workload like it did last season. What's clear is neither he nor Talbot is the Wild's goaltender of the future in the organization's mind, as they took Jesper Wallstedt No. 20 overall at the 2021 NHL Entry Draft.
However, Talbot is already 34 and poised to hit unrestricted free agency in 2023. There are no guarantees Wallstedt will be ready by then, making Kahkonen the team's best option in the medium term. He's proving to be a good one overall.
3. Jaroslav Halak (Vancouver Canucks)
This is somewhat of a legacy selection, considering Jaroslav Halak's long and successful career as a 1B goalie. He's just 1-4-2 this season, playing behind Vancouver Canucks starter Thatcher Demko, but part of that is due to the Canucks being far out of the Western Conference playoff race as a sub-par team overall. Halak's still got a decent 2.59 GAA and .915 SV% to his credit, even as his career enters its twilight.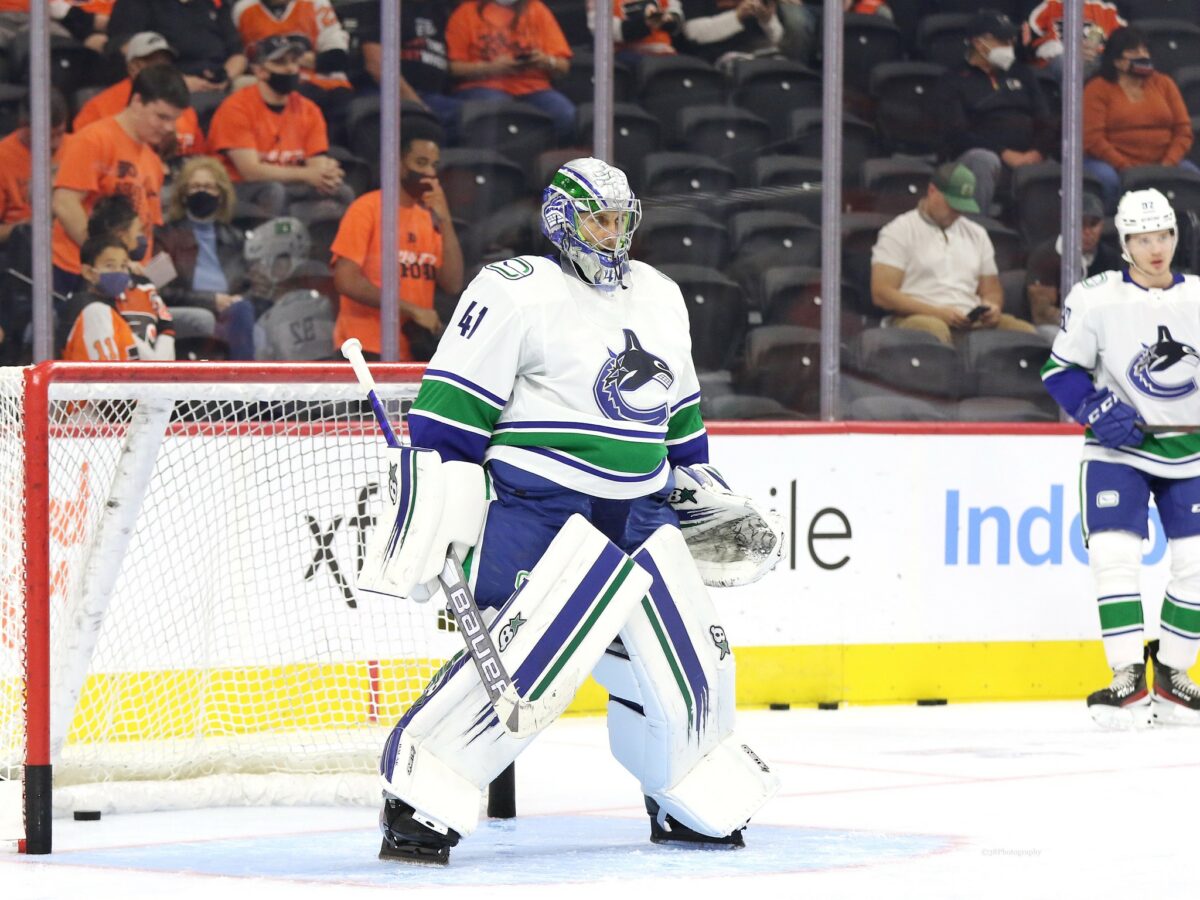 Keep in mind, Braden Holtby, who's enjoyed somewhat of a career resurgence with the Dallas Stars, couldn't make it work with the Canucks either. Holtby's contract was bought out, after he went 7-11-3 with a 3.67 GAA and .889 SV% playing behind a similarly struggling Canucks team last season, ultimately cementing Demko's road to becoming the team's undisputed No. 1. Comparatively speaking, Halak's doing a great job in his specific role, generally giving the Canucks a chance to win whenever he plays… however long he remains a Canuck anyway.
2. Anthony Stolarz (Anaheim Ducks)
Contrary to popular belief, Anthony Stolarz did not just appear out of nowhere like a master illusionist. This is just the first real chance he's had to stick in the NHL after turning pro in 2014.
Up until this season, Stolarz has had cups of coffee with the Philadelphia Flyers, who drafted him, and Edmonton Oilers, generally putting up decent numbers. His stats have really taken off as a member of the Anaheim Ducks, where he first signed in 2019. Ryan Miller, himself no stranger to rankings such as this, had just been the primary backup up to last season, inadvertently roadblocking Stolarz.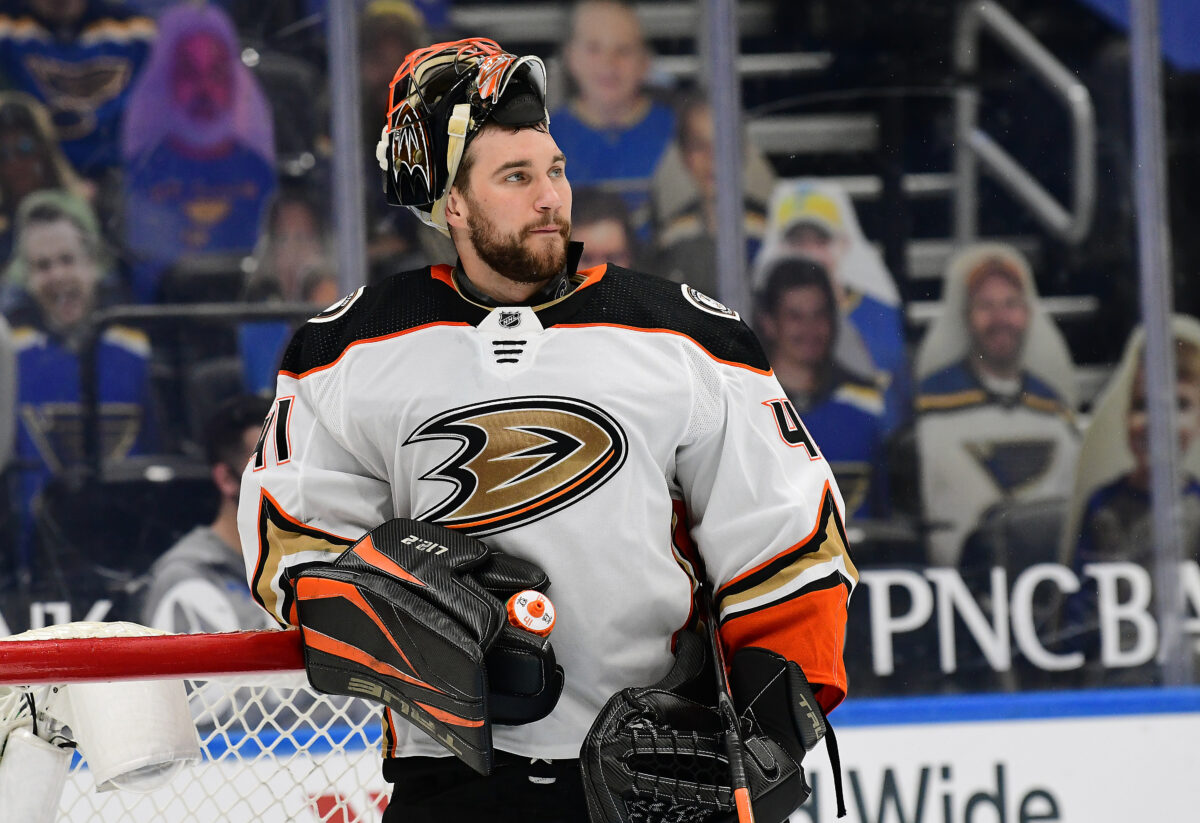 Now that Miller's retired, the door has opened for Stolarz, who's making the most of his opportunity. He's got a 6-3-1 record with a 2.22 GAA and .931 SV%, one game shy of the career-high 12 he played in 2018-19 as of early January 2022. He'll easily pass it and then likely build off his great season overall moving forward.
1. Jake Oettinger (Dallas Stars)
The Stars' goaltending situation is complicated. An injured Ben Bishop had in theory been the team's starter, but it was Anton Khudobin, who's earned accolades as a career backup himself, who backstopped the team to the 2020 Stanley Cup Final in his absence.
As a result, Khudobin got rewarded with a new contract and the majority of starts last season, splitting time with Jake Oettinger. Khudobin stumbled though, with the Stars signing a newly bought-out Holtby as something of an insurance policy.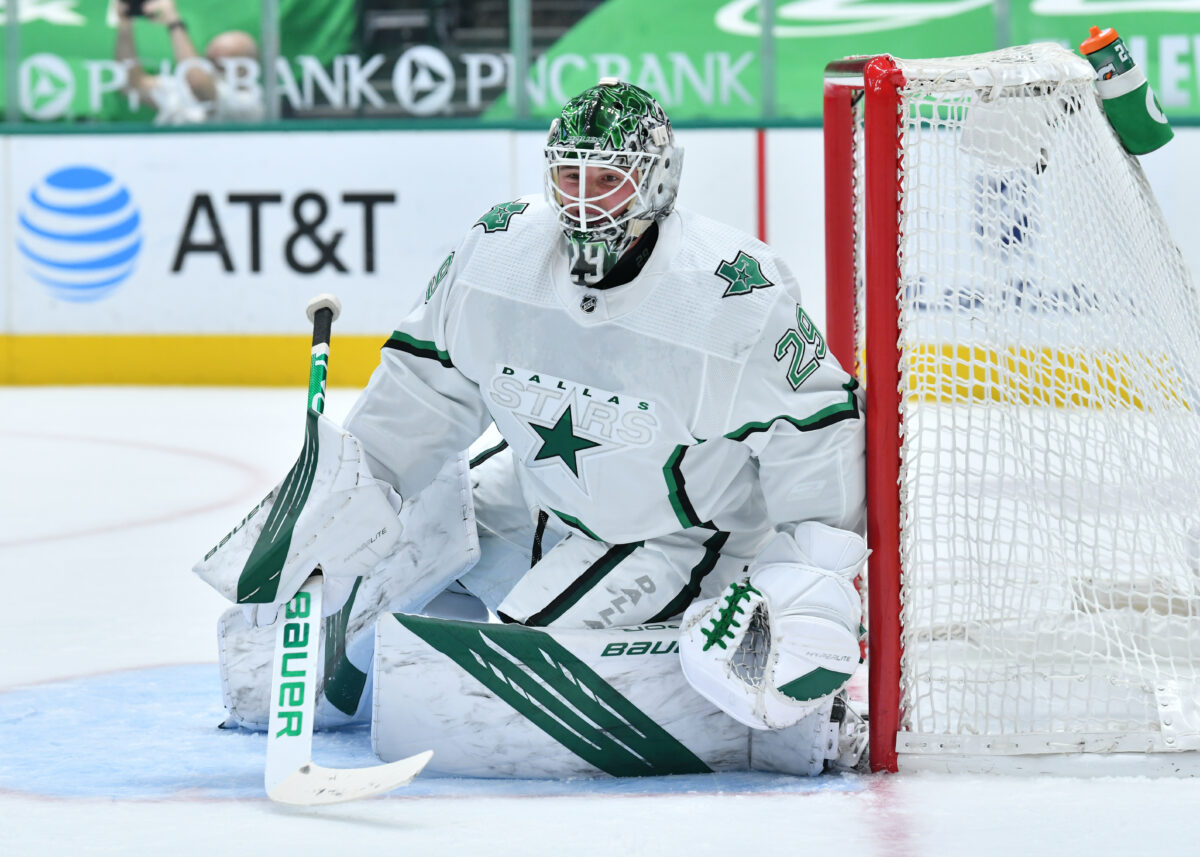 Holtby has exceeded expectations, helping the Stars to clear up their crowded-crease crisis. They're now going with him and Oettinger, having placed Khudobin on waivers, with Bishop retiring. Of course, Holtby can't afford to grow complacent, considering Oettinger, selected No. 26 overall in 2017, is clearly the Stars' goalie of the future, if not the present. He's 8-2 with a 2.22 GAA and .923 SV%.
So, even though Holtby has played most of the games for the Stars so far this season, look for their roles to reverse sooner or later. As Holtby is only under contract for this season it could very well be the former, at which point Oettinger may very well no longer qualify for this list of the NHL's best backups.
---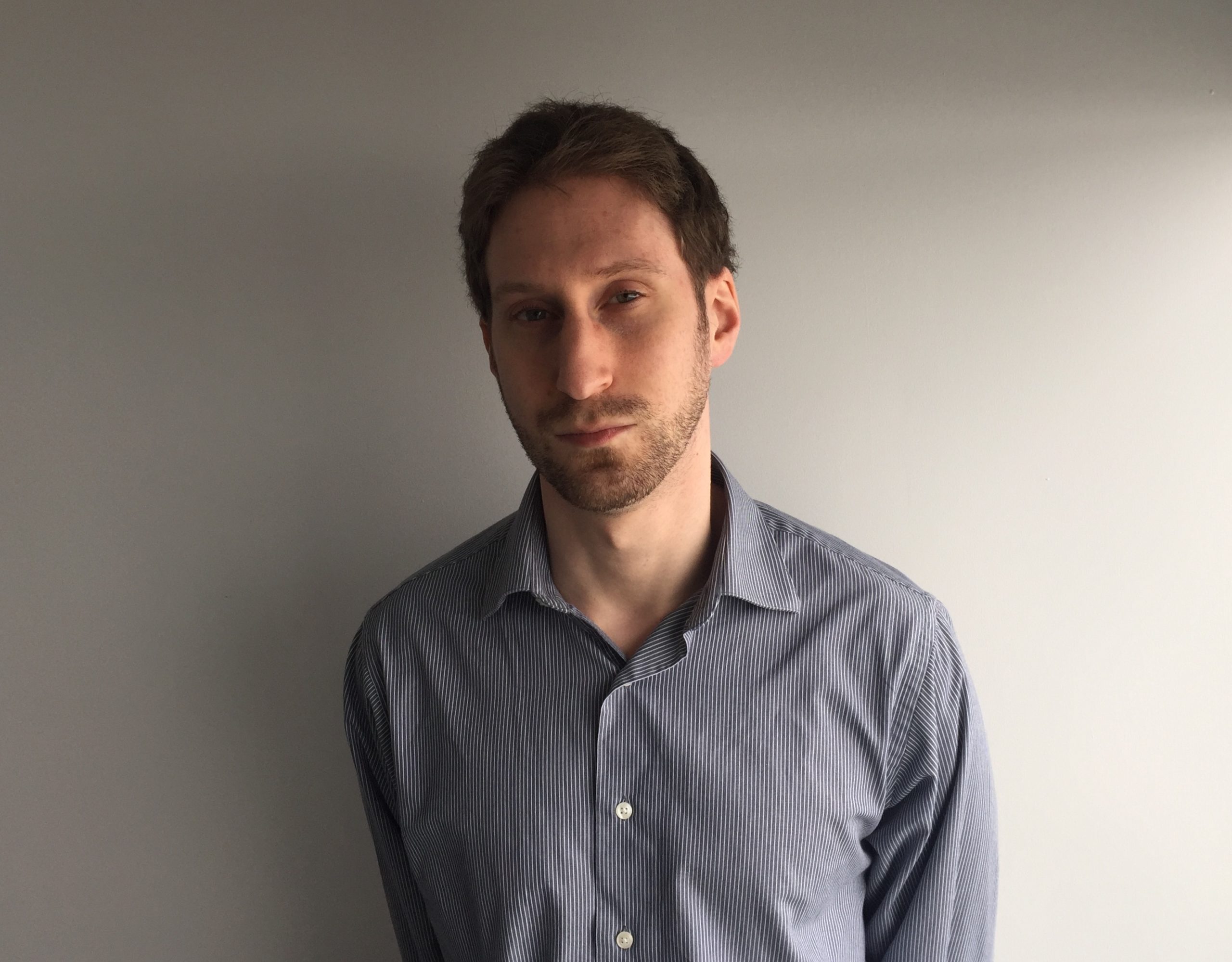 After 10 years of writing hockey, Ryan decided it was as good a time as any to actually join The Hockey Writers for the 2014-15 season. Having appeared as a guest on such programs as CBC Radio One's Daybreak, Ryan has also written for the Montreal Gazette and Bleacher Report and worked for the NHL itself and his hometown Montreal Canadiens. He currently writes about all things Habs for THW, with it being a career highlight for him to have covered the 2021 Stanley Cup Final as a credentialed member of the press.