Marc Bergevin's busy offseason continued on Wednesday as the general manager of the Montreal Canadiens announced the signing of Brendan Gallagher to a six-year contract extension with an average annual value of $6.5 million.
The 28-year-old winger, who has spent his entire eight-year NHL career with the Canadiens, was eligible to become an unrestricted free agent at the end of the 2020-21 season.
The new contract comes after 24 hours of speculation once it was revealed on Tuesday that talks had broken off between Gallagher's camp and Bergevin. Clearly, the two sides were able to come to a resolution rather quickly.
Canadiens Lock up Their Best Forward
Not only is Gallagher a two-time 30 goal scorer in the NHL, but he's also the heart and soul of the Habs. His work ethic and determination during every shift are an inspiration to his teammates. Bergevin not only locked up a key member of Montreal's leadership group but also their best forward.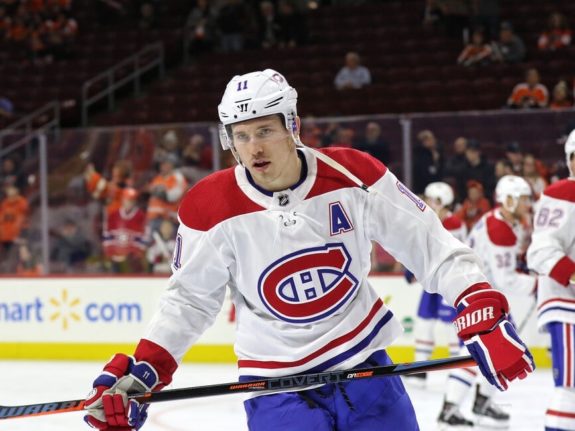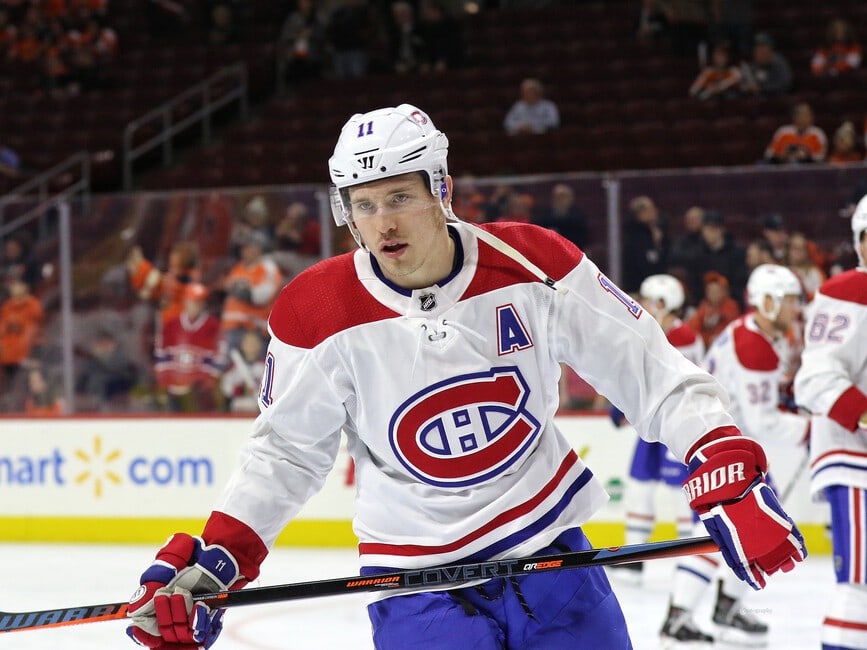 Gallagher collected 43 points in 59 games with the Canadiens in 2019-20. His 22 goals ranked him first among his teammates for the third straight year. He scored a career-high 33 goals during the 2018-19 campaign.
During his time with the Canadiens, Gallagher has registered 334 points in 547 regular season games and added 25 points in 49 playoff games. His 173 goals in Montreal ranks 17th in team history among wingers. He also won a gold medal with Canada at the 2016 World Championship.
Having Gallagher around long term shores up the top six forwards of the Canadiens and ensures depth at right wing position for the next several years. He will continue to serve as a mentor for Montreal's young centremen in Jesperi Kotkaniemi and Nick Suzuki.
Bergevin Continues Busy Offseason
There haven't been many general managers around the league busier than Bergevin this offseason who has been quickly checking off items on his to-do list since the Canadiens were eliminated by the Philadelphia Flyers in the first round of the playoffs.
In addition to the Gallagher extension, Bergevin also signed a new deal with defenseman Jeff Petry. He acquired Josh Anderson from the Columbus Blue Jackets in exchange for Max Domi plus signed free agents Joel Edmundson and Tyler Toffoli.
His first move was trading for goaltender Jake Allen from the St. Louis Blues to back up Carey Price. Allen also signed a two-year extension today before even playing a game for the Canadiens. The deal carries an average annual value of $2.875 million.
Bergevin still has work to do given that he only has six forwards under contract for the 2021-22 season with the likes of Joel Armia, Phillip Danault and Tomas Tatar able to walk at the end of the season as unrestricted free agents. But, with the speed and efficiency he is getting business done lately, he'll surely take care of those situations in due time.