Ever since former Edmonton Oilers general manager Peter Chiarelli bounded up the stage in Buffalo on June 24, 2016, to announce the fourth-overall NHL Entry Draft pick with the same self-satisfied grin he had on his face the day he signed Milan Lucic to one of the worst NHL contracts in history, there has been no bigger lightning rod in the organization than Jesse Puljujarvi.
The storm started with his mediocre play and then intensified in 2019 at the end of his entry-level contract (ELC) when Puljujarvi and his agent refused the Oilers' qualifying offer and demanded a trade.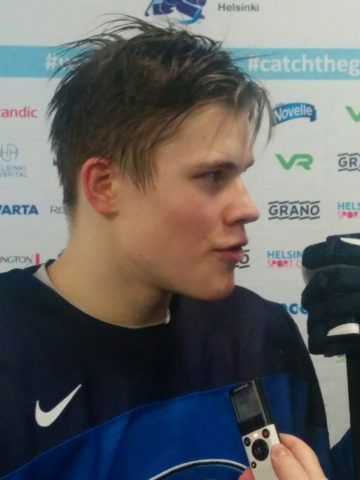 When it comes to the 22-year-old Finnish right-winger, everyone has an opinion ranging from, "He needs to be playing alongside Connor McDavid!" to "He's an immature brat! Better to have let him rot in Karpat!" to "Should have traded him before he lost all value."
With the recent announcement that the Oilers have reconciled with and signed Puljujarvi to a two-year contract worth $1.175 annually, let's review how both sides got here.
Puljujarvi's Early Overseas Success
Entering the Finnish SM-Liiga as a 17-year-old, Puljujarvi scored 39 points in 71 games over two seasons from 2014-16 and added nine points in ten playoff games. At the 2016 World Junior Championships, he scored 17 points in seven games to lead the tournament in scoring as a 17-year-old (the second-highest point total in tournament history) and helped his team win the gold medal skating alongside Sebastian Aho and Patrik Laine.
Still, something was off. Despite being the third-overall consensus pick for the 2016 NHL Entry Draft, Columbus Blue Jackets GM Jarmo Kekäläinen passed up his fellow Finn to take Pierre-Luc Dubois with the third pick, leaving Puljujarvi for Chiarelli and the Oilers at fourth overall. Did Kekäläinen's Finnish connections tell him something the rest of the hockey world didn't know? Four years later, we're still trying to decide.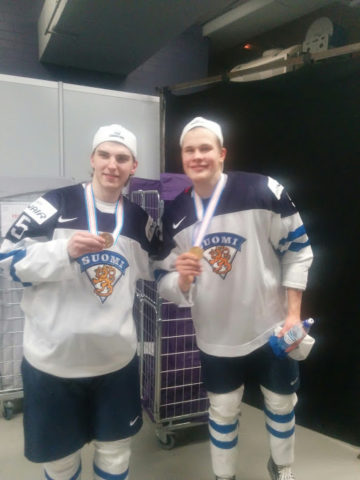 In 2015, The Draft Analyst called Puljujarvi, "… quite possibly the best Finnish prospect in almost 30 years":
"Last year, when a 16-year-old Jesse Puljujarvi appeared for Team Finland at the 2015 World Junior Championship, the hockey world was still trying to figure out how good this kid really was. Although stifled by bigger, more mature netminding, the electrifying Finn became one of the few bright spots …   Puljujarvi used his power-speed combo to consistently catch defenders flat-footed, but his lack of finish made you wonder if he was deserving of being called one of the 2016 draft's top prospects."

– The Draft Analyst
In 2016, Elite Prospects had a similar evaluation:
"… a big winger who combines size, skating and skill. A strong skater who can blast past the opposition in full speed. Able to use his size, reach and stickhandling skills to retain the puck in speed. A smart player at both ends of the ice, both on and off the puck. Great work ethic and positive attitude. More of a playmaker than a scorer and could improve his shooting skills, although already equipped with an accurate release. Doesn't shy away from physical play, but could use his size more to his benefit."

– Elite Prospects
Puljujarvi's Early Professional Struggles
Despite the questionable decision to give an 18-year-old a spot on an NHL team instead of letting him develop in his home country or the AHL, Puljujarvi was rushed to the NHL before he had fully found his game. There was also the element of playing on a smaller rink and against fully-grown men.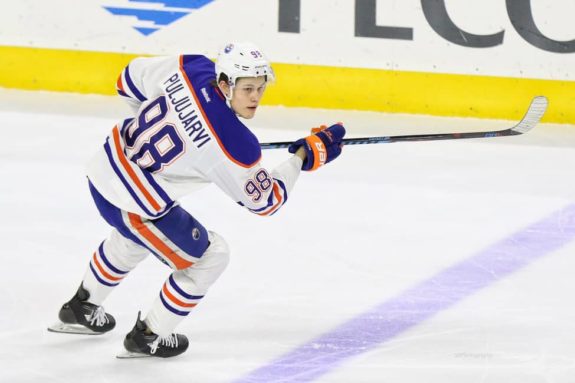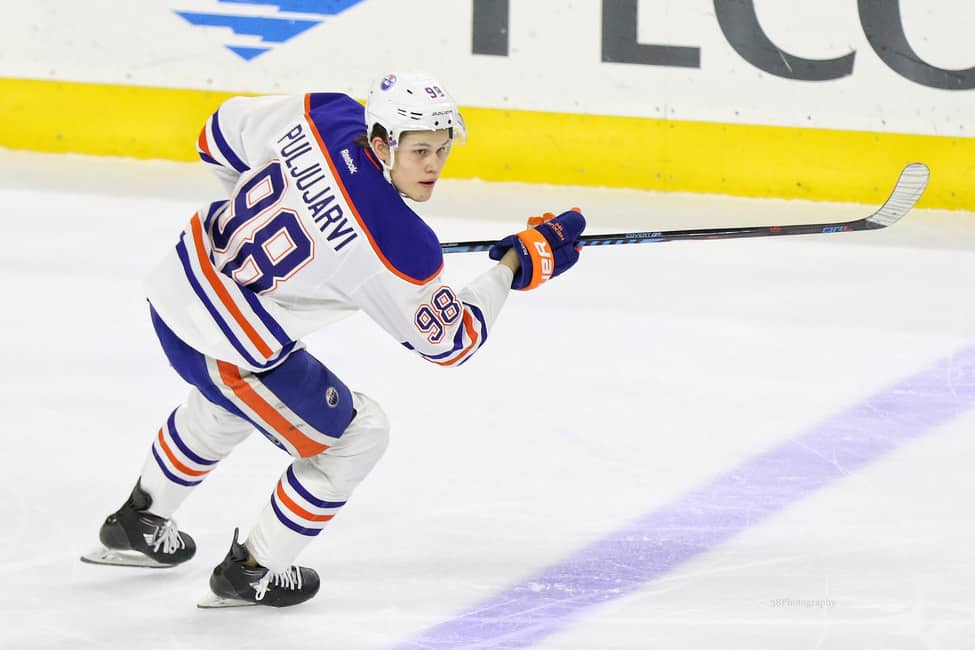 Oilers Entertainment Group radio analyst and team insider Bob Stauffer has suggested that the reason for not letting Puljujarvi "ripen" in the lower league was that he was informally guaranteed ice time in the NHL when he signed his ELC. Chiarelli had allegedly promised Puljujarvi's agent, Markus Lehto, a minimum amount of NHL games as part of the agreement. The problem was that the player wasn't developed enough yet to justify the ice time.
From 2016-19, he scored 42 points in 53 AHL games but just 37 points in 139 NHL games. Unconfirmed reports said he repeatedly missed team-arranged English lessons, and there were rumours he couldn't understand his coaches' instructions and that his teammates were "cool" on his attitude.
Related: Should Oilers Send Puljujarvi to AHL?
His development gained some brief traction when he was placed on a line with centre Ryan Strome, but that quickly ended when Chiarelli made another questionable move and traded Strome to the New York Rangers for the underwhelming Ryan Spooner.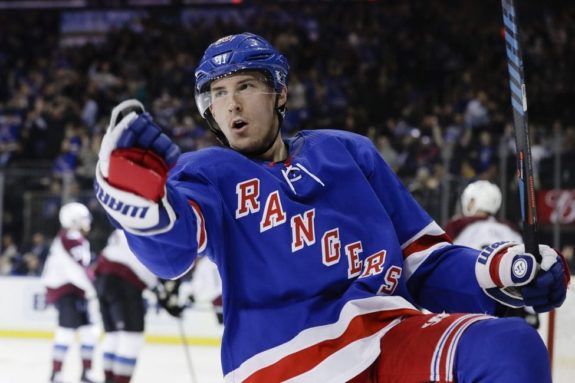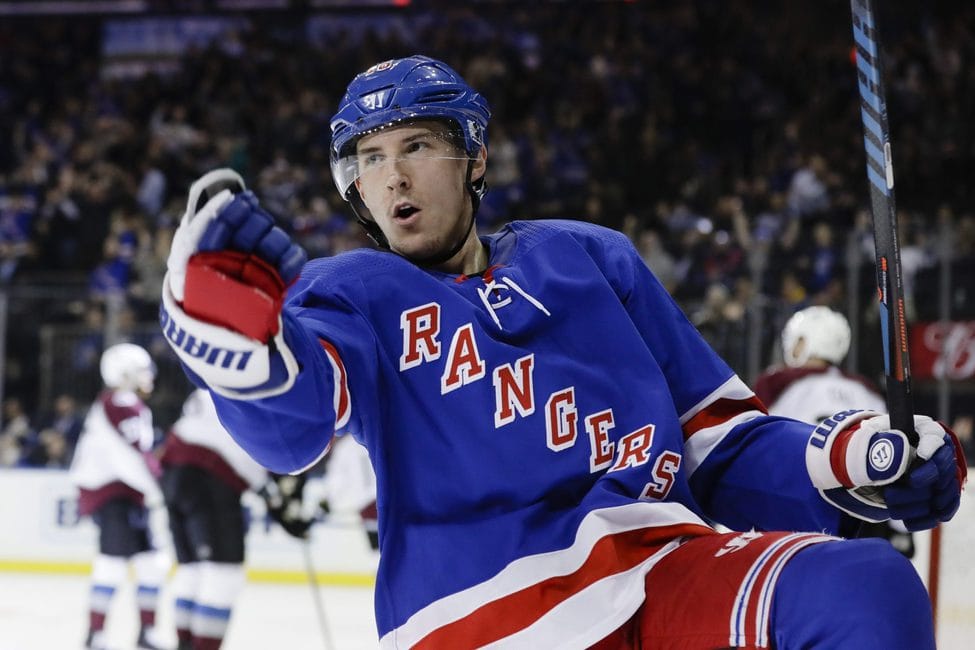 Puljujarvi was back to struggling and clearly belonged in the AHL or back in Finland.
Puljujarvi's failure to develop was a combination of his immaturity and inability to adjust to the North American game, along with mismanagement by the Oilers who, instead of letting him develop and mature, had him bouncing back and forth between the AHL and NHL like a lacrosse ball in a locked equipment room. The situation finally stabilized late in 2018-19 when the Oilers announced that Puljujarvi would spend the rest of the season in the AHL because head coach Todd McLellan clearly didn't know how to deal with him.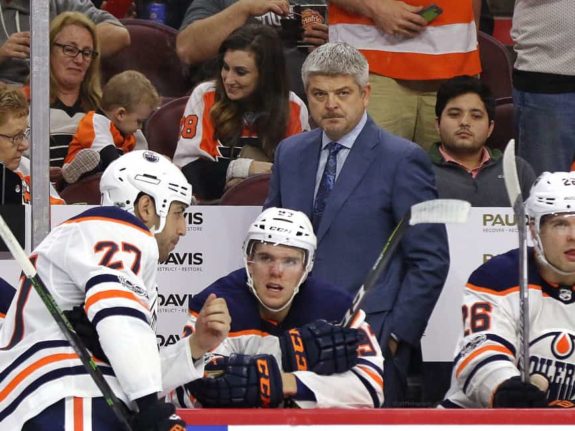 Then, the situation turned again. With the team struggling, McLellan was let go by Chiarelli and replaced with long-time NHL coach Ken Hitchcock. Shortly after, Chiarelli was also given his walking papers. Puljujarvi, who was finally in a good spot in the AHL, was almost immediately brought back to the NHL by Hitchcock, who believed that he could do something with him:
"When you see something that good, and that much (of it), as a coach you want to take responsibility of the player," Hitchock told Allan Mitchell of The Athletic. "You don't want to see him play in the American Hockey League." – (from "Lowetide: Is Ken Hitchcock helping Jesse Puljujarvi find his way as an NHL player?", The Athletic, Feb. 8, 2019)
Unfortunately, Puljujarvi's NHL struggles continued. The Edmonton Journal's Cult of Hockey grades players in ten-game segments over each NHL season. Here's what they had to say about Puljujarvi in two segments, one before and one after Hitchcock took over:
Games 11-20: Four games played. Grade = 4.8/10 Comments: Lost the confidence of his coach, sent to AHL for a reset. (from 'Player grades, Games 11-20: Hot start a distant memory for Edmonton Oilers after annual November nosedive,' Edmonton Journal, 11/20/2018)
Games 21-30: Eight games played. Grade = 5.1/10. Comments: Getting a solid opportunity in a top-six role. (from 'Player grades, Games 21-30: One new coach, two hot goalies spark turnaround in Edmonton Oilers' defensive game,' Edmonton Journal, 12/11/2018)
Despite that he was given every opportunity to succeed by a new coach who had expressed his belief in Puljujarvi, his report card barely improved. It was almost a relief for everyone when his season prematurely ended with double hip surgery.
In June 2019, Puljujarvi's agent announced his client would not accept the Oilers' qualifying offer and had asked for a trade. When no deal seemed forthcoming, he played all of 2019-20 in Finland with his old Karpat club. As if he had tapped his heels together like Dorothy in The Wizard of Oz, Puljujarvi proved that there's no place like home, scoring 56 points in 53 games in a league considered lower than the AHL.
Many Questions Remain
Many questions remain unanswered four years after the Oilers drafted Puljujarvi. Was he fool's gold at the bottom of the pan or can the Oilers make lighting strike twice, as they did with Jari Kurri and Esa Tikkanen?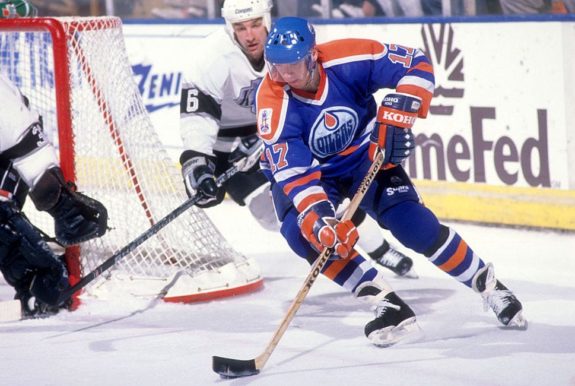 Matt Larkin of The Hockey News called Puljujarvi's first few NHL seasons "disastrous," but acknowledged that his numbers are still competitive in the NHL:
"Among fellow 2016 draftees, Puljujarvi sits 14th in games, 13th in goals and 17th in points, albeit he didn't play in North America at all in 2019-20. Still, so far, he has to be labelled as a bust. And yet, of the 188 rookie skaters to play an NHL game this season, 129, or 68.6 percent, are actually older than Puljujarvi. He has upside left to unlock in his 6-foot-4, 201-pound frame. In the aforementioned sample of 518 forwards, Puljujarvi was a respectable 133rd in shots per 60 and 102nd in individual shot attempts per 60. That latter stat put him in the 80th percentile. So does that mean he'll get a chance to play high in Edmonton's lineup?  . . .  Puljujarvi will have every chance to make his mark."

– Matt Larkin, The Hockey News
How much of Puljujarvi's international success was due to Laine and Aho, the latter of whom has proven to be the best of the three despite being drafted the lowest at 35th overall in 2015 by the Carolina Hurricanes.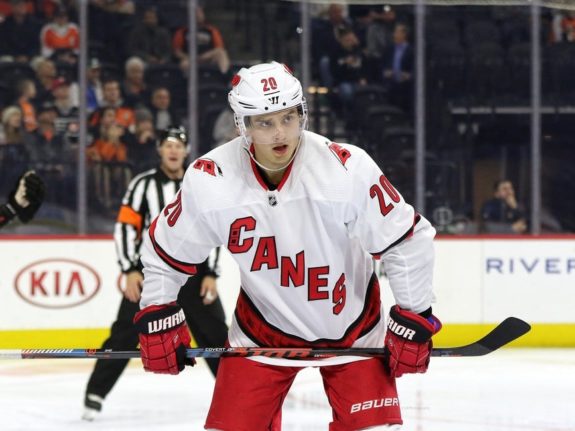 How much of his struggles were due to his youth and immaturity or was the team asking too much of an 18-year-old alone in a new country for the first time with no knowledge of the language or customs? Puljujarvi spent most of his childhood in Oulu, a city of only about 200,000 people in the far north of Finland. He is very comfortable there. What will happen when he is forced out of his bubble again?
Related: Puljujarvi Needs to Play in Oilers Top-6
Is his skill set remarkable only on the smaller Scandinavian stage? Is it transferable from the SM–Liiga to the best league in the world? Will he finally start to process and apply his coaches' instructions? Will he be welcomed by his former Oilers teammates? After all, he did walk out on them.
How much of his slow development was Oilers management's fault? First, Chiarelli wasted a year of Puljujarvi's ELC and followed it up by bouncing him between leagues and teams, never letting him get comfortable and stable. McLellan never found a role for him on the ice, not knowing if he belonged in the upper or lower half of the lineup, or nowhere at all.
What should have happened then has to happen now: Puljujarvi has to earn his ice time and his spot on the team. As Holland told Larkin: "There are no guarantees. We're in the winning business. The coach is going to decide on an everyday basis who's dressed and what the line combinations are . . . Does he play on the first two lines or the bottom two? I think that's got to be sorted out by the coaches and by Jesse coming in and taking somebody's job."
Oiler fans can hope that is the case. There's no reason not to. So far, unlike his predecessor Chiarelli, Holland has judged right.
---
---
Darvin Babiuk has worked as a dishwasher, janitor, paper boy, grocery clerk, researcher, historical interpreter, oil and gas trainer and university lecturer. He covers the Edmonton Oilers for The Hockey Writers. Friends and relatives say he has never been the same after the tragic incident at the Moosomin 47th annual Dmitro Petrycyshyn Pickerel and Perogies Cribbage tournament. He has lived more places than Sinbad the Sailor.