When the New York Rangers went out and signed left-handed defenseman Jack Johnson as a free agent, they once again fell into the pitfall of veteran presence. Young teams love to talk about getting a veteran to show their young players the ropes and teach them how to succeed and to be a "character guy" but sometimes it can backfire on a team, usually from on-ice performances. It is always nice to have a good veteran presence on a team, but not at the expense of poor on-ice performance, and that is exactly where the Rangers have made mistakes. 
Related: 1971-72 Rangers – "We Did It All Except Win"
This offseason, the Rangers traded longtime Blueshirt Marc Staal to the Detroit Red Wings along with a second-round pick for future considerations. This opened up a roster spot on left defense — the trade was purely a cap dump and there were some nice cheap options to fill it with like Jon Merrill, who signed for cheaper in Detroit. Instead, the Rangers chose to replace their declining veteran defender… with another veteran defenseman on a decline. The two are very similar players but the Rangers hope is that Johnson will be better.
How Good is Jack Johnson?
Johnson's numbers over the last year have not been good. Last season in 67 games at even strength he posted a Corsi for percentage (CF%) of 46.67, a Fenwick for percentage (FF%) of 45.97, a shot for percentage (SF%) of 46.15, a goal differential (GF%) of 47.87, and an expected goal differential (xGF%) of 48.31. His CF%, FF%, SF% and xGF% were all lowest on the Penguins among defensemen who played at least 10 games for them, while his GF% was second-lowest.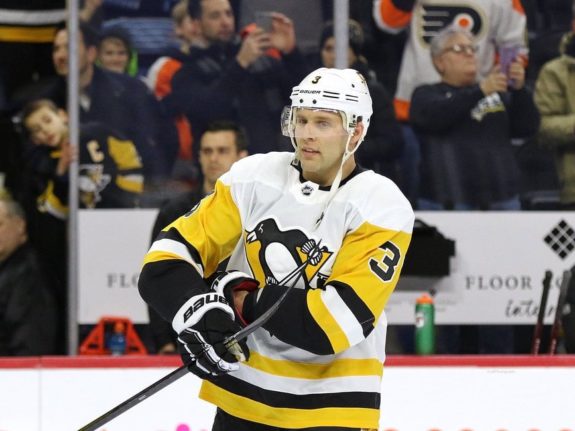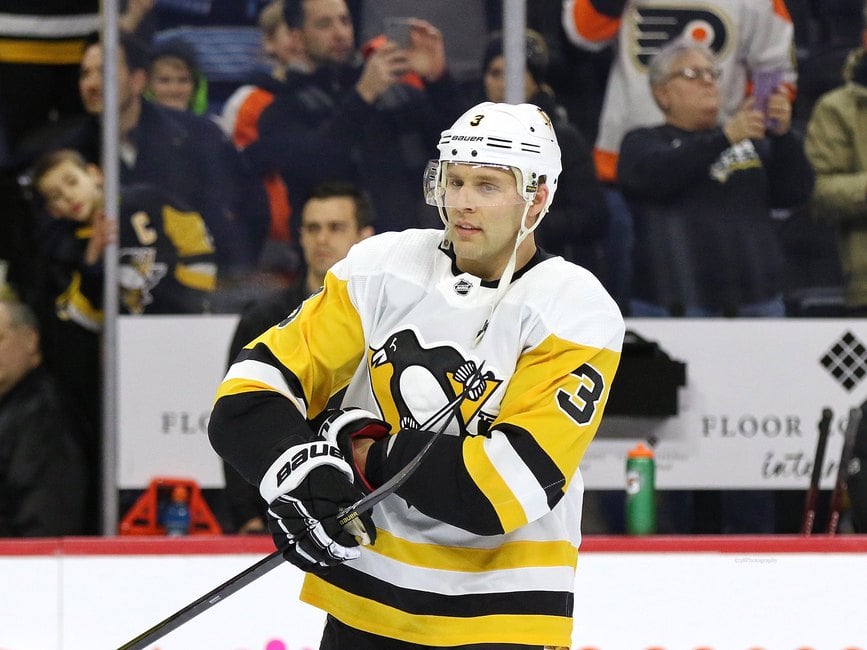 Shockingly enough, these would be right in the middle of the pack for the Rangers, who had eight defensemen appear in at least 10 games. Johnson's CF% would have been fourth, his FF% would have been fourth, his SF% would have been sixth, his GF% would have been fifth and his xGF% would have been third. The players he always ranked over were Libor Hajek, Marc Staal and Brendan Smith.
It should be noted that Johnson spent the vast majority of his time playing with Kris Letang. While he may no longer be the elite defenseman he was five years ago, he is still a quality defenseman. The Rangers however, were among the worst teams in the league in terms of defense. 
The idea seems to be that Johnson would improve an already porous defense but he struggled on a much better defensive team. Sometimes a player fits different systems better but it is also worth noting that the new assistant coach Jacques Martin was Johnson's coach in Pittsburgh, so he is already quite familiar with the system.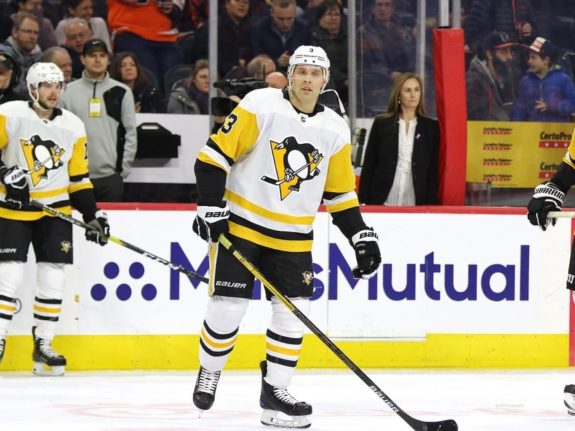 In New York, Johnson is likely to play the same role as he did with the Penguins — that of a top-four defenseman with Jacob Trouba. Johnson might be fine in a sheltered third-pair role but unless Hajek makes drastic improvements or prospect K'andre Miller is already ready for such a big role, Johnson will be playing important minutes. 
Some Mistakes in the Past
In seasons prior, the Rangers still made the mistake of "just getting a veteran" as well, with just last season's experiment being Micheal Haley. The enforcer was there to be a character player in addition to being a guardian. It failed miserably as Haley did not add much if anything to the team's on-ice performances. His possession metrics were all last on the team among players who played a minimum of 10 games aside from xGA, where Julien Gauthier and Kaapo Kakko were lower. Haley often found himself as the healthy scratch and ended up with a season-ending injury after only 22 appearances in which he averaged a mere 5:51 time on ice. 
He played a total of 1:34 of special teams minutes, 1:21 of which came on the penalty kill where it was just him jumping on the ice towards the end of a penalty. For most of the time Haley was playing, Lias Andersson was still in the NHL, and the two played most of their time with Brendan Smith. The trio was a total detriment on the ice. When it was Greg McKegg in the lineup, the line was still awful.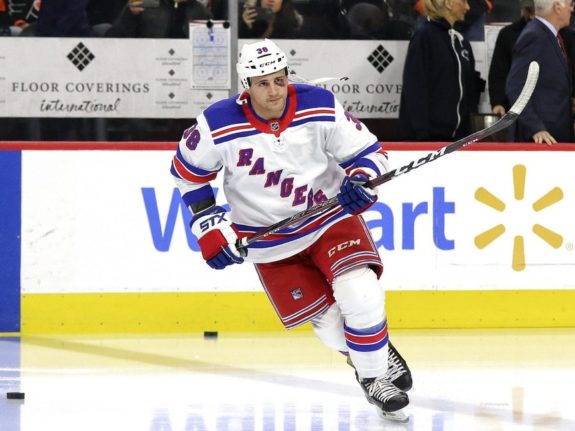 Before Haley came Cody McLeod and that story played out much of the same — he was a detriment on the ice and really did not help. He ended up being traded for a seventh-round pick. They also had Adam McQuaid on the blueline who also had some poor on-ice performances and also ended up getting traded. Back in 2017-18, the Rangers had David Desharnais who was also expected to play a more two-way game as well, but he also did not play very well in New York. 
For a good example of veteran presence, look at Patrick Marleau, the current NHL leader in games played. Upon going to the Toronto Maple Leafs, he essentially became a father for young stars Auston Matthews and Mitch Marner. On top of that, he was also fairly solid for them on ice. His possession metrics were not flashy but they were decent. His stats were a far cry from his prime years but they were still acceptable, 47 points in his first season and 37 in his second. 
The Rangers could have found something similar in former Minnesota Wild captain Mikko Koivu. This is a player who has had plenty of experience in the league and has enjoyed a solid career. He has shown he can still play with possession stats that would rank highly among Ranger forwards. He can still drive play effectively and be a positive on-ice presence. He also could have played a similar role for Kakko that Marleau played for Matthews and Marner. Instead, the Rangers passed on him and he signed with Columbus. 
Related: Top 3 All-Time Rangers Goalies
As of right now, it seems history is bound to repeat itself for the Rangers but the silver lining for them is that Johnson is a far cheaper option. He is only signed for one season at a very low cap hit of $1.15 million. The best-case scenario is that Johnson eats up minutes until Miller is ready for the NHL and then gets moved before the trade deadline for a few picks just like they did with McQuaid not too long ago.
---
---