Around 2 pm on Monday afternoon, the Montreal Canadiens signed forward Tyler Toffoli to a 4-year, $17 million contract ($4.25 million AAV). This is a great signing that allows the Canadiens to get the top-nine winger they needed.
Related: Jacques Plante – The Man Behind the Fiberglass Mask
Toffoli is coming off a 24-goal season split between the Los Angeles Kings and Vancouver Canucks, with whom he scored two goals and four points in seven playoff games. He is a versatile winger who can play both wings which makes him valuable.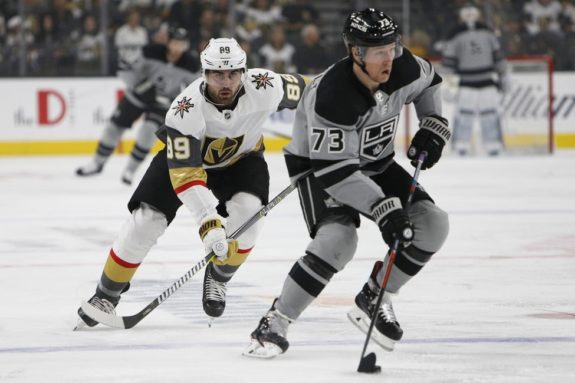 What makes Toffoli an even better acquisition is that he plays the game a little like Brendan Gallagher. Both players give their all every shift and aren't afraid to go into the dirty areas. With Toffoli playing that style, the Canadiens now have an edge over their opponents with at least two right-wingers who can bang away for an ugly goal; those are the goals that make a difference at the end of the night.
However, where does Toffoli fit best in the lineup?
Toffoli on Right Wing
Toffoli gives the Canadiens a much-needed scoring punch. Alongside another newcomer Josh Anderson, the Habs have upgraded in that department. However, Toffoli is a proven 20 to 25-goal-scorer and should fit anywhere in the top-nine.
Heading into 2020-2021, he may start on a line with Artturi Lehkonen and Jesperi Kotkaniemi. The duo needs a finisher as they control a lot of the play but goals don't come easily. Toffoli should benefit from having two play-making forwards who can get him the puck for even-strength goals. The line should complement each other well with Toffoli as the scorer, Kotkaniemi as the playmaker, and Lehkonen as the defensive-minded player (although, Toffoli is no slouch at driving the play either). This should be a recipe for success.
There is no guarantee he plays with them but it seems like a great fit on paper. Toffoli will also allow the Habs to spread their talent throughout the lineup. They can now have a skilled player like Joel Armia on the 4th line and players like Gallagher will have less pressure to score.
The Canadiens now have four capable right-wingers for their top three lines. Having to face Anderson, Gallagher, Toffoli, and Armia will wear down opponents as they can all cause trouble.
Toffoli on Left Wing
Despite what he said in his press conference, it seems that Toffoli has never played left-wing before in the NHL. However, the Habs could consider it since he is a versatile player who can adapt well. He may end up on the left side if head coach Claude Julien decides he'd rather have Armia in the top-9 instead of Lehkonen. The fact that Toffoli is more of a sniper than a playmaker makes it easier for his shot to be angled to the net from the left, and this might help boost his goal total.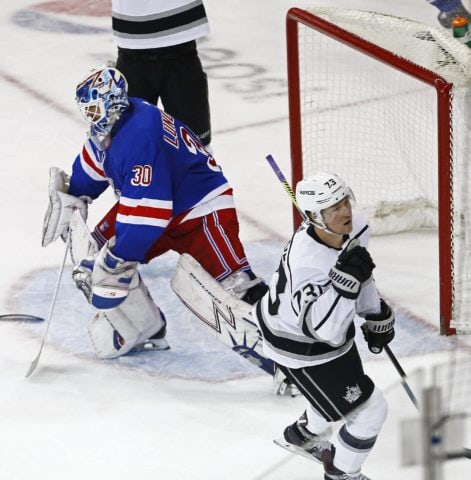 Armia would be able to drive the play alongside Kotkaniemi and Toffoli, although his play-making may be weaker than Lehkonen's. The difference here, with Toffoli on the left as opposed to Lehkonen, is that Armia would bring a power-forward style to the line. Armia will often go into the corners to battle for the puck and get it to his linemates. This should create more chances for Toffoli. However, it is a risk, since as mentioned, he has never played on the left-wing.
Regardless of where Toffoli is positioned on the wing, Kotkaniemi should benefit the most from this signing. He hasn't had the right linemates to finish his passes in his first two seasons, and with Toffoli on his line, Kotkaniemi could reach a 45 to 50-point pace next season. Expect the two forwards to form good chemistry no matter on which side Toffoli plays.
Toffoli on the Power Play
Toffoli will be a great addition to the Canadiens' struggling power play. With his sniper skills, he will fit in well on the left half-wall to shoot through traffic. Last season, he scored five goals and 10 points with the man advantage, mostly on a struggling Kings team who aren't as good as before.
If Toffoli gets good power-play time, expect his numbers to improve as his shot is now one of the best on the Habs. He would be another lethal threat who could help take the attention away from players like Shea Weber and Jeff Petry.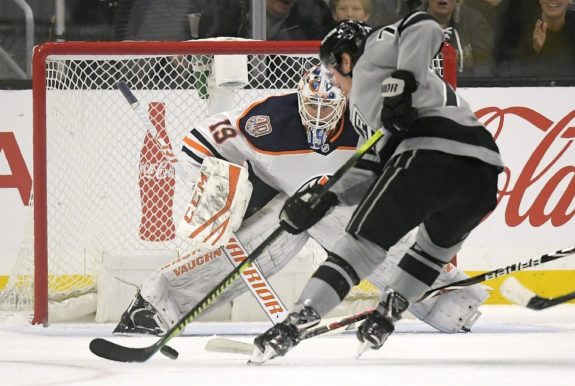 However, it's worth noting that Toffoli doesn't score a high percentage of his goals on the power play. He may be better at 5-on-5, but having passers like Nick Suzuki or Kotkaniemi set him up should help improve the Canadiens' power play overall.
He should play on the second unit as Tomas Tatar's replacement on the second unit. That way, the Canadiens can have a primary sniper on each unit. Tatar and Suzuki have a great connection on the first unit, so Toffoli could be a good option as the sniper on the second unit with Kotkaniemi feeding him cross-ice passes.
Expectations For Toffoli
Toffoli was signed to score depth goals in Montreal and that's what he'll do. If he plays a full season, expect him to reach 25 goals and around 45 points next season and he should help Kotkaniemi take the next step toward becoming one of the team's top centres.
He may also get some time on the penalty kill, as he did with the Kings. However, don't expect him to be a regular as there are more defensive-minded players on the roster and he shouldn't take time away from players like Armia and Lehkonen.
Related: Canadiens GM Showdown – Bergevin vs. Gainey
Toffoli should take some of the pressure off Gallagher and Tatar in the goal-scoring department. Last season, the Canadiens only had two 20-goal scorers but now they have Toffoli who can also score 20. As a whole, he should be a great fit in Montreal, and the Canadiens now have scoring depth.
---
---