In this second installment of a four-part series comparing Montreal Canadiens general manager Marc Bergevin to his four immediate predecessors, we take a look at Bob Gainey. Originally published in Aug. 2018.
It's been 25 years since the Habs last won the Stanley Cup. In that time, players have come and gone, but so have GMs. Five in fact have been hired since Serge Savard was let go in 1995. Only four of those five have followed him out the door though, with Bergevin being the sole exception… for now.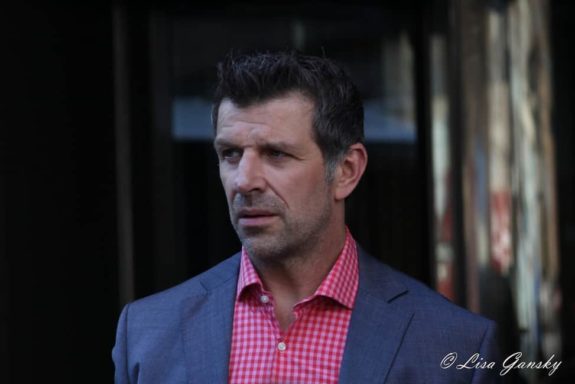 How do they each stack up against Savard? Not well, it turns out. So, we'll settle for comparing Bergevin to the other four who have failed to fill the former's shoes, starting with Pierre Gauthier and now continuing with Gainey.
Tale of the Tape: Bergevin vs. Gauthier
Time Served: June 2, 2003 – Feb. 8, 2010 (Gainey); May 2, 2012 – now (Bergevin)
No. of Playoff Appearances/ Seasons: 4/5 (Gainey); 4/7 (Bergevin)
No. of Division Titles/ Seasons: 1/5 (Gainey); 3/7 (Bergevin)
No. of Playoff Rounds Won/ Seasons: 2/5 (Gainey); 3/7 (Bergevin)
No. of Draft Home Runs/ Picks (home run being a projected long-term, good fit):
4/ 55 (Gainey; Mark Streit at No. 262 in 2004, Carey Price at No. 5 in 2005, Max Pacioretty at No. 22 in 2007, P.K. Subban at No. 43 in 2007)
3/ 50 (Bergevin excluding last draft; Artturi Lehkonen at No. 55 in 2013, Victor Mete at No. 100 in 2016, Jesperi Kotkaniemi at No. 3 in 2018)
Best/ Worst Free Agents Signed (based on contract and expected/ actual contributions):
Michael Cammalleri/ Sergei Samsonov (Gainey)
Alexander Radulov/ Karl Alzner (Bergevin)
Best/ Worst Free-Agent Re-Signings:
Jaroslav Halak ($1.55 million over two years)/ Jose Theodore ($16.5 million over three years) (Gainey)
Max Pacioretty ($27 million over six years)/ Carey Price ($84 million over eight years) (Bergevin)
Signature Trade:
Ryan McDonagh, Doug Janik, Chris Higgins, Pavel Valentenko for Scott Gomez, Michael Busto, Tom Pyatt (Gainey)
P.K. Subban for Shea Weber (Bergevin)
Gainey Looks Good Beside Bergevin
Time has been kind to Gainey's reign as Habs GM, which ended when he actually resigned in the middle of the 2009-10 season. He stayed on as a consultant until his successor, Gauthier, was fired. He then stepped down altogether. If one chooses to look closely at his tenure though, his resignation was actually for the best.
The perception is Gainey was an okay GM. A lot of factors play into why when, objectively speaking, it could be considered much worse.
After all, he came in with the pedigree of a winner, both as a player/ captain with this same historic franchise and a GM with the Dallas Stars, winning the Stanley Cup back in 1999. In addition, Gainey is oftentimes credited with helping to build the recent Habs teams that have come closest to breaking the 25-year drought.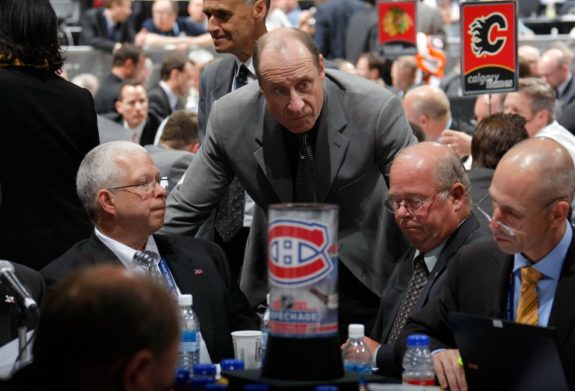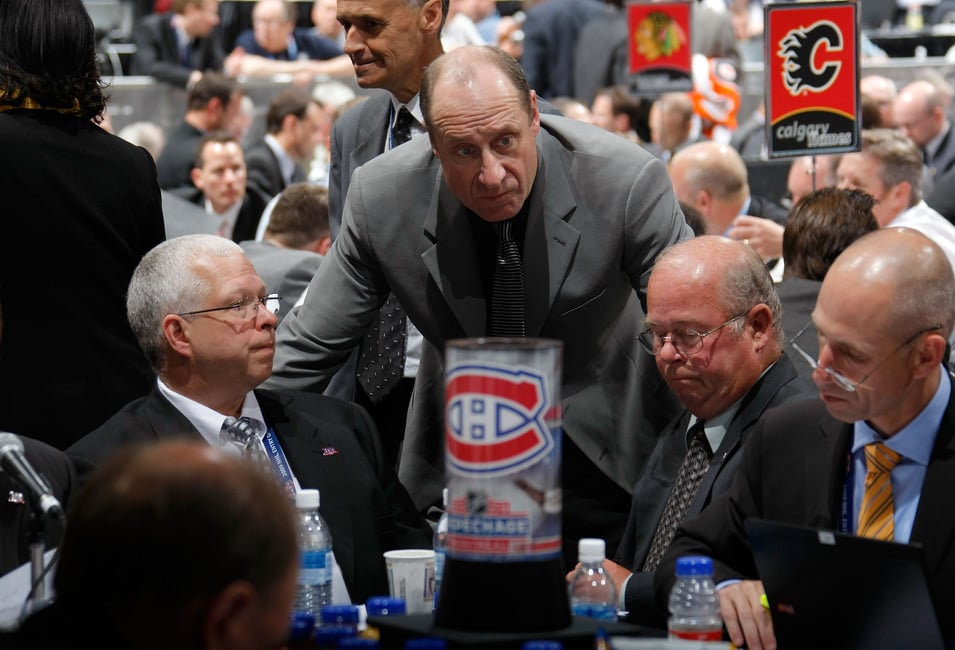 That credit is justified to a certain extent, even if he didn't get to enjoy the fruits of his labor, as he was out of the position by the time the Habs reached the Eastern Conference Final in both 2010 and 2014. Fans have his good drafting and development to thank, which was superior to Bergevin's in quality if not quantity. His overall record is anything but impressive, though.
Aside from a Northeast Division championship in 2007-08, which disappointingly led only to a second-round appearance, the team's identity was perennially that of a bubble team: always good enough to make the playoffs, but never any noise therein.
As a result, from a bird's eye perspective, Gainey was an adequate GM, especially if one were to give him slack for how the team continued to recover from its lack of success during the late 1990s and early 2000s. However, dissecting his moves, it becomes clear Gainey was just about as flawed as Bergevin.
Gainey Gambles on Gomez
For instance, Gainey is remembered for losing a future top-pairing left-handed defenseman in Ryan McDonagh. That cannot be denied. Actually, it cannot be denied Gainey lost two on his watch. He exposed a young Francois Beauchemin to waivers in 2004, with Beauchemin going on to enjoy success with the Anaheim Ducks.
In any case, the McDonagh trade is often considered Gainey's P.K. Subban screw-up. It's ironic, as Gainey's the GM who drafted him, well, them both actually, in 2007, which remains one of the team's all-time-best draft years. So, Gainey giveth and Gainey taketh away, getting supposed-No. 1 center Scott Gomez in exchange (with Chris Higgins also going to the New York Rangers).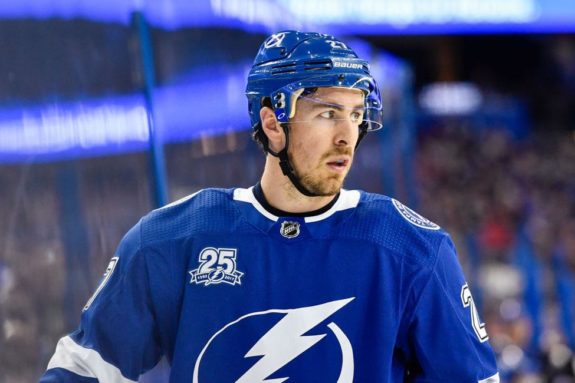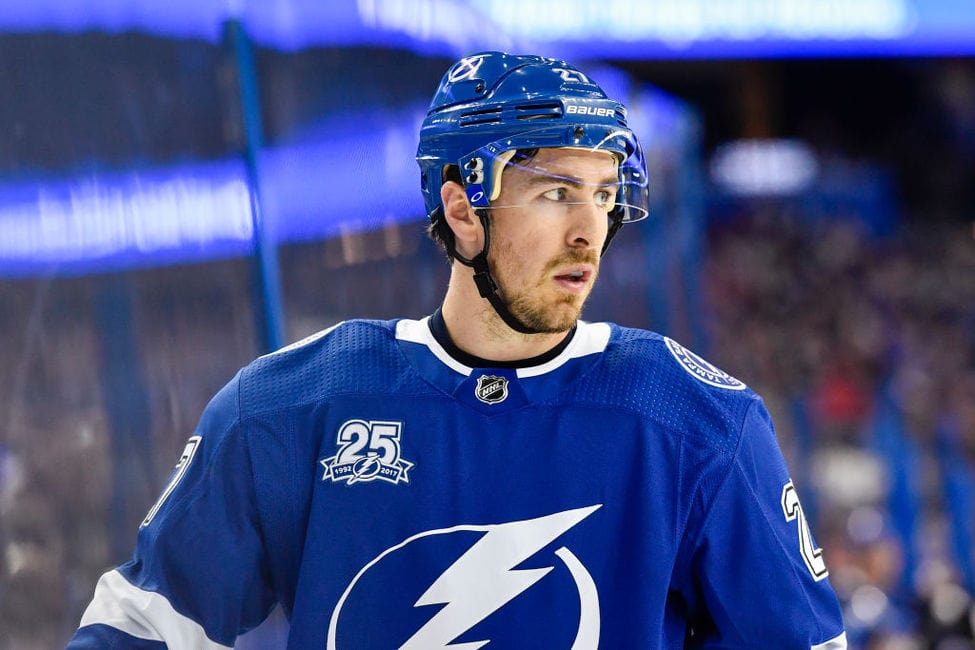 In retrospect, it was a disaster. Gomez was eventually bought out by Bergevin after his production stalled to absurdly low levels. McDonagh meanwhile became a mainstay on the Rangers. Many believe he and Subban would have made for the perfect partnership on the team's top pairing in a parallel universe.
The difference between Gainey and Bergevin's miscalculations is Gainey's gamble technically paid off. The team went on to reach the Eastern Conference Final the next season on the strength of the Gomez acquisition, which in turn facilitated the signings of Brian Gionta and Michael Cammalleri up front.
Of course, Gainey didn't stay on long enough to witness the magic of that 2010 spring in Montreal, at least not as GM, but that run is a testament to his vision for the team, however short-sighted it was.
The Kovalev-Koivu Controversy
Not many can retool on the fly as successfully as he did the previous summer. The problem is, not many would, especially the way Gainey did, as he moved on from Saku Koivu and Alex Kovalev in one fell swoop. What gets forgotten is Gainey tried to keep Kovalev despite his on-ice consistency issues and apparent character flaws.
It's a head-scratcher, considering how, like Bergevin, Gainey had been on a rumored mission to rid the team of what he perceived to be cancers in the locker room: Pierre Dagenais, Mike Ribeiro and Jose Theodore, collectively known as the Three Amigos. In at least the case of Ribeiro, for whom Gainey got defenseman Janne Niinimaa (three assists in 41 games as a Hab), it backfired badly.
In sharp contrast, a conscious decision had been made not to re-sign the heart and soul of the team in Koivu. Coincidentally or not, Koivu would have passed Jean Beliveau as the franchise's longest-tenured captain had he been retained.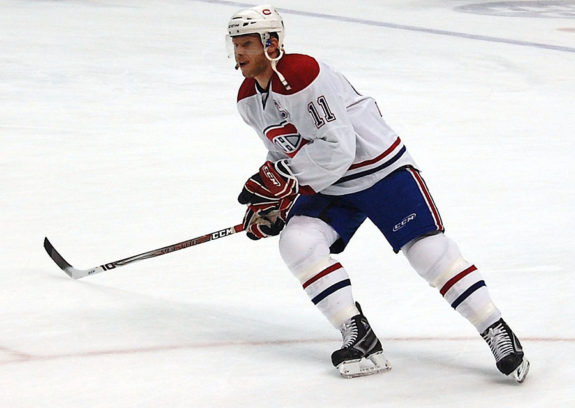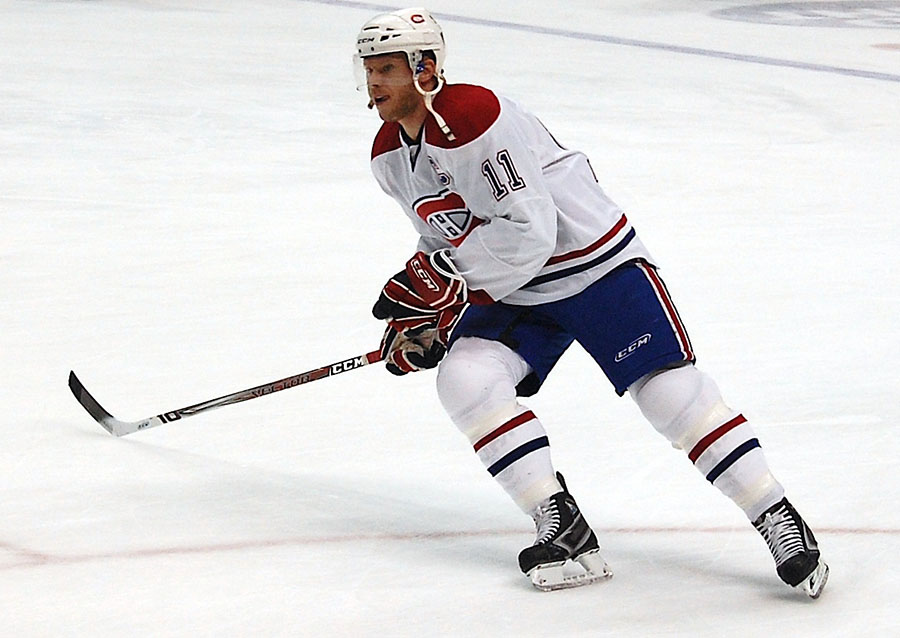 What's definitely a coincidence is Gainey lasted seven years as Habs GM and Bergevin just finished his seventh as well. The two are probably closer in terms of their success as GM than many Bergevin detractors would be willing to admit.
Habs Lessons to Be Learned
Case in point, when Bergevin gets let go, his successor will be able to heed much the same lessons from Gainey's mistakes (even if Bergevin hasn't). For example, short-term gains aren't worth long-term losses. Sacrificing McDonagh to acquire a center already on the decline hasn't done the team any good beyond that first season. And now, having traded away Mikhail Sergachev, the Habs are without anyone to play with Weber.
There's a lesson to be learned from Gainey's tenure by Habs fans, too. For whatever reason, many of Bergevin's supporters cling to the notion he must know what he's doing because he's GM and his critics aren't. Obviously he's doing something right. He must have a big master plan in the works.
Well, Gauthier had more experience than Bergevin heading in and it didn't do him any good. Gainey in turn had more experience than him and a Stanley Cup-winning past with both the Stars and the Habs themselves. He nevertheless made a lot of clear mistakes along the way, even if it's hard to see it, because of this aura of greatness that surrounded him. It still does, with good reason.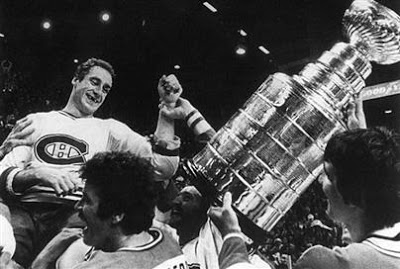 Gainey will forever be cherished as one of the Habs' longer-tenured captains who once led them to a Stanley Cup (1986). That's how he should be remembered. Any other way would unnecessarily stain his reputation, when the good he's done in the past far outweighs the bad. Besides, it's the present Habs fans should worry about.
---
Make Sure to Check out the Other Three GM Showdowns: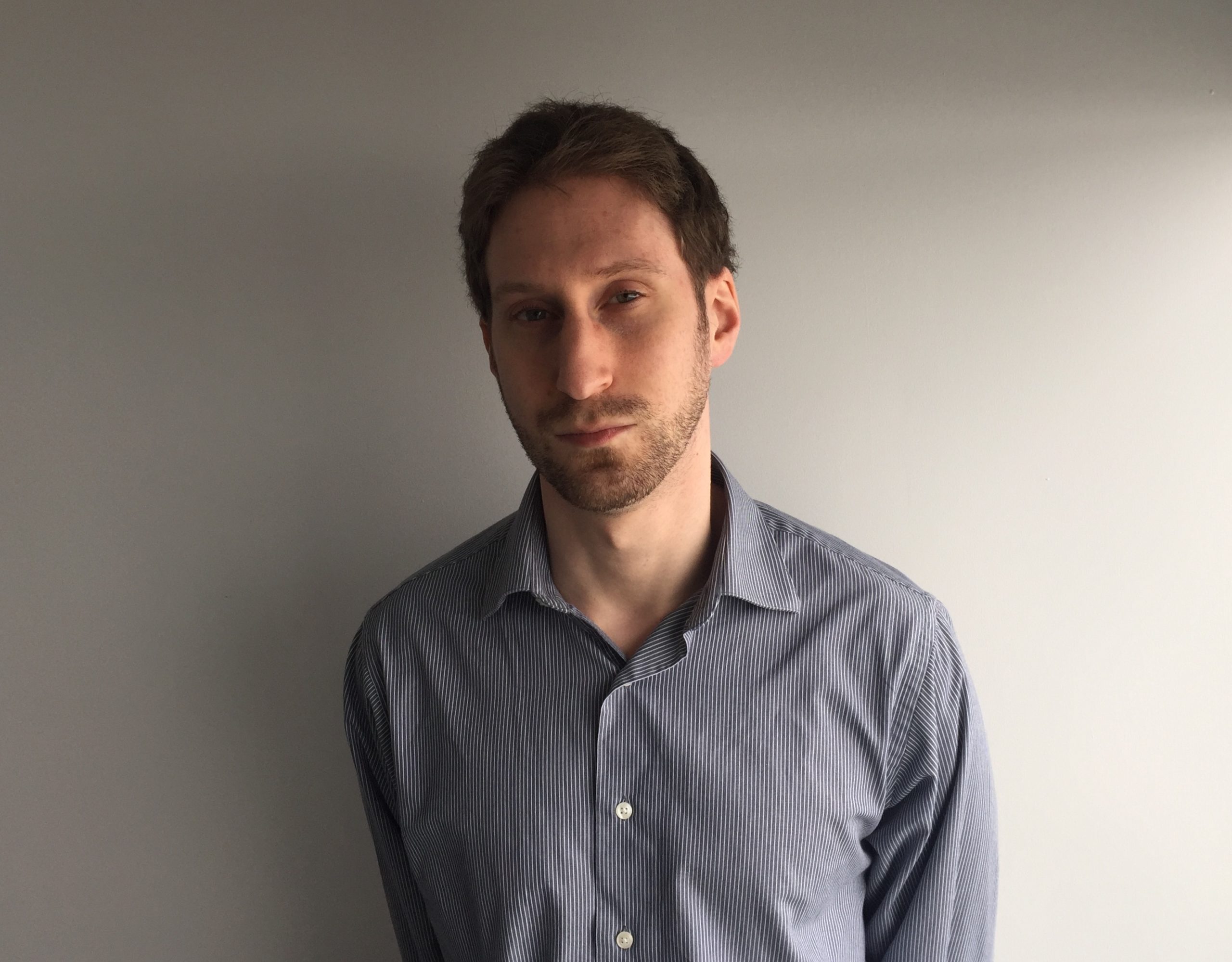 After 10 years of writing hockey, Ryan decided it was as good a time as any to actually join The Hockey Writers for the 2014-15 season. Having appeared as a guest on such programs as CBC Radio One's Daybreak, Ryan has also written for the Montreal Gazette and Bleacher Report and worked for the NHL itself and his hometown Montreal Canadiens. He currently writes about all things Habs for THW, with it being a career highlight for him to have covered the 2021 Stanley Cup Final as a credentialed member of the press.