While Marc Bergevin is out of excuses, he may not be out of reasons as to why he remains general manager of the Montreal Canadiens. It is entirely possible he remains hired only to be fired at the end of the 2018-19 season.
End May Be Nigh for Bergevin
While this is admittedly pure speculation, consider the facts: Saying nothing of how Bergevin's trades have turned out, his teams have missed the playoffs in two of the last three seasons. With star defenseman Shea Weber out until December, things aren't looking good for this upcoming one either. While one potential silver lining of the Weber injury is a lack of pressure on Bergevin to perform due to decreased expectations, he may also feel unburdened, knowing the end is nigh.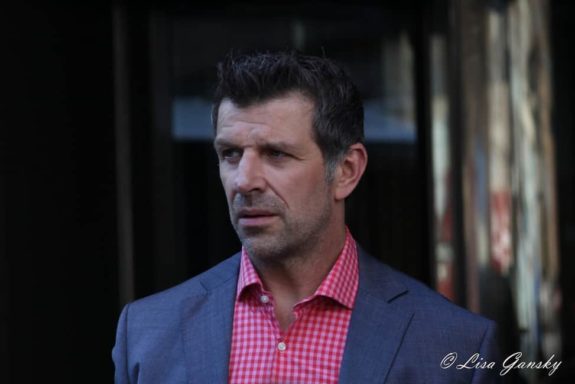 If it isn't, it probably should be, considering his aforementioned sub-par job performance. Even if his contract runs to the end of the 2021-22 season and owner Geoff Molson may feel some sense of financial responsibility not to have to pay both Bergevin and a replacement, a simple cost-benefit analysis would reveal one simple fact: The longer the team loses, the more they stand to lose at the gate.
So, a turnaround of some sort is in order, and, to the team's credit, all signs point to the Habs taking the Weber injury as an opportunity to rebuild… even if they aren't admitting as much. After all, despite Weber having had his surgery on June 19, Bergevin declared at his July 1 presser the goal was still to make the playoffs. It would be another few days before the team announced the latest Weber news.
Molson has gone on record as saying he didn't know the potential date of Weber's return until 48 hours before it was revealed on July 5. Still, logic dictates in a league where injuries such as these are relatively commonplace, management must have had some idea. Their moves leading up to that date indicate just that.
Going with the Status Quo
For example, they passed on the consensus-third-best player at the NHL Entry Draft in Filip Zadina, who could have filled an immediate need on the right side. Instead, they went off the board to take Jesperi Kotkaniemi. While possessing top-center potential, Kotkaniemi is several years away from making the NHL and isn't a sure thing. Zadina would have theoretically been able to help out right away.
Furthermore, the Habs' showing during the first few days of free agency was discouraging, to be kind. The only legitimate NHLer they signed was Tomas Plekanec, who, while a fan favourite, is potentially on his last legs out the door of the NHL. This despite Molson having called for immediate change at the team's post-mortem press conference that the "status quo is not acceptable."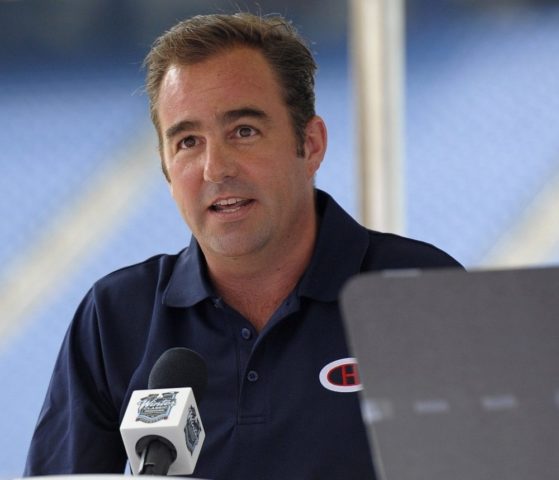 That was months before the Weber surgery news. He's since changed his tune somewhat, telling Brendan Kelly of the Montreal Gazette, after news of the Weber surgery came out: "I think what I said is… we're going to adjust our approach so we are better… We're trying to put the best possible team forward, but at the same time we're not mortgaging the future to do that."
In that exclusive interview, Molson stayed clear of the term "rebuild," concluding: "For me, we're going to get better and that's the bottom line… I think we're going to strive to be a playoff team," echoing Bergevin's ill-advised July 1 party line.
This despite all evidence to the contrary: With Weber in the line-up to start last season, the Habs were effectively out of the playoffs by the start of 2018. Without any changes of significance, other than Max Domi replacing Alex Galchenyuk, the Habs will ice much the same team (so the status quo). It will be one without a No.1 center, one without a No. 2 defenseman to play with Weber and one without Weber himself for half the season.
Seeing as the acquisition of Weber was in large part meant to better insulate Carey Price, as if to suggest the goalie shouldn't have to do it all himself, it begs the question, what now? Because Price, who struggled mightily last season with a patchwork defense in front of him, faces much the same situation until December.
Three Out of Four Seasons
While Bergevin can't be blamed for the Weber news, he is for having acquired him in the first place. He got a defenseman who's four years older than P.K. Subban and whose physical style of play leads one to believe additional injuries are inevitable. Regardless of the positive prognosis Weber will fully recover from this current one, in the here and now he's injured and the team is worse off than when they started a campaign during which they ended up finishing in 28th place.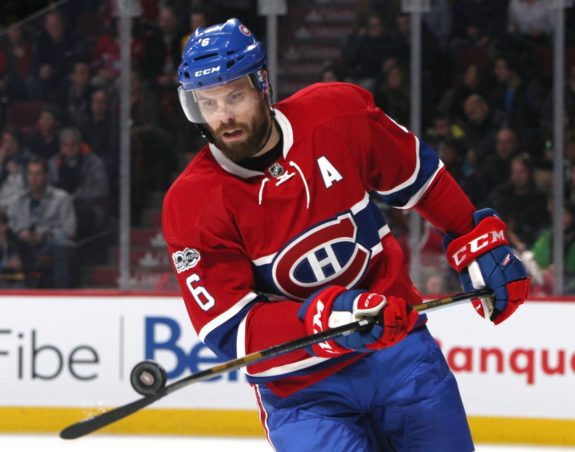 The Habs can deny it all they want, but everything hints at the upcoming 2018-19 season being a bad one in the standings. Not only that, but it seems as though the team is fully embracing it, which is arguably the right course of action. Refusing to admit it's a rebuild at this stage may also be wise, if not ethically dubious.
So, seeing as Bergevin is doing a decent-enough job with those aforementioned (alleged) rebuilding efforts, wouldn't it make sense to keep him on for now and avoid having his eventual replacement face the media circus that will result from yet another failed season? When it would end up being his third non-playoff one out of the last four?
GMs have been let go for a lot less. Only a sitting duck would logically be allowed to stay on under similar circumstances, until the moment was just right to fire them to give the impression of pro-actively making a necessary change. For Bergevin, the end of next season would be about the right time… or just plain "about time."