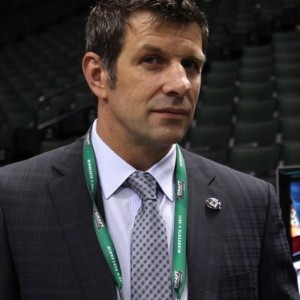 Montreal Canadiens general manager Marc Bergevin's only realistic hope for long-term survival was for the team to build upon its first-round finish last spring. As it stands, they've little hope of making the playoffs at all (8.7% as of Christmas).
While owner Geoff Molson has given Bergevin his full support, there's a good chance that vote of confidence will amount to little more than the proverbial kiss of death. That's because, even though Molson has defended him, there's really no actual defense for Bergevin's performance.
Case in point: the following five excuses that would be at the top of Bergevin's list. They all ring hollow.
5) Windows
It would be particularly funny to see Bergevin try and blame a Microsoft bug on how the Habs have gone to hell on his watch. That would still almost make more sense than the hypothetical excuse in question, here.
One of Bergevin's famous quotes saw him respond to the question of the existence of windows of opportunity that he doesn't "believe in that."
When asked about a 'window of opportunity', Bergevin states firmly: "I don't believe in that."

— Dan Robertson (@DanRTSN) March 1, 2017
That kind of runs counter to, like, everything from cold, hard logic to the widely accepted notion that most general managers, upon being hired, have five-year plans. Those five years, or however many years Bergevin thought it would take to turn the Habs into Stanley Cup champions? That's a window. Bergevin is now in Year 6.
The team is even worse off now than following his first year on the job. Admittedly, Bergevin's first few seasons were successes. He took a team that finished third from last in the league in 2011-12 to within two wins of the Stanley Cup Final in 2014. Credit where it's due, that's impressive. What isn't is how the team has essentially regressed in terms of playoff success ever since.
In 2014-15, they got eliminated in Round 2. In 2015-16, they missed them entirely. In 2016-17, they got eliminated in Round 1. Now, they're poised to miss them again. That would be two years out of the last three. If you don't believe in windows, than you have to at least believe in winning. The team isn't. Pierre Gauthier certainly wasn't replaced so the team could continue losing. Otherwise, why fire him?
The same answer holds true here.
4) Carey Price
Another one of Bergevin's infamous soundbytes came after the failure that was the 2015-16 season, which also resulted in a non-playoff finish. That's when he said at the team's post-mortem press conference, "I believe with a healthy Carey Price we're not sitting here today."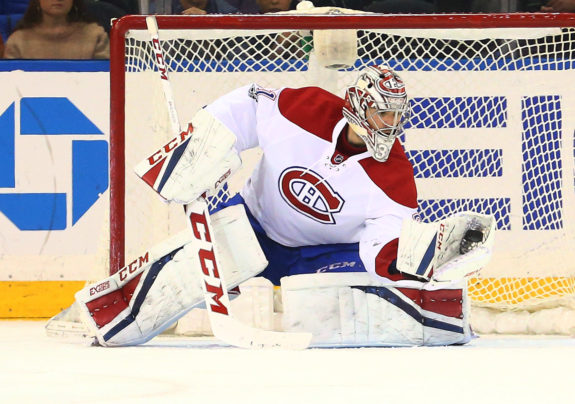 Well, fast-forward a few years, and Bergevin has had the benefit of a healthy Price. At Christmas, the Habs are nevertheless six points out of the second wild-card playoff spot and seven behind the Boston Bruins for the last one in the Atlantic Division with two more games played.
There are two potential arguments Bergevin could use here and each is just as ludicrous: Firstly, he could say Price just isn't the same goalie he was. True as that may be, Bergevin still signed him to his $10.5 million-per-year extension this past summer, despite significant cracks in his game appearing last season.
In short, Bergevin must have made a conscious decision to build this team around Price, warts and all. If he didn't acknowledge the possibility of Price's game going downhill, he either wasn't paying proper attention or doesn't understand things like age or how professional hockey works. Both strong possibilities. Neither is excusable though.
The other alternative? The team in front of him wasn't capable of fully supporting his franchise player. That's probably true as well, but all that means is Bergevin didn't do his job.
3) Injuries
Injuries are rarely a good excuse, because they hinder most every team. In the case of the Canadiens, sure there have been injuries, but, with recent exception to defenseman Shea Weber, all their star players have been healthy. And, with regard to Weber, who's missed 10 games up now, the team is 6-3-1 without him.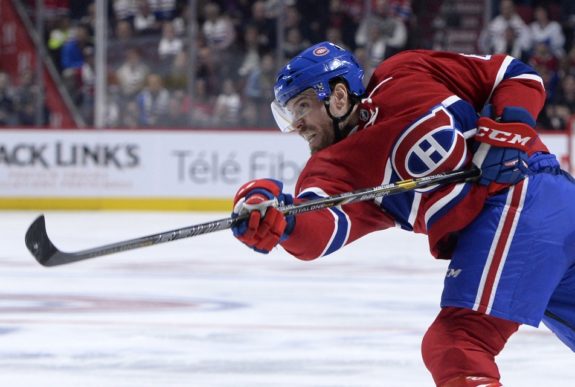 Obviously, the Habs are better with a healthy Weber playing than not. However, the only real way Bergevin can argue Weber's injury has negatively impacted the team up to now is if he claims him playing hurt has hindered the team's chances.
Two things, though: That would run counter to Bergevin's long-standing and well-documented desire to build a team based on principles of character. And, based on the team he's constructed, all Weber playing when hurt will ultimately do is probably cost the team a higher draft pick.
In truth, if you want to pick one player without whom the team really struggled, its worst stretch of the season coincided with the injury to David Schlemko. Before he debuted in late November, the team was 10-12-3.
If you're arguing Schlemko, a career depth defenseman, is the linchpin to the team's success though, you've got serious problems… and not just of the mental/ emotional variety… we're talking throughout your line-up, the one you assembled.
You might as well just argue that the bad start overall, regardless of who was healthy, is what did the team in. But that wouldn't work either.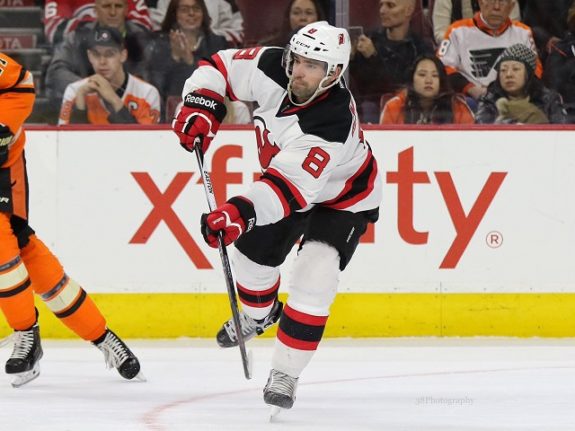 2) The Bad Start
Technically speaking, bad stretches, like the 1-6-1 run the Habs suffered through, happen to everyone. Maybe the Canadiens just had their slump to start the season, unfortunately falling out of the playoff race before they had a chance to catch their breath.
Even ignoring the fact that these are professional hockey players who should have been ready to play from the first puck drop onward, that would only partially excuse their 16-16-4 record. Take away the 1-6-1 start, and you have a 15-10-4 record, which equates to approximately 97 points over 82 games.
That would just be barely good enough to make the playoffs, assuming a cut-off of 95 points. Even then, there would be no guarantees. In 2014-15, the Pittsburgh Penguins were the team with the lowest point total to reach the playoffs in the Eastern Conference, with 98.
Plus, that's disregarding how, after that bad start, the team was able to rebound and eventually climb into a playoff position, only to fall right back out. From late October to early December, the Canadiens earned a five-game winning streak, which culminated in a decisive 10-1 victory over the Detroit Red Wings.
At that point, if you keep playing well, you make the playoffs. It's that simple. Talk of heads rolling understandably died down as a result, but the Habs then proceeded to lose three straight and are an overall 3-4-1 since, which is far from good enough. It's not even good.
That's ironic, because that five-game winning streak was seen as what might end up saving Bergevin his job. Now, all it's done is disprove the narrative the bad start is what killed the team's season. It isn't. The Habs being a bad team killed their season. They've proven it over and over again.
1) Claude Julien
Head coach Claude Julien has come under fire recently for questionable line-up decisions and, of course, the team's overall mediocre record. While Julien is far from blameless in this mess, reviewing the tape he did compile an impressive record down the stretch last season when he was first hired.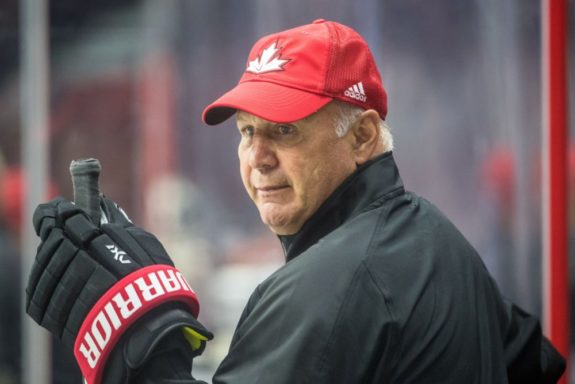 Going 16-7-1, Julien showed what he could do by making tweaks to predecessor Michel Therrien's system. While he ultimately lost in the first round, there's little to indicate Therrien wouldn't have suffered the same fate or worse had he not gotten the axe. In fact, every single one Therrien's elimination losses as the Habs' head coach have been of the embarrassing variety, dating back to an 8-2 defeat at the hands of the Carolina Hurricanes in 2002 during his first stint here.
In any case, that team Julien coached last year was drastically different from this one. There has been, no exaggeration, 100% turnover on the left side of his defense corps. Up front, various depth pieces have changed, and he still lacks a No. 1 center. That's despite Bergevin acquiring Jonathan Drouin, a winger, for blue-chip prospect Mikhail Sergachev, who has proven to be a game-breaking talent and may very well have been in a position to turn things around on defense.
Bergevin apologists may argue that there's no way Sergachev, who has more points than Drouin (and every other Canadiens player), would be having nearly as much success with the Canadiens than he's had with the Stanley Cup-contending Tampa Bay Lightning. Maybe, but the Canadiens were meant to contend as well. That means, had Bergevin played his cards right, the kind of success Sergachev is enjoying in Tampa should not have been out of the question in Montreal.
Arguably the only positions that haven't changed in any one way shape or form are the right side on defense, led by Weber, and in net with Price. Both players are cornerstones of this team either acquired or re-signed by Bergevin and are now on the wrong side of 30. All the changes, regardless of whether or not Julien had input, came at Bergevin's hands this past summer, and what a horrible offseason it was.
In short, this is still very much Bergevin's team, including behind the bench. If Julien is the guilty party (even though all evidence says otherwise), Bergevin needs to own it. After all, this is now his second kick at the coaching can, with the last one ending terribly. GMs don't typically get many mulligans in that department and this is a guy he just signed to a massive deal. It needs to work out, in other words.
If it doesn't, what does that say about Bergevin's own extension, which runs out at the same time (2022)? If Julien is the problem and needs to go as soon as possible, there's no financial or logical reason for Molson to keep Bergevin around either.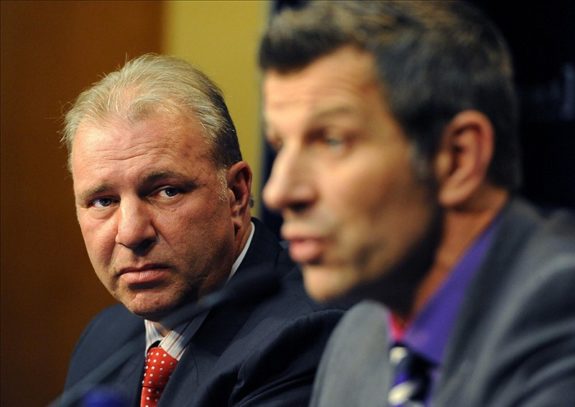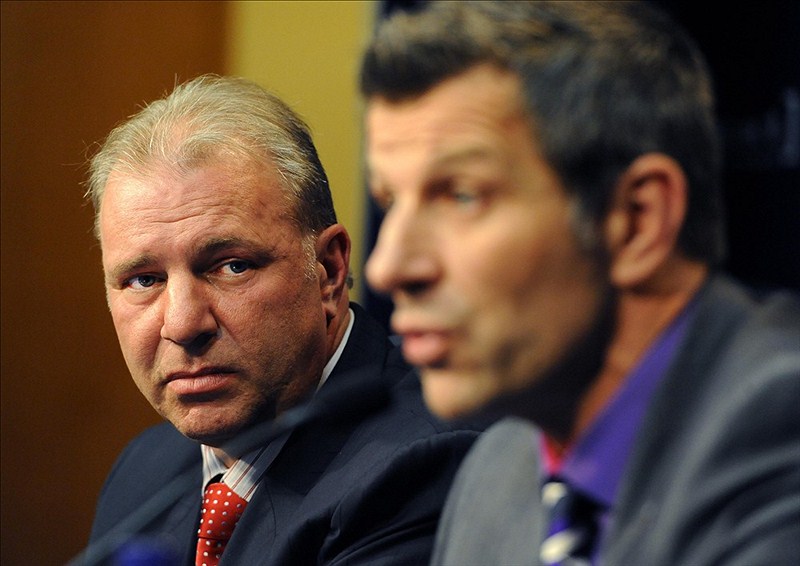 The only difference between the two is Julien is a proven Stanley Cup-winner in his current role as a head coach. Bergevin isn't and hasn't done much winning at all lately. If you're not winning, you're losing. Lose enough games in this business and you deserve to lose your job too. That's the game.