After the Montreal Canadiens failed to make the playoffs last year and disappointed this past spring, the pressure is on Montreal Canadiens general manager Marc Bergevin. Nevertheless, it would be a mistake to assume his success hinges directly on what he's able to accomplish this coming summer.
A Huge Offseason
It's no doubt going to be a huge offseason, with an extension to Carey Price being a top priority, but what will really matter, especially to Canadiens fans, is how the team fares next spring.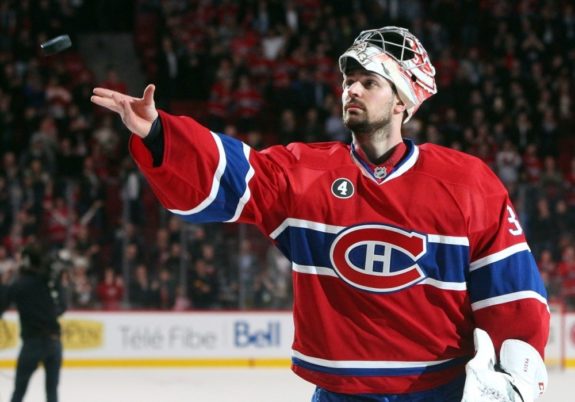 In theory, Bergevin could do nothing to address any of the team's many issues and see defensive prospect Mikhail Sergachev step right in and fill that No. 2 defenseman spot seamlessly. That would obviously be a best-case scenario for the team, however unrealistic it would be for a 19-year-old to accomplish the feat. Los Angeles King Drew Doughty arguably did just that back in 2008-09 (although, by the numbers, Kyle Quincey was the team's best defenseman, so maybe not the best case study).
Considering Bergevin is the one who drafted Sergachev any success and subsequent praise for that unlikely plan coming to fruition would be well-deserved. And, while the need for a top-end, mobile puck-moving defenseman is great, especially with the team's current No. 2, Andrei Markov approaching 39 years of age (and unrestricted free agency), there's still the ever-present hole on the first line, in the middle.
Seeing as the Canadiens were able to get to Round 3 back in 2013-14 and 2009-10 without one and the team has lacked a true No. 1 since maybe Pierre Turgeon (before trading him away after one season for one good season of Shayne Corson), the team can still be successful without one.
In other words, it's a possible plan. More importantly, it's one that might have to take shape for Bergevin to save his job, considering the lack of viable options at center available through free agency this summer.
Bergevin Saved Himself… Temporarily
While Bergevin already saved himself by cutting Michel Therrien loose and hiring Claude Julien to replace him, he has to understand the move granted him just a temporary reprieve. He's entering Year 6 of his presumably five-year plan and, unless people see results from the get-go, his job won't last nearly long enough to see a second one through.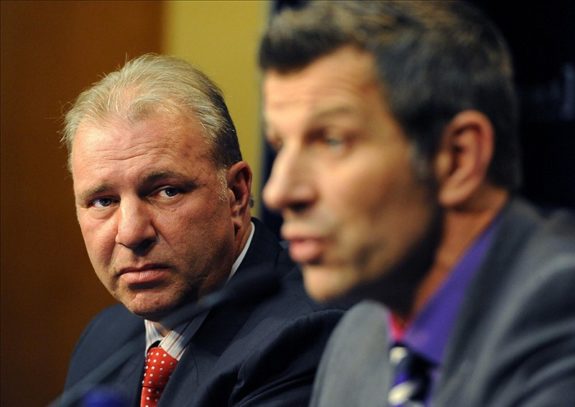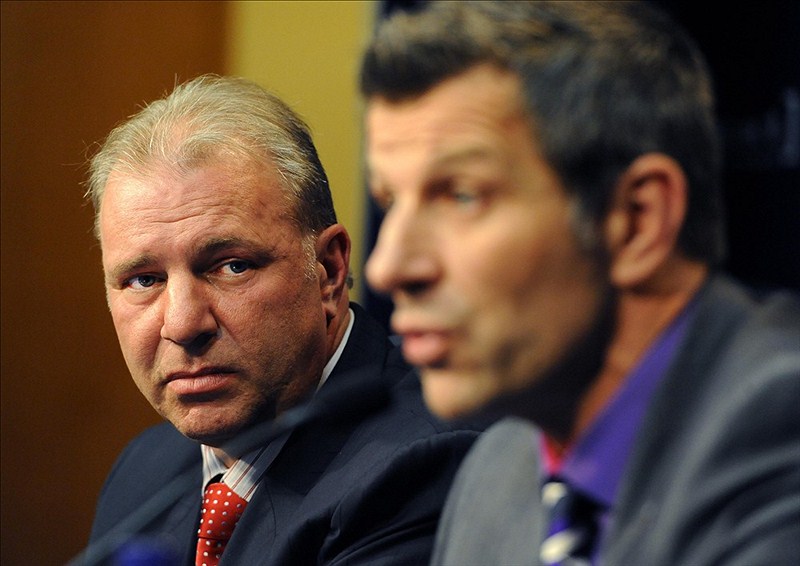 The good news for Bergevin is that, with the team taking a definite step back this past season, expectations likely aren't so lofty for 2017-18. Prior to Therrien getting the axe, the team likely would have had to reach Round 3 at least for the season and P.K. Subban trade to be considered successful. It was actually the third round or bust for both teams entering this season, with only the Nashville Predators successfully hitting that high-water mark, for the first time in franchise history, no less.
Ideally, the new coach would be granted a full training camp to implement his system, and, even though Julien was largely successful down the stretch, going 16-7-1 to end the season, he should be extended the same courtesy. And, because he just signed a rich five-year, $25 million deal, he's not going anywhere, regardless of how next season turns out.
As alluded to earlier, the same can't be said for Bergevin. Anything less than a second-round finish, to build upon the step back the team took this past season, and it's easy to argue he will be fresh out of mulligans and lifelines.
With the Subban deal, which saw the team take on a defenseman who was four years older, the Habs were meant to contend right away. As such, if the team fails to make it to that second round at least, Bergevin would be out of excuses as well.