This may very well be rock bottom for the Montreal Canadiens, who, at 1-6-1, are last in the Eastern Conference.
There are positives to focus on after their latest defeat to the Anaheim Ducks, which resulted in only the fourth seven-game losing streak in team history. For example, the Habs set a new team-record 30 shots on goal in the second period and dictated the tempo of play en route to getting back in the game by scoring two goals after trailing by three.
Plus, on the go-ahead goal by the Ducks in the third period, Brandon Montour scored on a slapshot on an out-of-position Carey Price, who had committed to an attempt by Kevin Bieksa. The latter's stick exploded, redirecting the puck right onto Montour's stick.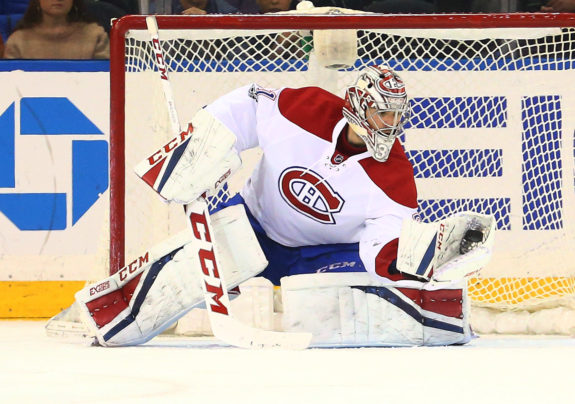 That's the epitome of bad luck…
… And then they gave up two more goals to bring the score to 6-2 to a team missing their top two centers (Ryan Getzlaf, Ryan Kesler) and two of their top defensemen (Hampus Lindholm, Sami Vatanen).
Needless to say, this is not all just about horseshoes. It's more about horse something-else. Here are five other myths surrounding the Canadiens' horrible start to the 2017-18 season:
5) Claude Julien Has to Be Fired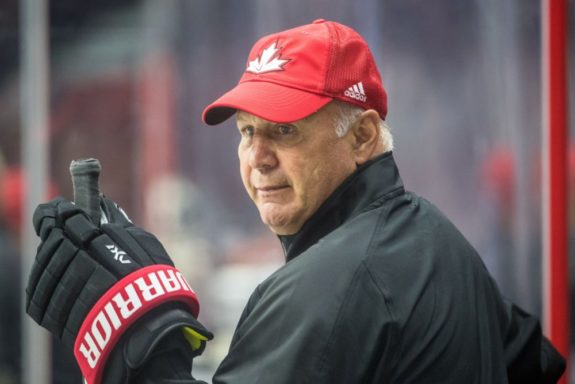 Somewhere out there, ex-head coach Michel Therrien is laughing. Blamed for most of the team's struggles since the Habs could not recover from their tailspin of the 2014-15 season once Price got injured, Therrien had been a focal point of criticism due to his antiquated system that relied too much on his one star player.
His teams would not be losing like this right now, right? There might be some truth to that, as the Canadiens typically got off to historically great starts under him… only to sputter and embarrass themselves down the stretch.
It's impossible to prove, but, no, Therrien would actually not be doing better under these same circumstances. This is not one of his teams after all. It's a different edition than the one he left early last year, with a lot of turnaround (downgrades) on defense. What can be proven is how well Julien did in the same situation as his predecessor: go 16-7-1 down the stretch with a team that, in typical Therrien-coached fashion, had been losing ground mid-season en route to a probable embarrassing elimination loss in the playoffs.
While the Canadiens didn't play their best in the playoffs against the New York Rangers, at least they outshot their opposition in the deciding 3-1 Game 6 loss. They tried, but something was missing. Therrien-coached Habs teams typically were too tired to show up, let alone outplay their opposition with the season on the line, presumably after dumping and chasing the puck for 82 games.
This is not all on Julien, and firing him, especially after he was just hired last February, would be a knee-jerk reaction that accomplishes nothing except to lose one of the best coaches in the league currently. His system has been proven to give the Canadiens scoring chances. If they can't score to the degree that they haven't been, it's more indicative of the team he has than anything else. You can only put so much lipstick on a pig.
4) Pacioretty Is the Worst Captain in Canadiens History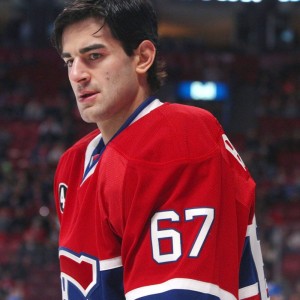 Remember when Therrien allegedly told a bunch of people in confidence that Max Pacioretty was the worst captain in team history? Yes, things were clearly so much better for this team back then.
Maybe he said it. Maybe he didn't. That's not the point. What is, though, is that line of thinking has become popular in some circles due to the team's failures ever since Pacioretty first got the captaincy.
"But, don't worry, because Shea Weber will certainly make up for any leadership deficiencies in the locker room. We know this, because he got chosen to play for Canada. And he was such a great captain of the Nashville Predators that David Poile traded him."
Listen, no offense to Weber. He's a great player. Maybe he is a great captain too and Poile was an idiot to trade him for the loud, brash and flamboyant P.K. Subban. At least that's what proponents of the trade have been saying, even recently. But, one year later, the deal seems to be working out for the Predators, who went to the Stanley Cup Final last spring. The only possible conclusions? Either Subban isn't that bad in the locker room after all or leadership in general, or Weber's specifically, isn't the be all and end all.
It's time Pacioretty critics come to terms with one undeniable truth: The "C" means practically nothing other than the honor of wearing it for this generally proud organization. There is not some kind of magical hierarchy in place here that prevents Weber, who wears a letter himself, from standing up in between periods. Anyone can do it, really. All you need to do is get off your behind and open your mouth. These are things people learn to do in the first few years of their lives. It's true.
That isn't to say Weber hasn't spoken up and done all he can for this team. It's just that the captain isn't the only one responsible for how the team does. It is a team after all.
Maybe Pacioretty isn't a good captain, but, if that's the case, Weber is tremendously overrated in that department himself. And the need for all that character general manager Marc Bergevin bent over backwards to accommodate, dispatching whatever supposed bad seeds he could find? Overstated, to be kind.
You can't have it both ways. Either Weber infuses character into this team or he doesn't. In any case, Pacioretty deserves more credit. Maybe not now, with his one goal in eight games, but that's a different matter entirely.
3) Drouin Is the One Bright Spot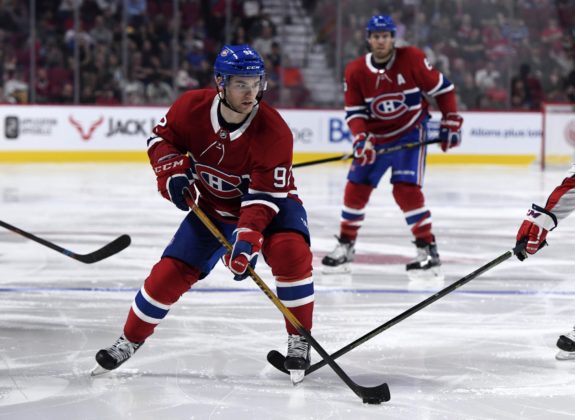 Jonathan Drouin has been okay. His five points lead the team and his play-making has been top-notch, but, as a center? It's been about as successful as one might have anticipated. He has just a 43.0% success rate in the face-off circle.
There's obviously more to playing center than just winning face-offs, obviously. Still, after hearing how bad defensively Galchenyuk (who is 45.3% in his career) is, you would think the Habs would do anything but force an offensively inclined forward who has a history of bad defense to play the position. When he has been a winger throughout his entire NHL career. When he had been drafted as such.
Has Drouin been a disappointment? Not really. He may even be one of the few bright spots on this tire fire of a team. But any hypothetical narrative suggesting he's the only reason they have their one win (during which he had an assist and scored the shootout-winning goal) is probably team-fabricated and incredibly self-serving in nature, if that's the case.
Other bright spots? Karl Alzner is the team's highest-scoring defenseman… You know what? Maybe put a pin in that one.
When together, Charles Hudon, Artturi Lehkonen and Tomas Plekanec have been great at driving play in the offensive zone, with the latter looking several years younger and the former two being indications of the strong play of the team's youth contingent overall. Another? Victor Mete, who has not looked out of place playing beside Shea Weber on the top pairing, despite being 19 years of age.
His play hasn't outshone that of the Tampa Bay Lightning's Mikhail Sergachev, who has six points so far and was traded for Drouin (who, again, has five). But it's been enough to cool any heat on Bergevin for trading the blue-chip prospect for now. Even though Mete and Sergachev play a position at which the Canadiens are lacking and Drouin, as a winger, doesn't. But that's a story for another day, namely one months ago when the trade was made.
Moving on…
2) Mete Has to Stay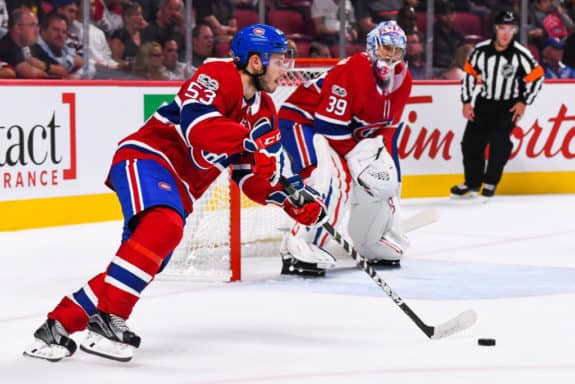 It's almost a catch-22 for Mete.
It makes no sense for the team to keep him around past the nine-game mark (at which point the first year of his entry-level contract is burned) in a losing environment like this. On the other hand, if they send him back to junior, the team will have no chance whatsoever of turning it around, with no one else to play with Weber.
Think about it like this: Should the fortunes of the team be placed squarely on the shoulders of a teenager? That's a lot of weight. If Mete is really this good, why risk his development just so the Canadiens can maybe barely sneak into the playoffs, because, at six points this early in the season, that's truly the best-case scenario at this point.
Assuming a 95-point cut-off to make the playoffs, the Canadiens would need 92 over the remaining 74 games. That's .622 hockey. The Canadiens won the Atlantic Division last year playing .628 hockey. So, the question becomes are these Habs as good as last year's?
Mete should not be placed in a close-to-no-win situation. He should be allowed to dominate in the Ontario Hockey League and get a chance to play for Team Canada at the World Juniors. It's common sense. Or at least it would be under normal circumstances.
1) Bergevin Has a Plan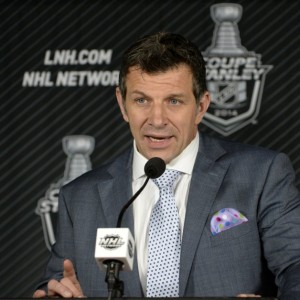 It should go without saying, but maybe a 19-year-old not named Connor McDavid shouldn't be responsible for the success of his team. Maybe the general manager, who put the team together in such a way that they would presumably need to keep around a 19-year-old to stand a chance at salvaging the season, should be. Just a thought.
The one defense Bergevin might have for his cacophony of errors at managing his assets over this past summer (even prior to that) is he knew all along what he had in Mete. That would only imply he has a sixth sense and he also knew what he had in Sven Andrighetto, what he was getting in Andreas Martinsen and that Mark Streit wouldn't be good enough to stay in the NHL when he signed him to essentially replace Andrei Markov on the power play. It would also imply he acquired all the other spare defensemen he did just for kicks. How fun.
Mete should not be playing Markov's minutes right now. One guess as to who should.  Still, Bergevin deemed it necessary to reportedly ask Markov to twist in the wind for the last few months of the offseason before the former could make a decision as to whether to re-sign the Russian rearguard, who, despite rumors to the contrary, had been willing to ink a one-year-deal.
Bergevin had a hole in the line-up, a guy who filled it admirably and sufficient cap space to sign him. Bergevin then proceeded to let him sign elsewhere, publicly claiming Markov's age was too much of a risk. After signing a replacement in Streit, who is one year older. Right. The bigger difference between the two of course being that Markov actually played well last season (and continues to play well now).
Are you with me so far?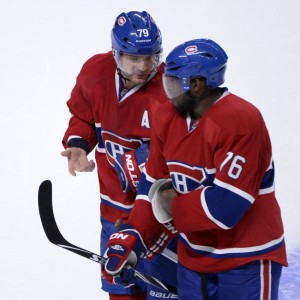 When reports surfaced that the "Canadiens wanted to wait until September or October" before deciding to bring Markov back, people waited on bated breath. Clearly, Bergevin had some kind of big deal in the works and didn't want to commit to his No. 2 defenseman before seeing it through. Well, it's now nearly November and no big deal has come to fruition. They have over $8 million in cap space right now, doing absolutely nothing except looking silly. The cap space, I mean. Not the Canadiens. Well, the Canadiens too, I suppose.
If you believe rumors, Elliotte Friedman has suggested that maybe the Habs are just biding their time, waiting for an opportunity to acquire John Tavares. There are a couple of things wrong with that, though.
Firstly, the Islanders, like every other team, are above the Canadiens in the standings and stand an actual chance at making the playoffs now. If they're in playoff contention by the trade deadline, there's absolutely no way they trade Tavares, even if he has made it clear to management that he won't re-sign. The optics of trading away what amounts to your franchise in the middle of a playoff race before exercising every opportunity to re-sign him up to and including 11:59 pm on June 30? No management group can recover from that.
Secondly, if the Canadiens are indeed looking to trade for Tavares this season, what would they give up for just a few months of his time? Because that's all that would be guaranteed before he becomes an unrestricted free agent. What chunk of their future would they be sending the other way, which, when, looking at their present, is all they've really got?
And, if the Canadiens are planning on simply making their pitch come July 1, if you were Tavares, would you sign here? The Canadiens need to prove that they're serious about contending before any free agent of consequence decides to come here. Over $8 million in cap space doesn't exactly scream "win now."
Know what else doesn't? A 1-6-1 record eight games into the season. If Bergevin has a plan it's either not working or not a very good one.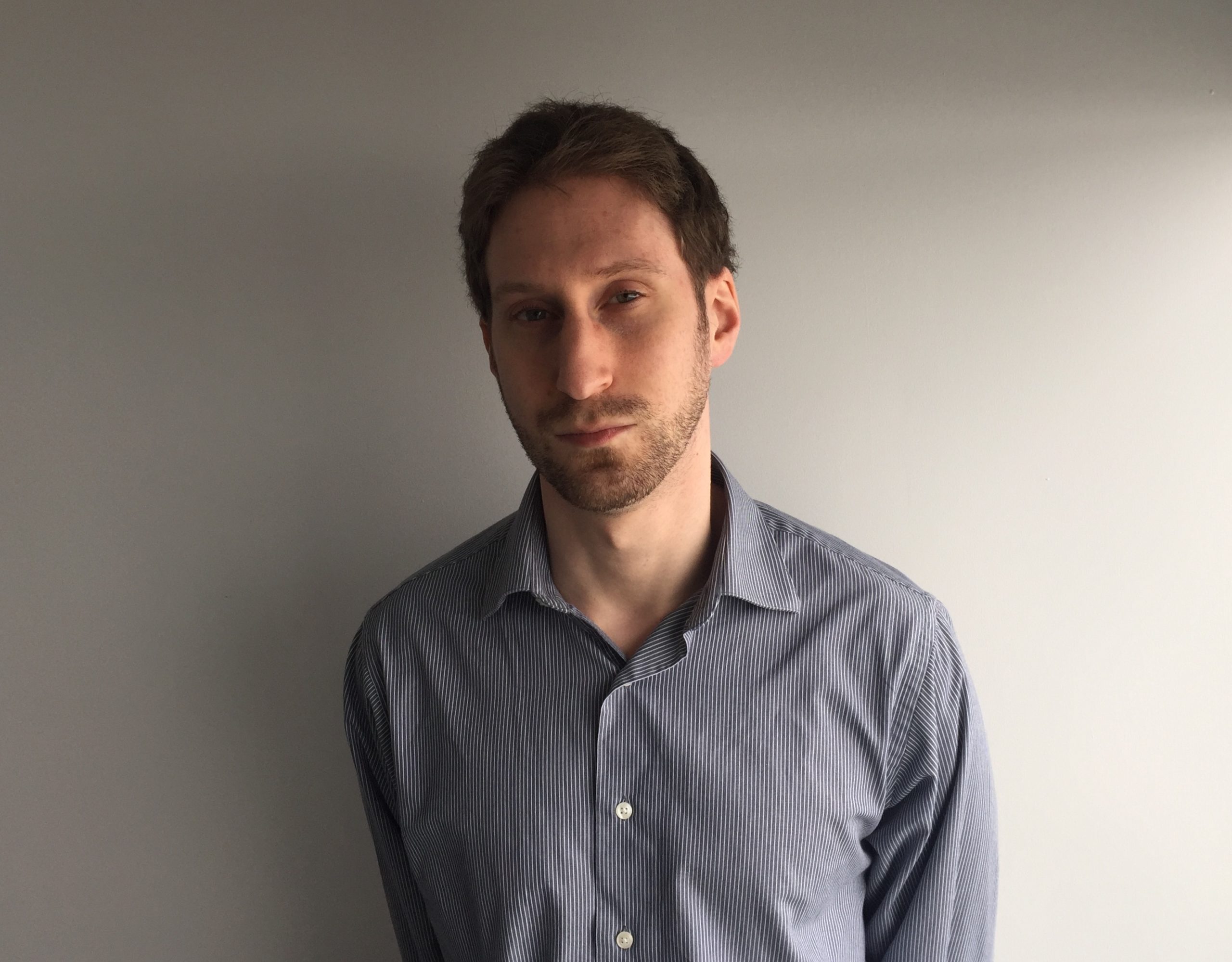 After 10 years of writing hockey, Ryan decided it was as good a time as any to actually join The Hockey Writers for the 2014-15 season. Having appeared as a guest on such programs as CBC Radio One's Daybreak, Ryan has also written for the Montreal Gazette and Bleacher Report and worked for the NHL itself and his hometown Montreal Canadiens. He currently writes about all things Habs for THW, with it being a career highlight for him to have covered the 2021 Stanley Cup Final as a credentialed member of the press.