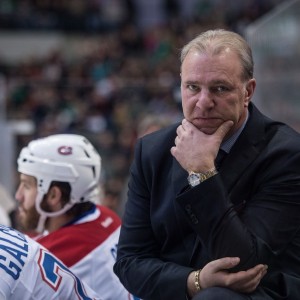 It's important to note Montreal Canadiens head coach Michel Therrien only reportedly claimed Max Pacioretty is the worst captain in team history earlier this summer at a golf tournament. Reported by veteran reporter Michel Villeneuve, the story has some legs and has really only served to stir the pot ahead of the new Habs season.
Is Pacioretty Really the Worst?
However, short of Therrien holding a press conference and apologizing, fans will realistically never find out for sure if the allegations are true. Nevertheless, Pacioretty's critics simply cannot make a good case to that effect.
Now it admittedly may be accurate. Looking at the great names that have had the honor of wearing the "C," it's hard to say beyond a shadow of a doubt that Pacioretty isn't the worst. But let's be clear: it would be through little fault of Pacioretty's.
Those are some big names with Hall-of-Fame credentials, like Maurice Richard and Jean Beliveau. And Pacioretty is only 27, having had just a single season to prove himself worthy. Not only that, but that single season amounted to a baptism by fire, during which not one but five total captains failed to get the team back on track. It's not all on Pacioretty in other words.
No Leg for Therrien to Stand on
Some of that stink also falls on Therrien himself, who really wouldn't have a leg to stand on in regard to his hypothetical assertion, even if only due to sheer logic. I mean, it would be pretty hard for any one person to make an argument one way or another. That's for the simple reason that few were lockerroom witnesses to Jack Laviolette's first reign as captain starting in 1909, to begin with.
Granted, it would have been the first of his two tenures as leader of the team (one as player-coach), so chances are good he wasn't half bad. But how many of those witnesses would you bet are alive right now? How many have firsthand accounts of each and every captain from then up to the present? Barring ownership of a time machine, Therrien certainly doesn't. If he did have one, would Carey Price have stepped on that puck last season? No, all of us would instead remember Therrien, arms waving frantically, hurtling himself through the air in order to stop his star goalie in his tracks.
Almost Sacrilege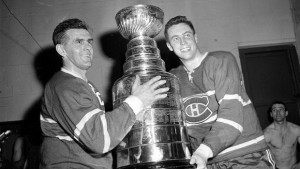 All that to say, the point remains that ranking all of Montreal's captains from best to worst is almost sacrilege.
Sure, it's easy to make arguments as to just who were the very best in team history. But such a list would only be complimentary in nature. Ranking them No. 1-29 in any order other than chronological is just opening a can of worms. Meanwhile, singling someone out? It's only inviting criticism in your direction instead for even daring to trek down that path.
As a result, if it ever does come out that Therrien publically made such an amateurish assessment, there should be severe repercussions, as the act would be akin to speaking out against the organization itself. As a member of that organization, he has to keep opinions like that to himself and paint the team in the best possible light whenever he's in public.
After all, the Habs and all of their employees have a responsibility to owner Geoff Molson to put the bottom line above all else. Saying the team appointed an ill-fit, on-ice leader? It's bad for business. But until such time that it's revealed beyond a shadow of a doubt that Therrien did indeed make such a ridiculous claim, he deserves the benefit of the doubt… coincidentally just like Pacioretty did in the aftermath of the P.K. Subban trade.
Unverifiable reports?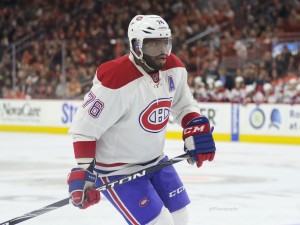 There were, of course, unverifiable reports that Pacioretty helped to orchestrate the whole deal. Other reports surfaced saying Pacioretty texted Subban after the trade, unprofessionally detailing a laundry list of issues he had with him. Now, just who would be the source of information there? Would Pacioretty tell someone he sent Subban that text? Would Subban? When all it would do is draw attention to those supposed issues?
Of course, this specific claim is not as unverifiable as there are alleged witnesses. Nevertheless, if none of them come forward, it's impossible to punish Therrien for something he may not have done. There are obviously many reasons why he, as far from one of the best coaches in team history, should be shown the door. This is not one of them, though.