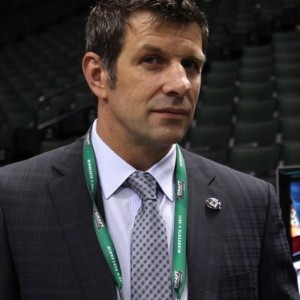 At this time last year, Montreal Canadiens general manager Marc Bergevin was coming off a polarizing summer. Following an offseason during which he traded P.K. Subban for Shea Weber and signed Alexander Radulov, Bergevin received a passing grade. Will he be so lucky heading into 2017-18?
Looking at moves that are projected to impact just the Habs and not the farm team (for the sake of simplicity), here's a list of Bergevin's wheeling and dealing this summer, followed by a grade for each transaction. How did he do? Worse than last year.
Jakub Jerabek Signing
Fresh off a disappointing exit out of the first round, Bergevin improved his back-end depth significantly by signing defenseman Jakub Jerabek from out of the Kontinental Hockey League. While he has an out clause to return to Europe if he fails to make the team out of training camp, no harm, no foul in such an instance.
Bergevin can't be blamed for trying to improve the Habs in this case, which he did. The left-handed defenseman gives head coach Claude Julien more options on the left side, which has become a graveyard.
Grade: A
Andreas Martinsen Signing
All due respect to Andreas Martinsen, who may be a genuinely good person, there's a not-so-nice colloquial term for enforcers that comes to mind when his name is uttered: knuckle-dragger.
It comes up because it brings to mind an image of Bergevin, not Martinsen, dragging his heels as the NHL moves into an era during which players like the latter are a dying breed. Wasting a roster spot on someone who can't score is kind of counter-intuitive. It makes it seem as though Bergevin is trying to overvalue a player he acquired for another, who ended up finding significant success in his new uniform. With the Colorado Avalanche, Sven Andrighetto tallied 15 points in 19 games. Martinsen has 18 points in 119 career games.
That's a loss. It's compounded by the projected lack of a roster spot for young players of actual value who can help the Habs, as a result.
Grade: F
Jonathan Drouin Trade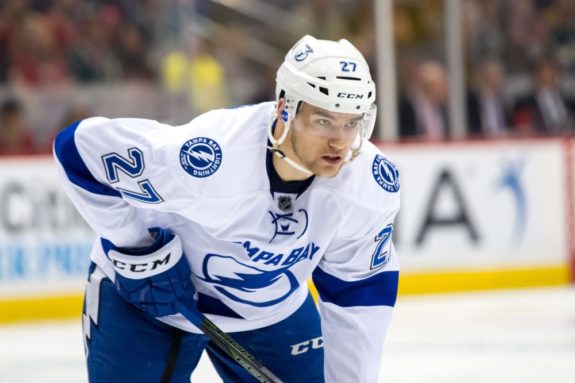 Trading a blue-chip prospect for a blue-chip player who's more established is a win in most-every scenario. However, by giving up defenseman Mikhail Sergachev for Jonathan Drouin, Bergevin gave up a player at a position where the Habs are at their weakest for just the opposite. Regardless of the Canadiens' decision to try Drouin at center, which is another need, he was drafted as winger and has pretty much only played wing in the NHL.
Drouin is a great talent and projects to be an offensive boon to a team that failed to produce much in the way of anything against the New York Rangers. Objectively speaking, one can't help but think Bergevin made the wrong move, long-term though. Maybe even in the short term too, if Radulov could have been re-signed instead, giving the Habs both a top-line winger and a No. 2 defenseman for the future in Sergachev.
Grade: B
Nathan Beaulieu Trade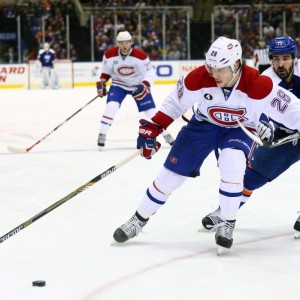 Bergevin is on record as saying early this calendar year, "If we could get a puck-moving defenseman, I think it'd be something that we all want to do… I would say again 90 percent of teams are looking for young, puck-moving defensemen. So those guys are hard to get."
Tell the Buffalo Sabres that.
They may have a different opinion now, with Bergevin eventually going out and trading Nathan Beaulieu to them for a third-round pick in a weak draft that has a negligible chance of so much as ever making the Canadiens.
Apologists can make all the excuses they want, i.e., how Beaulieu wasn't working out and how Bergevin needed to trade Beaulieu to get the Las Vegas Golden Knights to pick Alexei Emelin in the NHL Expansion Draft. Logical deduction disproves that theory hard, though.
Grade: F
David Schlemko Trade
In a way, Bergevin made up for the Beaulieu quagmire by theoretically replacing him with another puck-moving defenseman in the defensively sound David Schlemko. Acquiring him from the Golden Knights for just a fifth-round pick, Bergevin got him for the right price too.
The reasoning made sense, as Schlemko would potentially be taking Beaulieu's spot on the left side, providing steady play down the line-up for just $2.1 million per season, significantly less than what the latter was going to re-sign for. If you're only going to play Beaulieu on the third pairing, you may as well only pay third-pairing money, right? Well, then Beaulieu went and re-signed with the Sabres for $2.4 million per season.
Schlemko's a good acquisition. Beaulieu, in spite of his drawbacks, has more potential, though.
Grade: B
Ryan Poehling Selection
The Canadiens arguably made the most of a late first-round pick in a weak draft by acquiring center Ryan Poehling. However, considering the Habs should be trying to win now, it might have made more sense to package the pick and try to improve the roster they've got. Maybe Bergevin tried to do just that. He deserves the benefit of the doubt here, especially with Poehling being a decent pick-up.
Grade: B
Karl Alzner Signing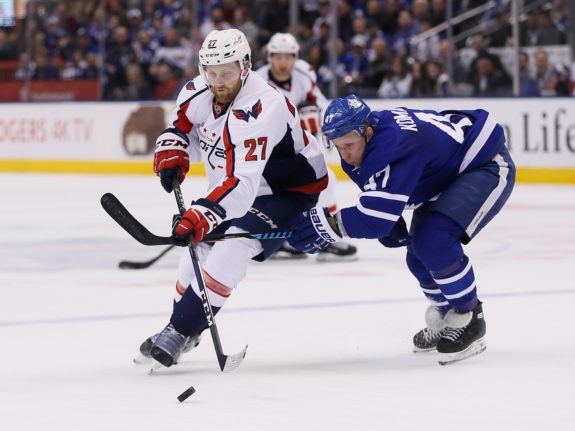 When Alexei Emelin was selected by the Golden Knights, many Habs fans celebrated. The $4.1 million that the hard-hitting (241 hits), stay-at-home defenseman was unjustifiably making was coming off the books. Then, Bergevin went out and gave the not-so-hard-hitting (105), stay-at-home Karl Alzner even more money.
Alzner is probably better defensively than Emelin, but Emelin turned out to be a big disappointment considering the contract he signed when he was 27 going on 28 years old. Alzner is 28 going on 29. His ice time per game dropped to fifth among defensemen on the Washington Capitals by the end of the season. So, naturally, there's talk of him playing alongside Weber on the first pairing.
If Alzner ends up playing where he should, with Jeff Petry, maybe the Canadiens get decent value out of his five-year, $23.125 million deal for the first few seasons. Maybe. If he's forced to play above his pay grade, they won't. He's not a replacement for Andrei Markov, by his own admission. He can't be. He can't score. Paying that much money for someone who can't is a disaster waiting to happen.
Grade: D
Carey Price Extension
Bergevin's hands were admittedly tied, based on the series of moves he made leading up to the point at which it became time for Carey Price to sign his extension. He had traded for Weber, a defenseman four years older than his predecessor, P.K. Subban. He had just traded for Drouin, a player entering his peak years, for a prospect. The Habs need to win now, in other words.
Never before have those words rang so true, because with Price's new extension, he'll be making $10.5 million per year against the cap starting in 2018-19. That's one seventh of the salary cap. Know how many players are on a team? Much more than seven.
Price was admittedly going to get paid like one of the best players in the league regardless. But he's over 30 now and there's little way this contract doesn't handcuff the Habs moving forward.
Grade: C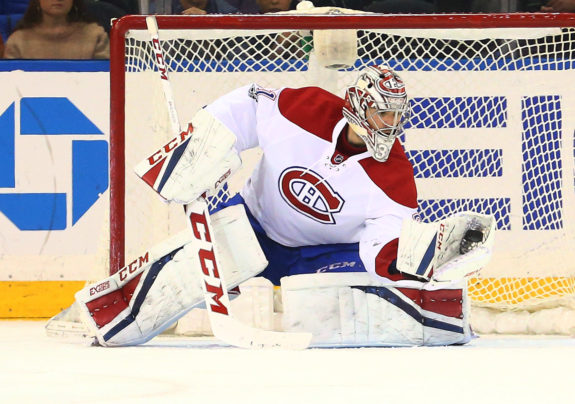 Alex Hemsky Signing
As a replacement for Radulov, Ales Hemsky leaves fans wanting. As a depth forward, Hemsky could provide some significant offense at a cheap price. The roster spot Hemsky is practically assured to get could have nonetheless gone to a prospect who has earned a shot.
Grade: C
Alex Galchenyuk Signing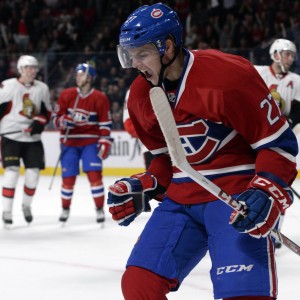 At face value, Alex Galchenyuk's new three-year, $14.7 million deal is a huge win for the Habs. Getting a 23-year-old, 30-goal scorer under contract for less than $5 million per year is a great success story, but one that potentially comes with an unhappy ending. Based on Bergevin's career history, failing to lock up top players has come back to bite him.
Galchenyuk will be a free agent at the end of this deal and just 26. It probably would have benefitted the Canadiens more to pay him more for a few extra seasons, which begs the question, especially considering the cap space the Habs currently have at their disposal: Maybe Galchenyuk didn't want to commit to Montreal past the three-year mark.
I wonder why not. Consider this a small sampling.
"Alex n'a pas eu une saison (conforme) à nos attentes" – Bergevin sur Galchenyuk

— Alexandre Gascon (@GasconAlexandre) April 24, 2017
Grade: B
Mark Streit Signing
Defenseman Mark Streit is not the same player he was when he first left the Habs almost a decade ago to star with (and captain) the New York Islanders. That's undeniably reflected in his $700,000 salary for this coming season.
You know what it's also reflected in? How he dressed for just three playoff games for the Stanley Cup-championship Pittsburgh Penguins, none coming in the Final. We're talking about a banged-up team that had been missing Kris Letang throughout their entire playoff run. To most GMs, that would be a red flag. To Bergevin: probably a sign that he could get a depth player for cheap. And it's true. The Streit signing has low-risk, high-reward potential.
Still, you have to believe that, in all likelihood, Streit is deadweight who will just end up stealing a roster spot from someone more deserving. He can't possibly replace Markov on the top pairing.
I mean, Bergevin did say, "And let's keep in mind, you know, we didn't lose a 25-year-old defenseman. All due respect to Andrei, he's going to turn 39 in December and at some point we had to move forward." Ignoring the fact that Beaulieu will be 25 in December, Streit is one year older than Markov.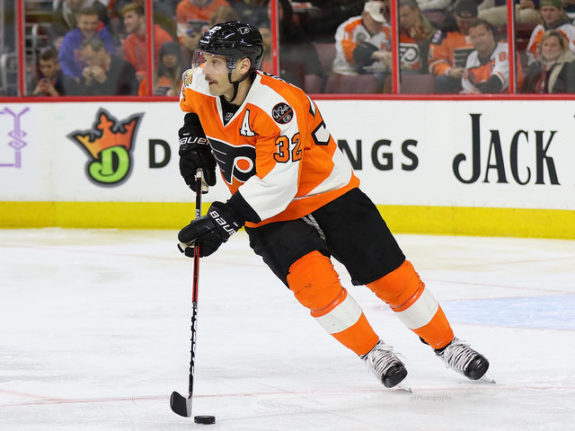 So, replacing one with the other? Not the smartest idea. Still, the timing of the two moves, with Streit signing two days before it was officially announced that Markov wouldn't be returning, is really curious. What's more curious is who between Michael McCarron, Charles Hudon, Daniel Carr, Jacob de la Rose or Nikita Scherbak will get shafted because Bergevin devoted another spot to a veteran that, by all accounts, has little left to give.
In Bergevin's defense, not one of those names plays on the back-end. So, it's not like Streit would take away a spot from an up-and-coming left-handed defenseman. The Habs don't have any of those. Not anymore.
With Alzner, Schlemko, Brandon Davidson and presumably Jerabek in the mix in the NHL, there really was no reason to sign another left-handed defenseman to stay with the big club. That is, unless that defenseman is No. 2 caliber. Streit isn't. And, after letting Markov walk, the Habs are down one massive hole in their line-up… two if Drouin doesn't work out at center.
Like Bergevin, the Habs are arguably worse off now than at the start of last season.
Grade: D
Overall Grade: D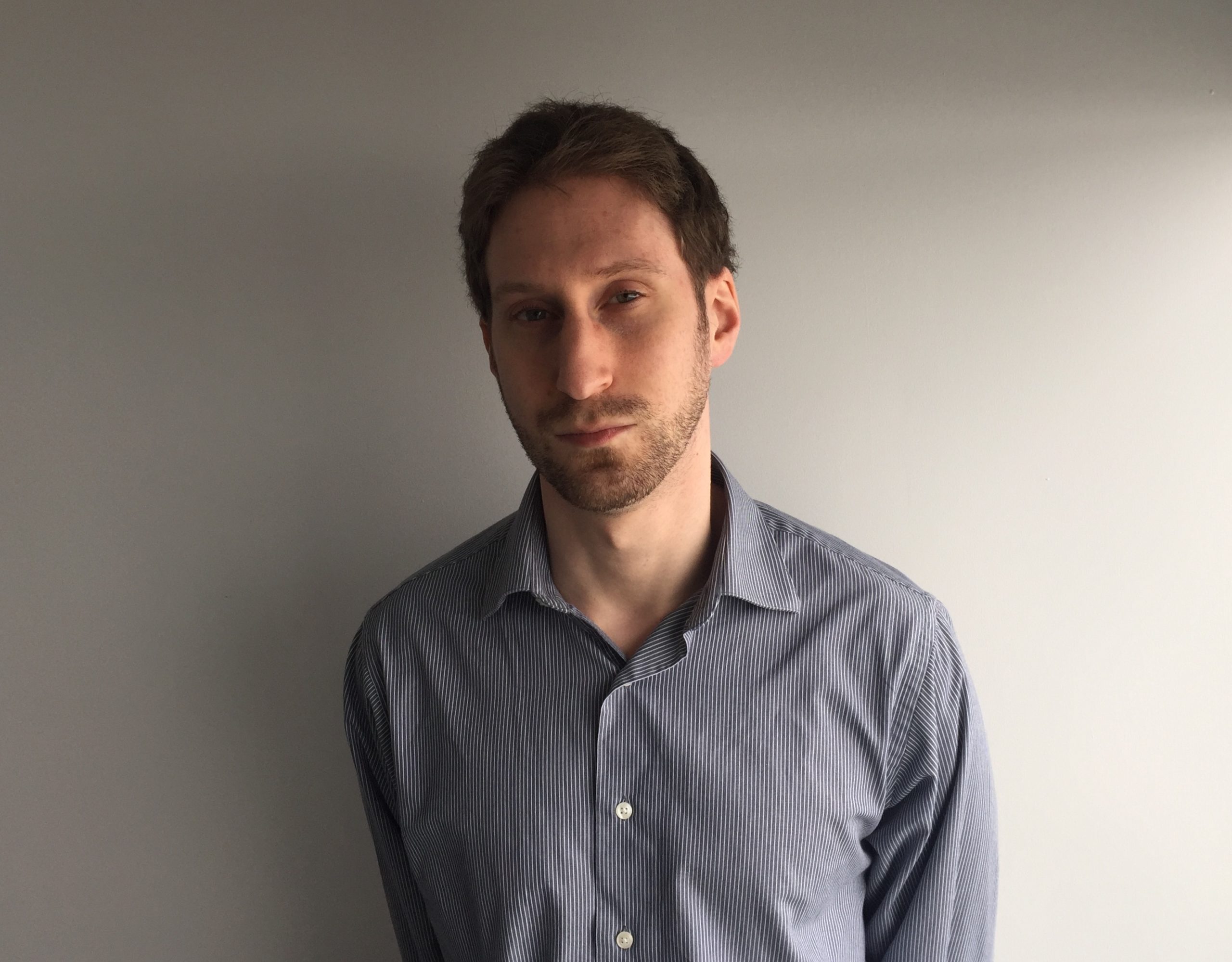 After 10 years of writing hockey, Ryan decided it was as good a time as any to actually join The Hockey Writers for the 2014-15 season. Having appeared as a guest on such programs as CBC Radio One's Daybreak, Ryan has also written for the Montreal Gazette and Bleacher Report and worked for the NHL itself and his hometown Montreal Canadiens. He currently writes about all things Habs for THW, with it being a career highlight for him to have covered the 2021 Stanley Cup Final as a credentialed member of the press.