The Las Vegas Golden Knights selecting Alexei Emelin is more than just for the best, as far as the Montreal Canadiens are concerned. It was maybe the best the Canadiens could have hoped for.
Emelin off the Books, onto the Strip
His $4.1 million cap hit immediately came off the books upon his selection during the NHL Expansion Draft on Wednesday, allowing general manager Marc Bergevin some much-needed space to rebuild his defense.
That has to be his top priority after losing Nikita Nesterov, Mikhail Sergachev, Nathan Beaulieu and Emelin, all left-handed defensemen, all in the span of a few days. And, to his credit, Bergevin made a significant first step towards improving his back-end and maybe saving his backside on Thursday, by acquiring depth-defenseman David Schlemko from the same Golden Knights.
Canadiens acquire defenseman David Schlemko from Las Vegas, in return for a 5th round pick in 2019. DETAILS -> https://t.co/fVcJsv3m70.

— Canadiens Montréal (@CanadiensMTL) June 22, 2017
Schlemko, a 30-year-old left-handed defenseman, is an immediate upgrade over Emelin. What he lacks relative to Emelin's trademark physicality, he more than makes up for in puck-moving ability. His offensive numbers aren't eye-catching, but his possession numbers are solid and his defense is reportedly sound.
Bergevin Redeems Himself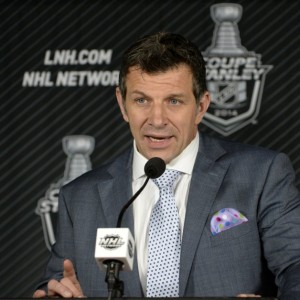 In essence, it wouldn't be a stretch to argue the two transactions with Vegas amounted to a single trade, which Bergevin, even if only due to the $2 million in cap space he saved, won cleanly. In spite of getting top-pairing ice time last season, Emelin had become a financial burden and now the Habs are free to spend the cost savings towards further improving their defense.
So, all in all, while Bergevin did trade away Beaulieu for significantly less than market value, the Canadiens may actually be in a better spot now than they were before that quagmire of a deal was made. So, in one sense, this writer was wrong when he questioned the GM following that one transaction. Mea culpa.
In another sense, it's hard to heap praise on Bergevin as if he knew this was all going to turn out the way it did a week ago. For starters, it's unlikely that he knew Schlemko was first going to be selected by the Golden Knights and then made available one day later. Give him credit for thinking on his feet and acquiring Schlemko for as little as he did, not his foresight.
Many might even consider Bergevin's navigation prior to and through the Expansion Draft as genius. If he got the sense that Vegas was looking for a left-handed defenseman, he arguably tilted the table in Emelin's direction by taking Beaulieu off the board. After all, by any objective measure, Beaulieu is the more attractive option… and the cap space and third-round pick they essentially got in exchange just may be worth it. Hold off on the kudos, though.
Making Sense of the Beaulieu Deal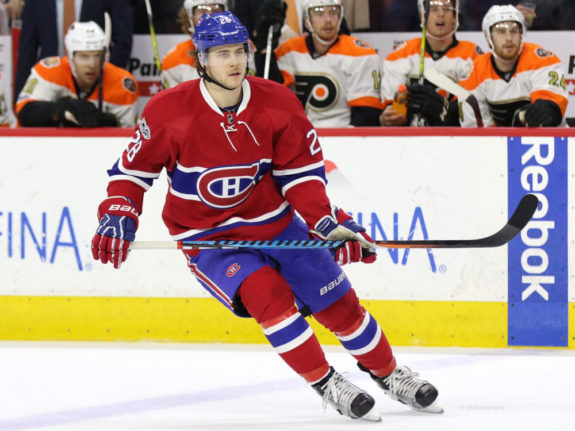 Most people would agree that, hypothetically presented with those two defensemen, Vegas should have picked Beaulieu. If people can agree on that, they would almost certainly agree that, ideally, the Canadiens would have been able to keep Beaulieu and still let Emelin go. Fair enough, right?
That's not the way the Canadiens ultimately felt though, as evidenced by how they treated their two ex-defensemen. Whereas Emelin was routinely played with Shea Weber despite lacking anything resembling a complementary skill set, Beaulieu never got a sniff of that top pairing after being taken off it (very) early last season.
Not only that, but people forget that the Canadiens didn't have to trade Beaulieu to make Emelin appear more appealing, because they didn't need to expose Beaulieu in the first place. They made a conscious decision to protect Jordie Benn instead, thereby triggering the chain of events that has led the Habs to this point.
Some may believe Bergevin had some kind of inside information and that he was playing a carefully thought-out game of chess all along. However, that assumption would conveniently ignore the logical deduction that he could have just as easily sent a relatively worthless mid-round pick Vegas' way to prevent them from picking Benn and getting them to take Emelin (instead of just receiving one for Beaulieu).
Schlemko the Better Option for Habs
Seeing as the Knights were at the absolute least content to take Emelin (as no bribe was necessary to get them to select him), this should have been more than possible. What's infinitely more likely is the Habs just didn't want to keep Beaulieu in the fold and give the restricted free agent a significant raise from the $1 million he had been making.
Ultimately, it doesn't matter. While Beaulieu may be objectively more valuable than Schlemko (and Emelin), Schlemko is also cheaper. The Canadiens are trying to win now, and, because Beaulieu wasn't gaining much traction up the line-up, it makes more sense for them to pay a defenseman they'll be playing on the bottom pairing less.
Needless to say, the extra cap space they're saving from not re-signing Beaulieu, what likely would have been in excess of $3 million per season, will also come in handy. At this stage of the game, that's what this is all about, getting rid of expensive spare parts for, ideally, game-breakers on the cheap.
Plekanec over Emelin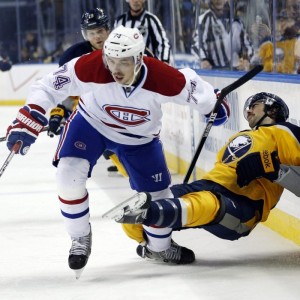 In that regard, maybe Tomas Plekanec, with his $6 million salary, would have been more of an ideal selection by the Knights for the Canadiens. A few things, though:
Plekanec is still a sound defensive player, while Emelin isn't. In Emelin's defense, he got a bad reputation because, like David Desharnais, he had been deployed above his skill level in the line-up.
There are arguably no such delusions surrounding Plekanec. He's a third-line center on a contending team. He can still slot in there, with Phillip Danault immediately above him, if the Habs were to suddenly acquire the No. 1 center that has eluded them for so long… or, you know, look over in that direction in the locker room and discover they still employ a guy by the name of Alex Galchenyuk. Whichever.
Finally, the Canadiens just unloaded a horrible contract without having to give up anything in return yesterday. Today they got even better. While last week was bittersweet, the last few days have been nothing short of incredible from the standpoint of Habs fans.
The Expansion Draft was meant to provide the Golden Knights with the opportunity to take their first steps as an organization. Instead, the Habs may have just taken the first towards legitimately contending.
There's still a way to go. There's nevertheless cautious, but justified optimism and renewed confidence in Bergevin's abilities to make the necessary next few moves to take them there.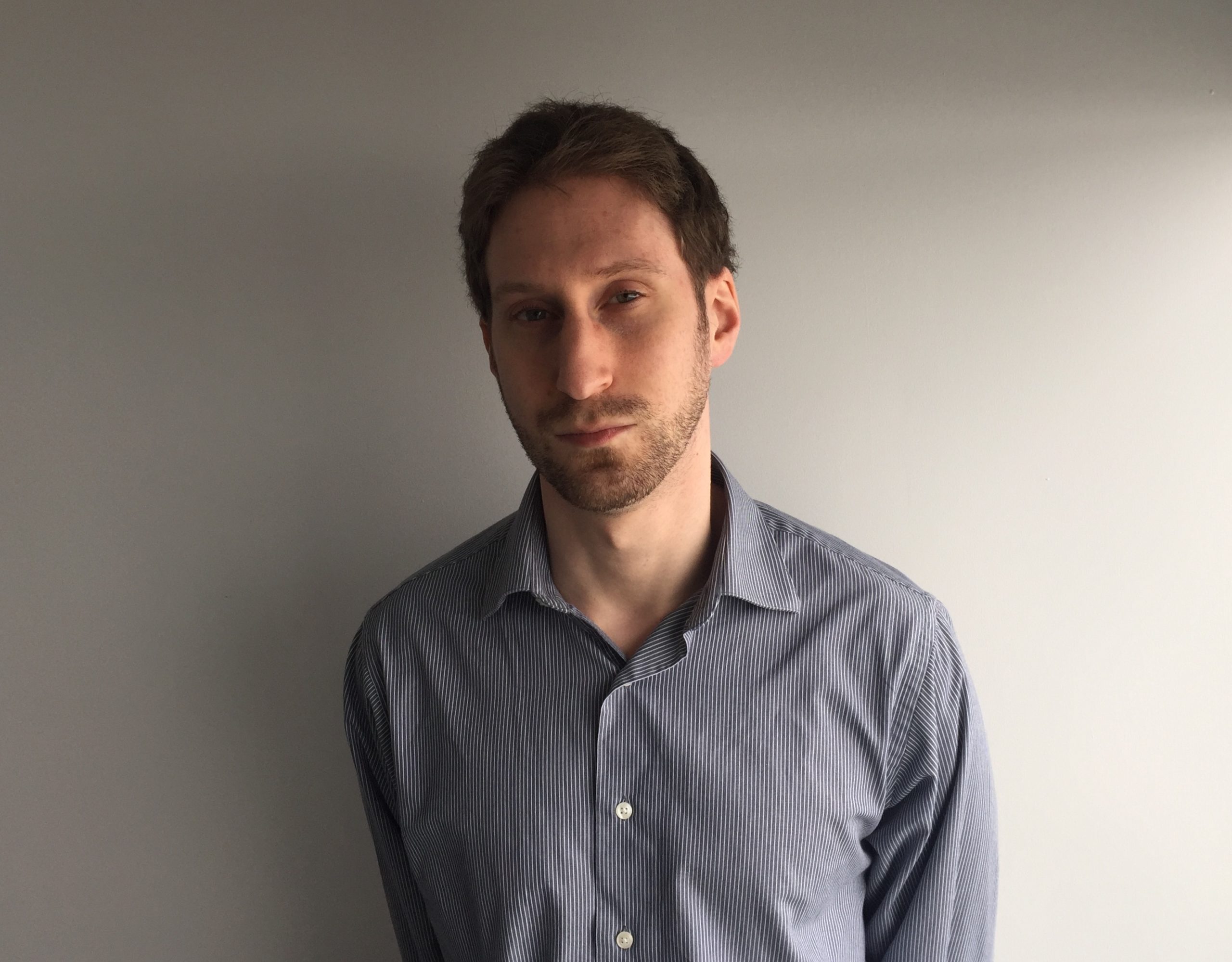 After 10 years of writing hockey, Ryan decided it was as good a time as any to actually join The Hockey Writers for the 2014-15 season. Having appeared as a guest on such programs as CBC Radio One's Daybreak, Ryan has also written for the Montreal Gazette and Bleacher Report and worked for the NHL itself and his hometown Montreal Canadiens. He currently writes about all things Habs for THW, with it being a career highlight for him to have covered the 2021 Stanley Cup Final as a credentialed member of the press.