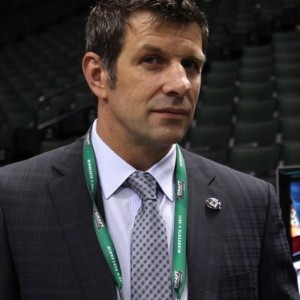 It's been a busy Montreal Canadiens offseason so far, but busy doesn't necessarily mean good. Here's a breakdown of general manager Marc Bergevin's major moves in chronological order following the Stanley Cup Final.
Each is accompanied by a letter rating between "A" and "F." Not to give too much away, but to the proponents of the P.K. Subban trade for Shea Weber: We're going to go with the traditional meanings behind the letters. So, just to be clear. "F" does not stand for "fantastic."
It doesn't have to stand for "failure" either, for the record. For added color, consider instead a synonym for the expression "screwed up" that starts with a variation of a popular four-letter word.
Mark Barberio Signing:
In contrast, there's little way to badmouth this move. Defenseman Mark Barberio's two-year, $1.5-million deal is one of the team's best bargains, and he should provide great depth at the very least, having scored 10 points in 30 games last season.
At the very most? He could realistically play in the top four, making the deal even better.
Grade: A
Lars Eller Trade: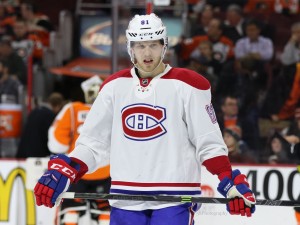 Lars Eller had his share of detractors who questioned his value, especially for his $3.5 million salary-cap hit. It's hard to believe Bergevin was one of them, though. And that's not just because he's the one who awarded him the contract in the first place.
Considering how he fit into the lineup as its third-line center like a glove and nevertheless contributed decent depth scoring with a revolving door of different bottom-six linemates, it's a wonder how anyone realistically expected more out of him.
Still, if there was no room for Eller anymore, there was just no room. The second-round picks in the next two drafts from the Washington Capitals are relatively fair compensation (even if they'll likely end up close to third-rounders, presumably in part thanks to Eller's contributions as he of course develops into a 50-point player).
Grade: C
Andrew Shaw Trade: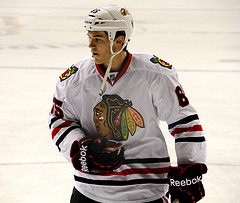 There's no debating Andrew Shaw is a proven winner, having been a part of several Stanley Cup-champion squads by the tender age of 25. That might even make him more of a winner than Dave Bolland, who had his two by the age of 27.
No, Andrew Shaw never met a Chicago Blackhawks team he didn't like. Now, on to the Montreal Canadiens, who are just slightly behind the curve.
Admittedly, they can use the scoring help. Shaw, who has one 20-goal season to his credit already, brings with him a buzz-saw, pest style of play reminiscent of what has made Brendan Gallagher so successful here.
From that perspective, this is a good deal, even if you take into the consideration the two second-round picks this draft the Habs gave up to get him. That's probably the going rate for someone of his caliber. Unfortunately, the Habs opted to give up Eller to make room for him, which should factor into Bergevin's grade here.
Trading for a playoff-proven performer in Shaw, but giving up a defensively sound playoff-proven performer in Eller (who has actually scored more points in a single playoffs than Shaw) is at best a wash. Then signing Shaw, who didn't even have a contract at the time, to a richer deal than Gallagher's, who should end up much more valuable?
Almost nonsensical.
Grade: C
Mikhail Sergachev Selection: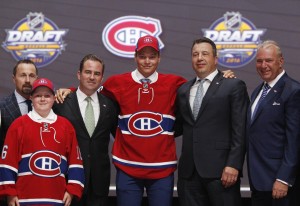 Obviously, the NHL Entry Draft is comprised of more than just a singular first-round pick, but to simplify matters let's examine Montreal's first-round selection of defenseman Mikhail Sergachev. Despite dropping into the Habs' laps at No. 9, Sergachev may have been the best defenseman available this draft.
He's big-bodied, but mobile and was one of the most NHL-ready players available, according to one scout. Furthermore, he fills a need, as Montreal's depth on defense on the left side is lacking.
Essentially, the Habs not only drafted the best player available. They had the good fortune of the best player available being exactly the one they needed, especially with Andrei Markov's contract coming to an end next summer. It's not entirely inconceivable that Sergachev fills in for him, lining up next to P.K. Subban sooner rather than later…
Grade: A
P.K. Subban Trade: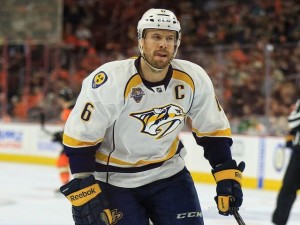 Speaking of Subban, there's no doubt Shea Weber has already ingratiated himself to a good portion of the fanbase in Montreal for his sound play in the defensive zone relative to No. 76. He indeed had far fewer giveaways. Unfortunately, many of Subban's critics don't want to acknowledge how that's just a nice way of saying Weber had the puck far less often.
Will Weber play more soundly in the defensive zone than Subban? Most definitely. Will the Habs spend more time in it as a result of the move? Bank on it.
In an ever-evolving league that continues to value speed, possession and a transitional game more and more, the Habs just took a massive step back, not only in terms of their approach to the game, but in terms of fiscal responsibility. Money may not matter to a large-market team like Montreal, but Weber's $7.86 million cap hit for the next decade definitely will.
The Habs lost this trade by giving up as much as seven years of the prime of Subban for a player who, by many accounts, is already exiting his. All because, according to reports, the team couldn't work out petty problems. That speaks, frankly, to larger problems that aren't going to go away with just one player.
Even if Bergevin felt like he had to deal Subban, there's no excuse for trading away a James Norris Memorial Trophy-winning defenseman for less than market value. Weber is no doubt a great defenseman. He's just objectively worse than Subban right now (forget 10 years from now).
Sure, the Habs may be firmly in win-now mode as a result of the trade. They're also much less likely to. There really is no denying that.
Shea Weber is four years older and signed through THE 2026 SEASON. What on earth is Montreal thinking? pic.twitter.com/osR5MCGTTt

— Travis Yost (@travisyost) June 29, 2016
Grade: F
Alexander Radulov Signing: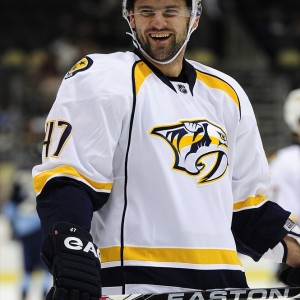 Credit must go to Bergevin for thinking outside the box here, or rather outside the continent. By inking forward Alexander Radulov from out of the Kontinental Hockey League, they acquired a potentially top-line talent at just $5.75 million, without the risk of the other long-term contracts that were being dished out to free agents.
Sure, there's some risk associated with character or lack thereof, but consider now-Edmonton Oiler Milan Lucic's famous spaz-out in the handshake line from back in 2014. And he was the supposed top free agent available, one Bergevin was admittedly in on as well.
So, who would you rather have between the two? An ill-tempered power forward who takes stupid penalties and whose body is likely to break down far before his new seven-year contract runs out? Or a highly skilled winger (either side) for a single season, who has consistently averaged more than a point per game in the KHL and might miss curfew once or twice, on the off chance he didn't learn his highly publicized lesson from four years ago? Right.
Think about it like this if you're still not convinced: Montreal needed somebody. Radulov is probably better than the player who was considered the best free agent available.
Grade: A
Really, it's not a stretch to say Bergevin won free agency overall. It might have included the quizzical signing of goalie Al Montoya when the Habs already have a great deal of depth in net already (Grade: C), but Zach Redmond is a solid, underrated get on defense (Grade: B). Should injuries take their toll for the second consecutive year, he has the potential to turn into the team's next Barberio.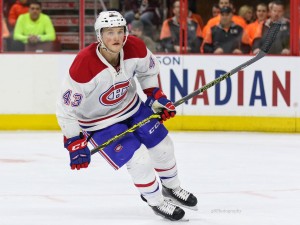 Meanwhile, the one-way, two-year contract forward Daniel Carr got re-signed to is a move in the right direction. Carr, in a limited audition due to an injury, was first in Scoring Chances for (54.34%) and Shots for (57.69%). Speaking in more tangible terms, his six goals in 23 games put him on pace for 21 over the course of an entire season, meaning his $725,000 cap hit should seriously pay off for Montreal (Grade: A).
One also has to take into account how promising players like Morgan Ellis, who made the American Hockey League All-Star Game, and Darren Dietz were allowed to walk and leave the organization, potentially as casualties of the team's 50-contract limit (Grade: D).
However, moves like the Carr contract and the signings of Artturi Lehkonen and Martin Reway from earlier in the playoffs hint at this team finally being ready to give its young players a chance to step up. It's just a shame the Subban trade is such a massive step back for the team as a whole.
Overall Grade: C