There's no denying the contract Andrew Shaw just signed with the Montreal Canadiens is a bargain compared to the reported $4.5 million average per year he had been seeking. However, is his new six-year $23.4 million deal a bargain overall? Here are its pros and cons:
Source says Andrew Shaw is asking for at least $4.5 million AAV. Moving him might be more realistic than moving Kruger. FLA a possibility.

— Mark Lazerus (@MarkLazerus) June 24, 2016
Con: He Makes More than Brendan Gallagher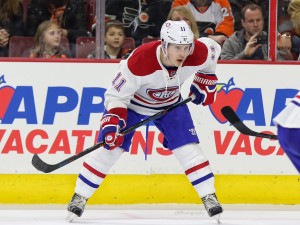 That isn't just in reference to his cap hit, but their upcoming salaries for the 2016-17 season. Brendan Gallagher is slated to make $4.5 million this upcoming campaign with a cap hit of $3.75 million. Shaw will make $5.5 million.
Considering Gallagher's uptrending performance and worth to the team overall, the comparison in figures is hard to wrap one's head around. Gallagher is coming off a near-30 goal effort (19 in just 53 games), while Shaw scored just 14 in 78 games, another down year relative to his career-high 20 in 2013-14.
There's no denying Gallagher's contract is a relative steal and no one forced him to sign it, but one would hope for a little acknowledgement on management's part in regard to his contributions to the team.
There's admittedly always going to be someone who makes more with their next contract due to inflation and an increasing cap. However, considering they play similar styles, it makes one wonder what general manager Marc Bergevin was thinking, essentially throwing off his team's pay structure just to secure the services of a middle-six forward.
Pro: More Grit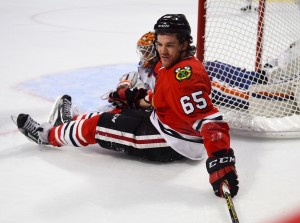 While Shaw is undeniably a middle-six forward and little more based on his offensive output up to now, the Habs need more players like him and Gallagher. It was evident once Gallagher went down late last November and the team's offense went down the toilet.
That isn't to say Shaw should be expected to produce at Gallagher's level (says logic, even if his contract indicates otherwise). However, his in-your-face style of play should, at the very least, produce more power plays for his new teammates. With associate coach Kirk Muller back in town to presumably man it, that means only good things.
Furthermore, even if the Habs aren't getting bigger with the signing (Shaw is just 5'11", 179 pounds), his play tends to allow teammates to play bigger than they really are. Montreal doesn't need to get bigger, in other words. In today's speedier, possession-focused NHL, they need to get more players like Gallagher and Shaw, just at better deals.

Con: Overpaying for Reputation
By now, everyone has heard how the Habs need Shaw, because he's a winner. At just 25-years old, he's already won two Stanley Cups to go along with an Ontario Hockey League championship. However, those Chicago Blackhawk teams were pretty stacked.
Obviously, Shaw's contributions should not be minimized and he did score a reasonable nine and 12 points in 23 games both in 2013 and 2015. However, all due respect to Dave Bolland, who also won two championships with Chicago, he's more famous for his unjustified $5.5 million cap hit than his performance with the Florida Panthers these days.
Just like Shaw was signed by Bergevin, a Blackhawks alumnus who was familiar with the player, Bolland was signed by ex-Chicago GM Dale Tallon to his current deal. It's enough to make one doubt the validity of Bergevin's judgment here. Could it be clouded for the simple reason that he signed Shaw to his first pro contract once upon a time and he is emotionally attached? At this point, one can only hope Bergevin knows what he's doing, and his recent track record isn't the greatest.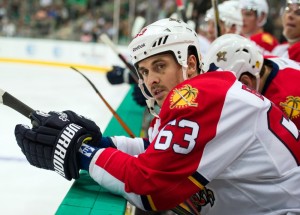 Now, obviously Shaw is not Bolland. Bolland has a Memorial Cup to his credit; Shaw does not. Bolland also scored the Cup winner in 2013, for the record. Regardless, there are enough similarities between the two players to either make the connection or dismiss this theory of an inherent ability to win Shaw supposedly has outright.
Shaw's championships certainly don't hurt his value, but they don't make him a superstar who needs money thrown at him either. It's not like Montreal gets a championship just by signing him.
He's a human being, not an archetype of an intangible characteristic. Arguing otherwise puts him in the same category as Bolland, and that's not fair to either player. They each bring different things to the table. It's time to recognize that and drop the "he's a winner" narrative.
Pro: Extra Flexibility
Paying Shaw more than the outgoing Lars Eller contract definitely has its drawbacks, but it also gives head coach Michel Therrien more flexibility.
Eller, despite playing on the wing with Galchenyuk early last season, became a fixture down the middle on the third line, in part because of his value in that position as one of Montreal's top defensive forwards. As a center, Shaw on the other can in theory fit in that same spot or be used on the wing. It of course remains to be seen where Therrien deploys him in the lineup. Considering his reputation with Dale Weise, it might very well end up being in the top six.
There's nothing necessarily wrong with that, considering Montreal's lack of depth up front right now. Due to Gallagher's success on the top line with Max Pacioretty and Alex Galchenyuk, it might even make sense, giving them a healthy dose of that aforementioned grit on each of the top two lines.
Shaw with Toews 2015-16: 50.3 SAT%, 59.4 GF%
Toews apart: 51.7, 43.5
Shaw apart: 51.4, 61.5

Quality of comp obviously changed, but still

— Аrpon Basu (@ArponBasu) June 26, 2016
As Shaw has proven capable of driving possession on his own, in spite of the linemates he at times benefited from in Chicago, this could most definitely work out for the best.
Shaw obviously gets the stability of a long-term deal out of this mutually beneficial relationship. The Habs get a versatile forward, who, in spite of a clear, however slight overpayment, can be moved should it ever come to that. The contract lacks a no-trade and no-movement clauses, meaning it's far from a horrible deal.
Pas de clause de non-mouvement ou de non-échange dans le contrat de #canadiens Andrew Shaw. #tvasports

— Renaud Lavoie (@renlavoietva) June 28, 2016
Montreal just secured the services of a serviceable forward who once scored 20 goals and is just entering his prime. That's pretty good. It's important not to lose sight of that.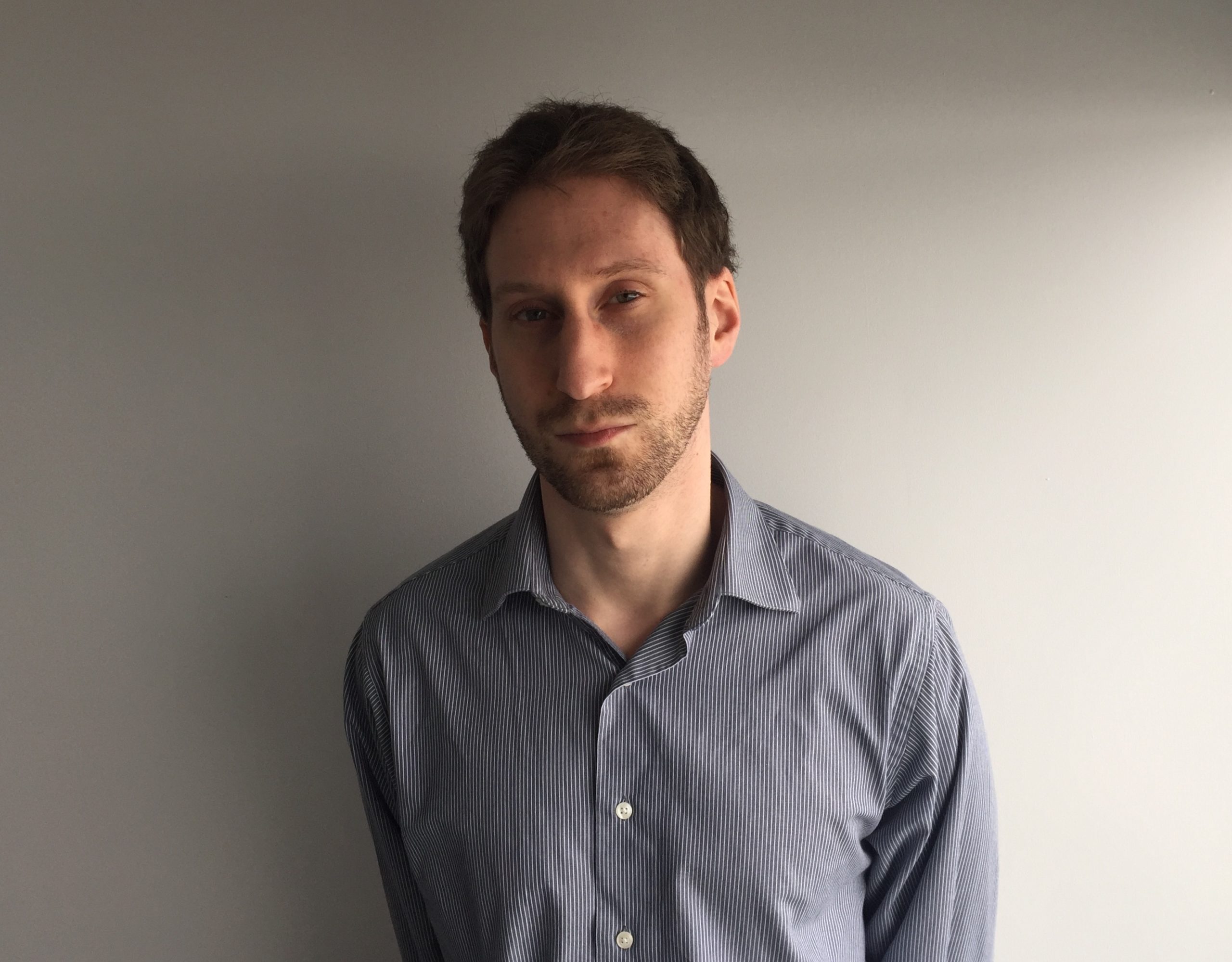 After 10 years of writing hockey, Ryan decided it was as good a time as any to actually join The Hockey Writers for the 2014-15 season. Having appeared as a guest on such programs as CBC Radio One's Daybreak, Ryan has also written for the Montreal Gazette and Bleacher Report and worked for the NHL itself and his hometown Montreal Canadiens. He currently writes about all things Habs for THW, with it being a career highlight for him to have covered the 2021 Stanley Cup Final as a credentialed member of the press.