The Boston Bruins have an old core. This topic isn't news by any means, and speculation has been whirling for several seasons on how long they can keep going without seriously investing in some younger players.
The 2019-20 season seemed to indicate that they had a lot of life left in them. Despite the regular season being cut short, the Bruins ended it with a significant lead in points. Unfortunately, their performance in the bubble was lackluster.
Related: Top 3 All-Time Bruins Goalies
Following the disappointing performance we saw recently, many are getting frustrated by the moves the Bruins have made during the offseason. However, when you consider that they may be making an effort to address their team's age, their recent decisions make a little more sense. Boston did not play well in the bubble, and it may have been the wakeup call that general manager Don Sweeney needed to start doing something about their aging core of players.
Boston Didn't Fight Hard Enough for Krug
Torey Krug will be sorely missed, and it didn't have to turn out this way. Boston could have made a similar deal to the one he signed with the St. Louis Blues to keep him on their own blue line. However, the Bruins fell short with their offer.
While salary cap concerns were a factor, the length of the contract Krug sought may have been a more significant issue. While 29 is not considered old for a hockey player, it's definitely on the downward-sloping side of the average player's prime.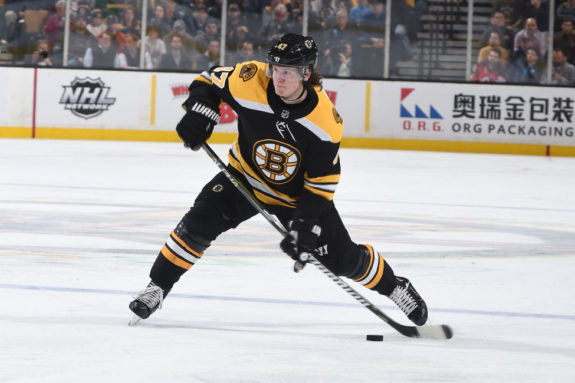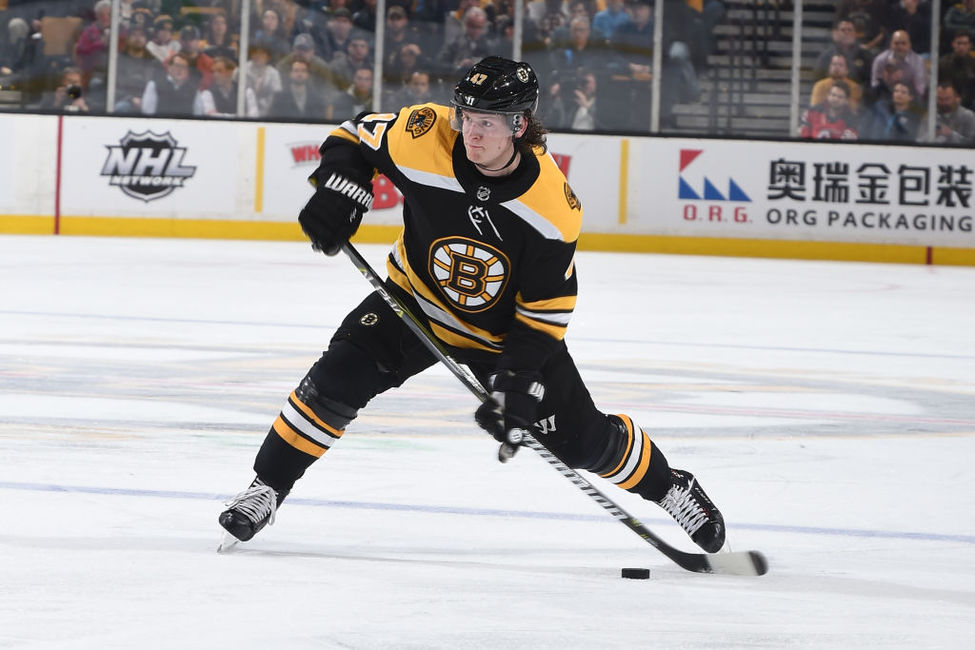 At this point in his career, a long-term contract is ideal for Krug, but it's a gamble for teams. This much is true even when we're talking about a player as exceptional as Krug. If Boston is concerned about their core being too old, it's easy to see why they would be wary of making such a long-term commitment to someone on the way out of their 20's.
Not only would age be a good explanation for letting Krug go, but it also lends some reasoning as to why Boston was not more aggressive about securing a deal with Taylor Hall, who is also nearing his 30's.
Chara Still Doesn't Have a Deal
Sweeney has made it clear that he plans to keep Tuuka Rask. However, a deal has yet to be made with Bruins captain Zdeno Chara.
Chara is 43, and anyone who has watched him play lately cannot deny that he is getting slower. This is especially evident when paired with someone like 22-year-old Charlie McAvoy.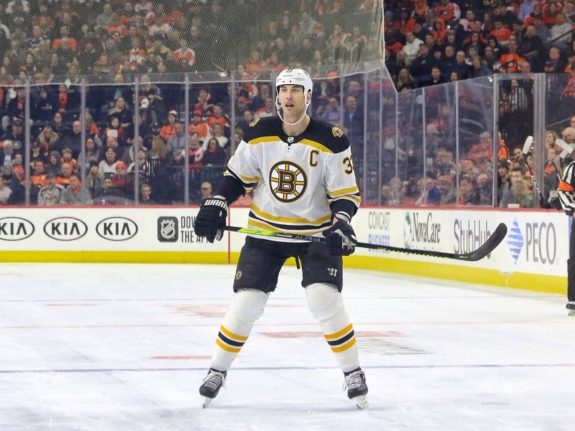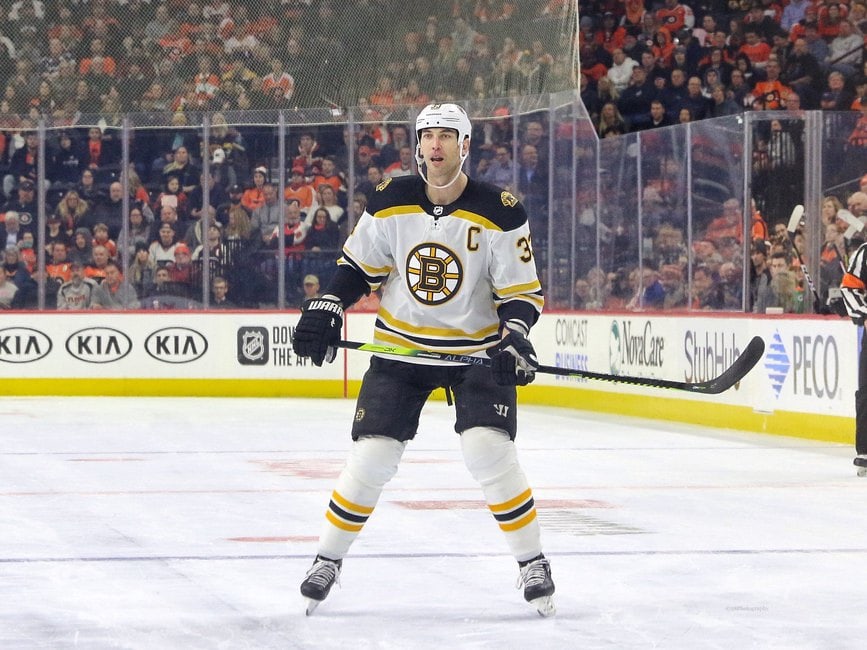 There's no doubt that Chara is still a force to be reckoned with, and that he adds a tremendous amount of value to the team from a leadership standpoint. With that said, he knows he's on his way to retirement. His last handful of deals have been short-term, indicating that he's interested in doing what is best for the team. This is great for the Bruins, but at some point, they will need to put an end to their time with Chara.
Sweeney Talks of Competition Among Younger Players
As Bruins fans become increasingly disappointed in how the offseason is going, Sweeney has mentioned allowing current players to compete for their open spots.
We feel that we have some young players, not unlike a few years ago where [Brandon] Carlo came on to the scene. Did we absolutely know that Brandon was going to be able to go in and play the amount of minutes right out of the gate? Nope. But we felt comfortable that we were going to give him that opportunity and felt we could insulate it.

Charlie and Brandon now have been in this league and have had a tremendous amount of success. Can they carry a younger player? Is Grizz ready for an elevated role? Some of that is to be determined.

Don Sweeney, October 10, 2020
The Bruins have been successful with this strategy in the past, so it won't be unusual if they rely heavily on these tactics moving forward. With a tight salary cap and possible concerns of having too many older players in their core, tapping into their current roster's talent may be the best way to tackle both issues.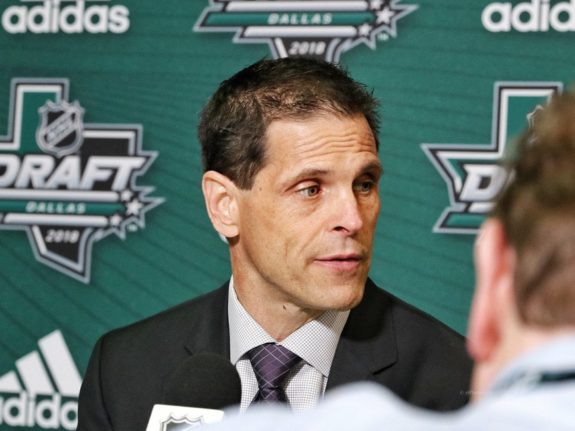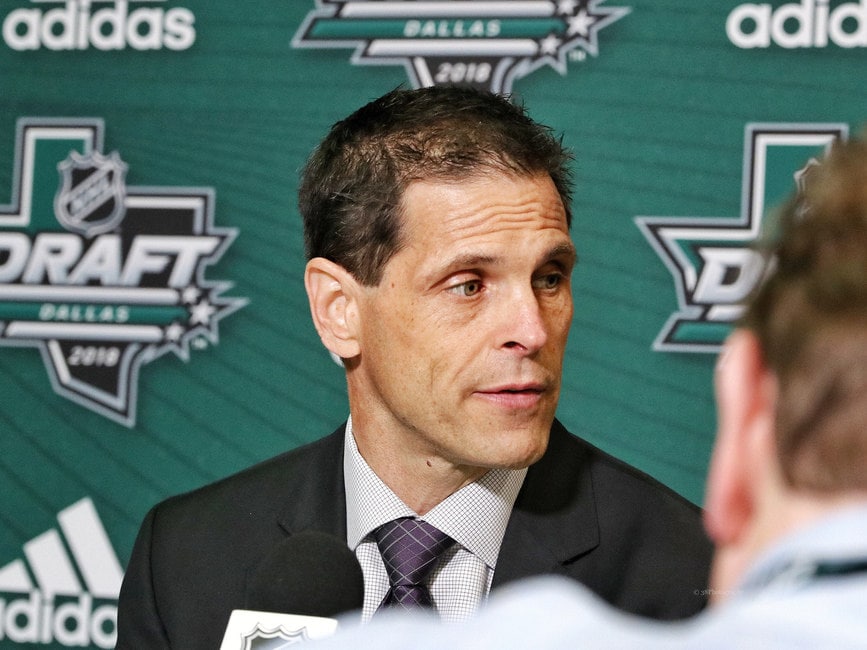 If Boston is going to go this route, the lack of fight to hold on to Krug makes even more sense. By letting Krug walk away, they gain the flexibility to secure two or three younger players for what it would have cost them to keep Krug.
A Great Season for Risk-Taking
As of right now, the 2020-21 season is not scheduled to begin until January 2021. With such a late start date, getting in a full 82-game season will be a challenge. Even if the schedule still allows for 82 games, there's no guarantee that these games will actually happen if too many players test positive for COVID-19.
Related: Esposito – The Trade That Shaped a Franchise
Considering that everything is already so up in the air, it makes sense that the Bruins might use this year to experiment by turning up the level of internal competition and taking risks on their younger players. This strategy could majorly pay off in the long run. Instead of competing with other teams to win players over, they could turn that competitive spirit inwards and develop some of their existing younger players.
---
---