In this edition of Boston Bruins' News & Rumors, we look at some information coming from general manager Don Sweeney ahead of the Draft and Free Agency regarding Torey Krug, Tuukka Rask and Joakim Nordstrom and others.
Sweeney Plans to Keep Rask
The state of the Bruins' goaltending situation heading into the 2020-21 season seemed to briefly be up in the air. Though there were rumors swirling that Rask could be available via trade, Sweeney re-iterated Monday to the media that his plans remain unchanged in regards to Rask.
It should come as no surprise that the Bruins feel comfortable in their goalie situation for the 2020-21 season given the fact that Rask was a Vezina-finalist this past season and that the tandem of Rask and Halak won the Jennings Award.
Rask remains one of the best goalies in the entire NHL and he seems to be securely locked in as the team's starter for the 2020-21 season. Obviously everything is subject to change, but Sweeney didn't seem to be speaking in a way that indicated Rask would be moved prior to the 2020 NHL Entry Draft.
Bruins Will Explore All Options With Krug
When Sweeney commented on Krug's status with the Bruins, he maintained the fact that there was no progress made between the two sides in regards to an extension.
"No progress on Torey. We'd consider anything at this point including that several free agents have gone, tested the market & then come back to same place they were at. That's something we'd consider. There's no changing my mind on what Torey has the right to do"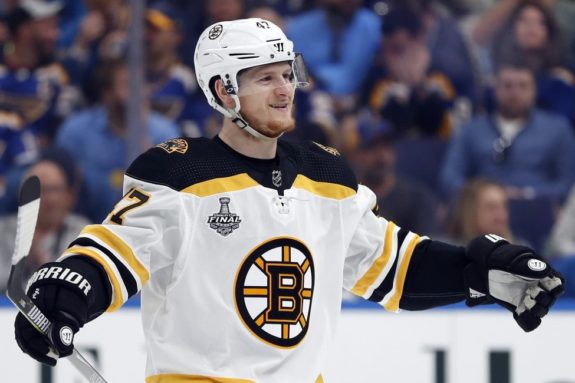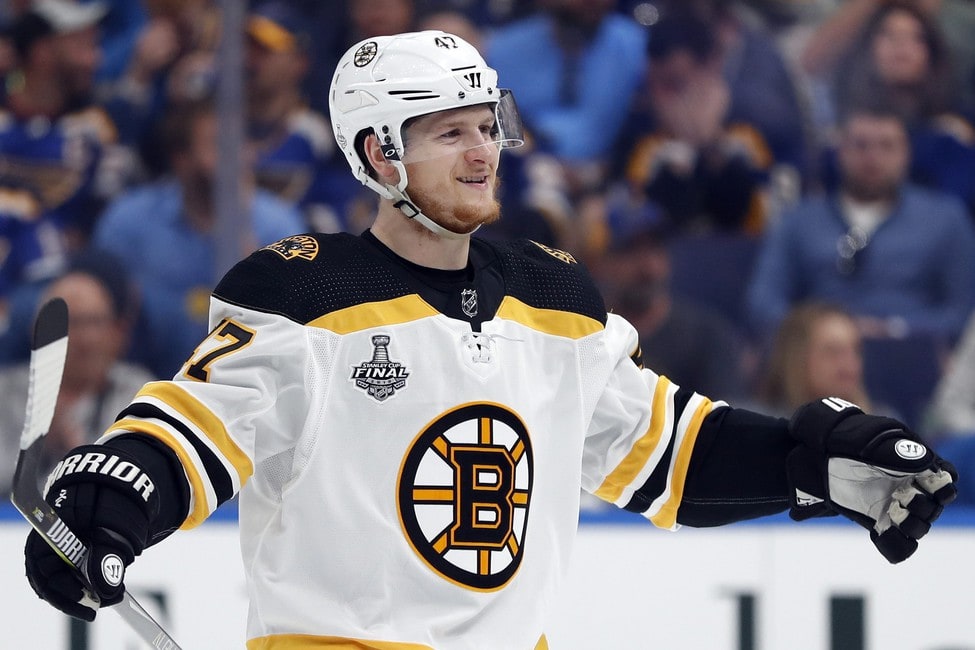 Krug has been a core-player for the Bruins over the last few years and it would be weird to imagine him playing elsewhere next season. Still, in a salary cap world, not all players can be retained, even if there's continued interest between both team and player to get a deal done.
Krug has earned the opportunity to sign a long-term contract with significant financial security. For the Bruins, the current window is closing and keeping Krug makes sense in the short-term, but the long-term could be where things become hazy.
We've heard that the Bruins have offered Krug a deal in the realm of $6.5 million per season over a six-year term, but that feels low for what Krug's value on the open market could be. Still, that feels like it's the ideal price and term for the Bruins.
Bruins Seem Unlikely to Re-Sign Nordstrom, Ritchie & Gaunce
When free agency begins, the Bruins won't be aggressive in their attempts to re-sign Nordstrom, according to Sweeney. Though Nordstrom has played well in a fourth-line capacity for the Bruins, the team has a bevy of options who could step in and fill the role for similar or less money than Nordstrom will likely sign for on the open market.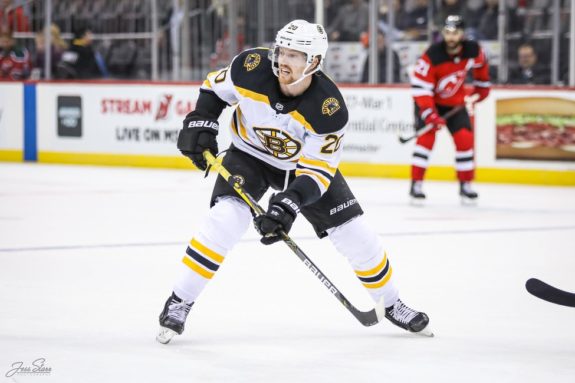 The team is also unlikely to tender restricted free agents Brendan Gaunce and Brett Ritchie, per Sweeney.
These are smaller moves in the grand scheme of things for the Bruins who have seemingly had their name pop up in just about every possible player market imaginable this offseason.
---
---