The San Jose Sharks have acquired forward Ryan Donato from the Minnesota Wild in exchange for a third-round pick in 2021, according the Pierre LeBrun.
The two teams are also engaged in talks on a separate deal that would include goaltender Devan Dubnyk heading south to the Sharks at some point before next season starts.
Donato, a 24-year-old center, is coming off his first full season with the Wild in which he tallied 14 goals and 23 points in 62 games, before going pointless in the Wild's two playoff games following the NHL's restart.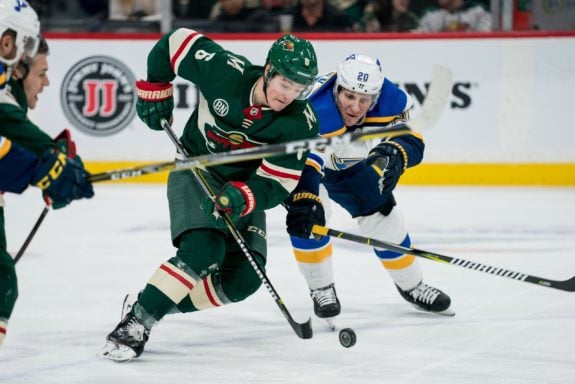 A second-round pick, 56th overall, in 2014 by his hometown Boston Bruins, Donato's played just 130 regular season games over parts of three seasons with the Bruins and Wild with 29 goals and 57 points to show for it.
Donato was a part of the trade, along with a conditional fifth-round pick, that brought Charlie Coyle to the Bruins, which has seemingly worked out for the Bruins to this point.
That said, Donato hadn't really had an opportunity in Boston and the move to Minnesota gave him a chance to play every day for the Wild.
Donato Gets Another Fresh Start
As a member of Harvard's hockey team, Donato recorded 104 points in 97 career regular season games over three seasons. So there's no question that the son of former NHLer Ted Donato has the offensive ability in his game.
Say what you will about his time with the Bruins, the fact is Donato didn't have enough opportunity to develop his game at the NHL level.
Even with the move to the Wild, he saw a slight uptick in his offensive output. He had 39 points in 84 games while averaging under 12 minutes per game over two seasons – raising his point per game average from 0.39 with the Bruins to 0.46 with the Wild.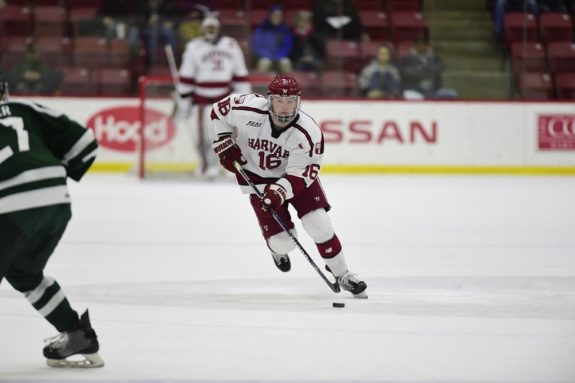 The move to San Jose should give Donato another good opportunity for a fresh start – especially because the Sharks seem to be moving in the direction of getting younger and developing the players into NHL-calibre players.
At 24, Donato still has a lot of hockey ahead of him and the Sharks could be the best fit for him as he looks to take that next step.
Sharks Get Young Center
As for what the Sharks are getting in Donato, they receive another young center adding to their already impressive depth up front and a guy that comes with some experience – albeit just three seasons in the NHL.
Still he's had the opportunity to play with guys like Patrice Bergeron, Zdeno Chara and Eric Staal which can't simply be measured by stats and numbers.
On top of that, the Sharks get a cheaper option in Donato, who has just one year left on his current contract at $1.9 million before he becomes and RFA – which would allow the Sharks to control his rights following the final year of his contract.
Regardless of when the 2020-21 season starts, Donato will be donning the teal and white of the Sharks, and will bring another element to a team who's window for success might finally be re-opening.