In this edition of Toronto Maple Leafs News & Rumors, I'll take a look at some of the Maple Leafs who have recently landed with new teams and I'll take a look at two things the team must do in regard to Ilya Mikheyev and Travis Dermott.
Item One: Alex Pietrangelo Rumors Put to Bed in Sin City
Thankfully, this might be my last time writing about Alex Pietrangelo for a while. I was right, but mostly I was wrong. I was right that he didn't sign with the Maple Leafs, but I was wrong when I predicted he was going to stay in St. Louis. Instead, he surprised everyone – including maybe himself – by signing with the Vegas Golden Knights. I wonder if he was surprised that the Blues moved on to sign ex-Boston Bruins defenseman Torey Krug?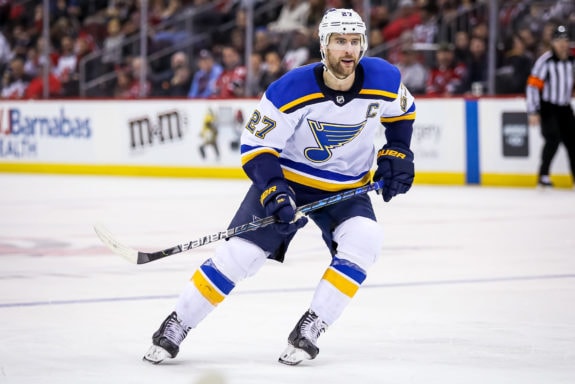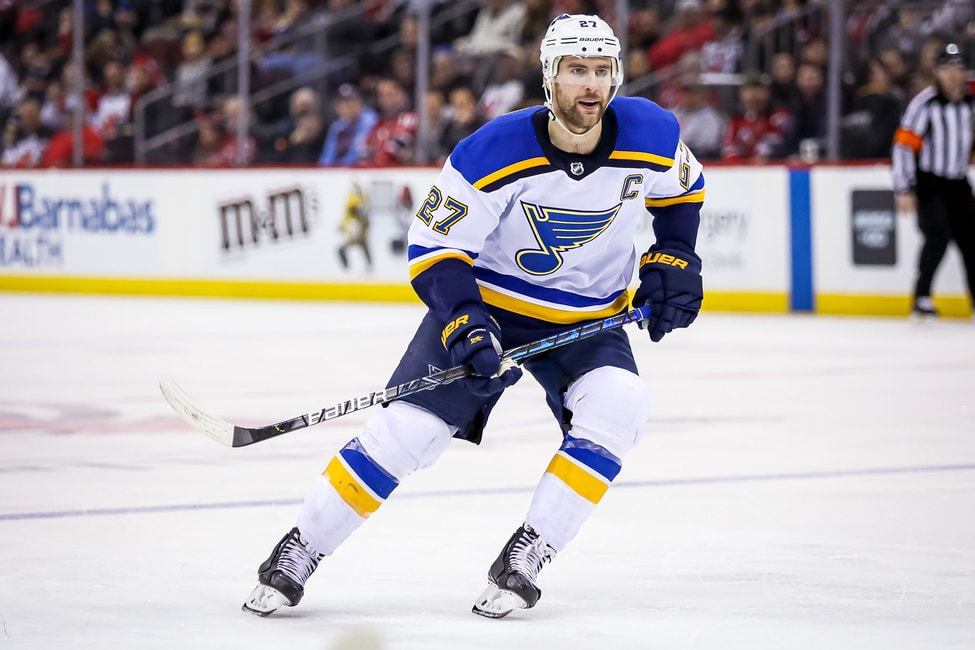 For Petrangelo and the Golden Knights, the terms of the contract are seven years at $8.8 million AAV. Good luck to Pietrangelo who will anchor the Vegas defense. There's no doubt he's a great player and last season, he was in the top five in Norris Trophy voting for the third time.
Item Two: Quick News about Jake Gardiner
With all this talk of signing defensemen, I had to look at how ex-Maple Leaf Jake Gardiner was doing with the Carolina Hurricanes. He didn't have that great a season, in 68 games he scored four goals and 20 assists. His plus-minus moved down from plus-19 in his last season with the Maple Leafs to minus-24 with the Hurricanes.
Related: Maple Leafs News & Rumors: Johnsson, Anderson, Brodie & More
As a result, when the playoffs came around, the 30-year-old was often a healthy scratch. The Hurricanes signed a depth defenseman recently – inking Joakim Ryan to a one-year, $700,000, two-way contract – to serve as insurance in case Brett Pesce or Douggie Hamilton are hurt again. Gardiner might be in tough during the Hurricanes' training camp – if and when that begins.
Item Three: Tyson Barrie Lands Well with the Edmonton Oilers
After a disappointing season with the Maple Leafs where he only scored 39 points (12 of them on the power play), Tyson Barrie signed a one-year, $3.75 million contract with the Edmonton Oilers over the weekend. This signing makes sense for both parties. The Oilers believe they are upgrading their defense at a good price, and Barrie gets a chance to prove himself.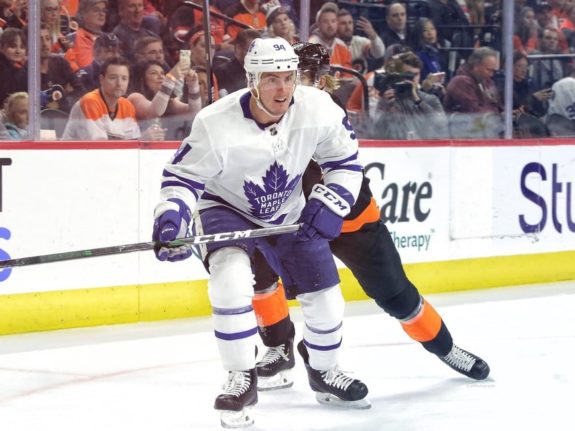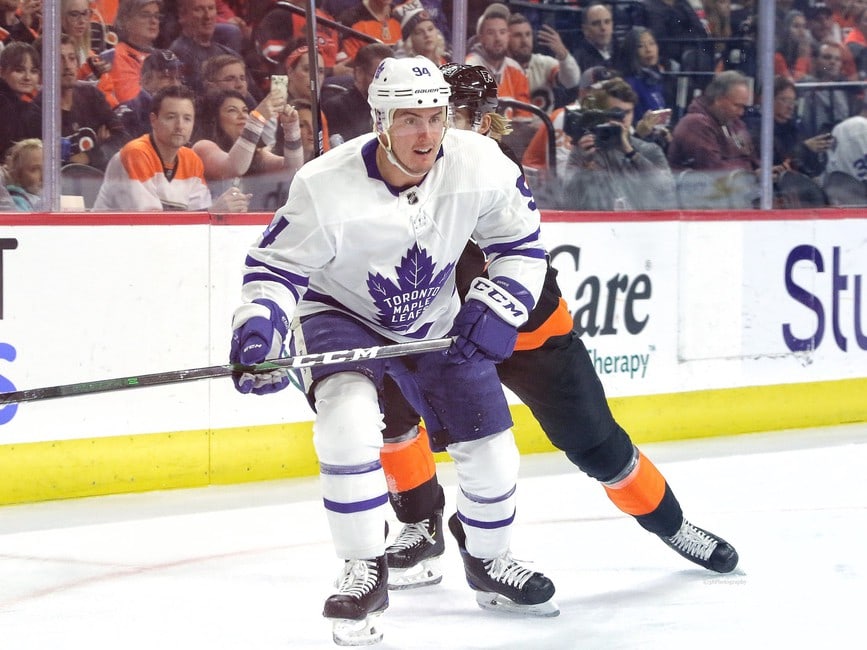 According to TSN's Darren Dreger, Barrie could have signed a more lucrative contract somewhere else but chose the Oilers because he likely believed he could "prove himself" now that Oscar Klefbom is likely to miss the 2020-2021 season after recent shoulder surgery. With Klefbom out, Barrie would have a chance to play consistently in a top-four role and to quarterback the Oilers' power play – something he proved to be very good at with the Colorado Avalanche where he scored at least 57 points (and 25 on the power play) in each of the seasons before he moved to Toronto.
Item Four: Evan Rodrigues Returns to the Pittsburgh Penguins
Evan Rodrigues couldn't work out a deal with the Maple Leafs and signed a one-year deal worth $700,000 with the Pittsburgh Penguins. I was surprised because, although the Penguins traded for Rodrigues at the trade deadline in a deal with the Buffalo Sabres, he barely earned any ice time in Pittsburgh.
Related: Who is the NHL's Top Goaltending Prospect?
The Penguins traded Rodrigues to the Maple Leafs as part of the Kasperi Kapanen deal, but when Toronto didn't make Rodrigues a qualifying offer, he became a free agent. The Penguins must have wanted him more than I thought. After his departure, the Maple Leafs signed enigmatic young forward Jimmy Vesey over the weekend.
Item Five: Kyle Clifford Signs for Two Years in St. Louis
Last Saturday, Kyle Clifford signed a two-year contract with the St. Louis Blues. He'll receive an average annual salary of $1 million. Clifford earned seven goals, 17 points, 68 penalty minutes and 133 hits in 69 games with the Los Angeles Kings and Toronto last season.
It's an interesting move for the Blues, who didn't re-sign Patrick Maroon for the 2019-20 season and then watched him win the 2020 Stanley Cup with the Tampa Bay Lightning. Clifford injects grit into any lineup, and I don't doubt the Maple Leafs would have signed him if didn't cost them a draft pick. He should become a regular depth player, likely playing on the fourth line, with the Blues whenever the 2020-21 season begins.
What's Next for the Maple Leafs?
The Maple Leafs still have to sign both Travis Dermott and Ilya Mikheyev. If the team is done signing free agents, perhaps that's the next step. Mikheyev has filed for arbitration and it will be interesting to see what happens on that front.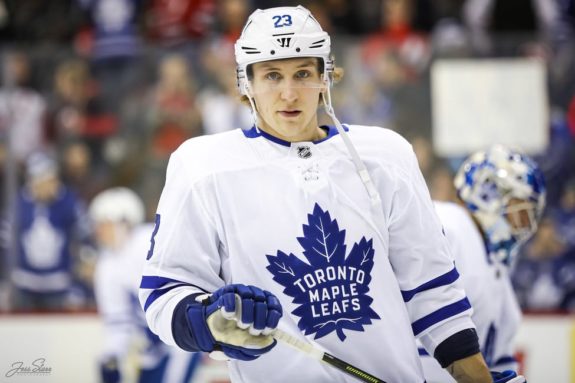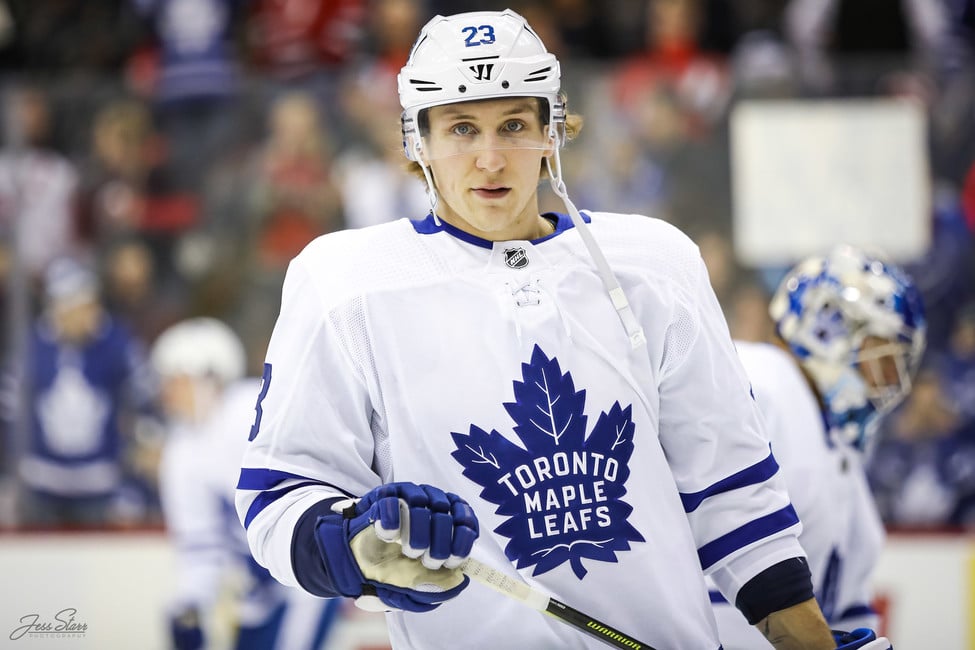 On the Dermott front, have the Maple Leafs upgraded their defense enough through free agency to make him expendable? If so, what could the team get in return for a very tradeable 23-year-old defenseman?
---
---