On the surface, Montreal Canadiens goalie Jake Allen's extension at the very least delays prospect Cayden Primeau's emergence as Carey Price's backup by a few seasons. In actuality, the move gives the Habs much-needed depth at the position.
Canadiens Need Allen
The initial acquisition of Jake Allen was just as much-needed. In fact, as much promise as Primeau showed over two starts last season (1-1 record, with a 2.52 goals-against average and .931 save percentage), there's a case to be made promoting him at the age of 21 to the NHL would have been irresponsible.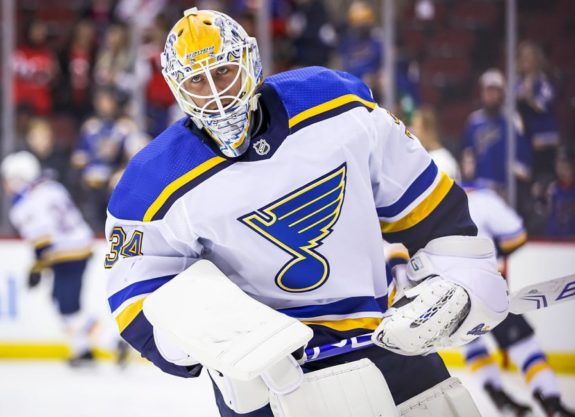 Furthermore, Allen, as one of the best backups in the NHL last season, is a legitimate 1B goalie at this stage of his career, presumably giving No. 1A Carey Price more of a chance to rest. It isn't simply due to Allen's talent after a season in which he posted a career-best .927 save percentage. There's also a good chance of a condensed schedule, with a potentially full 82-game season projected to start in 2021.
So, with presumably more sets of back-to-back games, the Canadiens are likely going to be forced to rely on their backup to a greater degree than every before. In fact, the Toronto Maple Leafs just signed Aaron Dell, giving them three NHL-caliber goalies, including starter Frederik Andersen and last year's backup Jack Campbell.
Allen Above Primeau for Now
In that sense, having an extra goalie like Allen in the mix can't hurt, even if he figures to be worth more than an insurance policy at this juncture. Beyond all reasonable doubt, Allen is above Primeau on the depth chart, but that can admittedly change based on several factors, including a poor performance level on the part of Allen behind Price as well as Primeau's performance, if he exceeds expectations in the American Hockey League.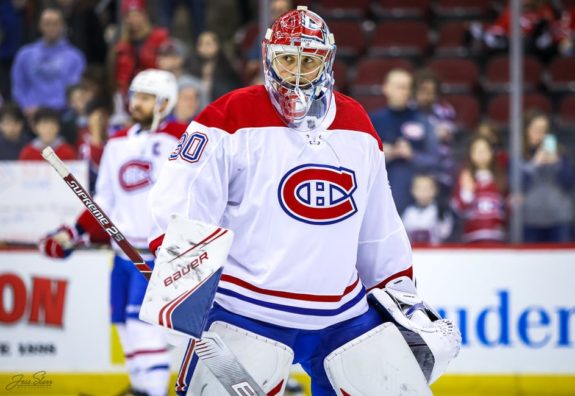 While it might have made sense to only re-sign Allen after he's gotten in a few games in a Habs uniform at least, in orders to re-assess the situation, there are others at work. They primarily revolve around the upcoming Expansion Draft, which requires teams to make at least one non-unrestricted-free-agent goalie available to the Seattle Kraken.
Not only would Price logically fill the Canadiens' single protection slot in net, but he would have to because of his no-movement clause. Primeau is automatically protected, as all first and second-year players are exempt. In fact, as it stands now, Allen is the only Canadiens goalie who meets the required criteria to be made available. More than that, you'd have to think he'd be an attractive option for the Kraken, assuming he puts together a decent campaign playing behind Price next season.
Allen vs. Fleury
As a former No. 1 with the St. Louis Blues who'll only be on the verge of turning 31, Allen would be a decent acquisition for a team starting off from scratch needing a goalie. More than one goalie in fact. Of note, Marc-Andre Fleury, who had effectively lost his No. 1 job to Matt Murray with the Pittsburgh Penguins, had been 32 going on 33 when the Vegas Golden Knights selected him as their star acquisition. He went on to enjoy largely unexpected success with them over the next few seasons.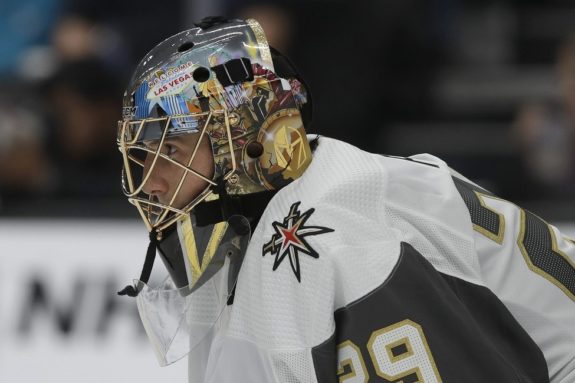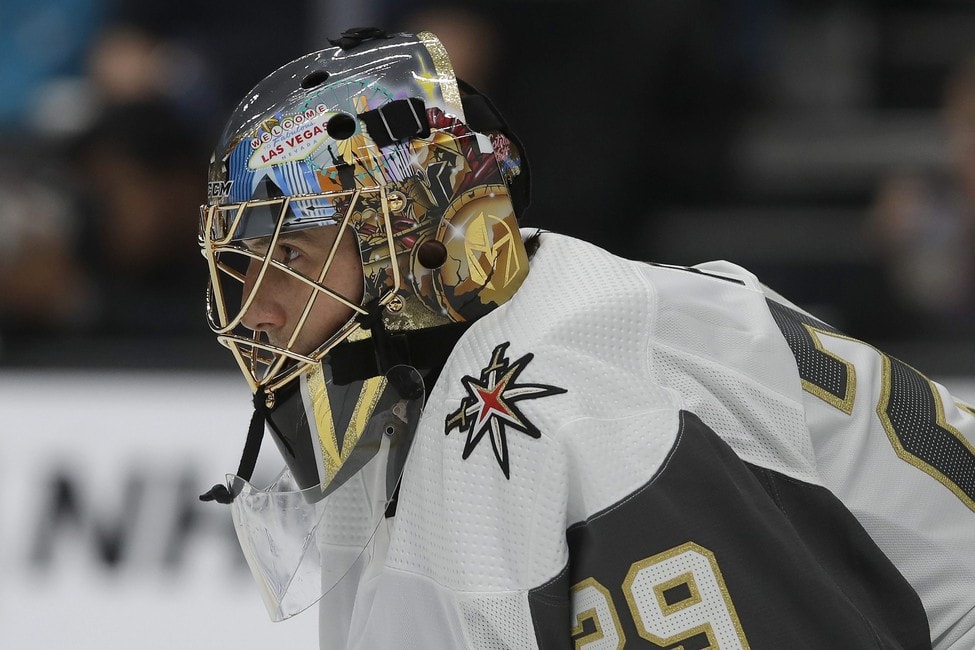 The only other difference would be Allen's cap hit. While it's currently $4.35 million, his new extension brings it down to $2.875 million over each of the following two seasons, which is more in line with what you would expect from an elite 1B a la Boston Bruins goalie Jaroslav Halak ($2.25 million).
As salary-cap specifics remain uncertain for the foreseeable future, it would be hard for the Kraken to pass up such a decent contract for a potential starter. It would also leave them room to take on a few bad contracts, which will most certainly be made available by other teams in great number.
Of course, there are no guarantees that a) Kraken selects Allen or b) the Canadiens will want them to if Primeau isn't ready. Regardless, the fact that the extension is relatively manageable from a cap-hit perspective can only be a good thing whatever the future holds.
Primeau Still in Canadiens' Plans
If Primeau needs another year of development in the minors, so be it. Remember, the Canadiens were able to trade for a goalie of Allen's caliber fairly easily. That was with his cap hit being as high as it is right now. They should have no trouble trading it if they need to in the near future, once the hit has lowered considerably.
Ultimately, Primeau isn't as much being pushed aside as the Canadiens and general manager Marc Bergevin are taking the proper precautions, in more ways than one. In effect, that's the undeniable purpose of the Allen acquisition in the first place, considering he should only get in around 30 games ideally (over a full 82-game schedule). The only difference they need him to make is to stay reliable enough in the games he plays to the point they feel comfortable enough resting Price.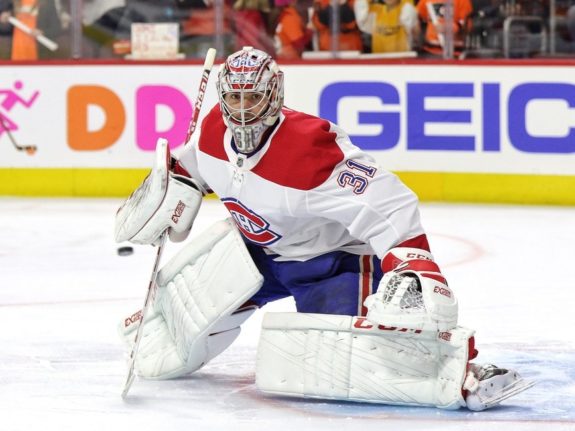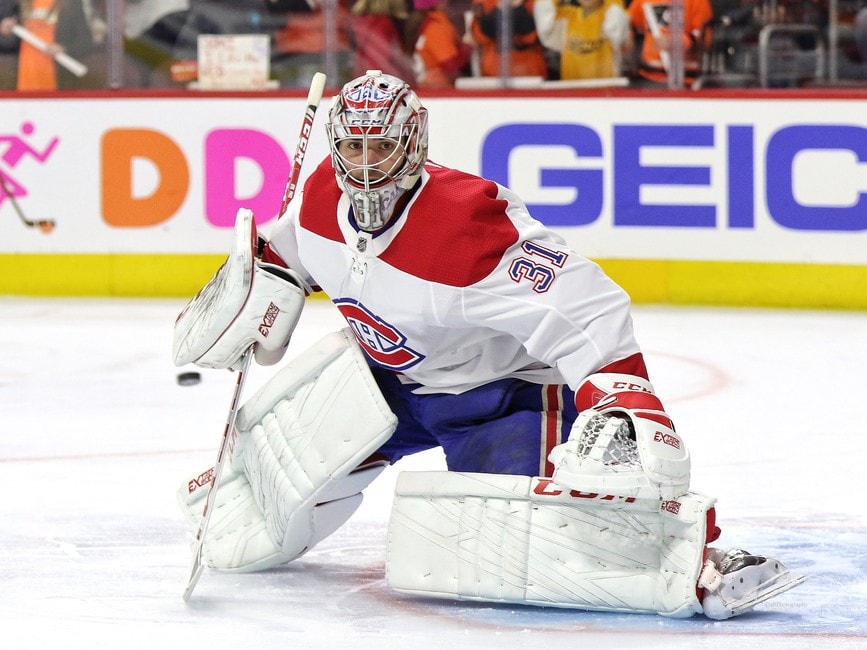 In effect, Price is the projected difference-maker, here. He will continue to be over the course of his current contract, which runs until 2026, at which point Primeau will be 27. That doesn't mean Primeau won't get any NHL time, though. If the Canadiens can find the room to pay Allen to play over a third of a season's worth of games under an $81.5 million hit, they certainly can give Primeau the same opportunity at a lower hit with a presumably higher cap once he's ready. The Allen extension simply gives them the flexibility to wait until the point that he is.
---
---